Bracchi gets two warehouses in Italy and another in Slovakia
20/03/2019
Bracchi, a logistics operator, keeps growing in leaps and bounds and expanding its presence both in Italy and the rest of Europe. A few years ago, Mecalux and Bracchi collaborated in the building of a pallet rack warehouse installation (with some additional cantilever racks) in Germany. Now, they will follow suit with two warehouses in Italy and another in Slovakia.
The two warehouses located in Italy were set up in Fara Gera d'Adda (a town 40 km from Milan), where Bracchi's has its headquarters. One of these, the higher capacity one (38,000 pallet), is comprised of single and double-depth racks, as well as cantilever racking. The other warehouse, with the capacity to house 2,304 pallets in standard pallet racks, stands out because racks have been adapted to the over-sized pallets (i.e. pallets of 800 x 3,200 mm).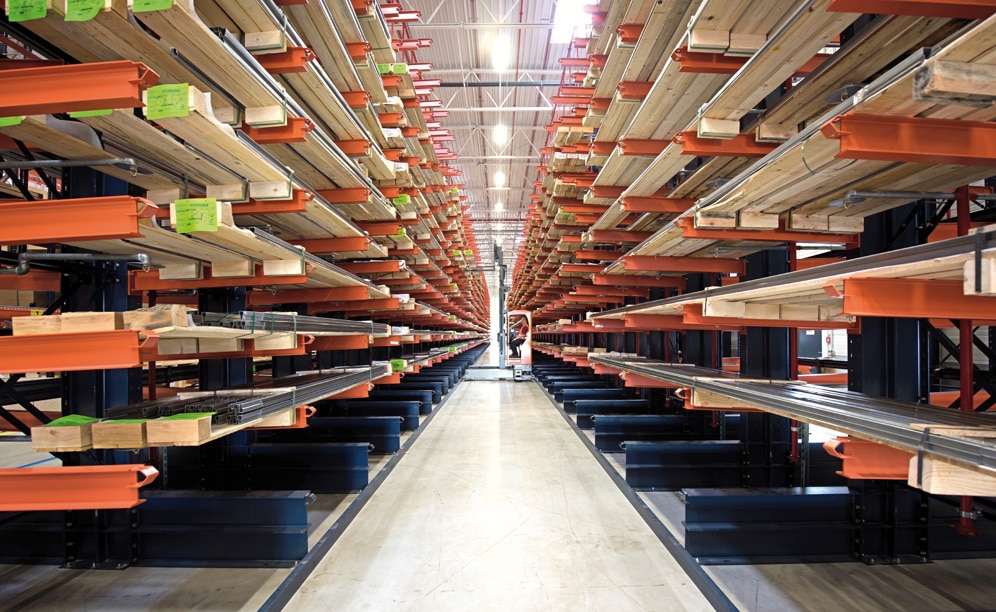 The Slovakia warehouse, the second Mecalux has set up for Bracchi, is a large-sized warehouse comprising cantilever racking, 10.5 m high pallets racks and 96 m long aisles. With a 74,000-pallet housing capacity, the warehouse also includes a spacious cantilever-style storage area explicitly designed to accommodate long unit loads.
Matteo Perazzoli - Logistics division manager at Bracchi
"We have chosen Mecalux storage solutions because of their wide range of versatile products (cantilever racks, single- and double-depth racks), as well as the high-quality of its racks, its experience and the team of competent professional that works for Mecalux. The main advantage that we have received is optimised management of storage space and logistics processes."
74 warehouses Europewide
Founded in 1928 as a local hauling company, Bracchi is currently one of the most important logistics operators in Europe. In 2017, it recorded a turnover of more than 90 million euros, in addition to employing 220 personnel and having subsidiaries in Italy, Poland, Slovakia and Germany.