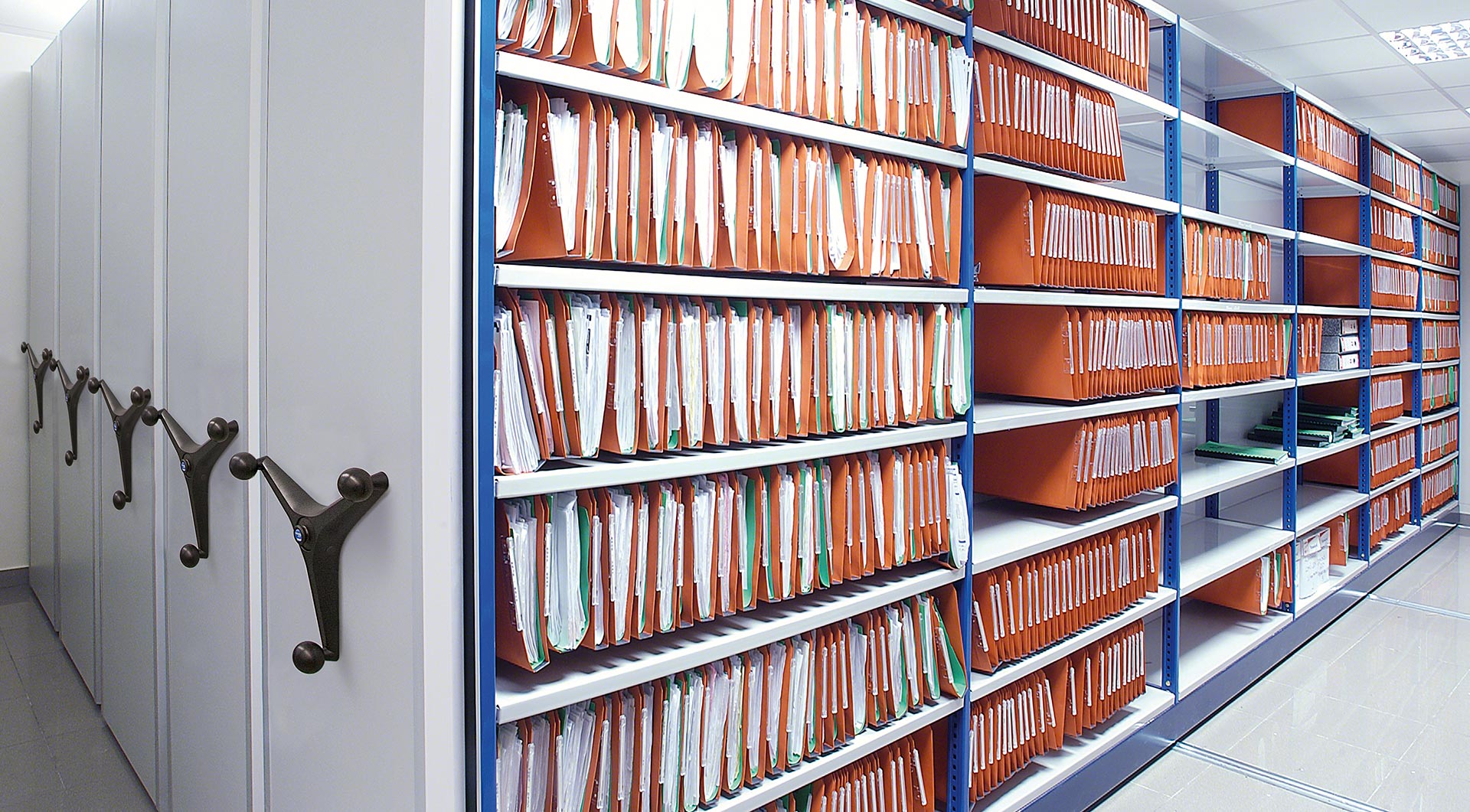 Doubling the storage capacity saving space. Total safety for filed material. Adequate to file books and documents.
Compact warehousing and archiving system designed to achieve optimum distribution and perfect order.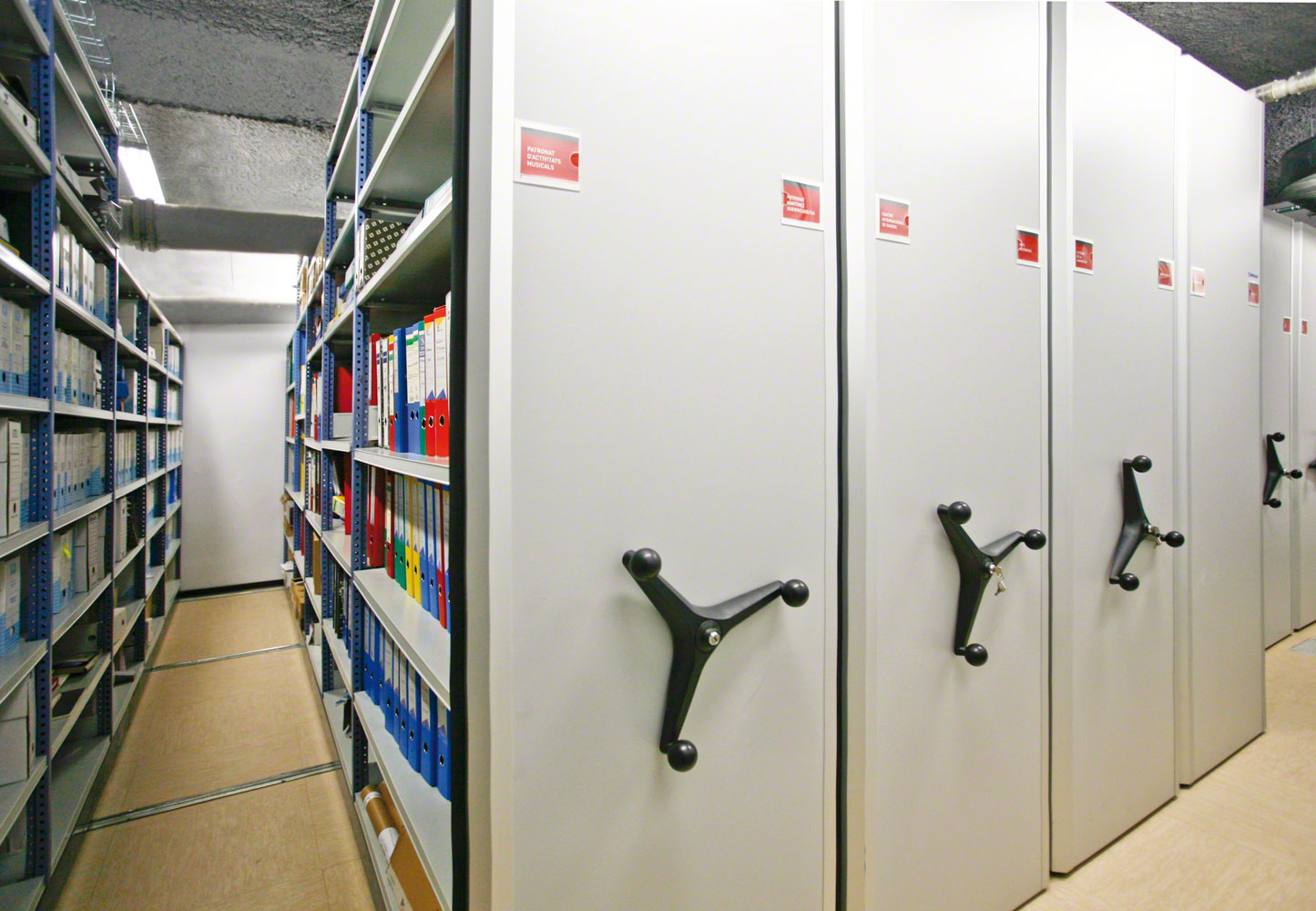 82d2d481-529c-5fac-8712-303e39df5386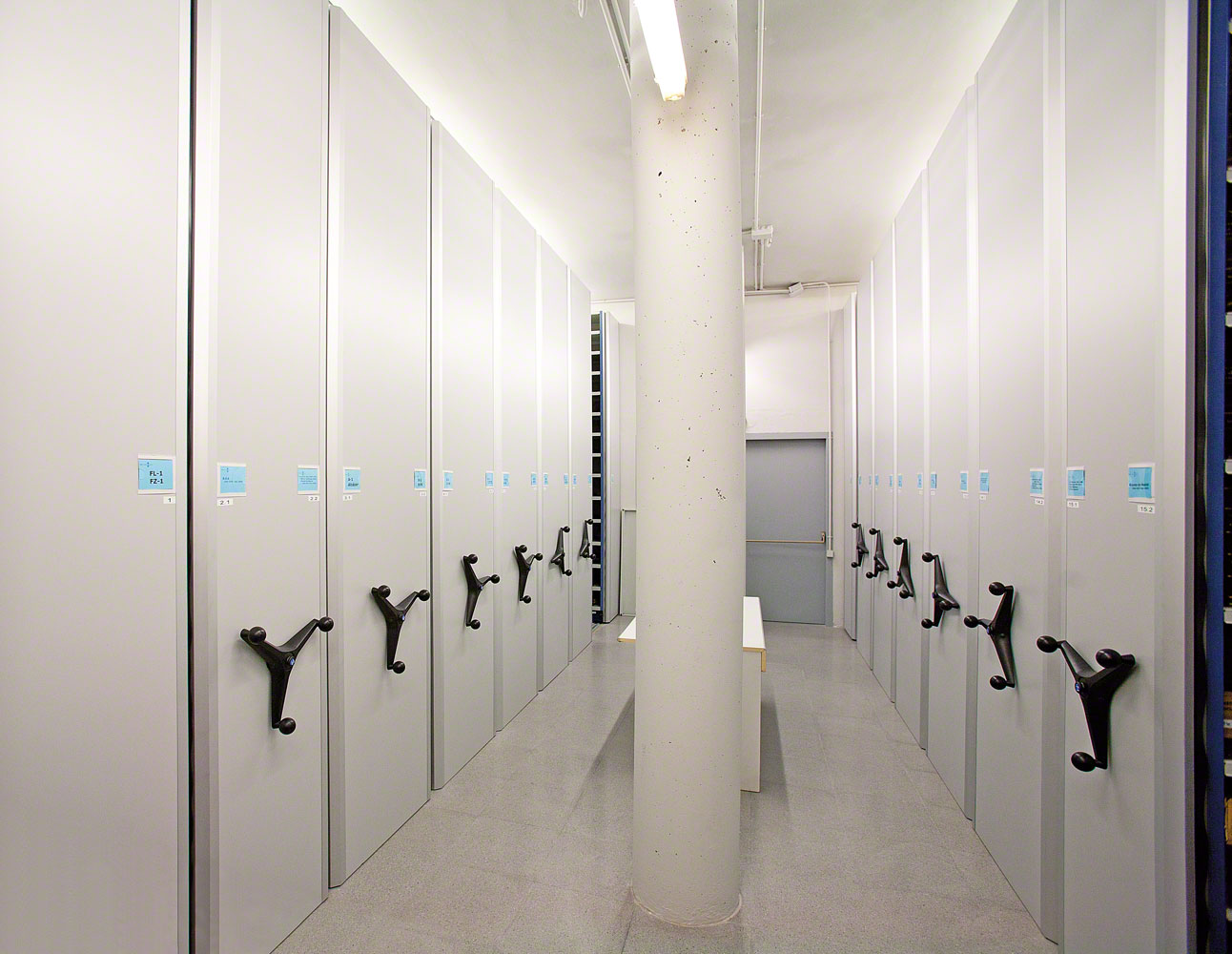 d03f7eb0-d1ff-24bf-8e2d-e8a6c76d199c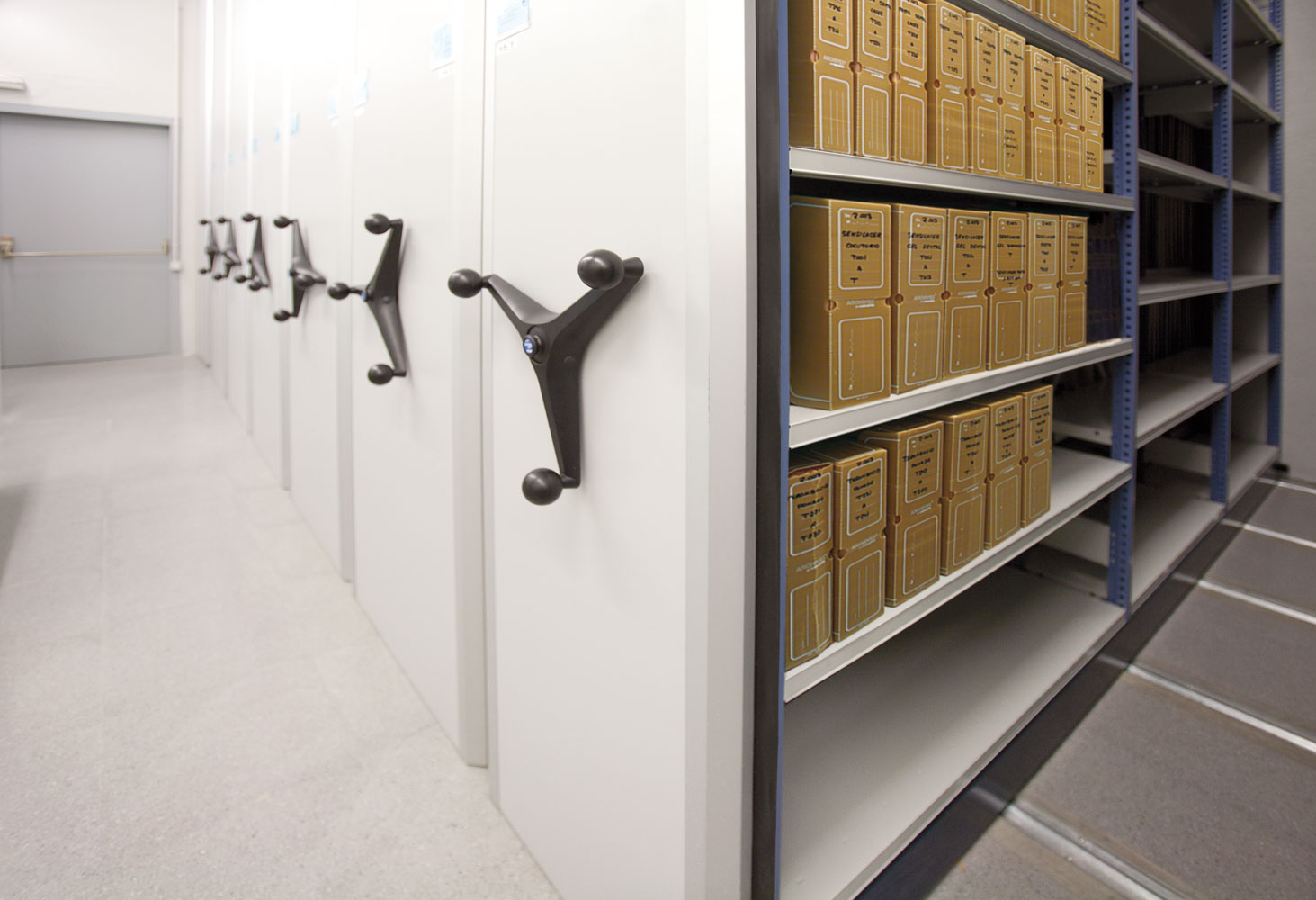 b3b04069-8736-b7a9-9d8c-f1e17f142624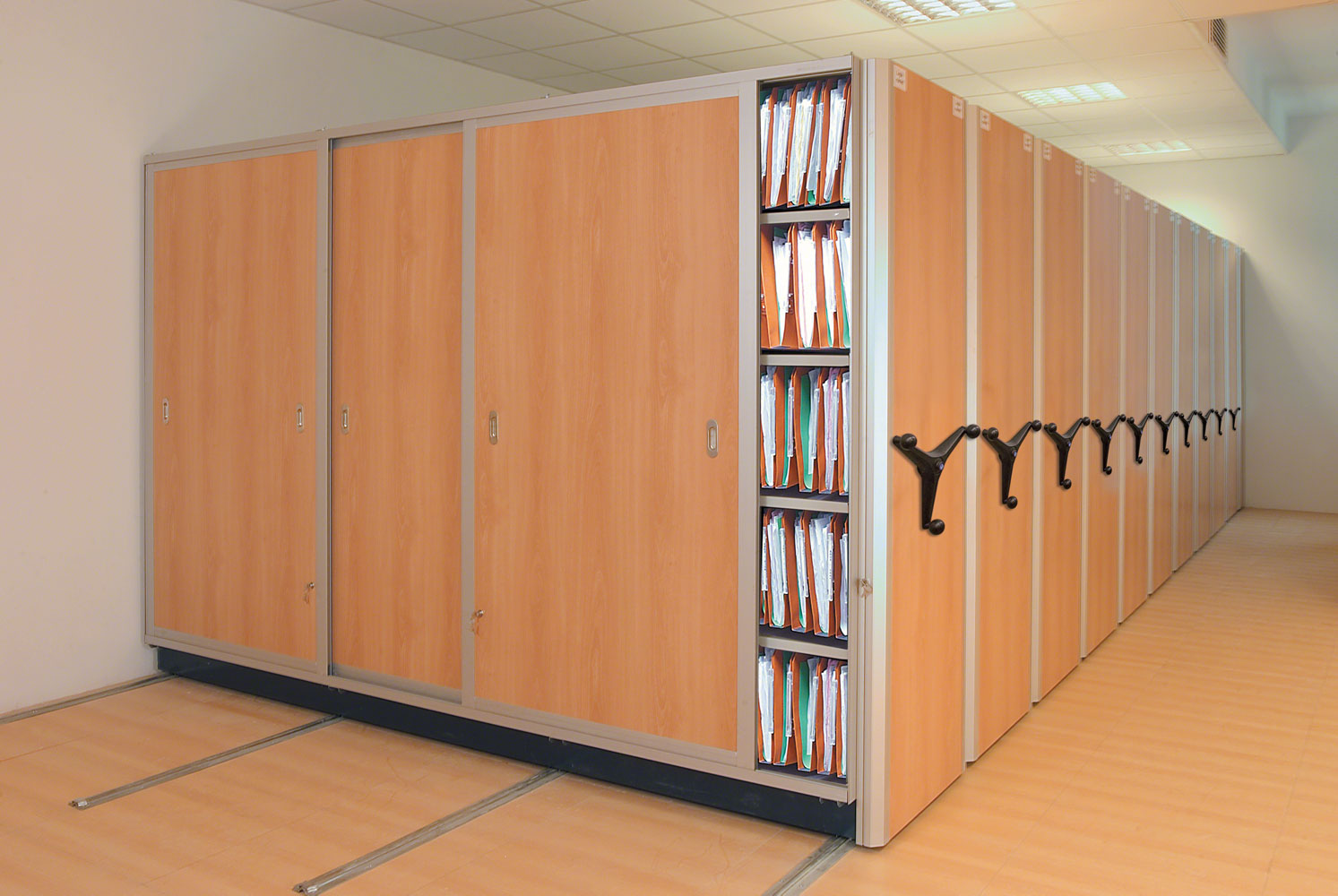 4d98a535-d6f1-5928-a003-4f3ed79a6ed7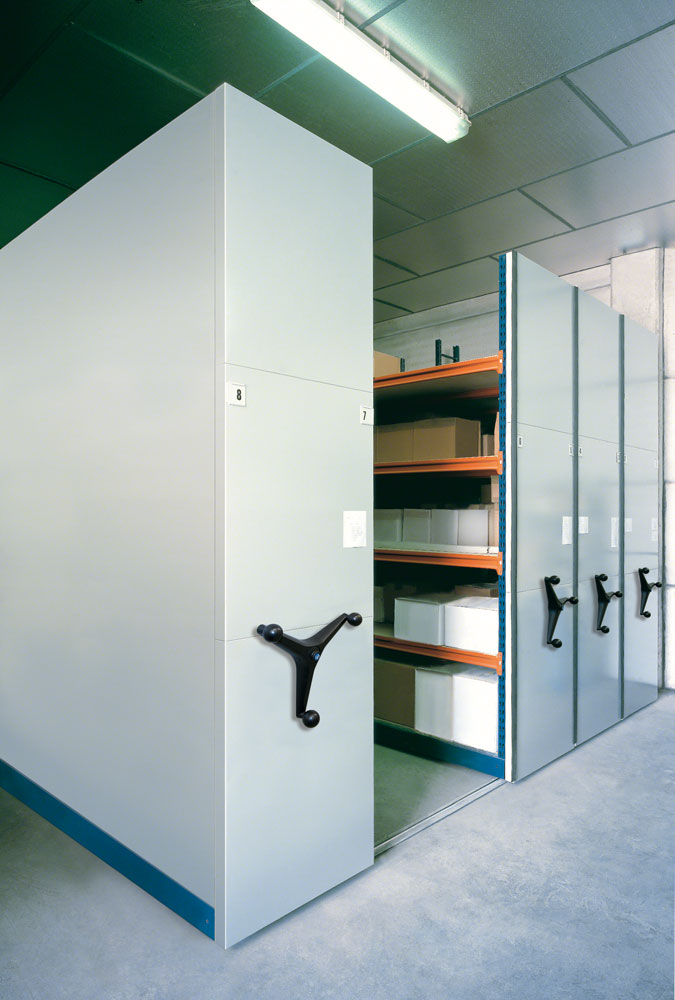 f0f93fcd-1024-a1c9-bd2e-4c6e43fa26b0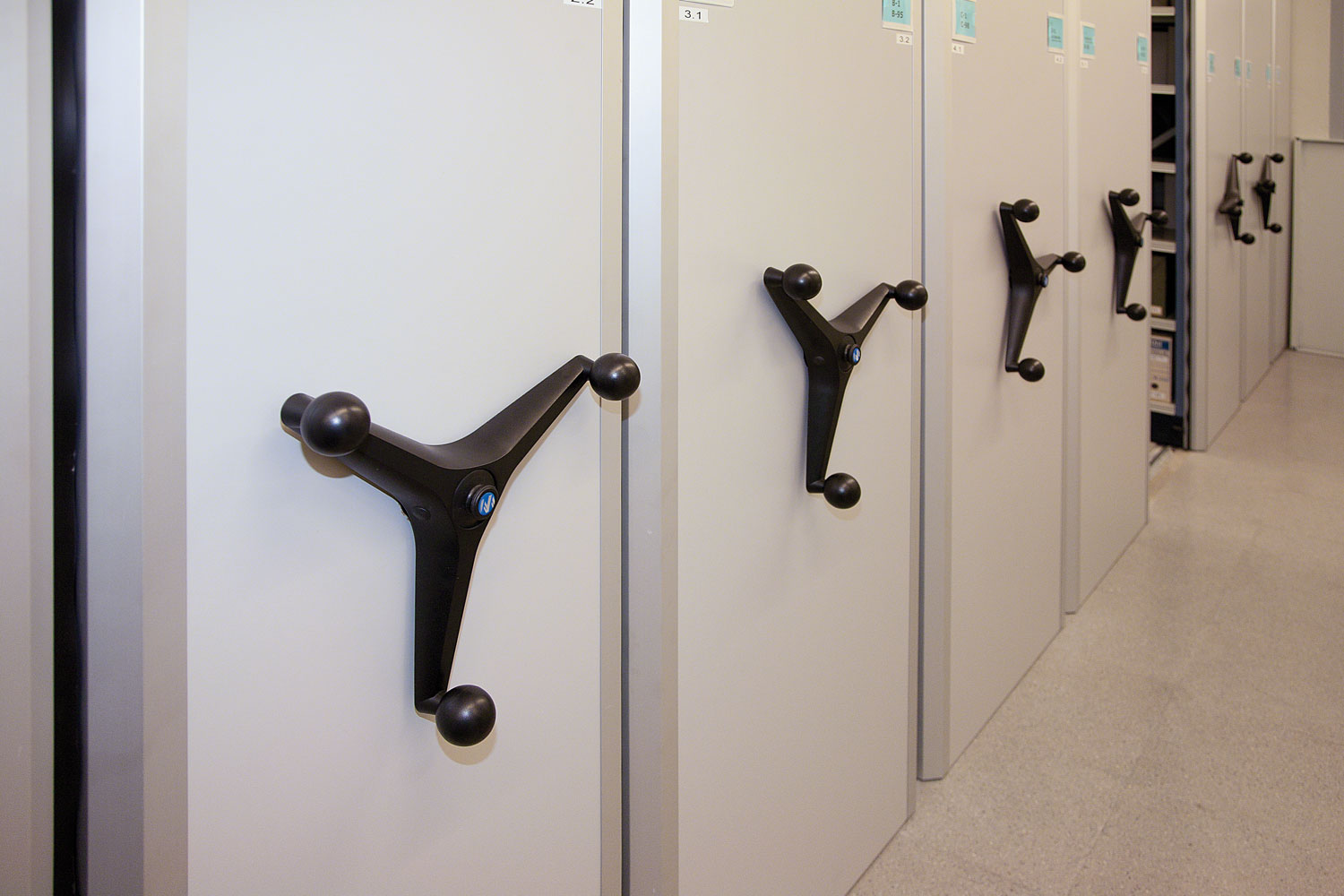 8d40e0d0-86fb-e8e5-4a16-dee40e39ac07
1d2cf3c3-df28-a2ad-bf21-d87d6ab8b084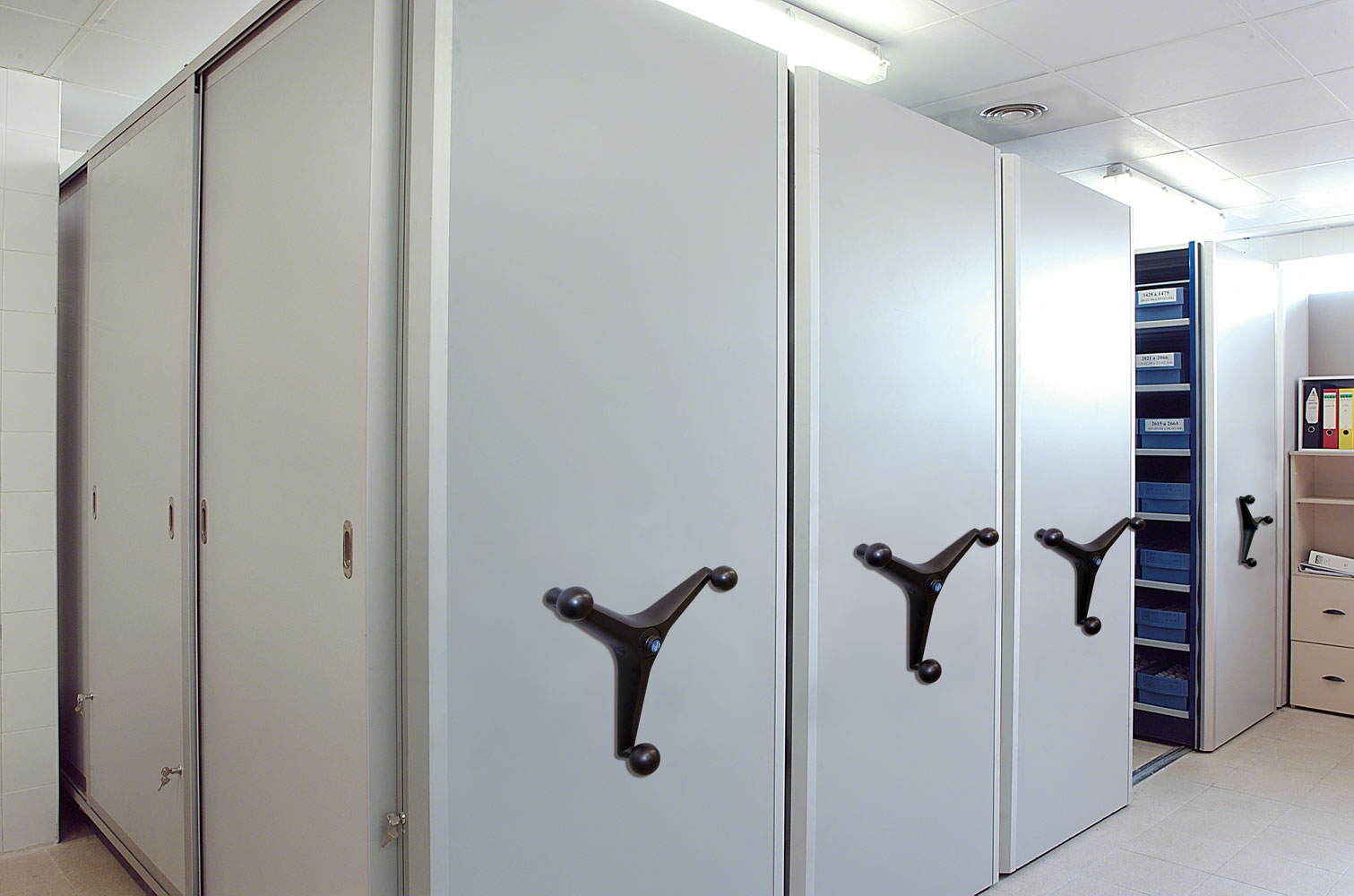 35c9af4b-5974-2ab4-e375-de4bd94d76e7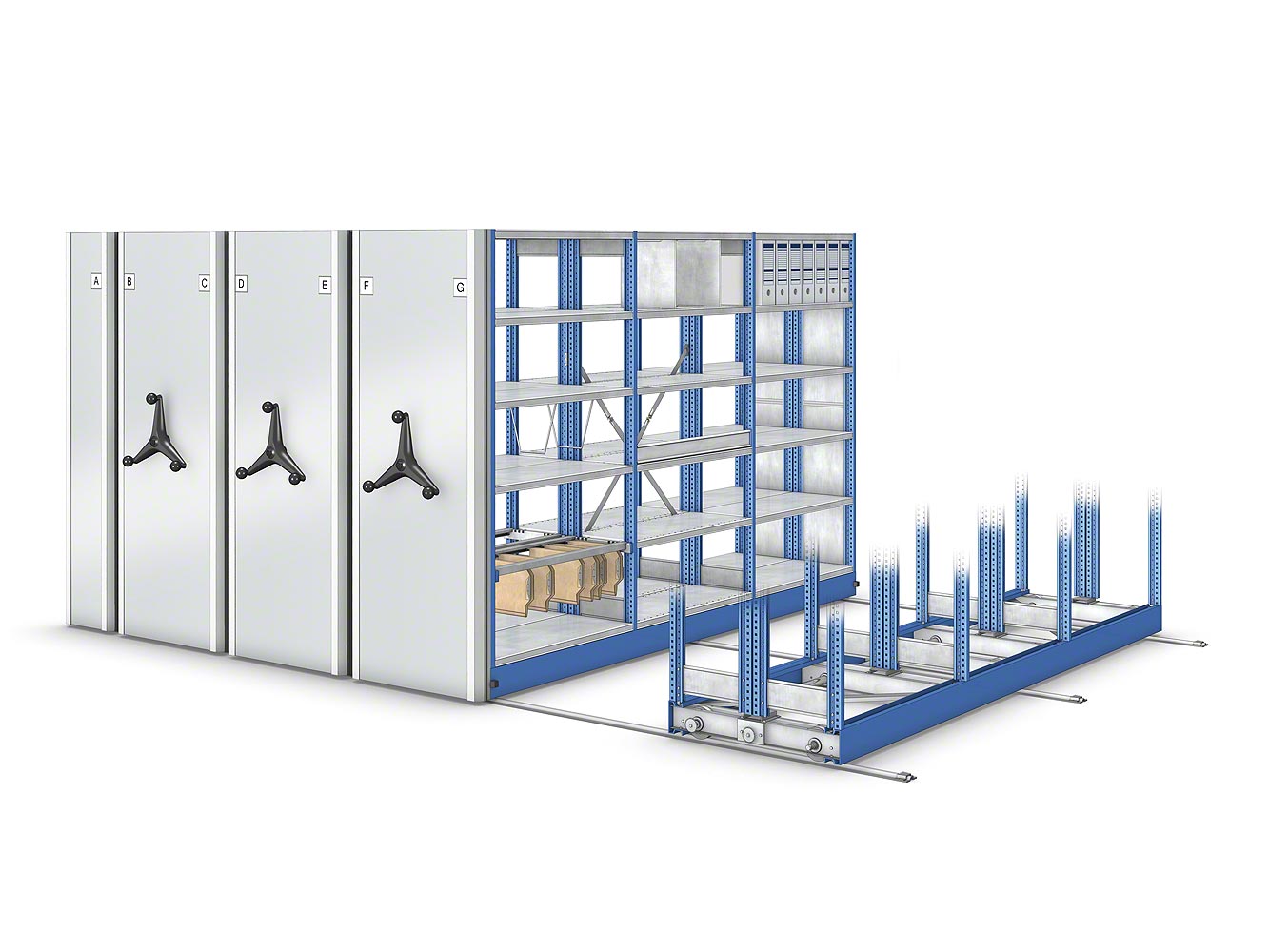 8f9d16b1-3da9-073d-9f6e-065b7dba9202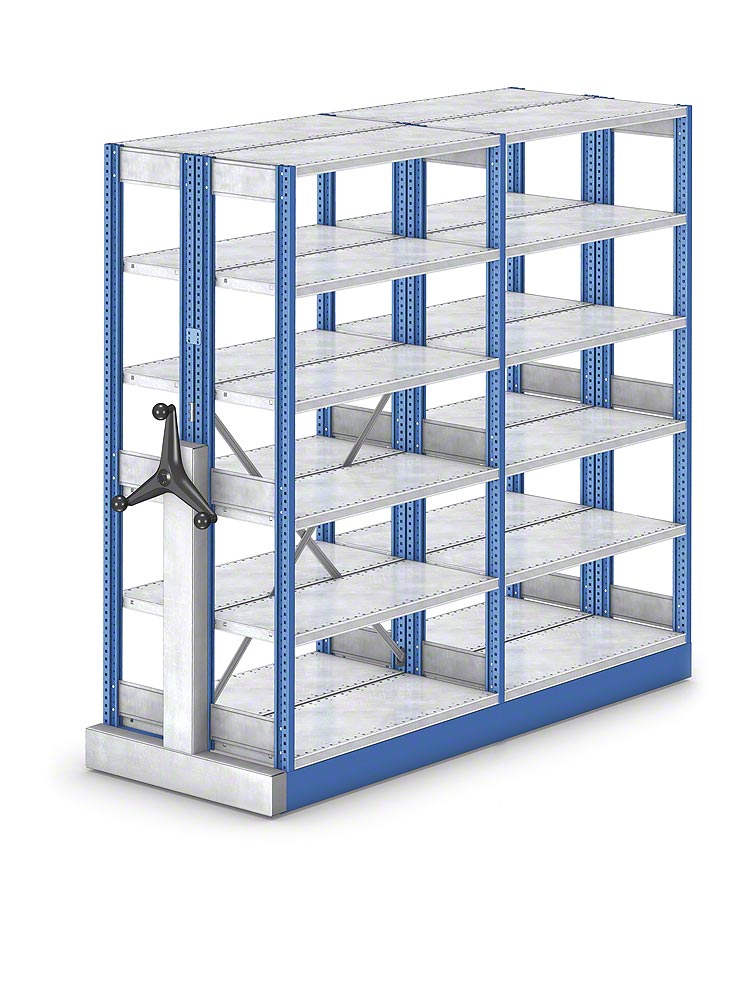 6487872c-f85f-1e1d-cd88-4fa88730e3f0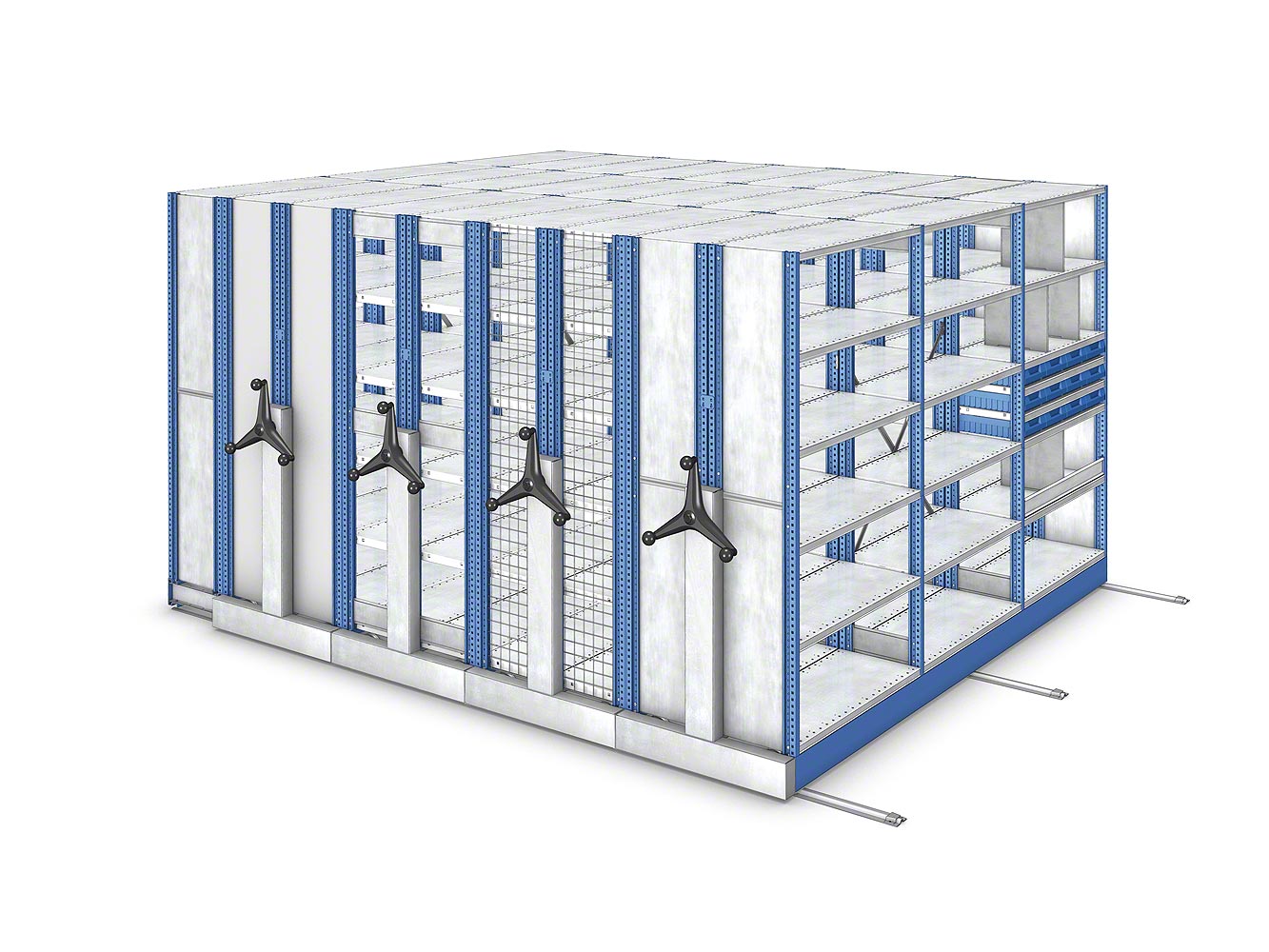 07cf9b80-6674-1ec1-d9f5-f019a74db28f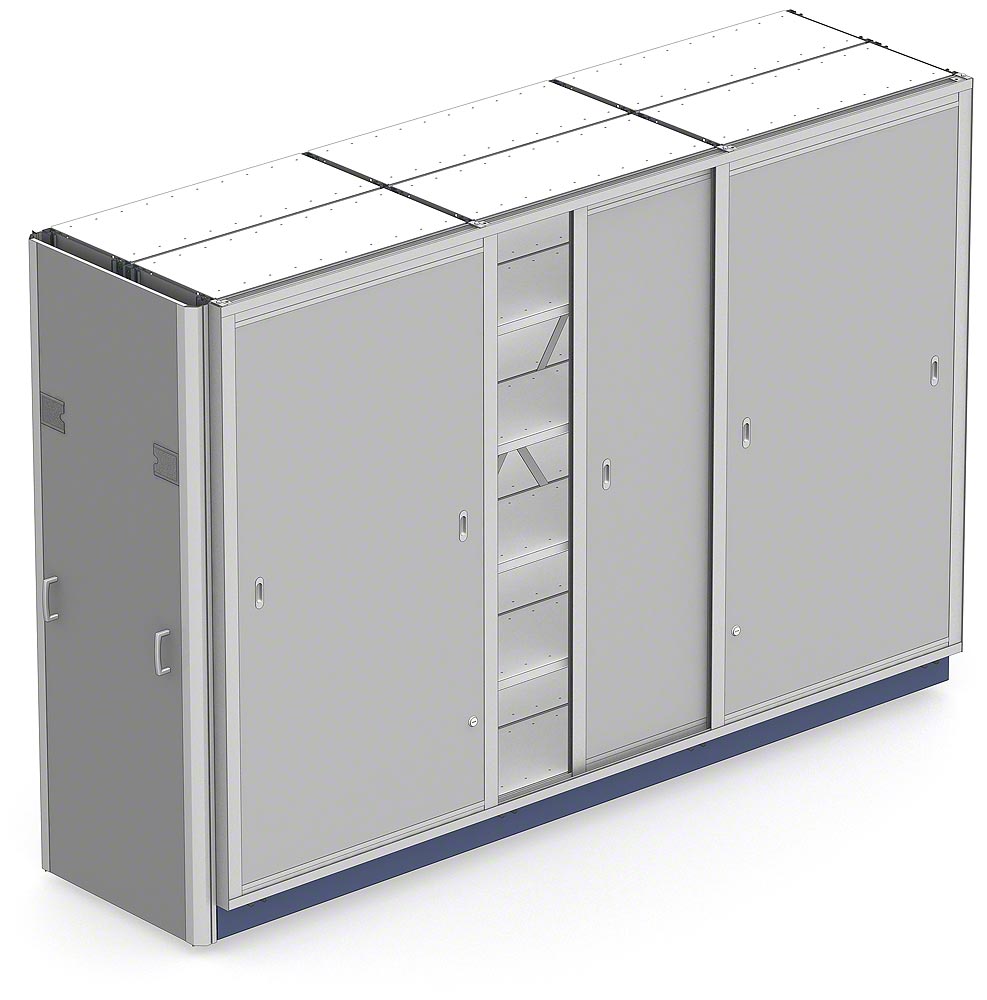 0ba99e85-fd2f-6790-ed23-20df9ad1ae6c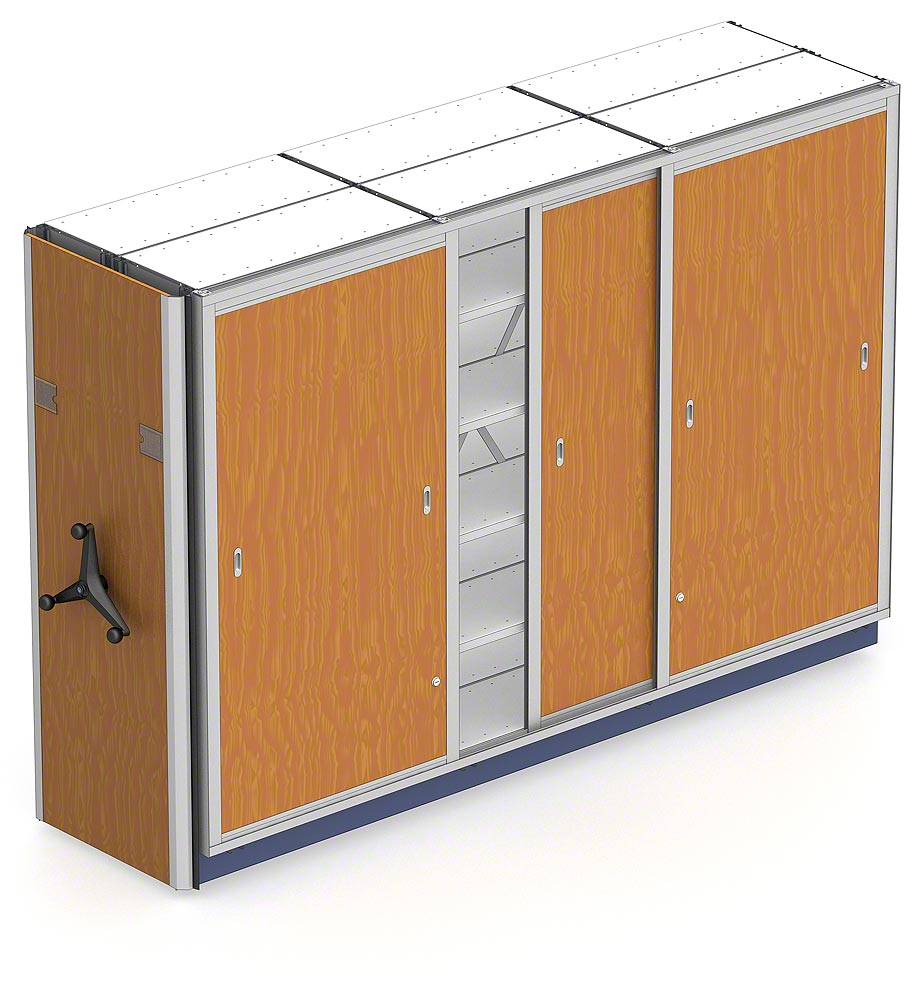 6d439d84-6860-4805-5d44-6003fa755a32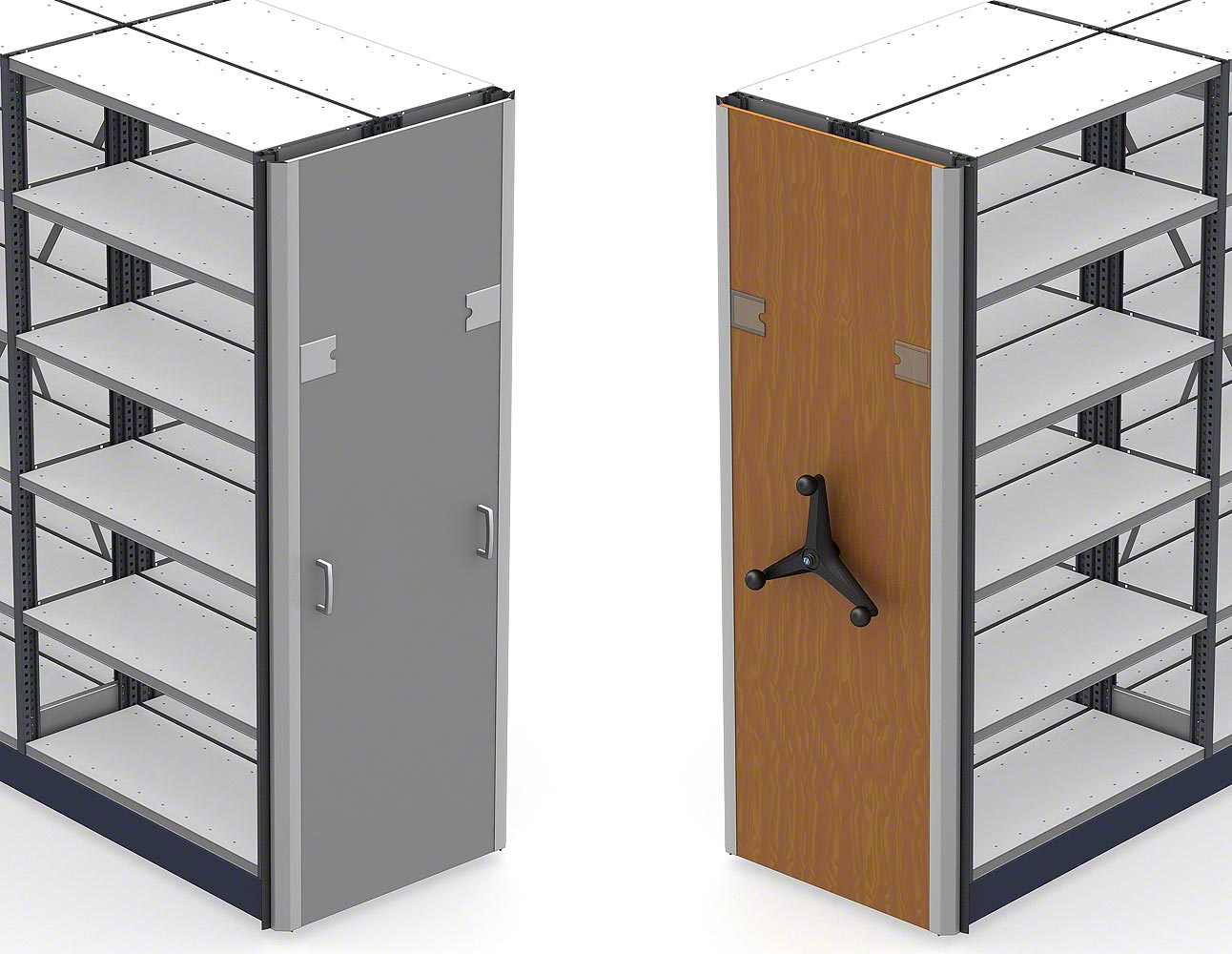 1cb0290a-378c-59c4-028c-3bc057a26e81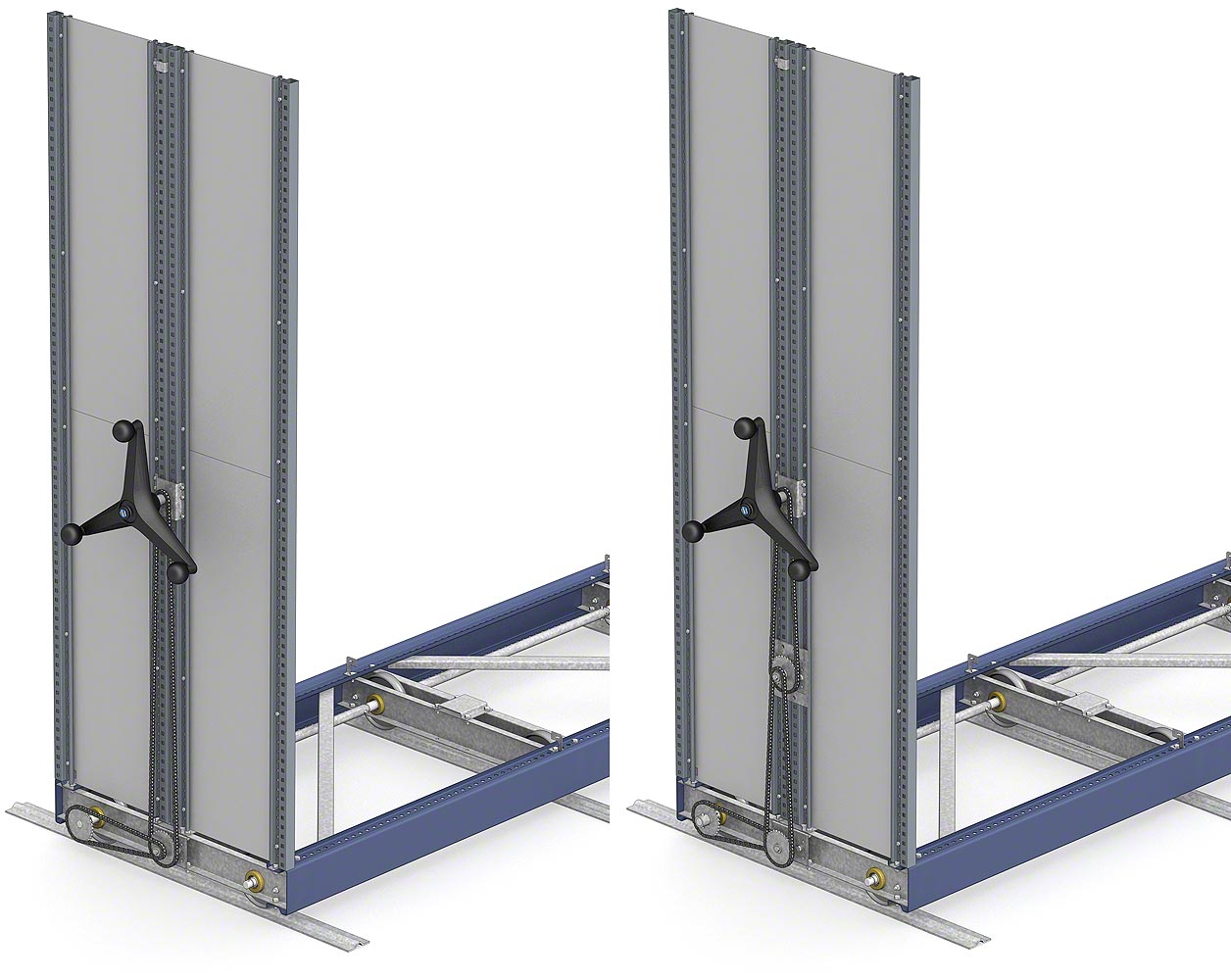 87ce4d84-c966-4ab6-f089-177dc1f702d9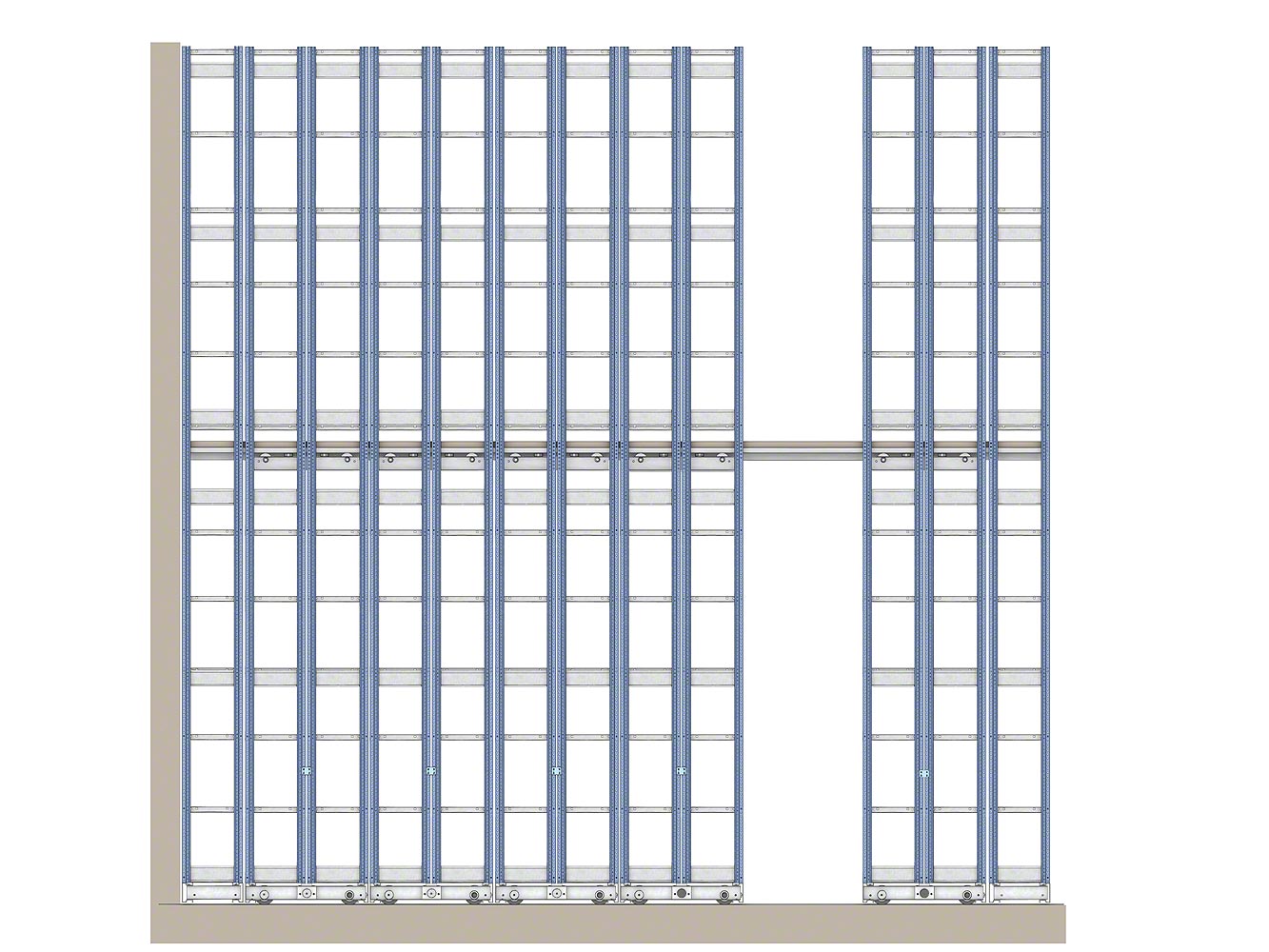 a4d8c13e-fe1e-c484-b2ca-424924e09dda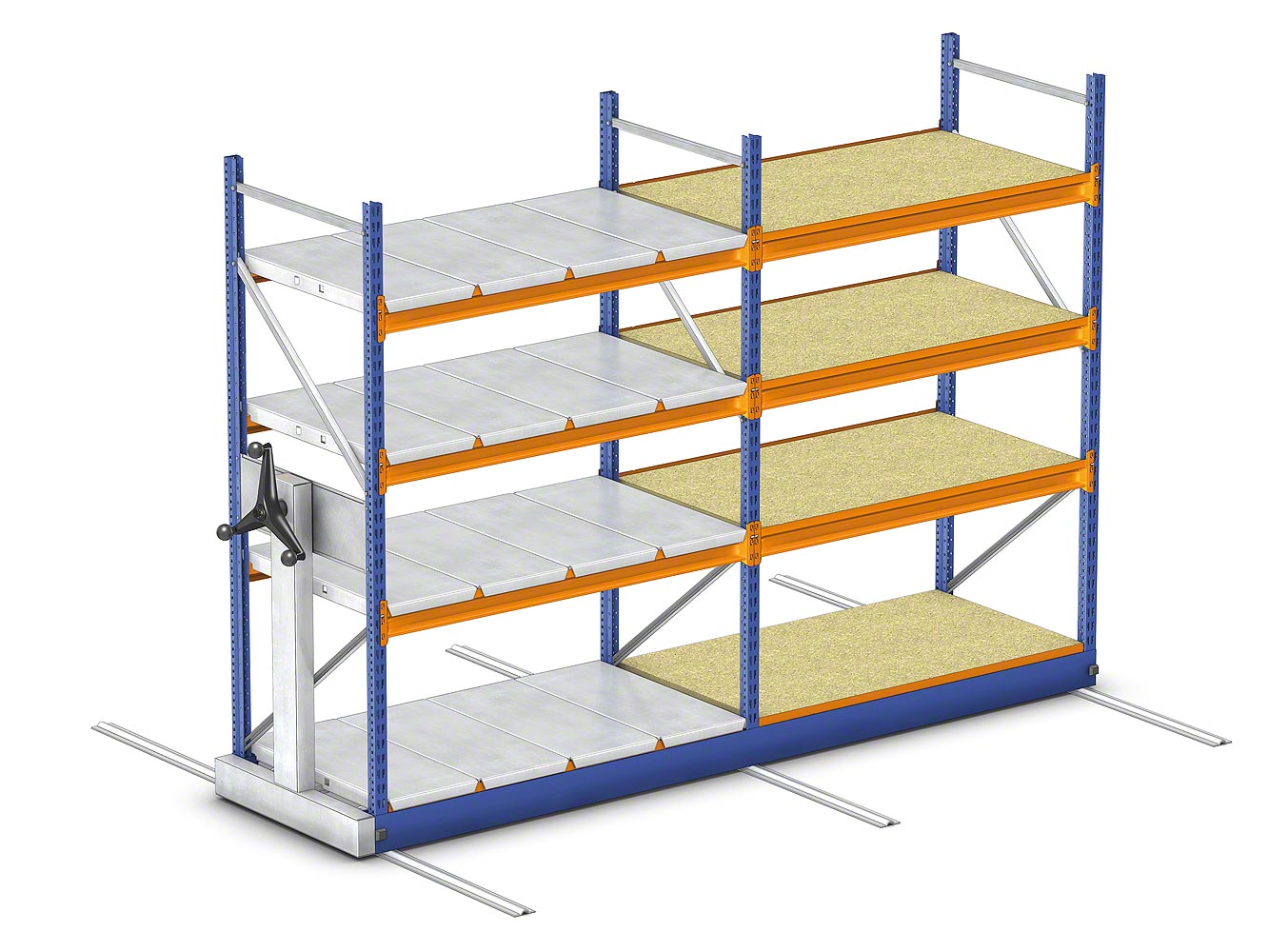 7e9a9a5e-ecfe-32b9-61cd-35cb22de7f85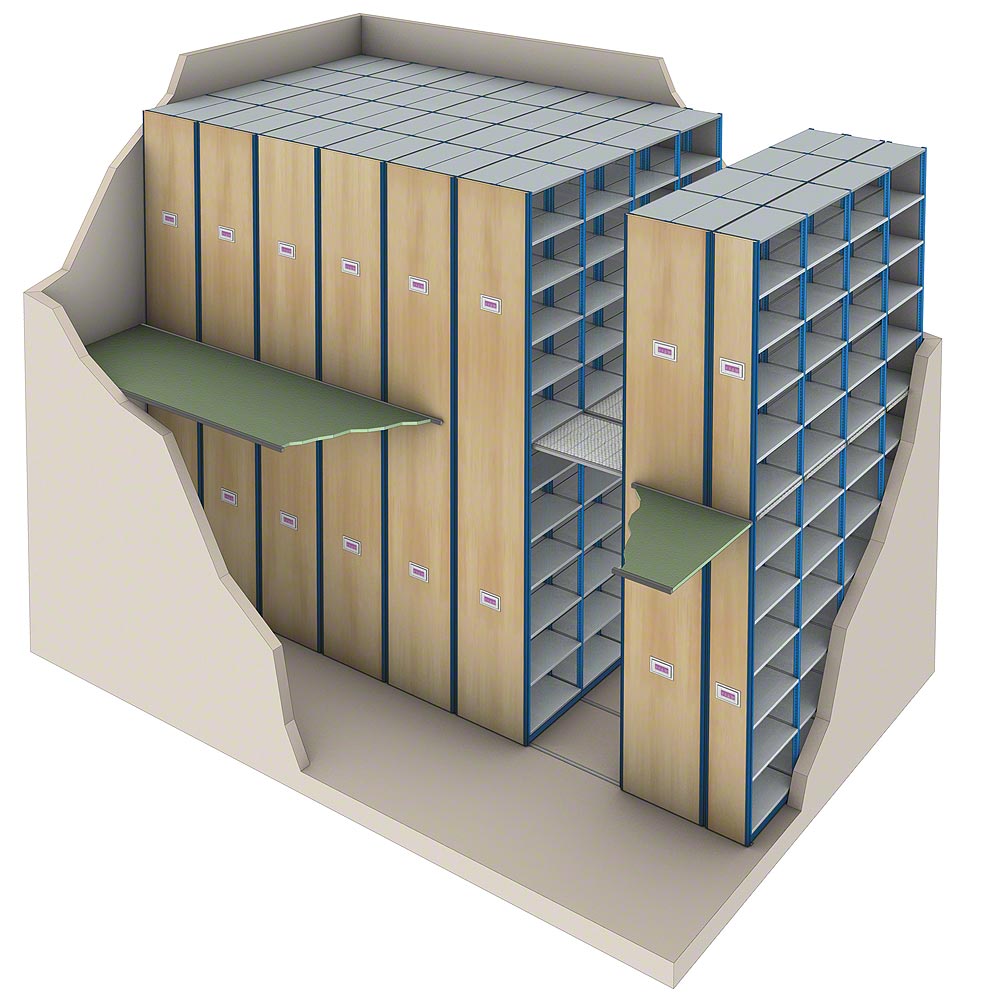 40115de4-f10b-cb58-2956-d9113aa52a35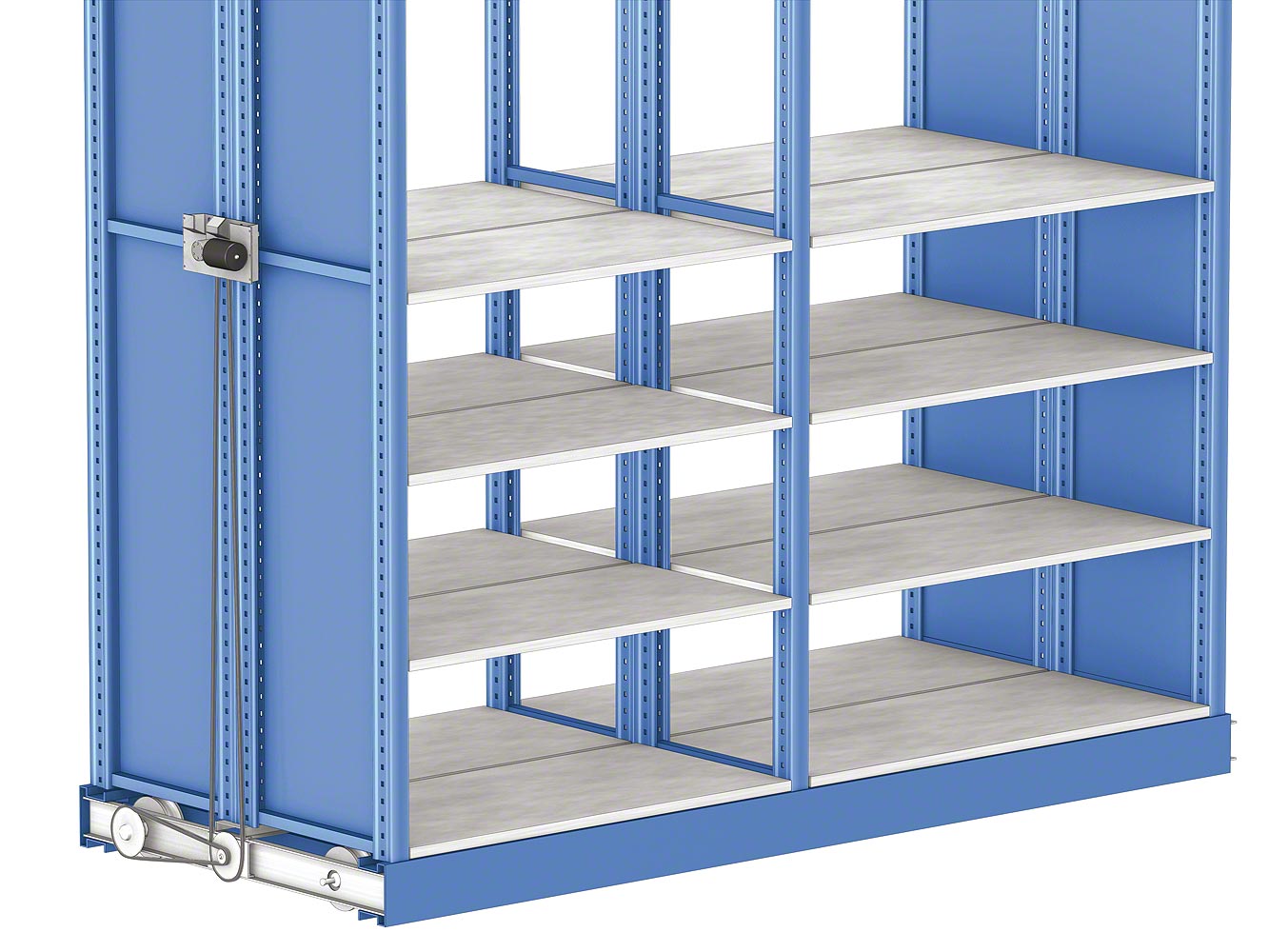 e935acc9-38de-f429-2fa9-1e8b7ed038c1
It is a set of shelving units mounted upon mobile bases which move along rails. Thereby guaranteeing optimal order and distribution of the archive and warehouse, as well as a better use of space.
The sliding door mechanism can be: manual, automatic or manual-mechanical.
Advantages
Great use of space as it is a compact storage system.
Can be adapted to any available space.
Total safety of filed materials.
Ideal for the storage of all types of books and document.
When the shelves reach a high height, ways fitted half-way up enabling the upper levels to be accessed can be installed.