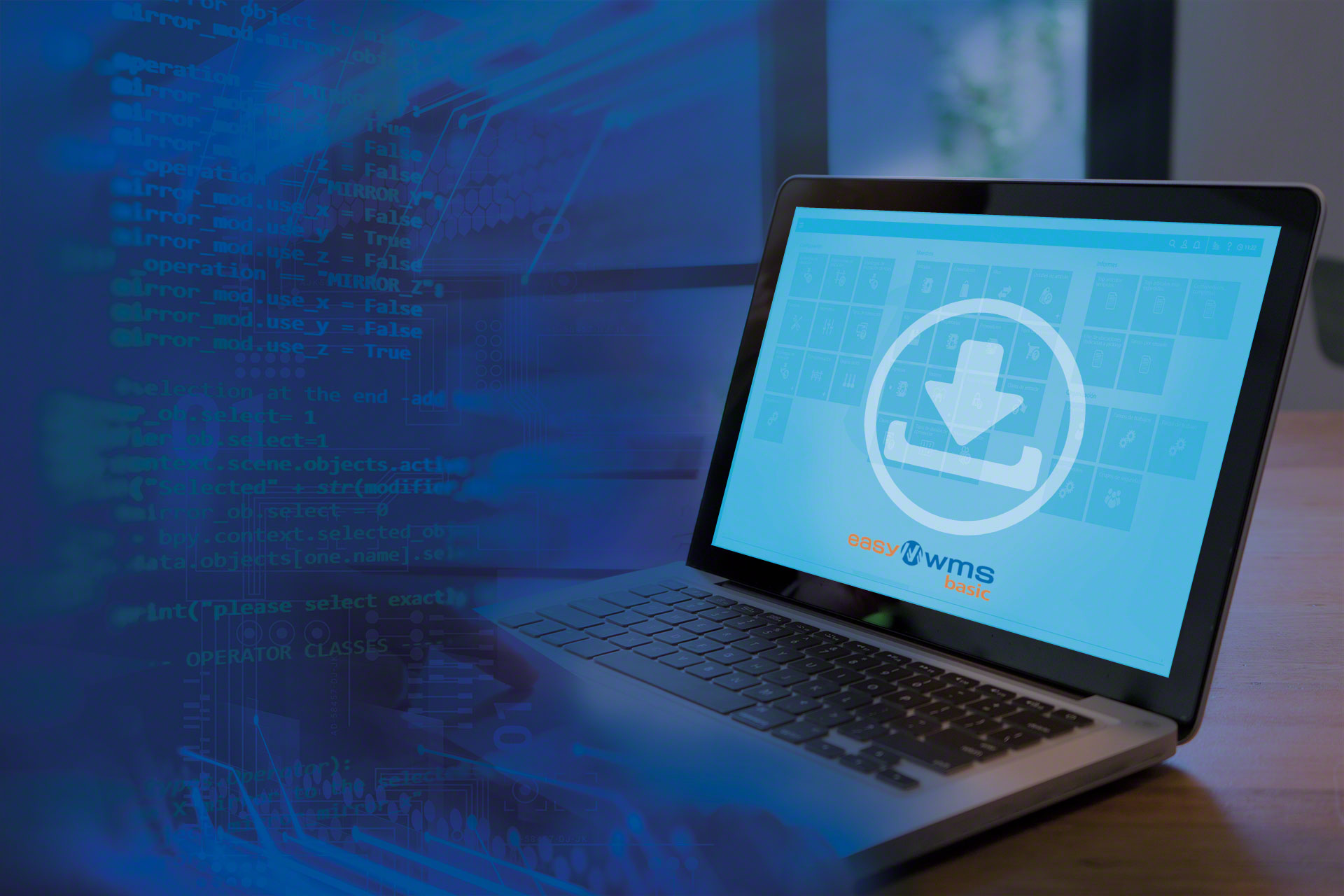 Easy Mecalux Basic
Management software for companies in any sector, with pallet rack warehouses and standard needs. Easy to install and user-friendly.
Download now
Manage logistics operations in standard warehouses
Mecalux has developed the Easy Basic management system to make its main features available to any company: increased warehouse performance, higher rotation ratios, optimised order preparation, inventory control and reduced inventory management times. Incorporating this software into warehouse management can lead to an overall improvement in warehouse efficiency of up to 50% and lower logistics costs.
An easy-to-install and easy-to-configure software
Easy Basic has been designed so that, after downloading, it can be installed and configured with complete autonomy. Just follow the step-by-step instructions of the setup wizard. If in doubt, please check the enclosed User Manual.
Explore the Easy WMS modules and their possibilities
Download and start using Easy Basic for free and with no obligations. Discover the functionalities Easy Basic has to offer and decide between one of the following options:
OPTION 1: Continue using Easy Basic by purchasing one of the following licences:
Easy Basic for Workstation. For professionals in warehouse management, that want to operate from a standard PC.
Easy Basic for Workstation + RF Device. For professionals in warehouse management, that want to operate from a standard PC and an RF device.
Easy Education. For training centres providing education related to warehouse and supply chain management.

OPTION 2: Get in touch with a Mecalux expert to discover the more than 90 high-tech standard functionalities available in business versions like Easy WMS PRO, ADVANCED o ENTERPRISE, adaptable to all types of companies.
Can I manage my warehouse with Easy Basic?
Easy Basic is designed for warehouse management professionals who will be able to manage a real warehouse provided it runs simple, standard operations. Easy Basic has all the essential functionalities to work effectively in each warehouse area and process, improving an installation's operational management.
Easy Basic lets you to have up to 10 users on different workstations or RF devices.
In addition to its licences, Mecalux will provide you with optional limited technical support which can answer any questions you may have during working hours (Monday to Friday from 8 am to 6 pm).
Should your company require a higher level of business service for more users and extended business hours, speak to one of our experts who will advise you on the best available option. Simply fill out the form below.