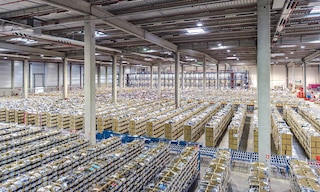 Black Friday: logistics, a make-or-break factor for sales
21 Nov 2023
Christmas shopping is starting earlier and earlier, driven in part by Black Friday, the last Friday in November. The avalanche of major offers and discounts has the potential to substantially boost results in the last quarter of 2023. But for this to happen, businesses need to be ready to tackle the logistics challenges of Black Friday. And once this date has passed, they should waste no time in preparing for Black Friday 2024.
Black Friday meaning and origin
Black Friday is a date marked on the calendars of consumers as well as companies: both look forward to getting the most out of it. The term dates back to Philadelphia in the 1960s. Ecommerce and global trade expanded Black Friday's reach to the rest of the world starting in the 2010s and it's now one of the most powerful sales events of the year.
Several theories exist regarding the origin of Black Friday. According to one, in the early 1960s, a Philadelphia newspaper reported that post-Thanksgiving sales were causing chaos in the streets. The dense traffic of people and vehicles crowding the streets gave rise to the name of the event, which became synonymous with sales among retail businesses.
Importance of Black Friday logistics
Managing a warehouse or logistics centre during Black Friday is one of the greatest challenges of the year for companies — and ecommerce logistics. Businesses race to achieve the highest number of sales and offer the shortest delivery times. To do this, they require optimised logistics operations capable of handling peak workloads.
So, how can you guarantee that shipments flow smoothly during these periods? Several best practices and tools can help you cope with these high order volumes.
Analyse processes. Order picking is one of the most time- and resource-consuming logistics tasks. As such, any change — big or small — can make a difference. For instance, it's advisable to have enough packaging supplies in stock and to store them near the consolidation area to avoid unnecessary trips.
Review the performance of your warehouse operations: these include goods receipt, goods dispatch, cross-docking, etc.
Check your layout and adapt if needed. Once you've analysed operations, it's critical to have information on order forecasts. This will determine whether you should temporarily reallocate resources to handle Black Friday. You'll be able to organise products, equipment and staff based on demand planning.
Train operators. During peak season, it's helpful to have versatile workers who can perform multiple functions to prevent possible bottlenecks. First, though, they need to be adequately trained to perform effectively. Plus, if they use automated storage systems or programs to aid them, they'll be even faster. If your Black Friday strategy involves hiring temporary workers, be sure to train them as well.
Leverage WMS functionalities. A warehouse management system (WMS) automates operations. It indicates step by step which tasks to perform and in what order. This avoids coordination errors and maximises the use of time and routes. Having additional software such as Labor Management System supports the organisation of operators in busy periods.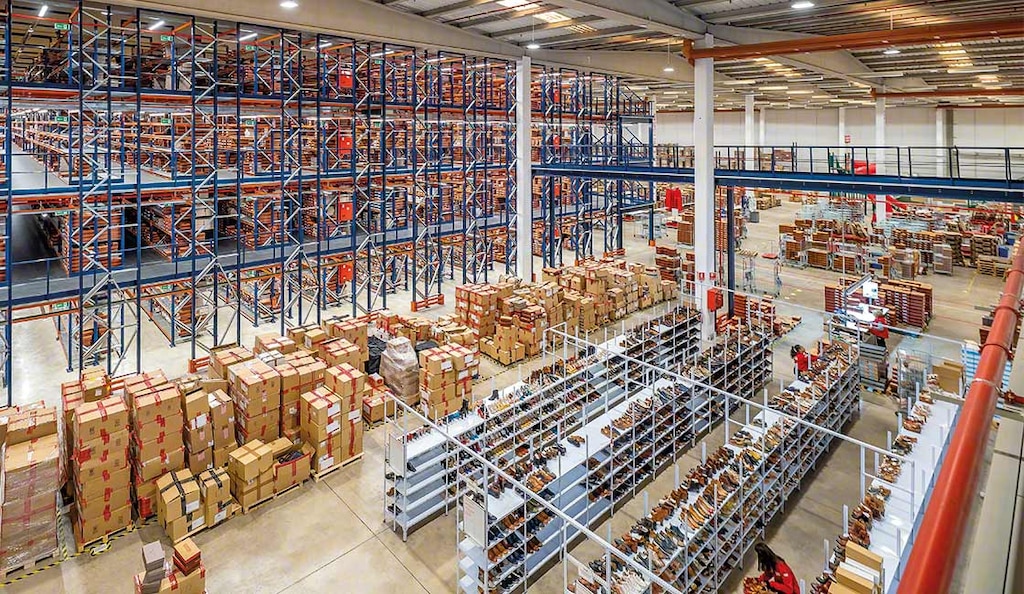 Black Friday logistics management: success stories
Knowing at any given moment what stock you have, its origin, its current location and its eventual destination is a huge advantage on a normal day. During periods like Black Friday, with dramatically increased numbers of orders, it's a must. A WMS plays a key role in these types of campaigns by managing warehouse operations digitally. The software integrates with any ERP system to coordinate all processes, from production to shipping.
The features of Mecalux's Easy WMS, for instance, have helped numerous companies deal with higher sales volumes during Black Friday.
Padel Nuestro: 45% more productive
Padel Nuestro is a leading seller and distributor of padel tennis products. It has more than 30,000 SKUs — including rackets, shoes, bags, accessories and apparel — and a network of over 30 stores. Online sales account for 70% of its revenue. Thanks to Easy WMS, its omnichannel warehouse in Alcantarilla, Spain, managed to double its earnings compared to the previous year's Black Friday campaign. Moreover, its daily orders rose by 45%.
Pedro Martínez, General Manager of Padel Nuestro, explains how Easy WMS was instrumental in maintaining order during the sudden spike in demand: "The WMS optimises movements when it comes to picking. It makes us quicker and allows us to put together multiple orders on a single run. Additionally, accurate stock control has helped us eliminate errors."
Motocard: 2,000 orders a day
The motorcycle equipment and accessories chain Motocard converted its distribution centre into an omnichannel warehouse in response to the growth of ecommerce. With an average of 900 daily orders, Easy WMS helped its team fill up to 2,000 orders — i.e., 75% more — quickly and efficiently during Black Friday.
"We've absorbed the 25% growth in the number of online orders. We had our stress test last Black Friday and we passed it with flying colours. Throughout that week — with a huge number of orders to prepare — our productivity went up by 75%," says Jordi Colilles, Digital Director of Motocard.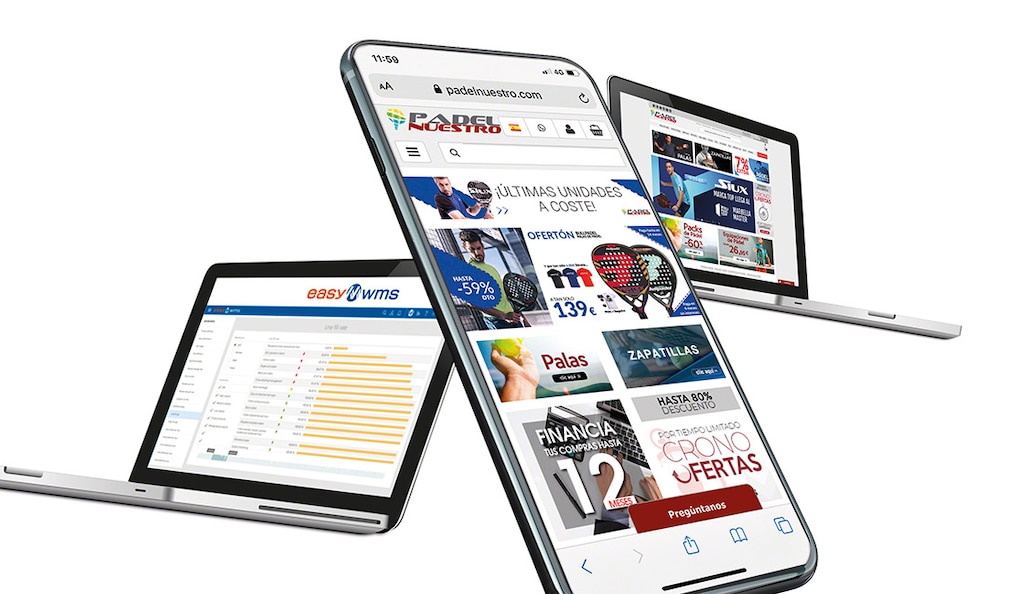 Harcour ramps up picking throughput
The French sportswear brand Harcour specialises in equestrian fashion. The company realised that manual management was no longer feasible as its business and the number of SKUs grew. At that point, it decided to install Easy WMS. In addition to speeding up order fulfilment, this software has slashed the time taken to identify and put away items by 65%.
"We've experienced a real improvement in order picking times. We normally ship around 60 orders a day, made up of about 20 lines each. During our Black Friday campaign last year, we were able to fill up to 400 orders in a single day. Without Easy WMS, it would have been impossible to prepare so many orders," says Warehouse Manager Mickaël Jolly.
Global Freaks triples shipments
The online store for collectible action figures Global Freaks is a reference for manga and anime enthusiasts. Employees used to memorise the locations of the products in the facility. Now, the entire warehouse is digitalised, with SKUs easily and accurately tracked thanks to Easy WMS.
To cope with high quantities of online orders, as in the case of Black Friday, Global Freaks has also implemented Marketplaces Integration. With this solution, Easy WMS connects with its online stores and syncs stock in real time. Meanwhile, Multi Carrier Shipping Software streamlines packaging and labelling in line with carrier standards.
With all these solutions, "we've gained in flexibility and can process three times as many orders as before," says Global Freaks Manager Daniel Vizcarra.
Prepare your logistics operations for Black Friday
Warehouse digitalisation is an asset for companies looking to boost sales during high-pressure logistics periods like Black Friday and Christmas. Coping effectively with sudden surges in product demand can be decisive for any business.
At Mecalux, we specialise in warehouse management, automation and digitalisation, leveraging our extensive experience and in-house software development. We can get you set for activity peaks such as Black Friday and help you reorganise your facility, regardless of size. Be sure to get in touch. We'll fine-tune your logistics and storage operations for future campaigns while supporting your continued growth.