10 May 2022
Demand planning comprises the set of actions that aim to maintain appropriate stock levels in the warehouse to meet customer demand.
To strike a balance between supply and demand, businesses need to have the raw materials necessary to manufacture their goods and, simultaneously, enough finished products to be able to deliver orders to their customers.
In this post, we analyse demand planning and the way in which all a company's processes and decisions are aligned with a common goal: to ensure supply that satisfies customers.
Demand planning and the supply chain: definition
Demand planning is the motor that drives the entire supply chain. It consists of forecasting a business's sales to, thus, organize production processes, warehouse operations, and budgets.
All departments within a company (spanning sales and marketing to operations, finance, and logistics) have to work in unison to make these estimations, which allow for the establishment of action policies and sales strategies.
In warehouses, demand planning helps to determine the amount of product per SKU to store, the space needed to accommodate all the items, and the number of operators and shifts required. It's also advantageous to designate a suitable level of safety stock to prevent interruptions to service.
However, demand planning refers not only to a company's internal resources and departments, but also to those on the outside. For example, suppliers that deliver raw materials also have to adapt to the times and pace of the production processes to avoid delays.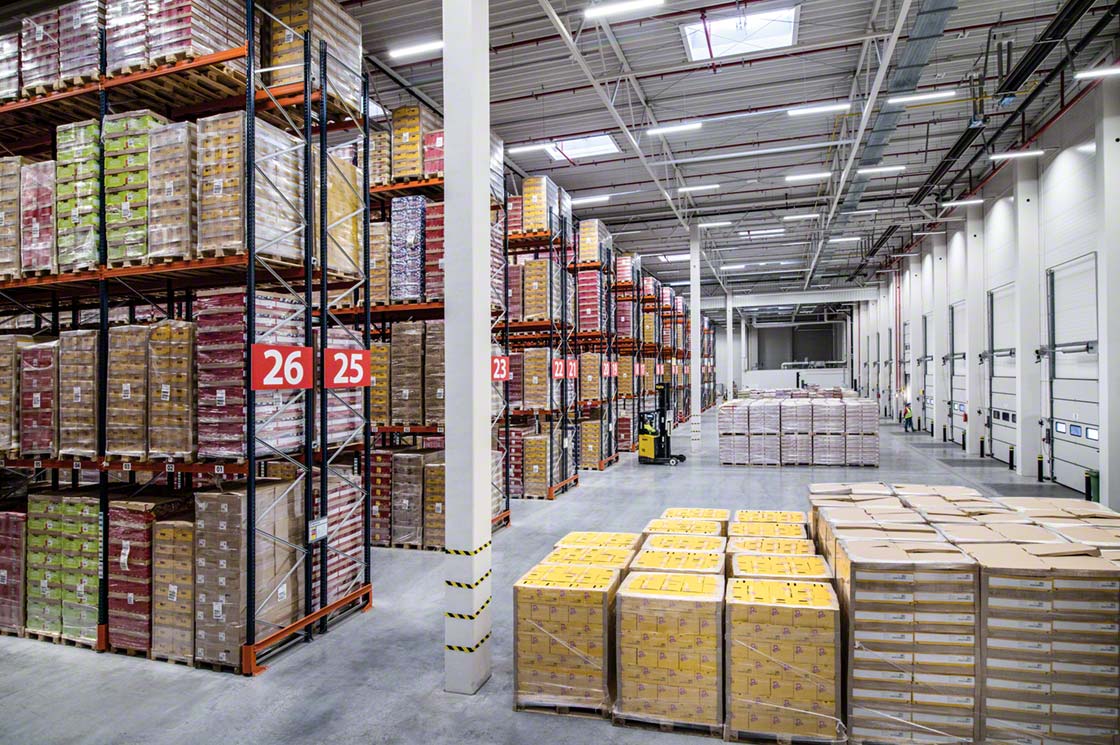 Demand planning benefits
Once demand planning has been calculated, the company's purchasing department can determine the product quantities it needs, in terms of both raw materials for guaranteeing continuous production-line supply and finished goods for serving customers.
Knowing the amount of goods the organization will manage brings the following advantages:
Customer satisfaction and an improved company image. Planning sales enables you to have an optimal stock level with products finished at just the right time.
Organized production. By having a rough idea of the number of products that are going to be sold, you can anticipate production needs (raw materials and packaging).
Control of safety stock. Companies can have appropriate levels of safety stock on hand to meet market demand and the launch of new products, offers, and promotions.
Obsolescence reduction. Only the products required for covering demand are housed, doing away with stockouts and with the possibility of goods in the facility becoming outdated. This eliminates costs tied up in storing dead stock.
Leveraged warehouse space. Accommodating only essential stock drastically reduces the storage space required (minimizing warehousing costs).
Staff organization. In a storage facility, it's not enough to merely accommodate the products needed to fulfil market demands; it's also crucial to organize operators and shifts to deal with potential changes in demand and provide quality service.
Cost minimization. Having a sales forecast contributes towards planning business budgets and controlling expenditure more precisely.
Factors involved in demand planning
Estimating sales is a more complex task than it might seem since these are actually subject to unexpected changes. There's no foolproof forecasting method because it's impossible to determine all future events.
Although there are products with a very stable consumption pattern over time, this isn't always the case. Some goods are seasonal, which means they're consumed in greater volumes at specific times during the year. Others, meanwhile, are influenced by trends or behavioral changes, making it difficult to anticipate their sale. So, how should demand planning be implemented?
When estimating sales, businesses analyse points such as their performance (over months, quarters, or previous years). Historical data on demand and sales are very useful. On the one hand, demand includes items ordered by customers, regardless of whether or not they were in stock (and, thus, of whether or not they could be sold). On the other, sales are items that were actually sold and dispatched.
But what happens with new items without a sales history? In this case, it's vital to analyse the number of potential customers and the market situation, both national and international, taking into account political, economic, social, and technological factors that could affect sales.
Likewise, competitors' sales strategies are decisive for demand planning. On this point, you need to not only identify your main competitors, but also study their strategies and try to predict their reaction.
Lastly, you have to consider the consequences and possible results of implementing your own sales strategy. For instance, campaigns involving bundles or 2x1 promotions motivate customers to buy more than they need; at the same time, though, they cause a reduction in consumption in the next purchase cycle.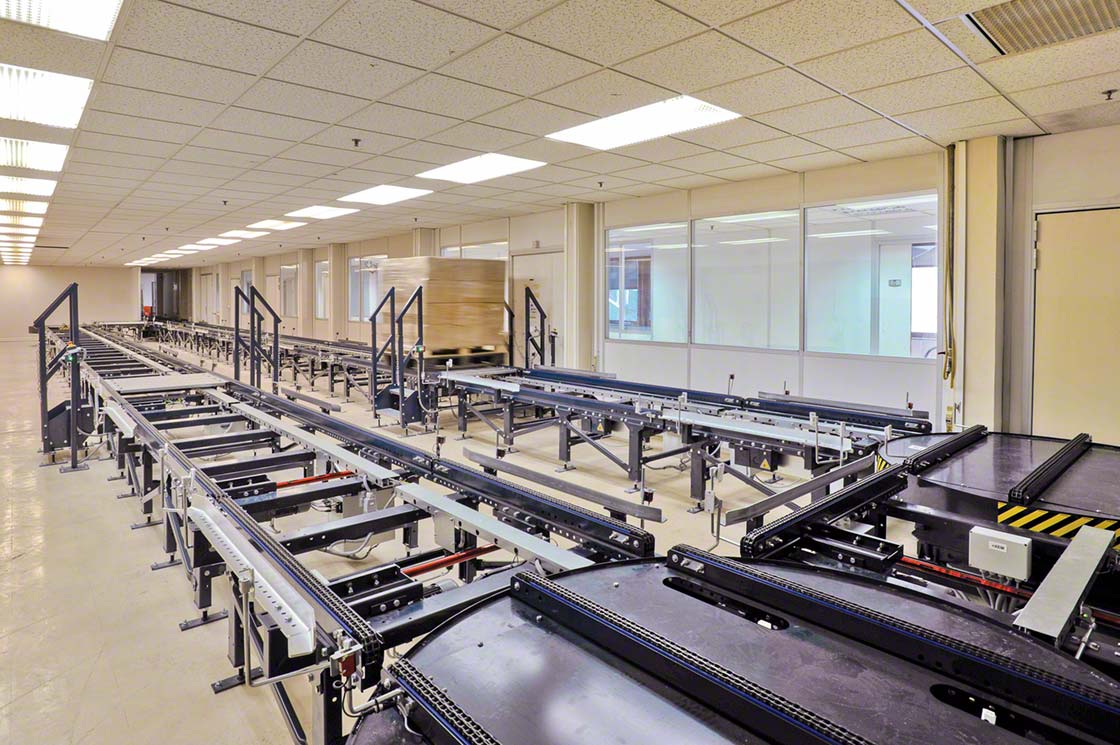 Quantitative and qualitative methods for calculating demand forecasting
There are several quantitative methods, based on historical data, for determining demand forecasting with respect to stock management. These are the three main types:
Naïve method. This is very simple, as it uses historical values and considers that sales trends will remain constant over time. The drawback is that it's not very realistic because it doesn't take into account demand variations.
Simple moving average. This consists of calculating the arithmetic average of sales during a specific period (for example, one year). For this trend to be more realistic, it's ideal to do this calculation for shorter periods (quarters, months, or weeks).
On the other hand, you can also resort to qualitative methods, which are especially employed when launching new products on the market. This category includes market research, analysing potential customers and your main competitors, and even web analytics, which observes internet traffic to identify the behavior and needs of potential customers.
Demand-planning technology
In the past, companies would rely on their knowledge and experience to make more or less accurate sales calculations and decide on the amount of product they needed to meet demand.
With the advent of computerization, little by little, companies started estimating their sales via calculation programs such as Microsoft Excel. In fact, since it's such a common tool, several small and medium-sized businesses continue to carry out inventory management with Excel. However, this is not at all advisable in a professional warehouse. Whether forecasting demand or managing a warehouse, it's best to implement specialized tools.
As Excel's capacity is limited, the demand planner should be equipped with specific demand planning software. This software is based on information flows collected in the ERP system and on the warehouse management system (WMS), such as Easy WMS from Mecalux, to estimate which products should be stored to satisfy demand.
The WMS should have a specific tool for analysing data on all movements in the facility. In this regard, Easy WMS from Mecalux features the Supply Chain Analytics module, a solution that converts the huge amount of data produced in the warehouse every day into KPIs to facilitate improvement decisions.
With all of this information, the demand planning software calculates an estimate of the sales and transmits this to the ERP system and WMS. These forecasts then serve to organize warehouse operations and sales campaigns, for instance.
Demand planning example
Demand planning can vary depending on the type of business and characteristics of its products. Let's illustrate this with the example of a toy manufacturer:
First, the planning period (short-, medium-, or long-term) and calendar should be established. The toy sector is highly seasonal, with sales skyrocketing at very specific times of the year, especially around Thanksgiving, Christmas, and, to a lesser degree, summer.
Christmas logistics requires flawless organization of all operations, particularly those relating to picking, with a view to guarding against order processing errors. Additionally, it's necessary to arrange production processes in advance in order to ensure the goods are available just in time.
It's not enough to just mark the calendar, however; the firm also needs to measure its sales made over a concrete period of time (for example, in previous years, quarters, or months). The toy company could analyse the results seen in prior Christmas campaigns to define an approximate figure to represent sales forecasted for this year.
With the help of a WMS, the facility is prepared to process a larger number of orders during those dates. Against this backdrop of increased seasonal demand, the WMS is capable of optimizing operations and guiding employees to prepare orders more quickly and without error.
Synonymous with corporate reputation
With increasingly challenging logistics operations (the preparation of more orders, very short delivery times, returns, etc.), companies have to anticipate and plan demand in order to organize their warehouse operations.
In the area of logistics, a key tool for accomplishing this is a WMS. With this software, you can obtain data that will help you to predict future trends for your business. Moreover, once you see the scenario you're up against, it will help you to make the necessary adjustments in your facility to successfully manage it in the different sales cycles Mecalux's Easy WMS is an advanced warehouse management system that rigorously monitors every single operation that takes place in a facility. Get in touch to learn how to keep your logistics processes under control.