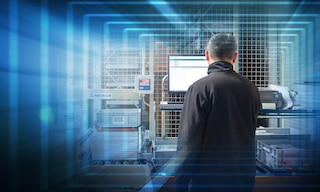 Fast-moving consumer goods: all about FMCG logistics
17 Jun 2022
The term fast-moving consumer goods (FMCG) refers to types of products that are sold quickly and at a relatively low cost.
Many sectors work with FMCGs, e.g., companies in the food and beverage, retail, and pharmaceutical industries, among others.
What's the FMCG industry?
Fast-moving consumer goods are products with a short shelf life. These items, also known as consumer packaged goods (CPG), are characterized by low durability and fast turnover due to high customer demand. In other words, FMCG products are deemed fast-moving because their business cycle is short; that is, they are continuously produced due to their high demand, both in physical points of sale and online.
The FMCG industry includes all kinds of products that are produced and consumed on a mass scale: these include food and beverages, cosmetics, cleaning and personal hygiene products, over-the-counter medicines, office material, and other consumables. This category also includes highly seasonal items that are advertised or sold at a specific time of year.
The FMCG sector encompasses a large number of industries, such as fashion, food, and pharmaceuticals. Consulting firm Allied Market Research indicates that the global FMCG market will exceed $15 trillion by 2025, accounting for year-on-year growth of 5.4% up to that year.
Nevertheless, fast-moving consumer goods stand out for their low acquisition cost. The low market value of these products forces companies to cut production, storage, and distribution costs to maintain competitive product prices in the sector and avoid being locked out of the market.
Logistics operations in the FMCG industry
Fast-moving consumer goods have a high turnover rate, requiring agile logistics processes. Additionally, since certain items lose their properties over time, logistics centres have to guarantee full accessibility to those products stored to carry out efficient order processing.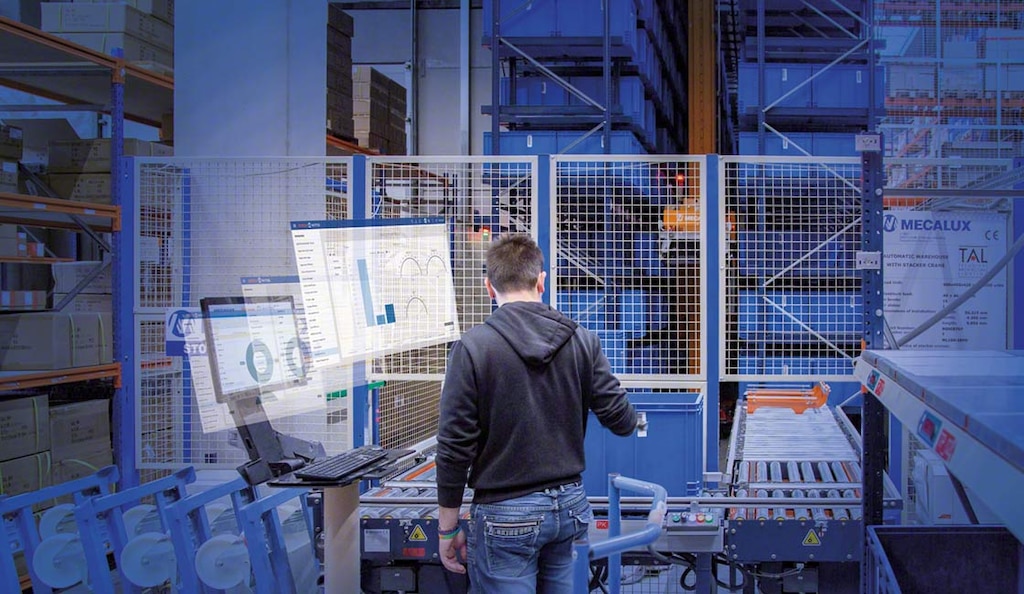 FMCG products not only need ideal safety and productivity conditions in operations such as storage and transportation, but often pose a challenge to order delivery. Beyond stock management difficulties, this industry is up against short lead times due to factors such as e-commerce shipping standards and the high demand for the stocked items.
The emergence of omnichannel in the FMCG industry has made logistics operations even more challenging. Omnichannel logistics calls for optimizing the user experience while processing a larger sales volume and managing orders in multiple channels. And it requires doing all this without increasing the logistics cost of the products.
Therefore, ensuring full product traceability is key in the FMCG industry. One solution companies choose to enhance their control over inventory in real time is to install a warehouse management system (WMS), which acts as the brain of the entire supply chain. "The successful development of the demand driven supply chain in the FMCG sector is facilitated by the automation of demand forecasting, planning sales, supplies, production, [and] purchases, which has now become possible due to the use of a single tool – the SCM [supply chain management] system," say the authors of the research article Exploring the Relationship Between Demand Attitudes and the Supply Amount in Consumer-Driven Supply Chain for FMCG, published in the International Scientific Journal about Logistics.
The supply chain won't be the only beneficiary of the introduction of software in the FMCG industry. As explained in an article from consulting firm McKinsey, "digital is revolutionizing how consumers learn about and engage with brands and how companies learn about and engage with consumers." According to the consulting company, most FMCG brands have begun adopting digital technology, but there is still much to be done. "Some FMCG categories, particularly homecare, will be revolutionized by the IoT [Internet of Things]. We will see the IoT convert some product needs […] into service needs. And in many categories, the IoT will reshape the consumer decision journey, especially by facilitating more automatic replenishment."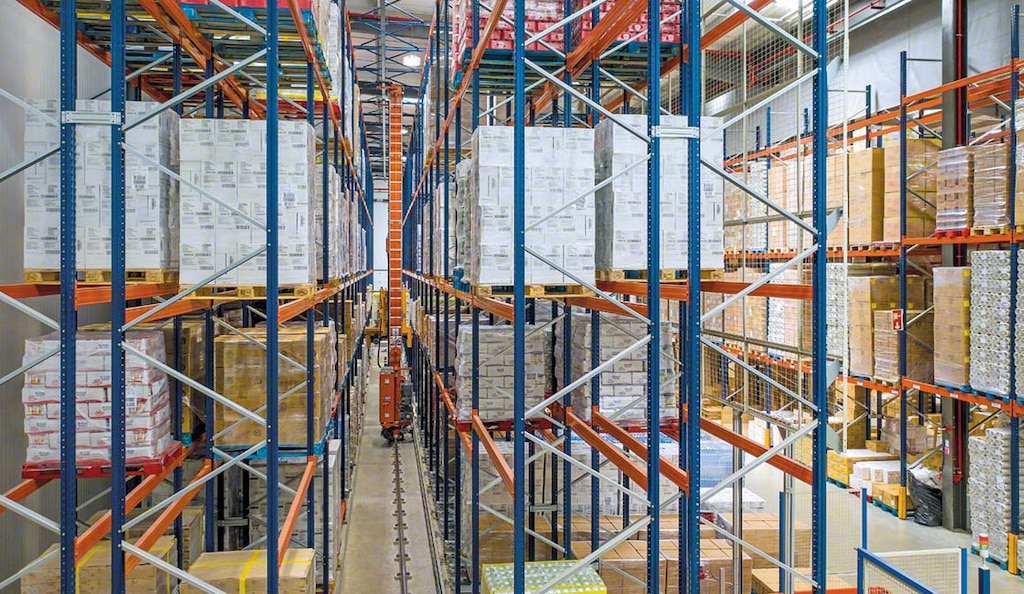 Logistics solutions in the FMCG industry: examples
The fast-moving consumer goods industry calls for intralogistics technology solutions to maximize productivity, provide complete product traceability, and guarantee agile, efficient, and safe handling of the goods.
Increasing productivity was precisely one of the reasons that led multinational company Havi Logistics to outfit its new logistics centre in Vila Nova da Rainha, Portugal, with automated storage solutions and warehouse management software. The company has considerably reduced manual movements made in its facility by automating its logistics processes: "Now, we can adapt to changes in our business activity, better control the shelf life of the food, and we're more efficient in order management," says a Havi Logistics representative.
The FMCG industry also demands improved efficiency in production processes. This is seen in the new automated warehouse of Natura Bissé in Cerdanyola del Vallès, Spain. The cosmetics business relied on Mecalux to design a more effective logistics infrastructure: "The planning of all our operations is more flexible, so we can manufacture our cosmetics without interruption. Plus, by doing away with the subcontracted facility, we've reduced our logistics costs," says Pilar López, Industrial Director at Natura Bissé.
Process digitization is essential for the FMCG industry. Easy WMS, the warehouse management system from Mecalux, is charged with coordinating the logistics processes of automated facilities such as that of Japanese pharmaceutical company Takeda in Lyszkowice, Poland. The rack-supported building, with a storage capacity of more than 6,500 pallets, is managed by the Easy WMS software program, which ensures full product traceability and efficient, error-free operations.
The FMCG industry demands efficient logistics processes
The rise of new sales channels such as e-commerce and the omnichannel relationship with the target audience have increased the complexity of logistics operations in warehouses that manage FMCGs. Therefore, more and more companies are investing in automatic and digital solutions that optimize and speed up the storage and conveyance of goods.
Implementing technologies such as a WMS maximizes control over logistics processes, eliminating the risk of error and ensuring that delivery times are met. Want to find out what benefits you can obtain with Mecalux's vast array of intralogistics solutions? Don't hesitate to contact us. One of our expert consultants will advise you on the best solution for your company.