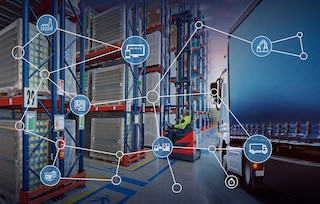 Integrated logistics and supply chain coordination
13 Apr 2021
Integrated logistics is an essential strategy for ensuring flexible supply chains. Everything is interconnected — resources, goods, information, operators, and departments — with a very clear objective: to deliver orders to customers in the shortest time possible.
Let's examine the goals of integrated logistics, the advantages it brings to companies, and the digital tools that help to integrate information flows.
What's integrated logistics?
Integrated logistics is defined as a supply-chain organisation and business model in which departments, processes, resources, and flows are coordinated to all operate in the same direction.
Logistics is an interdepartmental process, that is, it involves practically all the departments within a company. When they work in sync, operations are much more seamless, and orders, thus, can be dispatched more quickly.
The concept of integrated logistics came about in response to the evolution of the market. Changes in demand and the appearance of competitors have forced companies to look for formulas that optimise their operations, speed up cycles and minimise costs. Coordination between the various departments that make up an organisation makes it possible to have flexible, agile operations that help it to respond quickly and accurately to new trends.
Integrated logistics is especially useful for overcoming the difficulties posed by omnichannel retail: large numbers of orders of various sizes, made up of few items and requiring delivery within 24 hours. Knowing in advance the times of year when more sales will occur makes it easier to organise work shifts and have only the necessary stock on hand.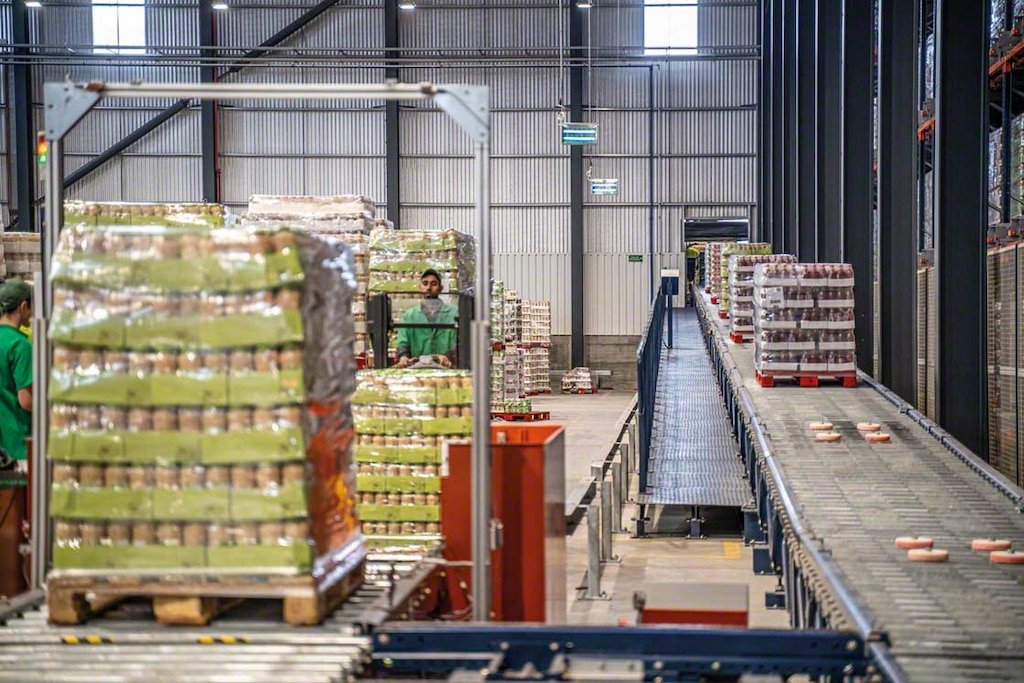 Integrated logistics advantages
Integrated logistics, in which operations, departments, and flows are coordinated, offers the following advantages:
Increased speed. Eliminating obstacles and maximising operations that provide more value when manufacturing the products results in agility. It also lets you address customers' needs — as well as incidents and problems — in less time.
Business competitiveness. With strong, integrated logistics systems, companies are more competitive and, thus, can successfully expand and explore new markets.
Lower costs. Knowing the ins and outs of the supply chain is vital for implementing improvement measures and optimising any kind of process. Greater throughput translates into reduced logistics costs.
Total flexibility. Thanks to integrated logistics, companies can manage larger numbers of SKUs easily and adapt to the ever-changing and unpredictable environment in which they operate.
Efficient inventory management. When the departments share all the information, goods management is foolproof. In this way, firms have only the items they require to provide service.
How to implement integrated logistics
The first step in adopting integrated logistics consists of creating awareness among all the departments in the firm. Employees must know what happens — from the manufacture of a product until it reaches the customer — in order to be able to evaluate resources and internal processes. Following this, you have to analyze external factors (such as the competition), float possible crisis scenarios, and create strategies and alternatives that improve competitiveness.
These are some of the most relevant issues to assess:
Product: the manufacture of each item is analyzed to determine whether resources are being leveraged sufficiently, whether the quality meets customer expectations, and whether any processes can be optimised.
Communication: all departments must communicate with each other to make the right decisions. This point assesses how communication is carried out and whether it is smooth enough.
Warehouse: obviously, installations are important for every company. Organisation of available space, goods, and operations has a positive impact on the supply chain (high product availability, elimination of waste, agility, etc.).
Transportation and deliveries: you have to examine the distribution and delivery of product to customers and time required for this. An efficient distribution network guarantees speedy logistics operations and a better image in the eyes of customers.
Demand: logistics consists of not only shipping orders when customers request them, but also anticipating and being prepared to send the parcels quickly and at the right time.
Integrated logistics solutions
Technology advances have fostered the implementation of integrated logistics in organisations and good communication between departments, optimally connecting the links that make up the supply chain.
Companies use ERP (enterprise resource planning) to organise their various business processes, as ERP systems have a database shared by all departments. Be that as it may, it's advisable to deploy a warehouse management system (WMS) to more effectively control warehouse flows.
WMSs also collect data on procedures and supervise and optimise everything that occurs along the supply chain. This software has to be integrated with the ERP system so that the departments in the firm can access and share information.
Mecalux has created Easy WMS, a WMS that can operate in any type of warehouse. One of its special characteristics is the incorporation of modules to enhance its features and enable companies to integrate their logistics processes. Thus, for example, Supply Chain Analytics Software provides useful data on the main warehouse activities to give businesses more control and apply measures to anticipate any incidents.
This module objectively gauges operational performance by means of KPIs (key performance indicators). With the help of these KPIs, businesses can control their processes and, consequently, understand and improve them.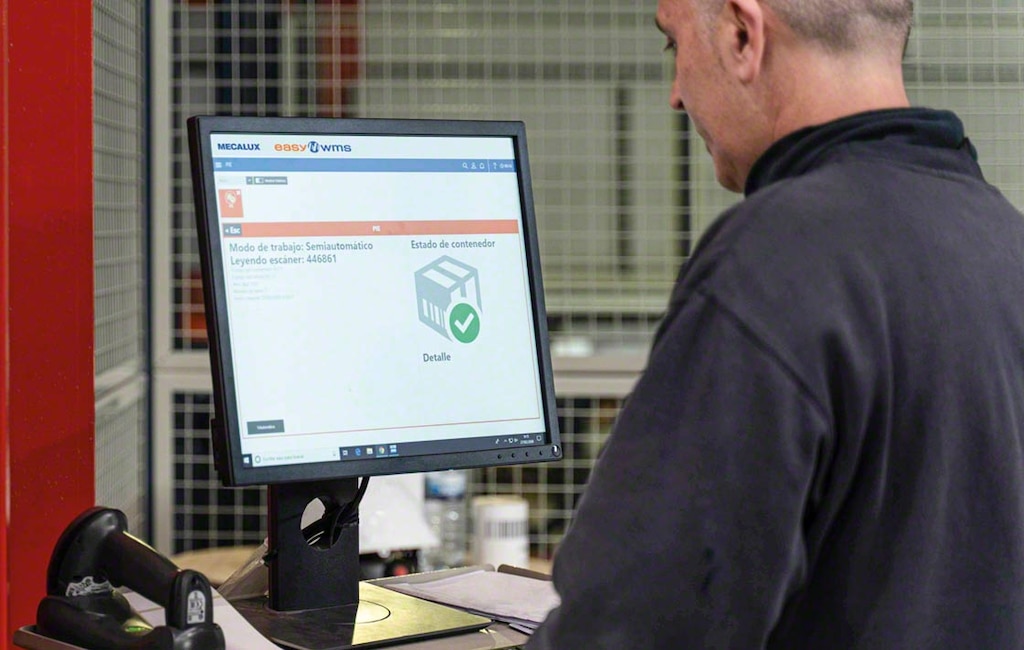 Integrated logistics at the customer's service
Coordinating and optimising a company's processes, resources, and departments allow you to accurately address customer demands and dispatch orders more rapidly.
Organising everything that happens in the supply chain to a T is crucial for dealing with any possible incidents. For example, footwear and sports apparel company Adidas needed to deliver orders more quickly. To do this, we equipped it with storage systems designed to improve product layout. This, in turn, improved the firm's productivity. Proper planning, which takes into account the company's current operations, is the cornerstone of an integrated logistics strategy.
Effective integrated logistics must be based on data and information on the real-time status of operations in order to make the best decisions and carry out improvements. Be sure to contact Mecalux for the best solution for maximising your warehouse profitability. We have extensive experience in helping businesses from an integrated logistics approach.