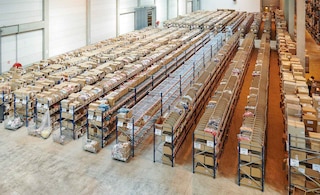 Inventory replenishment: what are the main strategies?
09 Feb 2021
Inventory replenishment refers to the process of restocking warehouse shelves after receiving new goods from production or suppliers. It can also apply to the movement of materials from the storage racks to the picking shelves.
Stock replenishment should be organised taking into account the rest of the tasks carried out in the installation. The objective is to strike a balance between the priorities dictated by service and the restrictions imposed by the warehouse (particularly regarding space).
Main strategies for replenishing stock in the warehouse
The ultimate goal of inventory replenishment consists of preventing a situation in which the operator goes to pick a product and finds an empty shelf. There are three main methods:
1. In-demand stock replenishment
When replenishing in-demand stock, products that make up daily purchase orders are taken and placed on the picking shelves. This inventory replenishment approach is normally used when orders are prepared according to wave picking. In this way, when the restocking phase begins, the SKUs picked are those that will subsequently be packaged and prepared for shipment in the following wave.
Replenishment of in-demand stock is dynamic and continuously adjusted in each wave. This type of restocking is mainly used when:
The picking area doesn't have enough capacity to store products for every SKU.
Demand is highly variable and, thus, difficult to predict.
2. Replenishment based on minimum stock levels set
With this method, stock replenishment is activated every time minimum inventory levels are reached in a picking location. This procedure minimises restocking trips, reserving them for when they're strictly necessary.
This method is recommended when:
Demand for the SKUs is stable or their turnover is low. Since these products aren't frequently moved, they don't have to be resupplied immediately. Therefore, it's possible to dip into a specific amount of safety stock, using that number as an indicator of when to replenish these goods.
There's enough space on the picking shelves.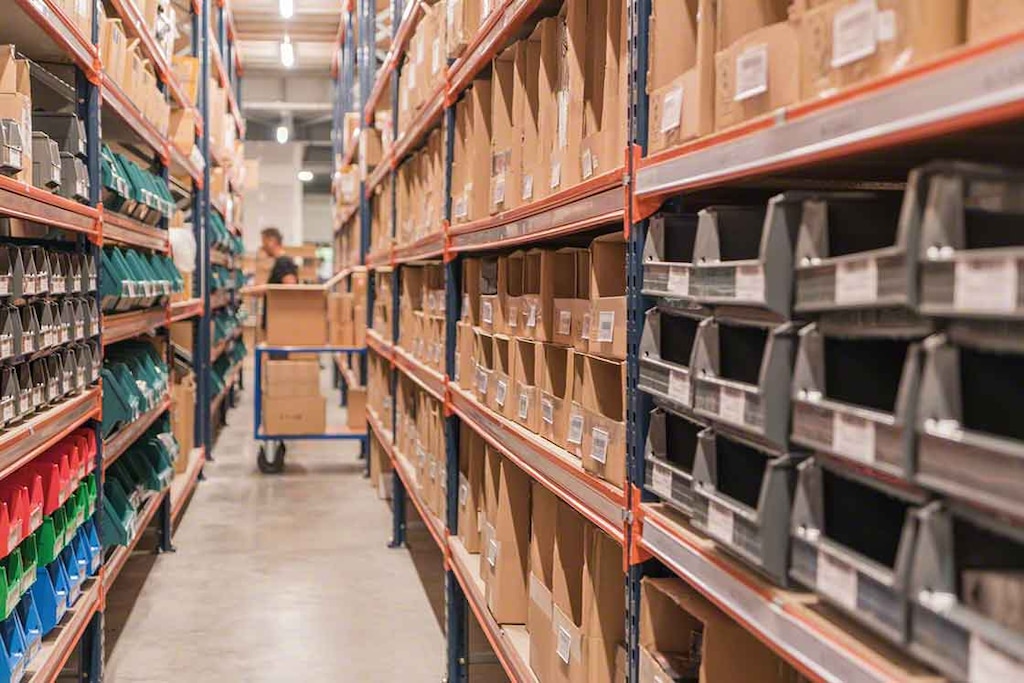 3. Top-off (or lean time) inventory replenishment
Top-off inventory replenishment leverages fluctuations in order preparation activities in the installation to restock the picking shelves. It's an extremely flexible replenishment method that optimises workflows. It can also be employed to supply goods in advance if the warehouse is experiencing a period of low activity and is awaiting a new wave of orders.
The major difference with respect to the previous type mentioned is that, here, goods are replenished continually, without having to wait until a minimum stock threshold is reached. Top-off replenishment is particularly used:
For SKUs with a very high turnover that are picked continuously.
When picking is very intense, in which case top-off replenishment serves to avoid the restocking step prior to goods extraction. In this way, time is maximised by following Lean logistics logic.
Inventory replenishment: organise it with a WMS
When organising inventory replenishment, a warehouse management system is a very helpful tool. Typically, a combination of methods is adopted based on stock turnover and the particular demands of each order.
In this vein, warehouse management systems allow you to design goods replenishment strategies according to logistics parameters. The program itself will distribute the times and tasks for picking and inventory replenishment to optimise both processes in the warehouse, limiting inefficiency as much as possible.
Mecalux's Easy WMS is equipped with powerful stock control and replenishment functionalities. To find out more, don't hesitate to contact us. One of our experts will provide you with a personalised demo with your configuration options.