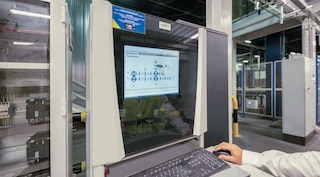 Lay the foundation for your just-in-time warehouse system
25 Nov 2020
A just-in-time system aims to have the necessary quantity of raw materials or products in the right space and at the right time. However, this is easier said than done. Applying this method in a company poses challenges and requires organisational changes in all links in a supply chain.
Logistics is of paramount importance in a just-in-time business model. It is tasked with ensuring smooth, flawless, efficient interactions between suppliers, producers, distribution centres and end customers.
Advantages of the just-in-time system for companies
Producing what is necessary, when it is appropriate and in the quantity that is required has a vital consequence: inventory levels are reduced and, therefore, the associated costs.
It decreases the risk of obsolete inventory, since you carry minimum stock levels.
The flexibility of the just-in-time system gives the company a greater ability to react to unforeseen changes in the market.
Just-in-time method requirements
It requires optimal coordination with suppliers and customers, maintaining a continuous and controlled flow of information.
It also requires the company to adjust its procurement processes and vendor selection criteria. For example, large-scale purchases will no longer be eligible for special prices and, instead, it will be key to prioritise the reliability of suppliers' service offers.
In spite of giving the company more flexibility to adjust stock levels to demand, with the just-in-time methodology, the downside is if demand suddenly increases.
Warehouse features adapted to your just-in-time system
How should a warehouse run under the just-in-time system? What are the implications of applying this business method to storage installations? For a just-in-time adapted warehouse, it is indispensable that:
1. Have an optimal layout that prioritises the agility of your processes
The in-warehouse distribution of the goods must be according to each SKU's stock rotation. To do so, it is essential to select the appropriate storage systems, adjusting them to your needs. For example, a stacker crane for boxes reduces the space required to house small, low rotation products. Meanwhile, it is more convenient to have higher demand products on hand in pick-dedicated shelves.
A well-functioning warehouse layout must also aim to reduce operator rounds. In many cases, automatic systems such as conveyor circuits facilitate the flow of goods within a warehouse, thus saving time and resources.
Similarly, access zones in just-in-time warehouses must be equipped to deal with very quick receipt and dispatch response times for goods, usually in the shape of smaller and more numerous batches. Automatic loading and unloading systems are a good solution to speed up these processes.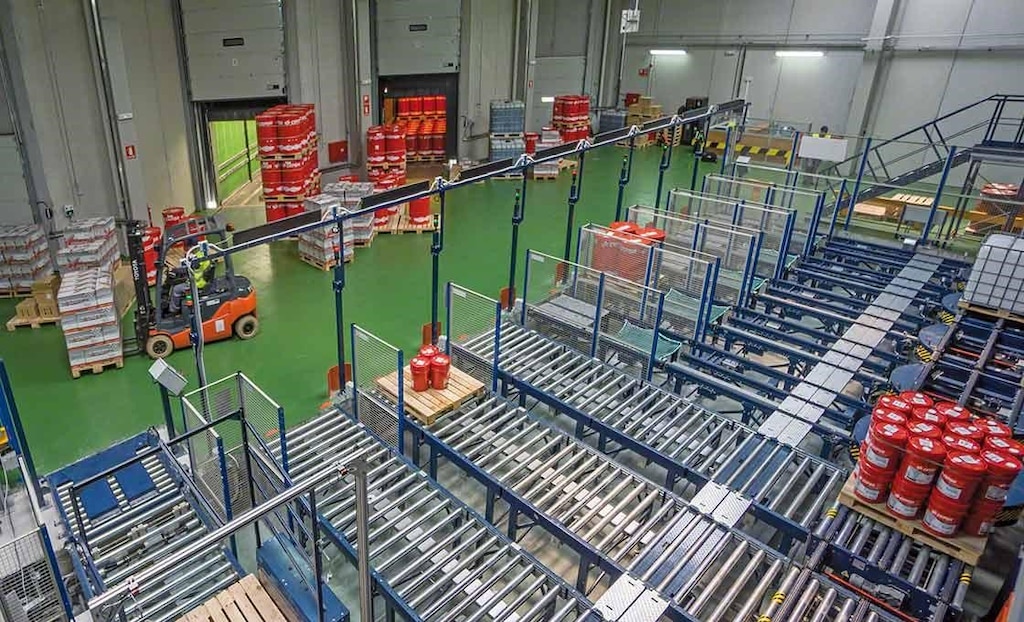 2. Operate with maximum precision and maintain in-depth inventory control
Just-in-time means perfect synchronisation of all components in the supply chain. Warehouse management programs are capable of controlling and managing warehouse operations, eliminating impromptu logistics processes.
A WMS like Easy WMS allows:
The synchronisation of all the elements involved in your warehouse activities, as well as the other participants in the supply chain. For example, Easy WMS not only organises tasks in the warehouse but also facilitates coordination with major transportation agencies with the Multi Carrier Shipping module.
The optimisation of inventory through smart choices with your warehouse slots. In addition, the traceability of goods is always ensured thanks to the WMS.
The elimination of errors, as the system assists in key tasks such as fulfiling orders or receiving and shipping goods. The goal is to pick up the pace and leave nothing to chance.
The digitisation and integration of supply chains within the Logistics 4.0 framework are paving the way for the implementation of just-in-time system rules in a warehouse. In this context, the procurement of a warehouse management system becomes instrumental to achieve the required level of efficiency.