03 Nov 2021
Pick-by-vision or vision picking is an order preparation method in which warehouse operators use augmented reality (AR) glasses — otherwise known as smart glasses — to locate SKUs.
These glasses, which are already on the market and employed in logistics facilities, help operators to improve order processing. According to a study by consulting firm Technavio, this new technology is sparking a great deal of interest in the logistics sector: the AR glasses market is slated to grow by $69 million between 2021 and 2025.
What's pick-by-vision
Pick-by-vision consists of preparing orders with AR glasses that add layers of visual information to the reality perceived through them. Using these devices, the operators not only see the warehouse, but also have access to information such as the SKUs they need to pick, their exact location, and the quantity of items to retrieve.
Depending on the model, these glasses can also incorporate a wearable scanner (worn on the arm or even the finger) to read the barcodes on the products, carts, or workstations. They can also include a voice recognition system for operators to confirm the completion of actions aloud.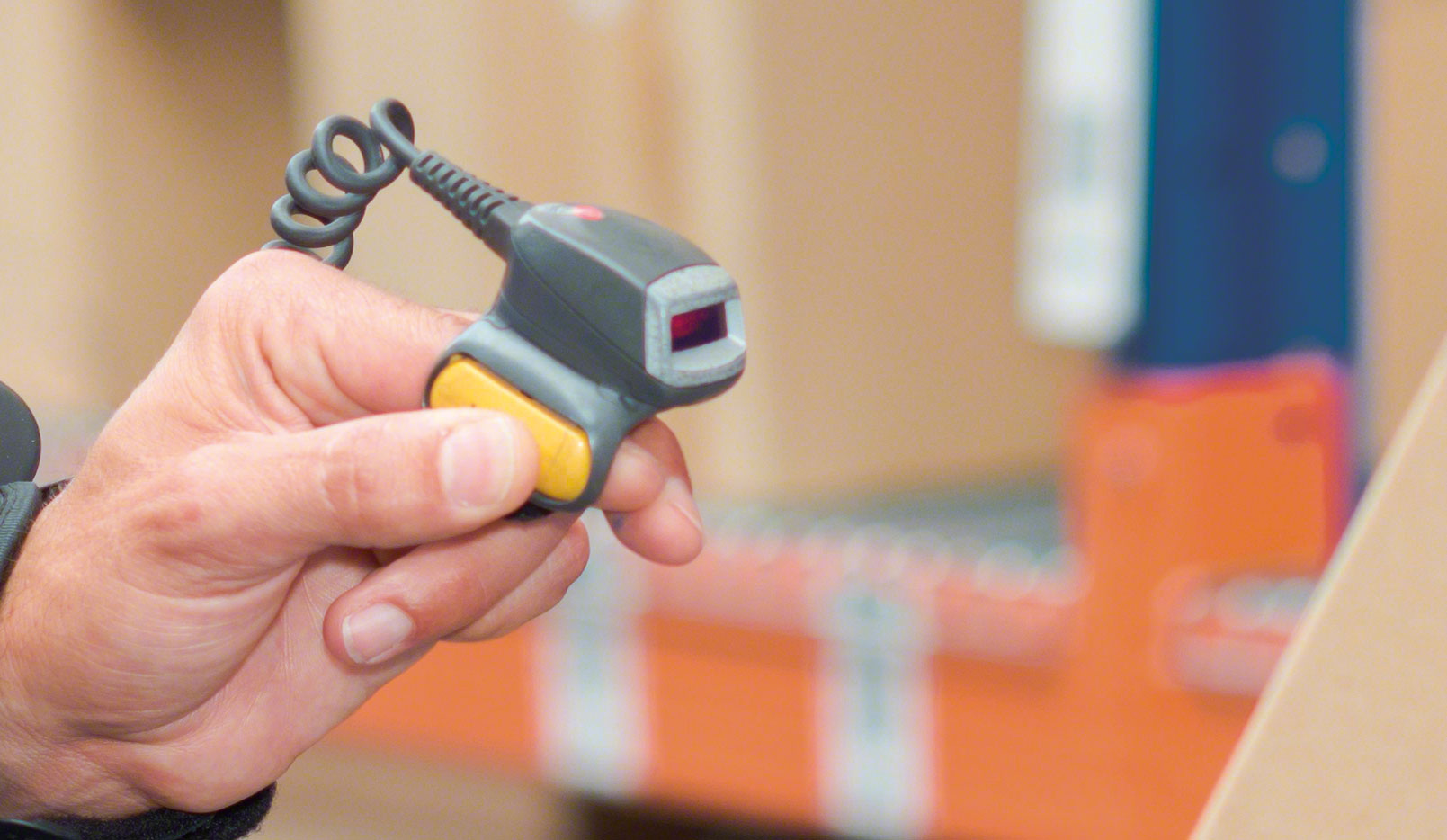 To prepare orders with AR glasses, it's essential to be equipped with a warehouse management system (WMS). This system, which supervises and organises the movement of goods in any logistics facility, must be integrated with the smart glasses software to coordinate and optimise the picking process.
Pick-by-vision pros and cons
Vision picking has huge potential in the logistics sector. However, is this order picking method as great as it seems?
This technology frees up operators' hands: at a glance, workers receive precise instructions on how to prepare orders, without wasting time reading instructions on paper or on an RF scanner. This way, operators can prepare orders more quickly.
As all the information appears in the employees' field of vision, errors also go down. Via the glasses, operators check the items they have to pick to prepare the orders. Simultaneously, they can see whether or not they're pulling the correct products.
Likewise, this system provides the warehouse with greater flexibility. The WMS sends individual instructions to each operator on which orders to prepare to achieve a common objective: to dispatch all orders as quickly as possible.
Nevertheless, as this is an emerging technology, the implementation of pick-by-vision on a large scale has raised a lot of doubts. On the one hand, it can be gruelling for operators to work an eight hour shift with information constantly in their field of vision. On the other hand, this technology is costly, and other methods currently employed in warehouses — e.g., pick-to-light and voice picking — yield good results in order preparation.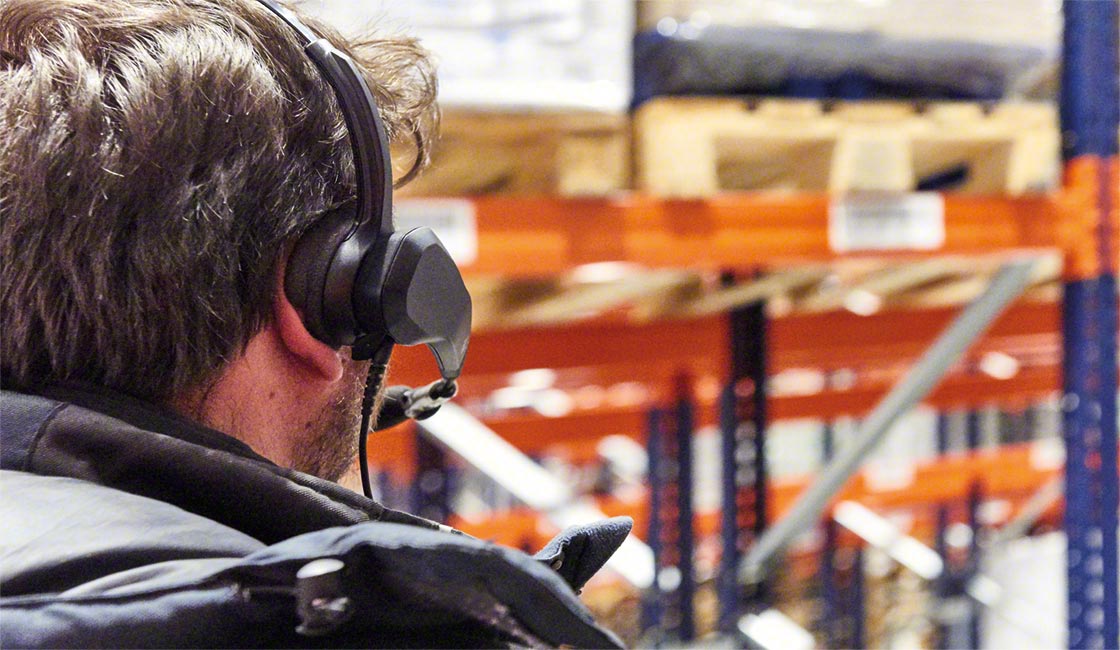 How does pick-by-vision work?
With vision picking, operators walk about the warehouse locating the SKUs indicated by the WMS via their smart glasses.
The operators visualise very precise instructions from the software on the smart glasses display: which aisle and location to go to, which items to find, and how many to pick. The operators can confirm their actions via a scanner, expressing this out loud or by pressing a button on the glasses themselves.
Once the orders are finished, the management software informs the operators of the next steps to follow: package the products, place the corresponding labels on them, and move them to the loading dock.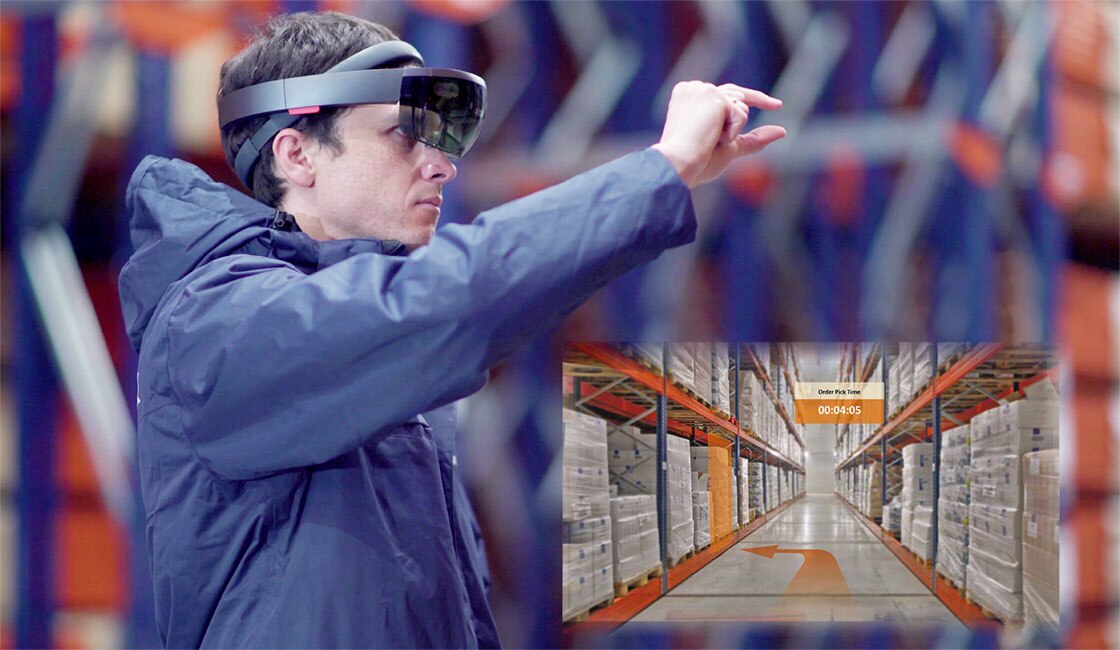 Smart glasses for order picking
Pick-by-vision is creating high expectations in the logistics world. AR glasses could be a decisive tool for speeding up order prep and dispatch. But the manufacturers of these devices are still perfecting this solution, and there's still quite some room for improvement. Right now, there are other devices on the market that are just as suitable for boosting picking tasks.
At Mecalux, we're warehouse design experts. We have the solutions you need to cope with large-scale order picking: from the Easy WMS warehouse management system to miniload systems for boxes that facilitate the goods-to-person order prep method. If you're looking to optimise order picking in your logistics facility, don't hesitate to get in touch. One of our experts will advise you on the best solution for your warehouse.