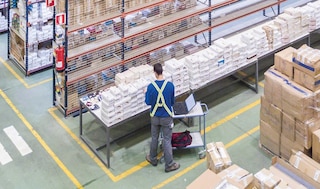 Talent 4.0: key skills for logistics
24 Dec 2020
Digital transformation has made its way into every corner of our lives and, of course, into the world of logistics. Emerging technologies in production processes and the computerisation of tasks call for, firstly, adaptation by staff; and, secondly, onboarding of new professionals trained and equipped to face the hurdles that lie ahead in this field. We are, of course, talking about Talent 4.0, a concept that arose in parallel with the so-called Industry 4.0 or Fourth Industrial Revolution.
New logistics challenges: why bother with Talent 4.0?
New technologies have opened up a whole world of possibilities in terms of organising production, storage and distribution processes... but they have also created a fair number of unique challenges for management professionals. Some of these include:
Analysis of the data collected by multiple systems for their interpretation and conversion into useful information to be used in decision making. This task requires cross-referencing records from different sources, like: ERP data, warehouse management system (WMS) or fleet management software.
The implementation of the WMS itself, where the entire company must get involved and which needs to develop a project in sync with the supplier.
Robotisation and automation to enhance intralogistics processes and increase warehouse productivity.
The fulfilment last mile objectives, particularly tricky in the e-commerce era because of difficulties in reaching customers, adapting to their schedules and city traffic restrictions.
All of these activities require specialised training and people skills, such as adaptability, analytical thinking or teamwork, distinguishing features of logistics Talent 4.0 candidates.
Profile of the most qualified Talent 4.0 in logistics
The European Parliament's Digitalisation for productivity and growth study suggests that, by 2020, there will be 875,000 hard-to-fill ICT jobs within the EU. Examples professional profiles that are hard to fill include traffic manager, logistics engineer or operations manager.
Given the nature of the challenges facing the logistics sector, identifying, attracting and retaining Talent 4.0 will be crucial in this landscape. But how do you know when the perfect logistics professional is right in front of you, one ready to take on this new, changing paradigm? Check if they meet these requirements:
University education, preferably in some branch of engineering.
Proficiency in languages.
Highly knowledgeable about processes and automation software.
Leadership qualities, proactive and a problem solver.
An analytical mind.
Ability to organise, plan and manage teams.
Interpersonal skills.
Talent 4.0 is also required in blue collar positions
Talent 4.0 is not only a must in executive or mid-management positions. To be competitive, less qualified operators must also be provided with the know-how and tools they need to make the transition from purely manual workflows to a new supply chain where automation and digitisation are predominant.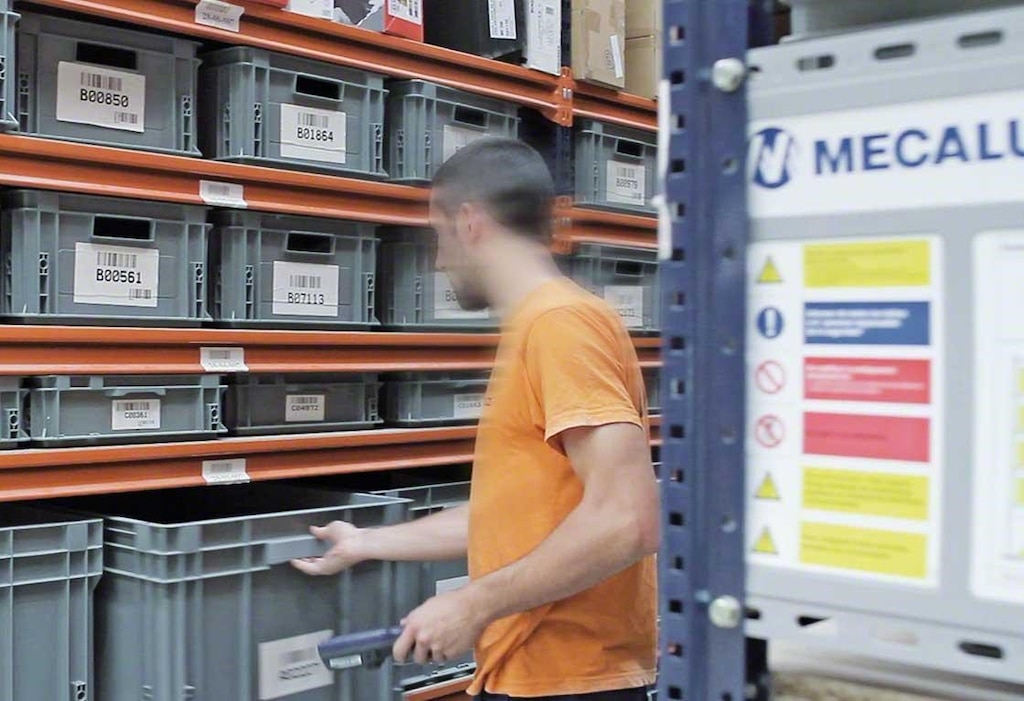 These employees must become user-level proficient in warehouse IT and involved in the Logistics 4.0 onboarding or immersion projects led by management.
When such initiatives, like the roll out process of a WMS, are underway, it's normal to encounter some resistance to change. Turning this situation and your staff into Talent 4.0 is a wise move:
Involve workers in drawing up the restructuring plan, giving each a role suited to their abilities.
Provide them with free refresher sessions that will turn them into full-fledged, versatile professionals.
Provide them with practical, personalised training about the job.
The key then lies in raising the bar for the current workforce and, at the same time, recruiting new professionals who provide the technological depth and skills of Industry 4.0 natives. With this work force and the automation solutions by Mecalux, your company warehouse will enter the market equipped with the best weapons to achieve efficient logistics.