Postres Reina: automation sweetens the supply chain
04/08/2021
Postres Reina has begun construction on a new 7,200 m2 logistics centre in Caravaca de la Cruz (Murcia province, Spain), where it will concentrate all its logistics activities. Mecalux will equip it with fully automated storage and retrieval system (AS/RS) for pallets. The AS/RS will operate at a controlled temperature and provide — in the first phase — storage capacity for 7,800 pallets.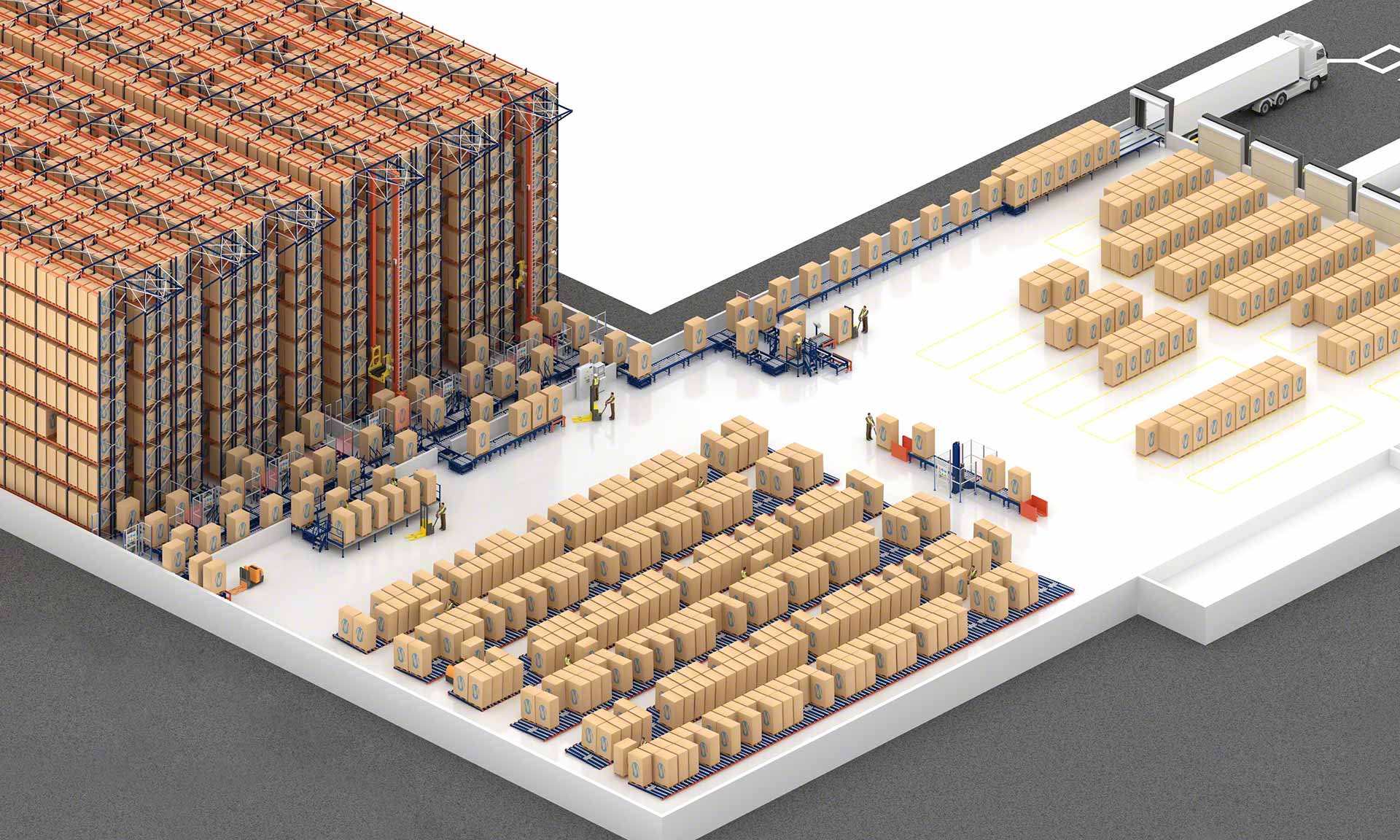 The automated solution will consist of six aisles measuring 18 m long with double-deep racking on each side. In each aisle, a stacker crane will insert and remove pallets into and from their locations as per instructions from Mecalux's Easy WMS warehouse management system. Additionally, one of the docks will be outfitted with an automatic lorry loading and unloading system, enabling fully automated dock-to-stock operations.
A vast area dedicated to order picking will be set up at the front of the AS/RS. On the one hand, it will feature two pick stations, where orders will be prepared according to the product-to-person principle. On the other hand, Mecalux will instal 160 live channels (with two pallets of the same SKU) so that operators can pick the boxes that make up the orders directly from the pallets. Automated guided vehicles (AGVs) are charged with replenishing the live channels with goods at all times to prevent disruptions to processes.
Postres Reina has automated all warehouse operations to streamline storage and picking tasks, as well as facilitate the work of the employees in the dispatch area. With this solution, the firm will better leverage the space built, maximise productivity, maintain a perpetual inventory and control product traceability.
Our main objective is to centralise and coordinate all the group's logistics activity. We'll do this by improving each of our storage processes and implementing a WMS to manage picking tasks, speed up order dispatch and optimise operator routes to improve productivity. The purpose of all of this is to guarantee our customers the best service.
Sweet recipes in thousands of homes
Postres Reina is a leading manufacturer of yoghurt and desserts. The company's priority is to offer a wide variety of high-quality products by selecting the best raw materials, employing artisanal techniques and recipes, and subjecting its confections to exhaustive health control measures.