TB Group: control and accuracy for an international logistics company
16/02/2022
Personal protective equipment (PPE) manufacturer and distributor TB Group will equip its warehouse in Burgos, Spain, with Easy WMS warehouse management software in addition to the Multi Carrier Shipping Software and Supply Chain Analytics Software modules. With a digital supply chain, the company will better leverage its warehouse resources to provide its customers with faster service without mistakes.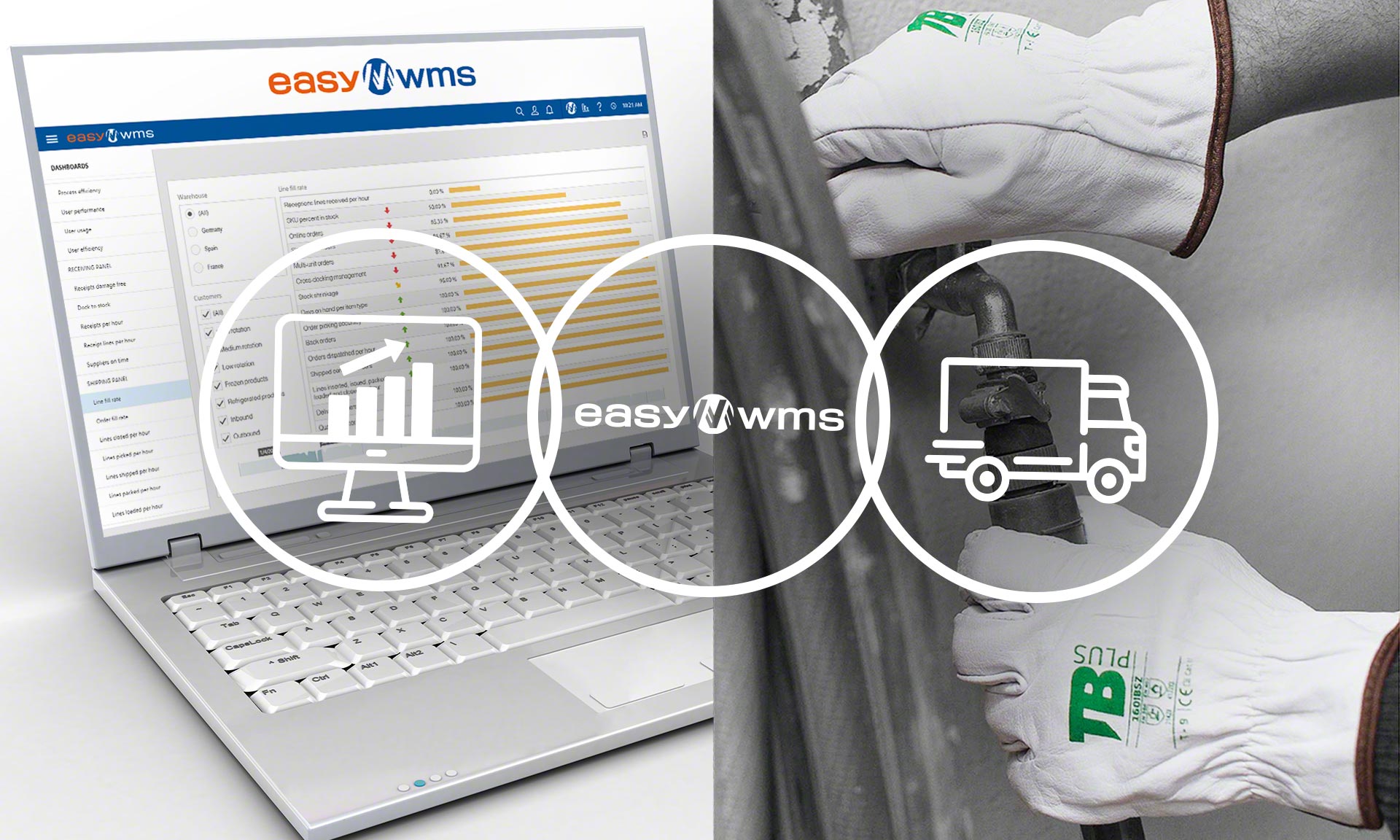 TB Group has a large international presence, marketing its products in more than 30 countries. To serve its customers without delay, its supply chain needs to be as seamless as possible and error-free. Therefore, the business will implement the Supply Chain Analytics Software module to accurately control everything happening in its warehouse. This solution will analyse all movements made so that the company can make decisions for improvement.
Likewise, it will install the Multi Carrier Shipping Software module, a technology solution that efficiently manages the order packaging and dispatch processes. This software will send instructions on how to package and label each product. It will also communicate automatically with the transport agencies that distribute the goods.
With the installation of Easy WMS, we're looking to ensure the continuous improvement of our storage processes and better integration of our transport partners. We also want to have all stock information at hand in real time to make optimal decisions. Easy WMS will allow us to provide our teams with the most appropriate tools and, thus, to achieve comprehensive logistics management.
PPE solutions
Founded in 1973, TB Group began manufacturing work gloves. Over time, it specialised in other protective equipment, such as safety footwear. The company develops PPE solutions that protect users against a wide range of hazards. Its use of high-performance materials enables it to develop products with higher effectiveness, strength and durability.