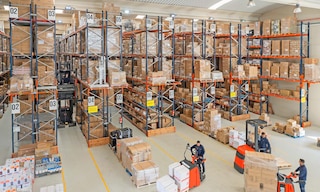 2021 supply chain crisis: global shortages and how to overcome them
11 Nov 2021
Recovery of the world economy finds itself up against a new obstacle in 2021: the global supply chain crisis. Market changes arising from the pandemic have made it necessary for many companies to take a hard look at their logistics processes to cope with this new reality.
In this post, we analyze some of the causes of the supply chain crisis and put forward some proposals to mitigate its effects.
2021 global supply chain shortages explained
Chip shortages, collapsed ports, rising raw material prices, and lack of carriers are some of the most noticeable effects of the supply chain disruption. This situation has spread worldwide as a result of globalization.
According to Accenture, 94% of Fortune 1000 companies (the largest in the US) have suffered disruptions in their supply chains rooted in the coronavirus pandemic.
Causes of the global supply chain crisis
The 2021 supply chain crisis wasn't triggered by a single cause but by a combination of circumstances that hinder the smooth flow of deliveries of goods to customers.
Uneven recovery
Paradoxically, one of the main reasons for this crisis is the pickup in consumption. According to S&P Global Ratings, this growth was caused by two factors, in particular: the strong upturn in the demand for products and services that were inaccessible during the pandemic restrictions, as well as the savings accumulated in US households. The personal saving rate, at 9.6% in July, is well over its precrisis historical average back to 1980 of 7.3%, according to the firm. August total retail sales also were up 0.7% from the previous month. In addition, private consumption in the US is expected to rise further at the end of the year. Consulting company McKinsey contends that consumer spending during the fourth quarter of 2021 will increase by 7% compared to 2020, led primarily by both high-income and young consumers.
The gradual recovery of consumer trust is producing a rebound effect: greater demand for products and services, especially in those sectors hardest hit by the pandemic, e.g., the hospitality and entertainment industries.
Shortage in shipping containers
Companies that depend on international trade are facing a shortage in shipping containers for the transportation of raw materials and finished products, resulting in a rise in freight costs. A study by consulting business Drewry indicates that in 2020, container prices reached their highest level since 2011. In 2021, it is expected that 5.2 million containers will be manufactured, accounting for a 67% increase over the previous year.
Lack of carriers
The COVID-19 pandemic has also exacerbated the problem of truck driver shortages. The American Trucking Associations estimates that in 2021, the truck driver shortage will hit a historic high of just over 80,000 drivers. The US also is facing a labor shortage in 2021. The number of job openings increased to 11 million on the last business day of October, the US Bureau of Labor Statistics reported recently.
Rising raw material prices
The crisis over raw materials such as rubber, plastics, and wood is affecting companies in various sectors. The rapid recovery in demand on a global level has led to an increase in the cost of raw materials as well as supply issues affecting companies that rely on imports of these materials in their production processes.
Semiconductor shortage
The global chip shortage, which limits production processes, has also contributed towards the supply chain crisis. "Users of these technologies are going up exponentially. The shortage of chips is a problem because it takes years to build a chip manufacturing plant, and it's a risky process," says Yossi Sheffi, Director of the MIT Centre for Transportation and Logistics.
The impact of the chips crisis will have short-term effects on sectors such as the automotive industry. A report from consulting company AlixPartners projects that in 2021, car manufacturers stand to lose $210 billion in revenues globally because of chip shortages.
Dependence on China
On top of the aforementioned factors is the excessive dependence of the global economy on China. The world's second largest economy is undergoing a process of contraction. Data published by the National Bureau of Statistics of China indicate that between July and September 2021, the Asian giant grew by 4.9%, a far cry from the 7.9% recorded in the second quarter of the year. This datum could impact the global supply chain, specifically for companies whose goods are supplied by China and that are already experiencing the consequences of the crisis.
Storage space
The 2021 supply chain crisis has also highlighted the need to prioritize storage space to accommodate all the goods requested by customers. Businesses that have seen an upswing in demand have been forced to expand their storage capacity.
Despite this being good news for growing companies, this situation presents new challenges. For example, real estate firm CBRE estimates that e-commerce penetration will reach 26% of total retail sales by 2025. This figure calls for more than 7,413 additional acres of storage space to absorb the increase in demand.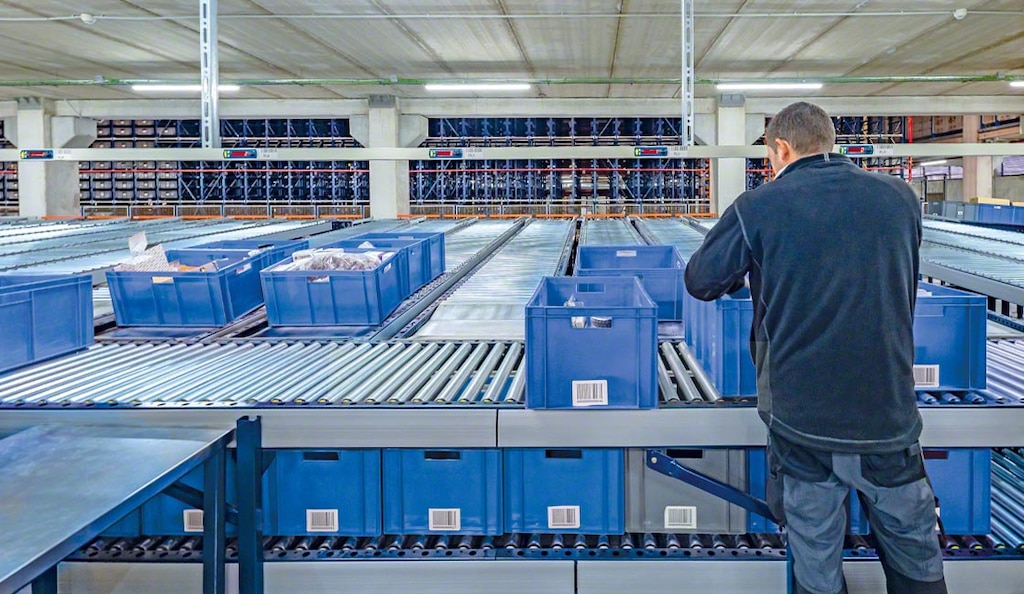 Solutions for supply chain resilience in the face of new disruptions
As a result of the recovery in consumption, businesses that have experienced growing demand are investing in intralogistics solutions that optimize storage space in their logistics centres. The lack of space could be overcome by installing compact storage systems, such as drive-in drive-thru pallet racks, live pallet racks, push-back racking, or the Pallet Shuttle system. Automated storage systems stand out in this category: in addition to making the most of the warehouse surface area, they speed up storage tasks.
COVID-19 has accelerated the implementation of new technologies in the supply chain, and one area that has seen the most growth is warehouse automation. In his book The New (Ab)Normal, MIT Professor Yossi Sheffi says that in 2022, the worldwide market for warehouse and logistics robots will quadruple.
On the other hand, this supply chain disruption has underlined the need for companies to be prepared to deal with all kinds of situations. Being able to anticipate future events is key for avoiding or mitigating the effects of market changes. In this scenario, technologies such as warehouse management software become an ally in foreseeing problems and adapting logistics operations.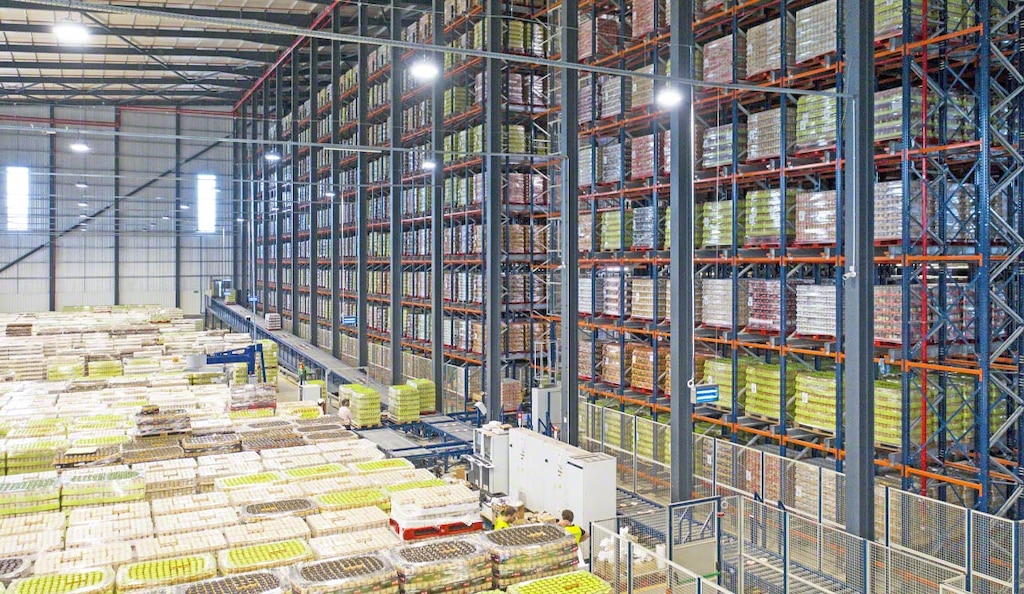 Technology for the global supply chain
Businesses are making major efforts to soften the blow of supply chain disruption, enhancing their logistics processes and relying on technology and digitization.
At Mecalux, we've carried out multiple projects designed to improve the supply chains of companies in all sectors, from the installation of compact storage systems to house more goods to the deployment of Easy WMS warehouse management software to control the traceability of products. Be sure to get in touch. We'll help you to achieve logistics operations that are flexible and resilient to market changes.