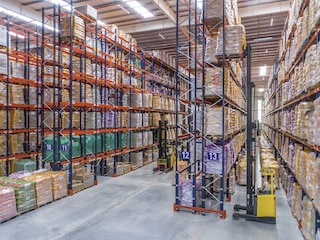 3PL: advantages to outsourcing logistics
03 May 2022
Nowadays, many companies don't have enough resources to be able to store and distribute all their goods. In this situation, it's a good idea to outsource your logistics services and rely on a 3PL provider.
According to the 23rd Annual Third-Party Logistics Study, drawn up by renowned organizations such as Infosys Consulting, Penn State University, Penske Logistics, and Korn Ferry, 89% of firms that use 3PL providers affirm that this has helped them to improve their service and, thus, satisfy their end-customers.
In this post, we'll analyze the ins and outs of 3PL providers, the pros and cons to working with them, and the importance of having an efficient warehouse management system.
What's 3PL?
3PL (third-party logistics) refers to services that a business subcontracts to a supplier, comprising its logistics operations as well as storage, order prep, and/or transportation tasks.
Hence, the 3PL provider becomes responsible for managing the company's products and ensuring that they arrive at their final destination, acting as a go-between for the firm and its customers.
1PL, 2PL, 3PL, 4PL, and 5PL defined
Logistics providers are classified according to the logistics activities they carry out for a company. Depending on which services they offer, they are denoted by a number from 1 to 5 and PL (party logistics):
1PL (first-party logistics): in this model, transportation is outsourced to agencies in charge of the fleets and drivers needed to move the merchandise. The companies maintain control over their own warehouses.
2PL (second-party logistics): in addition to transportation, these logistics providers take care of storage tasks. However, management is still in the hands of the contracting company, which arranges the fleet and material flows.
3PL (third-party logistics): these operators are tasked with transportation and storage as well as the management and organization of both activities.
4PL (fourth-party logistics): these providers act as the consultants and auditors of 3PLs, with the aim of validating, optimizing, and improving operations. They don't have a logistics infrastructure; they only advise companies.
5PL (fifth-party logistics): 5PLs fully integrate all the services offered by 3PLs and 4PLs, thanks to their size and expertise.
What kind of logistics provider do I need? The answer hinges on your capacity to sustainably internalize your logistics operations. For instance, a small firm would more likely require a 5PL provider, while a large enterprise would opt for a 1PL, as it has enough resources to manage its own warehouses.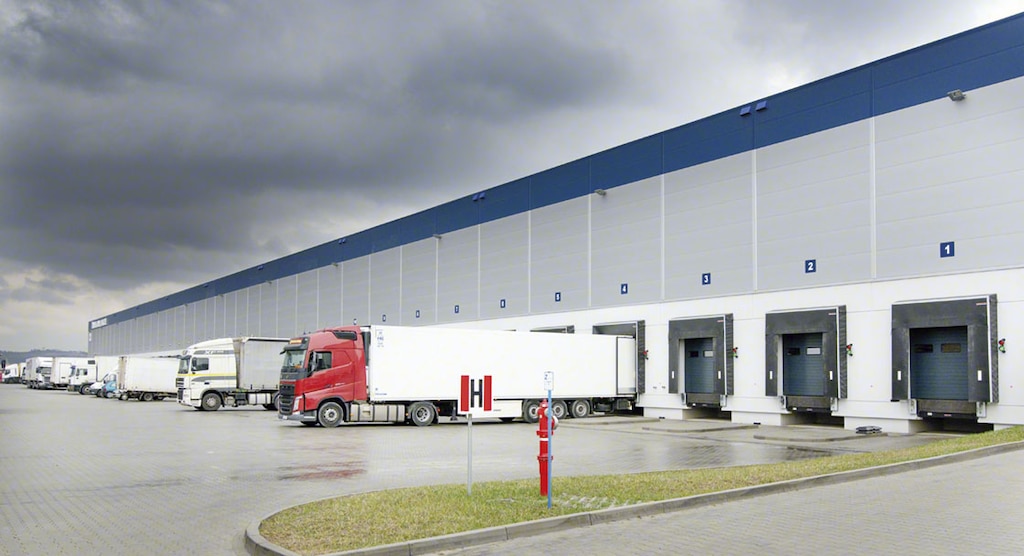 Differences between 3PLs and 4PLs
The main difference between 3PL and 4PL providers lies in their physical resources. Third-party logistics providers have a transportation fleet and storage space, while 4PLs serve solely as managers and supervisors of logistics activities. In other words, 3PLs provide the material assets and 4PLs, the experience and knowledge to optimize the supply chain. To do this, 4PLs work with a network of 3PL providers, assigning them tasks based on the needs of the customer and profile of each provider.
Pros and cons to working with 3PLs
On the one hand, it's clear that effective logistics management requires time and effort; that's why some companies prefer to focus their energy elsewhere. On the other hand, working with a 3PL provider means not having to bear floorspace, structure, or staff costs. In the short term, this is economically advantageous.
3PLs normally have a network of storage centers, so these providers allow you to bring the goods closer to end customers, facilitating quicker deliveries.
Last, but not least, outsourcing your logistics services will let you offer more competitive shipping fees. In working with various customers and managing high volumes of goods, 3PL companies have very economic delivery rates.
In contrast, 3PLs can also have some drawbacks in terms of the little control that companies have over their logistics tasks.
This could lead to an over-dependence on the logistics provider contracted. Consequently, you might miss out on opportunities for improving service and/or cutting costs. On top of this, in the long term, and when there's high activity, working with a 3PL might turn out to be more expensive than running your logistics services in-house.
Choosing a 3PL
These are the main aspects to take into account when selecting your logistics provider:
Cost: logistics providers' fees are subject to the type of goods, form of shipment (urgent or not), and destination.
Scalability: you have to assess the logistics provider's ability to adapt to your logistics needs. Efficient responsiveness to increased activity is key to sustainable business growth.
Technology: it's advisable to count on logistics providers that use technology and automation to carry out their processes, including storage as well as order prep and dispatch.
Reputation: your 3PL provider's references should be glowing. It's essential that it demonstrate solid financial stability and provide optimal service.
Choosing the right 3PL provider will be a determining factor in the future of your business. For this reason, it's vital to weigh all the variables and not only go by the most economic proposal.
I'm a 3PL provider: how do I organize my warehouse?
A logistics provider's installation must be, first and foremost, extremely versatile. While it's true that many logistics providers equip their premises based on the needs of a specific customer, generally speaking, their warehouses usually manage the SKUs of multiple customers.
This means that they need to be able to respond to a number of business strategies whereby each organization stipulates the type of product turnover in line with its own priorities. In this vein, the most suitable solution for a wide range of SKUs and high turnover consists of pallet racks, as they provide direct access to all the goods.
Meanwhile, more and more 3PL providers are implementing automated storage systems. Apart from high throughput, these solutions ensure increased safety and control in all operations. For example, logistics provider Luís Simões has equipped its 16.3-acre logistics center near Madrid with pallet racks and the automated Pallet Shuttle system with transfer cars from Mecalux. The integration of Easy WMS tells operators what goods they need at every turn and directs the products to be automatically extracted from the racks.
Another prime example is multinational HAVI, a 3PL provider that works for McDonald's. We supplied all the storage systems in its facility in Portugal: two automated warehouses, pallet racks, drive-in drive-thru racks, and racking used with the Pallet Shuttle. In addition, we divided the installation into three areas according to temperature (ambient, refrigerated, and frozen) to manage the goods as per their characteristics.
Importance of a WMS in the 3PL model
For 3PL providers, management of the goods is equally if not more crucial than their storage and subsequent distribution. Management of a 3PL doesn't only call for the features associated with a WMS (such as traceability, stock management, and slotting assignment); it also entails tight control of the logistics operations of all its customers, knowing which process each of them requires and when.
Likewise, 3PLs need to be able to work for many customers in one or various warehouses, efficiently managing a broad range of SKUs and coordinating dispatches via the different transportation agencies integrated in the software.
A WMS — particularly Easy WMS from Mecalux — provides logistics providers with all these capabilities, which are indispensable for the success of any 3PL. One case in point is 3PL provider Casintra, which manages and supervises all processes in its five warehouses in Spain by means of Easy WMS. This way, Casintra's customers can connect to the WMS via the internet to know the status of its inventory at any time.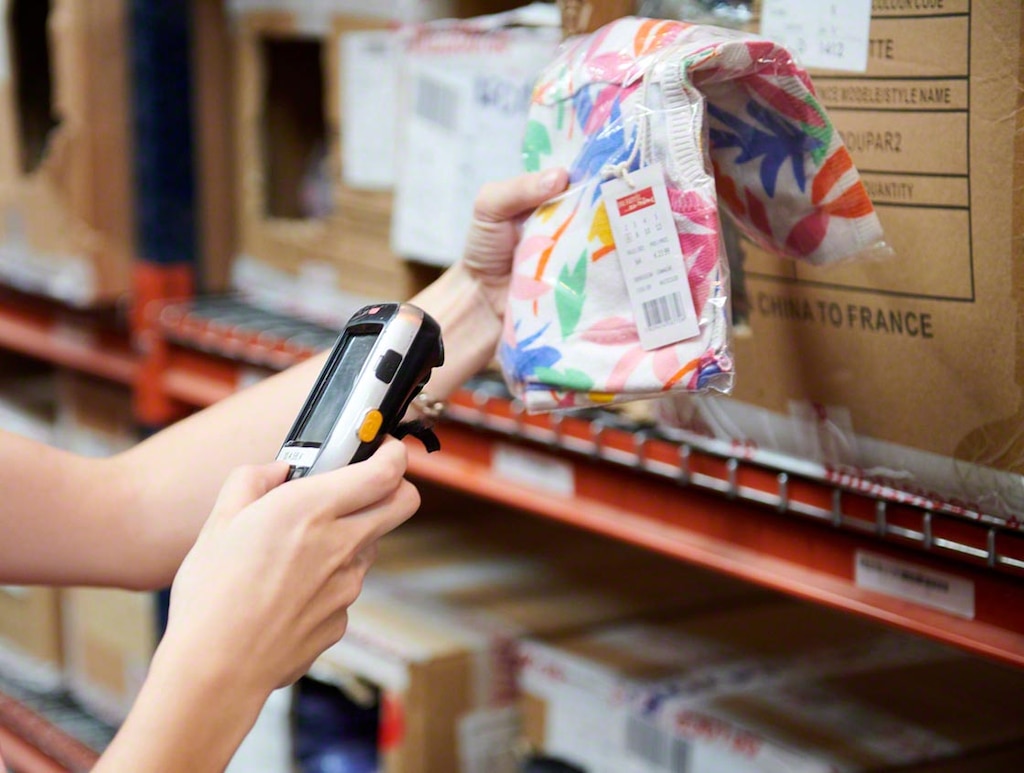 3PLs: reliable partners
Specialists in offering services tailored to the needs of the companies that hire them, 3PL providers will help you to speed up your logistics operations while you dedicate your time and efforts to bolstering other departments.
Mecalux has decades of experience installing storage systems in the warehouses of a host of logistics providers of all kinds, from local suppliers to international benchmarks in the sector. If you're a logistics provider and you need help choosing the best storage solution for your particular needs, be sure to contact us. An expert will offer you a personalized, competitive solution.