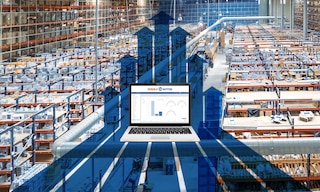 Advantages and disadvantages of a WMS
30 May 2023
A warehouse management system (WMS) is a logistics software program that directs and coordinates all operations taking place in a facility. These run the gamut from goods receipt to order picking and shipment to end customers. Logistics practices such as same-day delivery and omnichannel are commonplace nowadays. They've boosted the use of specialised programs in the warehouse to minimise the risk of error and increase operational throughput. Although a WMS brings numerous advantages to any type of logistics facility, could it have disadvantages? Let's find out.
How does WMS software work?
A WMS is a digital tool that drives productivity in warehousing. Among its various functions, it organises, controls and optimises goods inflows and outflows, the distribution of raw materials in the facility and the management of operator tasks. In automated warehouses, a WMS also controls the automatic handling equipment to ensure efficient operations.
Implementing logistics software eliminates the margin of error that comes with managing paper documents. The program automates the recording of product information (e.g., batch number) and other attributes such as order weight and size. The software also automatically generates the labels required to identify goods by means of the technology implemented in the warehouse (QR code, barcode or radiofrequency).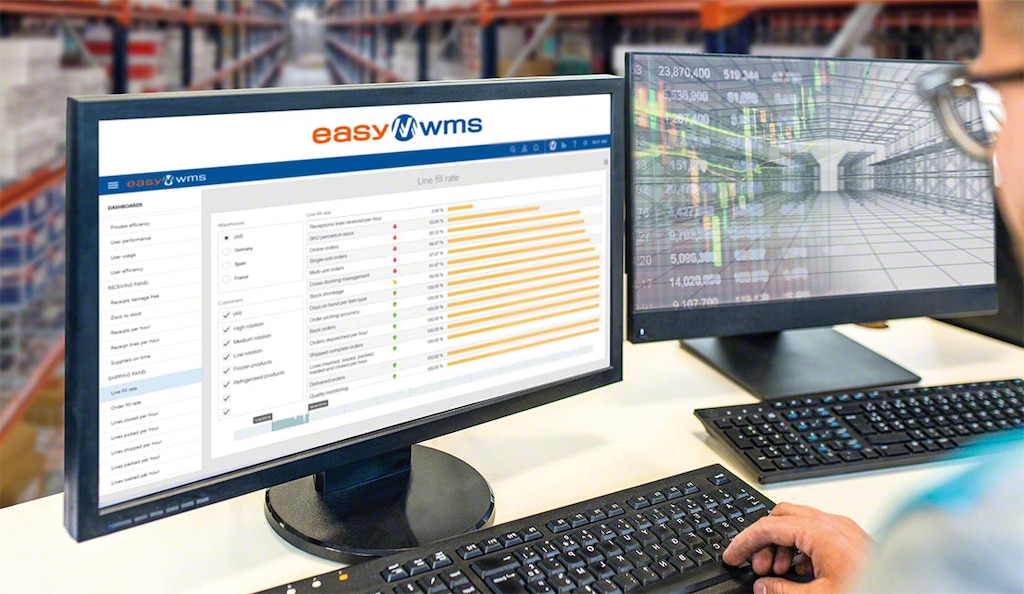 4 advantages of implementing a WMS
These are the four main advantages of digitalising management of your logistics facility with a WMS.
1. Real-time stock control
A WMS enables tight control of inventory levels in the warehouse. The program records inbound and outbound products in addition to their distribution among the storage locations. This way, your logistics manager knows the available quantities of each SKU at any given time.
By replacing paper-based document management with digital process organisation, the warehouse manager has full real-time visibility of stock as well as access to historical records. The software reduces your company's exposure to risks such as overstock (and thus cost overruns) and stockouts, which would make it impossible to provide service.
2. Organisation of operations
The WMS coordinates warehouse processes to get the most out of your business's logistics operations. For example, the software manages slotting, automatically distributing materials in the storage locations based on rules and criteria set in advance by your logistics manager. Slotting facilitates stock control and improves the performance of processes such as storage and order picking.
Apart from coordinating the movement of goods in your facility, the program plans the work of the operators. The application considerably ramps up operational productivity by establishing more efficient pick paths, thereby limiting travel. The WMS is also connected to the assistance devices used in order picking, such as RF scanners, voice picking and pick-to-light systems, which guide operators in carrying out their tasks.
3. Automation of logistics processes
In automated warehouses, WMS software manages the movement of the robotic equipment (e.g., stacker cranes and conveyors) to boost throughput and avoid errors.
Automated facilities must rely on an advanced WMS capable of interfacing with other applications such as the warehouse control system (WCS software). The WCS executes the movements of the automatic handling equipment in coordination with the WMS, the higher-level software that acts as the mastermind of the facility, orchestrating all processes. Following orders from the WMS, the WCS speeds up product movements and, consequently, operations such as picking and replenishment.
4. Integration with other supply chain systems
Implementing a WMS allows your warehouse to share information flows with production centres and other logistics facilities. The WMS integrates with other computer programs — such as enterprise resources planning (ERP) or manufacturing execution systems (MES) — to coordinate logistics operations with other departments, e.g., production, sales and purchasing.
Digitalisation enables the exchange of information between all links in the supply chain. This fosters not only service quality but also product traceability. An integrated supply chain is one in which suppliers, manufacturers, logistics providers and distributors share information for the benefit of end-customer service. In other words, the various supply chain stakeholders work together to execute the production and order distribution processes as efficiently as possible.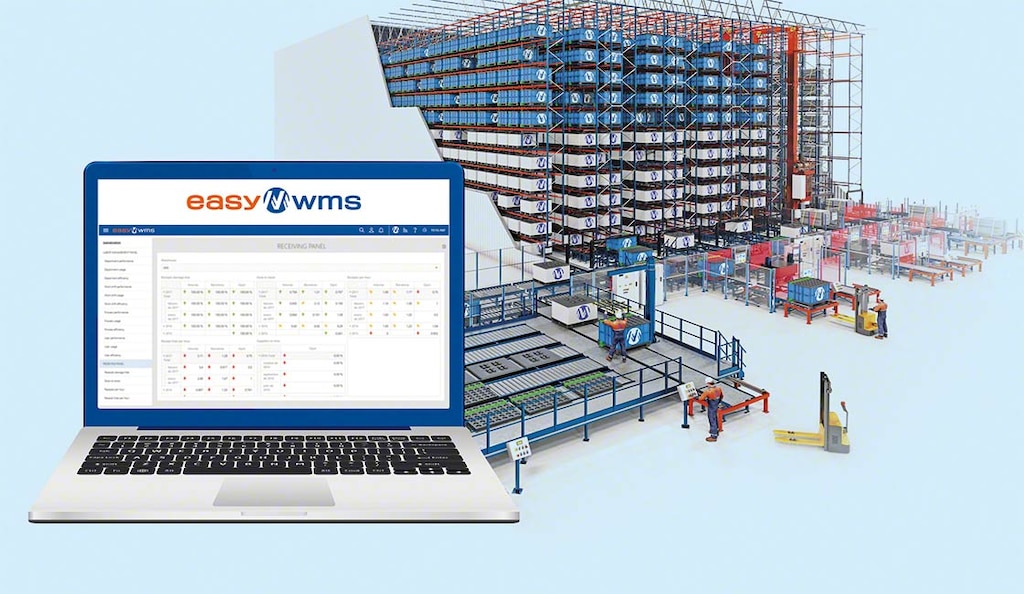 Disadvantages of a WMS: are there any?
Warehouse management software is an extremely valuable tool in all kinds of facilities. Nevertheless, a WMS is a parameterizable solution that can be tailored to your company's requirements. Specifically, it can be adapted to your product range, the difficulty of your operations and the complexity of your supply chain. When introducing a digital solution in your warehouse, you'll need the advice of a trusted logistics partner, which will play a decisive role in the configuration and deployment of the software.
During the implementation phase, your company's logistics manager will work side by side with the provider to design a solution that maximises your facility's productivity. The experience and expertise of your logistics partner will be crucial for designing a versatile and flexible software program that eliminates the risk of error from your logistics operations.
A WMS for efficient logistics operations
WMS software is the ideal digital solution for productive logistics processes. The Mecalux Group has designed Easy WMS, a versatile, flexible and scalable software program that raises throughput in both manually run and automated facilities. Mecalux has been included in the worldwide Gartner Magic Quadrant for Warehouse Management Systems report for its Easy WMS warehouse management software.
With more than 360 engineers specialised in software development, Easy WMS has been deployed in over 1,000 facilities in 36 countries. Interested in knowing how Easy WMS can minimise the risk of error in your operations? Don't hesitate to contact us. One of our expert consultants will advise you on the best digital solution for your warehouse.