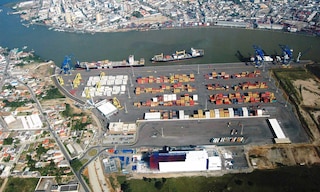 Bonded warehouse: your ally for import/export management
27 Aug 2021
A bonded warehouse is a type of facility used by businesses to store goods from abroad without having to pay the corresponding duty until the final destination of the products has been defined.
In this post, we'll tell you all you need to know about bonded warehouses and their benefits.
What is a bonded warehouse?
Typically, a bonded warehouse is defined as a facility tasked with providing custody of goods from abroad under the control of the customs authorities. During the time the products remain in these warehouses, the depositor is exempt from paying duties, tax charges to be covered only when the merchandise is finally distributed to its final destination.
Importers that manage high-value, non-perishable products with a low or medium turnover, for example, tend to rely on bonded warehousing because it allows them to defer the payment of import charges until the end journey of the goods has been decided.
Likewise, bonded warehouses are customarily used by international trading companies that want to have stock in a certain territory to then export it to others (and to market it in that same country as well). This would be the case of a business that stores products from the US at a port in Portugal to later send them to other countries in Europe.
Bonded warehouse advantages
A bonded warehouse is a solution that facilitates international trade. One of its most notable advantages is that it enables firms to avoid paying taxes and duties until the goods have left the facility. This means that payment can be made at the same time as the actual sale, saving the company from having to make any tax disbursements up front.
Another plus point with respect to other types of regulated facilities is that the goods can remain legally stored for an unlimited period (with the exception, of course, of perishable products with an expiration date). So, does this mean that the owner of the products can't access them while they're being warehoused? Not at all. Although they are under surveillance, the goods may be accessed via authorisation to process them in certain ways, such as improve their appearance or move them to a different bonded warehouse.
It's also important to highlight the possibility of removing only part of the goods being guarded. This way, they can be distributed gradually, based on demand. The corresponding taxes will be paid when the merchandise leaves the facility and will be proportional to the number of products removed.
On the other hand, bonded warehouses also bring benefits in terms of the speed of deliveries. When a sale is made, instead of dispatching the product from the country of origin, importers send it directly from these spaces, as they already have stock available. This shortens delivery times.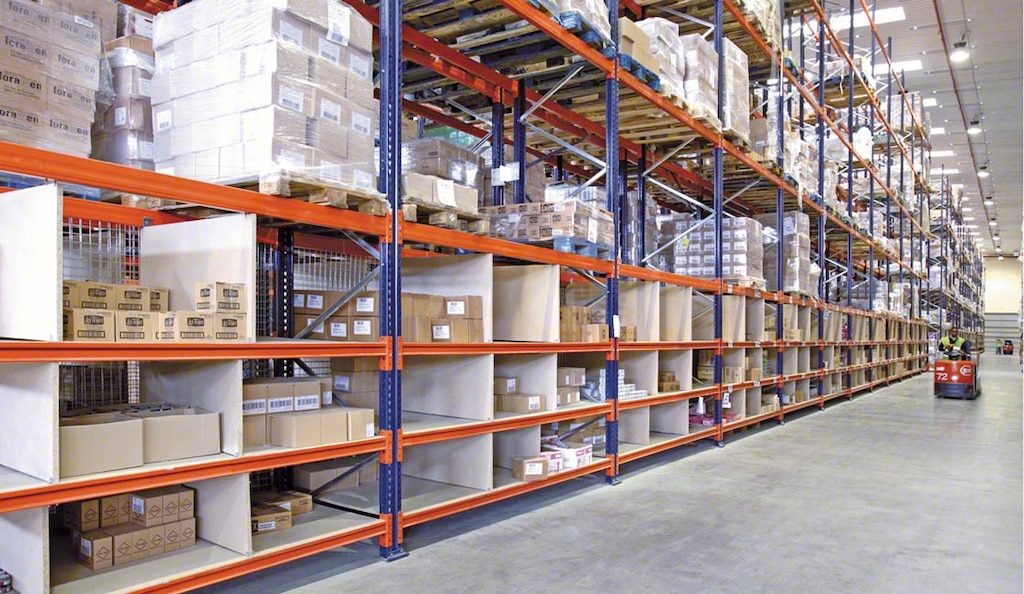 Bonded warehouse types
In terms of ownership, there are two kinds of bonded warehouses:
Private bonded warehouse: these are for the exclusive use of the authorised person or company. In addition, only merchandise relating to the holder's own business activity may be stored on the premises.
Public bonded warehouse: these can be managed privately or by the government but, in contrast with the variety above, any company can make use of them. The person responsible for ensuring that the goods comply with the regulations may be the depositary (the person or company authorised to manage the facility), the depositor (the person or company depositing the goods), or the customs authorities.
Regardless of the type of bonded warehouse, the function is the same: to accommodate products for an unlimited period until they are assigned a destination.
Difference between a bonded warehouse and tax warehouse
It's essential not to confuse a bonded warehouse with a tax warehouse. Both have more or less the same purpose: to store products from abroad with the payment of tax deferred until their final departure. However, in tax warehouses, the goods can remain legally stored for up to five years.
Generally located in ports, airports, or on borders, tax warehouses are constantly supervised by an authorised customs agent. They constitute a solution employed by importers of alcoholic beverages that want to pay the taxes on their products the minute they're sold.
An example of a tax warehouse is the Luís Simões facility in Guadalajara, Spain, equipped with storage solutions from the Mecalux Group. This logistics provider offering transportation, storage, and picking solutions for all types of firms has a centre divided into two spaces, as well as two tax warehouses for beverage companies.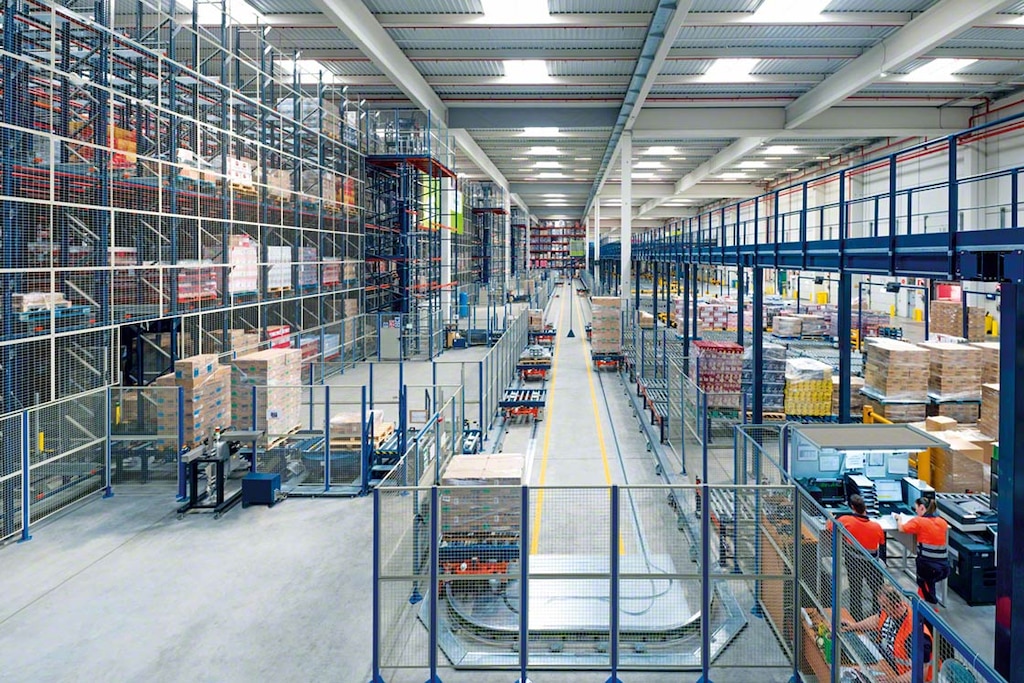 Storage solutions for a bonded warehouse
As seen above, bonded warehouses house all kinds of goods from various customers for an indefinite time. In light of this, it's only natural to wonder what these types of facilities are like.
First and foremost, a bonded warehouse should be equipped with storage systems that facilitate the management of mixed goods, from pallets and boxes to containers. The most effective solution is to use pallet racks, which are ideal for palletised products with a wide variety of SKUs. The direct access provided by these racks also helps streamline the storage and retrieval of the products.
Meanwhile, bonded warehouses have to be outfitted with storage systems capable of housing as many items as possible and to guarantee that they will remain stored indefinitely in optimal condition. The best solution for this need is to incorporate the Pallet Shuttle system to load and unload the pallets. The Pallet Shuttle allows for compact storage of the goods and the accumulation of a large volume of pallets in a small space. Plus, using a motor-driven shuttle makes it possible to carry out mass entries and exits, at the right time and more quickly.
We should also note that a bonded warehouse must be set up to manage the merchandise properly. For example, in the case of products stored at a controlled temperature, logically, the space would be equipped with cold storage or freezer warehouses.
Finally, taking into account that these facilities store many SKUs belonging to one or even various customers, it's vital to be armed with a warehouse management system (WMS) to manage the stock and monitor inflows and outflows.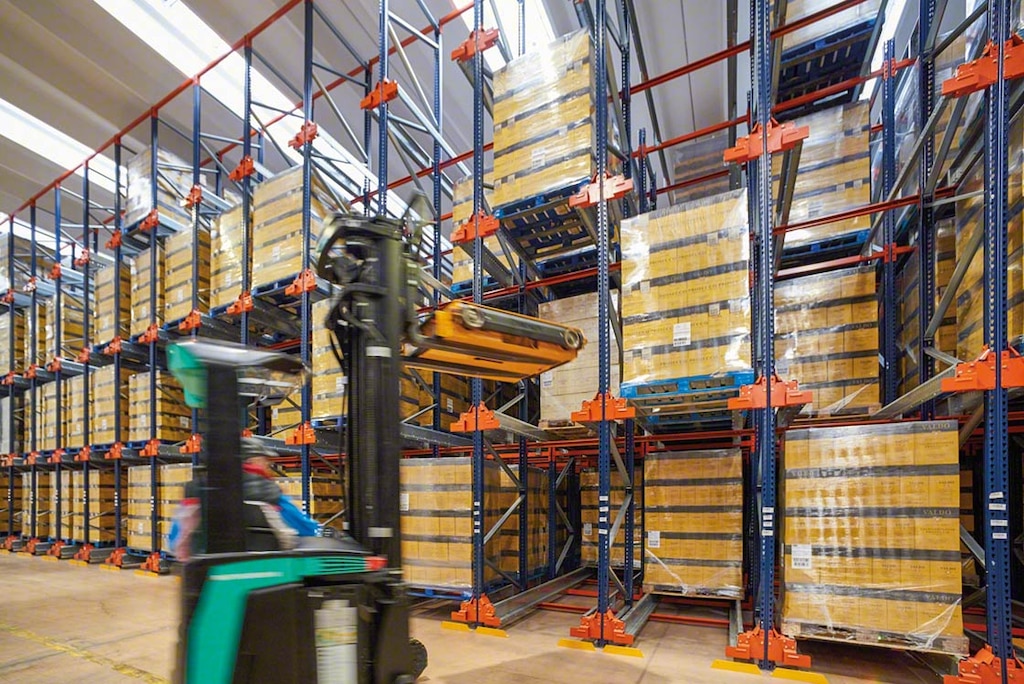 Solution for international trade
To sum up, a bonded warehouse is a facility tasked with storing merchandise from abroad. They're used by different companies from any sector that make use of this solution to import products or distribute their goods in other countries. Their main appeal is evident: no taxes are paid until the products have been dispatched.
In these facilities, which store many different products for an unlimited time, it's necessary to be equipped with solutions that facilitate storage and order prep tasks while keeping the products in perfect condition. At Mecalux, we have extensive experience outfitting all kinds of warehouses. Get in touch. We'd be happy to advise you on the most efficient storage solutions for your business.