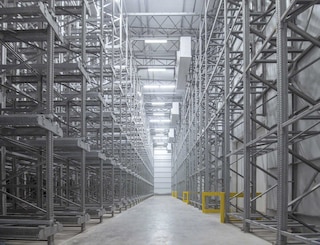 Cold storage automation and design
07 May 2022
Cold storage automation is an increasingly common solution in logistics. Using the cold to store products is no newfangled trend — it's actually been done since the Middle Ages. Thanks to the controlled temperature, the goods retain their quality and properties, prolonging the life cycle of the products in the facility.
And the modern pace of life has further bolstered the cold-storage industry. According to a report from consulting company MarketsandMarkets, the frozen food industry is slated to grow by 5.14% annually over the next three years, reaching a global turnover of more than $283 billion in 2023.
In this post, we explain the ins and outs of cold storage warehouses, their design, and how they've adapted to new logistics challenges. Not surprisingly, many companies have decided to implement automated solutions in light of the difficulty of operating in environments of down to -22 °F.
What's a cold storage warehouse?
A cold storage warehouse is an installation dedicated to the storage, procurement, preparation, and dispatch of products at a low temperature. This type of building is made up of storage systems, handling equipment, and other elements that form part of its operations, such as conveyors, cleanrooms, interlocked doors (secure airlock system), etc.
Cold storage warehouses can be classified by storage system (automatic or manual) or structure (rack-supported or not). Nevertheless, the most common differentiation lies in the installation's temperature setting:
Refrigerated: warehouses with a controlled temperature of between 32 and 50 °F. These are used in the food (dairy, cold meat, etc.), pharmaceutical, and hospital sectors.
Frozen: cold rooms that maintain a controlled temperature of -22 °F to 32 °F. They're especially widespread in the frozen food industry.
It's important to remember that this continuous temperature control is required not only during storage, but also in goods receipt and order prep and dispatch; this significantly increases energy consumption in the installation, driving up the cost of each logistics process.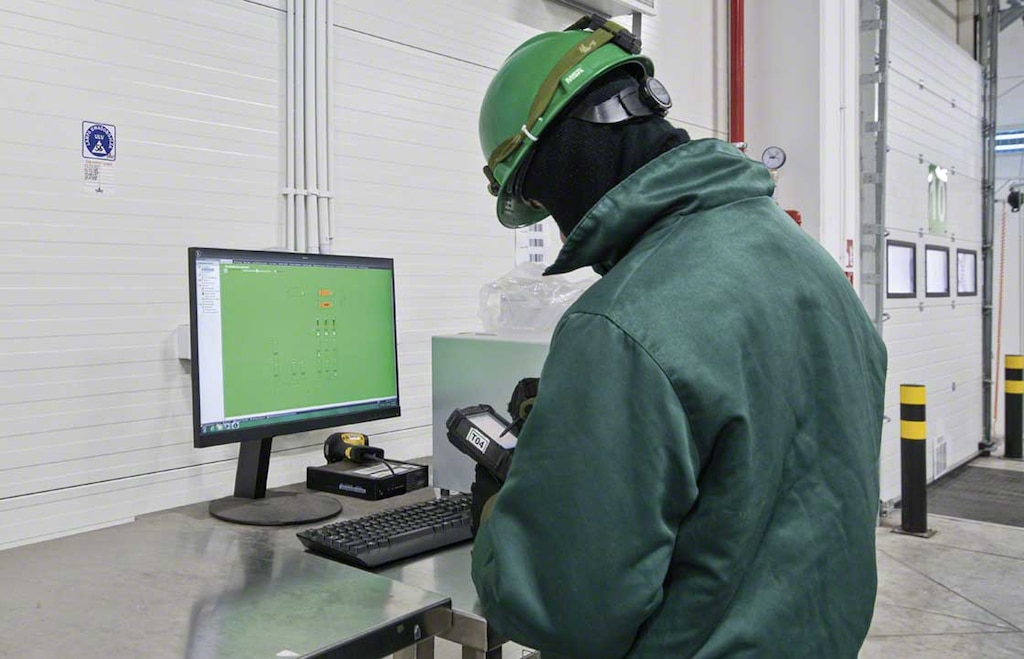 Then, there's the added complexity of manual operations: at -22 °F, operator safety could be jeopardised by exposure to the cold for long periods.
In addition, as these installations normally store perishable, pharmaceutical, and/or food products, it's common for them to have a system that ensures traceability of the goods in real time.
How is a cold storage warehouse designed?
The main characteristic of a cold storage facility is the use of a controlled temperature to prolong the life cycle of the goods. For that reason, the supply chain has to contain mechanisms for maintaining the cold temperature in all operations. For example, a cold storage warehouse decked out with the latest technology is of little use if the loading docks aren't equipped with temperature control systems.
The design of a cold storage facility should be based on the specifics of the business. These include:
Every cold storage facility should include storage systems — manual or automatic — that are adapted to low-temperature conditions. In addition to the racks, the structure of the installation itself should be prepared to retain the cold inside the various rooms. This is the main reason why many firms decide to go with clad-rack warehouses, where the racks constitute the actual structure of the warehouse, optimising storage capacity.
These facilities should also have cold storage doors suitable for the installation's operating temperature. Many times, these doors form part of a secure airlock system. This consists of a chamber with two high-speed doors that are never simultaneously open, preventing sudden changes in temperature inside.
Temperature-controlled warehouses also require a plenum or space in the upper part of the building, airflow tubes, evaporators, and a raised aisle for maintenance of these structures.
In terms of handling equipment, this can be manual or automated. And if forklifts are used, they must be electric, since they operate in a closed facility.
Automated cold storage warehouses
The purpose of an automated cold storage facility is to streamline processes and improve safety for both the employees and the goods. To automate a warehouse, you need to install automatic handling equipment, such as stacker cranes for pallets or for boxes (miniload). These storage systems are usually served by conveyors, which speed up goods flows and do away with the need for operators to move stock in unfavorable environmental conditions.
Likewise, you can implement a Pallet Shuttle together with a stacker crane to condense storage of the goods even more. In rooms with lower order volumes, though, it's advisable to deploy the Pallet Shuttle with forklifts.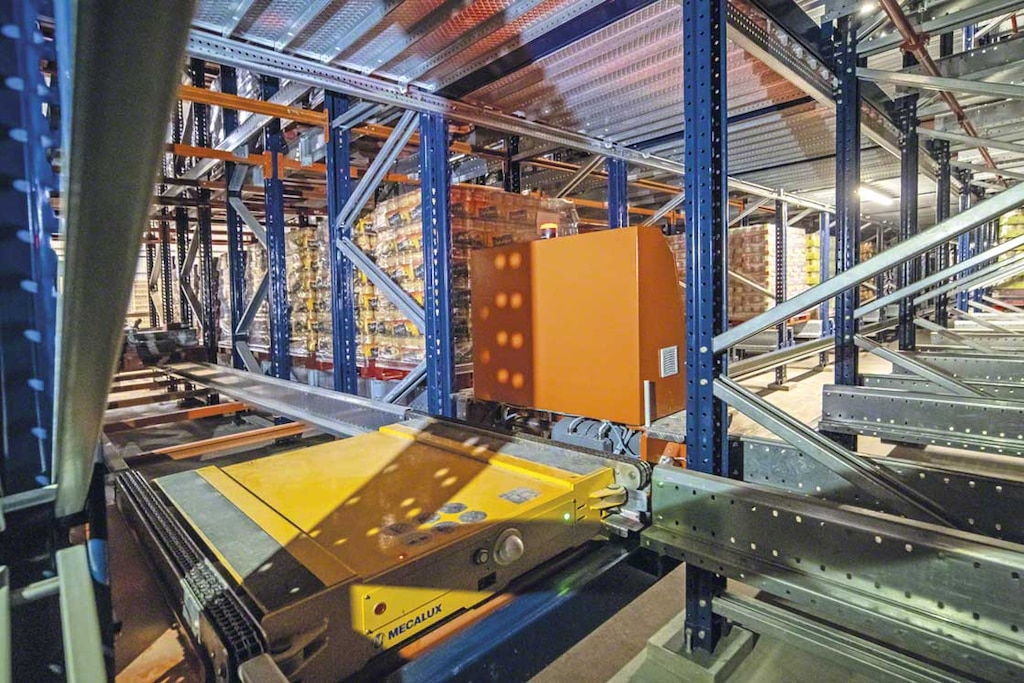 Up to now, we've described several options for storing goods, but how do you automate picking? Tools such as robotic arms are ideal for not exposing operators to the cold while ensuring maximum throughput in order prep. This is the case, for example, with the solution we set up in the warehouse of 3PL provider Havi Logistics.
All these automatic elements we've mentioned couldn't operate safely and efficiently without a pallet checkpoint to make sure that each package that enters the facility meets the stipulated requirements. It is tasked with checking the weight of the load, the stretch wrapping, and the condition of the pallet, among other aspects.
Advantages of cold storage automation
With the implementation of automated storage systems and handling equipment, companies with cold storage warehouses will obtain the following benefits:
Increased productivity: in freezing environments, only automation guarantees high-frequency inflow and outflow cycles. This is because the excessive exposure of operators to these temperatures can be detrimental to their health.
More efficient order prep: the deployment of automatic or semi-automatic picking systems — for instance, voice-picking and pick-to-light — shortens the time operators spend in the cold rooms, optimising their picking routes and boosting efficiency in order prep.
Improved safety and hygiene: automated cold storage warehouses see to it that both the products and the employees are protected, reducing goods management errors and preventing operators from exposure to extreme environmental conditions. Plus, automation ensures hygiene in all logistics processes, a key factor in sectors such as the food and pharmaceutical industries.
Logistics cost savings: energy is the most valuable asset in cold storage. Automated solutions maximise the volume of the facilities, lowering the energy consumption per pallet.
Warehouse space optimisation: solutions such as the Pallet Shuttle help to condense storage space, eliminating aisles in the building.
With these plus points, and against a backdrop in which customers demand more flexible deliveries, automation is essential for ramping up the frequency of combined inbound and outbound warehouse cycles, and, in particular, for maximising company profits.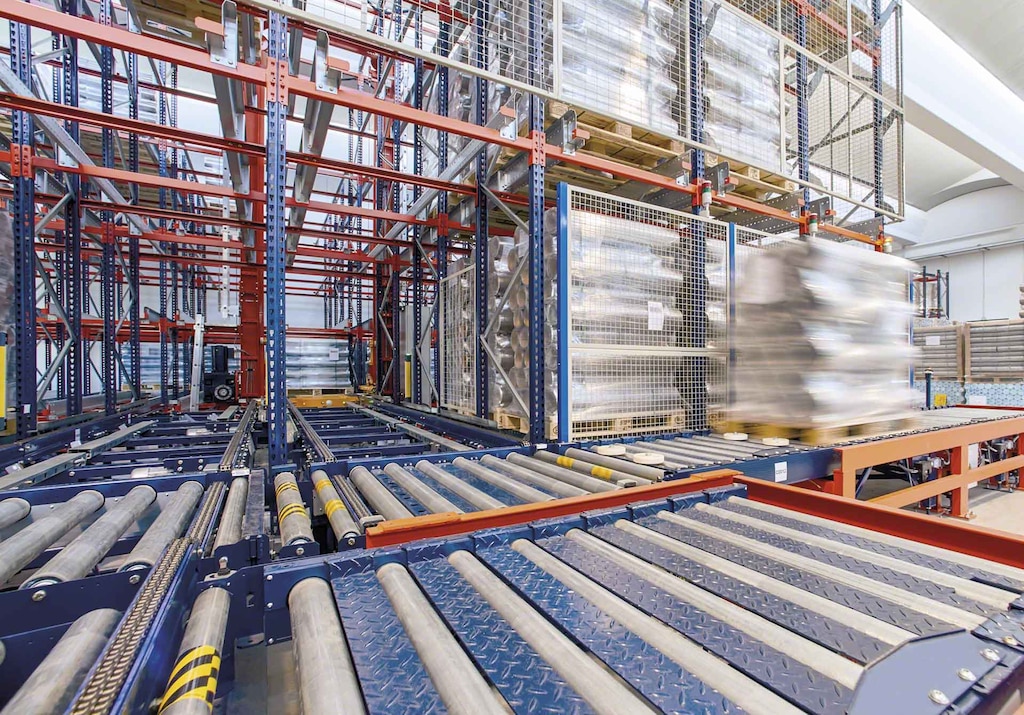 These are two examples of companies that have automated their cold storage warehouses:
Congelados Navarra: We commissioned a logistics center for Congelados Navarra, a leading European producer and marketer of deep-frozen vegetables. With this facility, equipped with the latest cold storage technology, the firm has a capacity of almost 150,000 pallets.
La Piamontesa: this business's rack-supported cold store is considered a benchmark in automated cold storage systems in Argentina. This sausage and meat manufacturer incorporated the automatic Pallet Shuttle to raise the productivity of its cooled chambers and minimise energy consumption.
Efficiency and optimisation for cold storage warehouses
Modern lifestyles, with more and more people consuming frozen food, have sparked interest in cold storage facilities. But it's important to remember that cold storage entails strict monitoring of the safety of a product in all its processes to ensure real-time traceability throughout all warehouse operations.
and to this, we have to add the impact of high logistics costs involved in cold storage. As a result, the owners of these logistics centers should consider solutions that guarantee the efficiency and optimisation of the storage space.
At Mecalux, we have over 50 years of experience as consultants and suppliers of manual and automated solutions in cold storage warehouses. Don't hesitate to contact us. We'll advise you as to the best option for multiplying productivity in your installation.