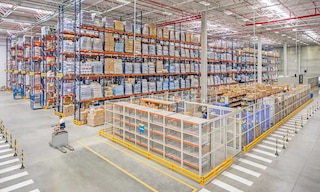 Cross-contamination of food: how to prevent it in logistics
03 Oct 2023
Cross-contamination of food is a process in which contaminating agents, such as microbes or allergens, are transferred from one product to another. This can have negative consequences for the health of people who consume the tainted food.
In the logistics industry, contamination can occur when food products are stored or transported together. Prevention is a priority as well as a challenge for companies when it comes to organising their supply chain processes.
What causes cross-contamination in food?
Cross-contamination refers to the involuntary transfer of contaminants, microorganisms or harmful substances from one object, surface or place to another. In industries like the food sector, the contact of these contaminants with products or areas where they shouldn't be present can lead to health risks.
In logistics, cross-contamination of food can happen in different stages and situations. During storage, it can occur due to the physical proximity of incompatible goods. Meanwhile, in transport, damaged packaging, spills and leaks may cause contaminants to come into contact with other materials. To minimise risks, businesses must take the necessary precautions and comply with all relevant protocols when handling merchandise.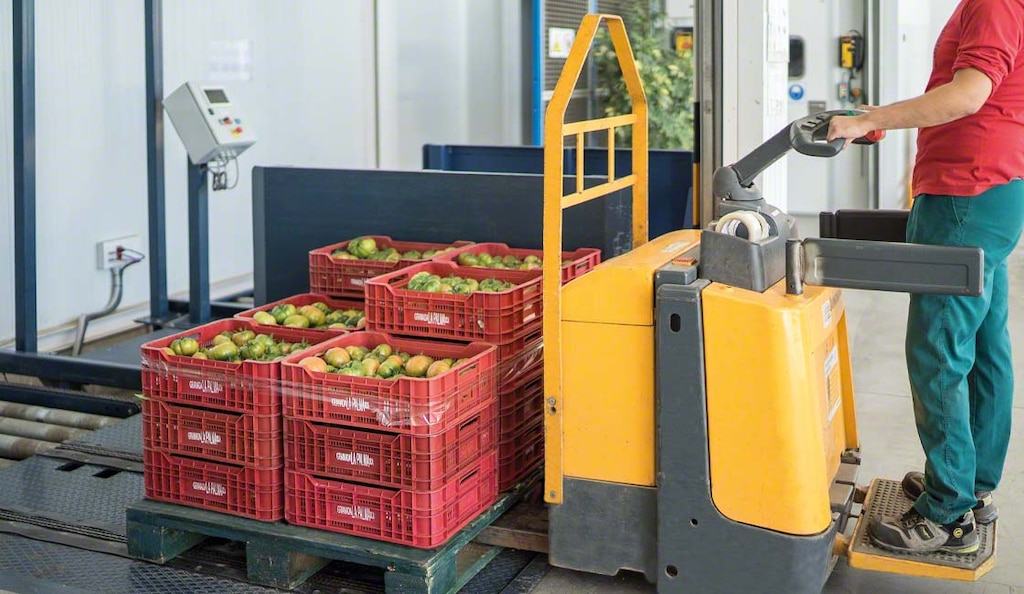 How to prevent cross-contamination of food in logistics processes
Because of the enormous variety of goods companies manage, it's practically impossible to completely eliminate food cross-contamination risks from logistics operations. However, by analysing operations in detail and managing merchandise rationally, organisations can significantly reduce any potential cross-contamination.
According to a study by Bulgaria's Nikola Vaptsarov Naval Academy, to prevent and minimise cross-contamination risks in logistics, businesses must put in place policies, programs and standards to manage them effectively. The results of the research, published in the International Journal of Innovative Science and Research Technology, show 10 steps to follow to identify, prevent and lower the risks of cross-contamination in your company's logistics processes:
1. Analyse your existing cross-contamination control system
It's essential to have specific procedures in place to manage and track potential risks of contamination in your logistics processes. These procedures should consider the likelihood of accidental or deliberate cross-contamination of products.
2. Log incoming and outgoing goods in the warehouse
It's important to keep a detailed record of all items your facility receives and ships. Additionally, you should inspect all materials used that might cause cross-contamination. This analysis is especially relevant for products with complex compositions, i.e., with multiple components or ingredients that, when handled, could contaminate other foods.
3. Identify the suppliers of each item's materials and ingredients
You should always know which supplier is responsible for providing your merchandise's components and ingredients. For goods more prone to contamination, you can carry out 3 actions:
Conduct audits with suppliers and draw up corrective action plans in case of cross-contamination.
Correctly label products with signs and symbols to inform consumers about potential risks of inadvertent transfer of contaminants.
Implement measures to mitigate the risk of contamination when sourcing new suppliers.
4. Inspect repackaged merchandise following customer complaints
This stage involves identifying goods that may have been exposed to cross-contamination. Items that have had to be repackaged due to customer complaints pose a higher risk of contamination. For example, imagine you receive a complaint that a customer has received your merchandise in a damaged state due to the original packaging. Before placing it in more secure packaging and resending it to the customer, be sure to thoroughly inspect each item in the order.
5. Analyse processes and assess the possibilities of cross-contamination
This phase deals with monitoring all logistics processes: receiving, storage, order picking, packaging and delivery to end customers. For goods with a high risk of contamination, for instance, you have to more thoroughly examine the materials used by suppliers in addition to the way storage and handling processes are carried out. Also, consider the presence of external individuals with access to your merchandise. Furthermore, it's crucial to assess the processes involved in cleaning and disinfecting your facility and the use of protective clothing by staff.
6. Evaluate and analyse risks of cross-contamination in the supply chain
Your company's products can be categorised into 3 groups based on their risk of contamination: low, medium and high. Higher-risk items should undergo control plans to verify their condition and prevent the transmission of contaminants. These goods could become contaminated owing to contact with the protective clothing of personnel, liquid spills or inadequate cleaning.
7. Create and implement a cross-contamination prevention program
The next step is to introduce measures to protect the merchandise handled. These are some rules you can apply to prevent the inadvertent transfer of contaminants:
Clean and disinfect the warehouse, changing rooms and equipment used immediately after handling products with a high risk of cross-contamination.
Avoid temporarily storing unpackaged goods in large quantities or liquid state.
Split high-risk and low-risk merchandise into separate areas. These spaces should be visibly marked.
Design a zone for storing returned items. It should be physically separated from the areas where products with a high risk of contamination are housed.
Avoid simultaneously packaging two high-risk items with different compositions.
Differentiate between storage areas for high-risk goods and storage areas for cleaning and disinfecting chemicals.
Ensure that product packaging residue can't spread contaminants during handling.
Restrict any unnecessary movement of equipment and materials.
8. Train staff to prevent and minimise risks
Training is one of the most effective ways to familiarise all personnel involved in supply chain processes with the importance of preventing harmful substances from being mixed and taking appropriate actions. All warehouse workers should be trained, even temporary staff.
9. Monitor the processes implemented
Once you've made the various improvements, you'll need to track all processes to guarantee they're carried out effectively. It's vital to verify compliance with the measures designed to prevent cross-contamination. This monitoring involves checking records and documents to verify the quality and safety of products before they leave the facility and are sold.
10. Validate the management of cross-contamination risks in logistics
To shield goods from being exposed to potential cross-contamination, you have to regularly assess the quality and performance of the methods you've implemented. To confirm that your risk management systems are satisfactory and meet the specific conditions of your logistics facility, you can simulate a worst-case scenario.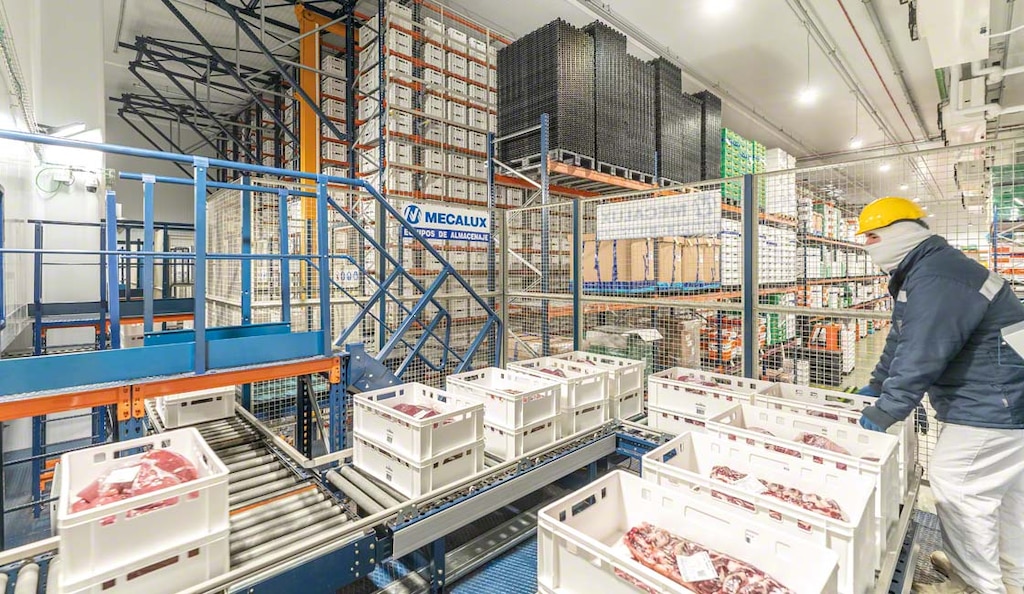 Ways to prevent cross-contamination of food in logistics: real examples
Preventing harmful substances from mixing among foodstuffs starts with correct planning. By carefully organising your SKUs, you can ensure that items at risk of contamination won't come into contact with each other.
In Brazil, for instance, pet product retailer Petz strategically arranges merchandise in its warehouse to prevent cross-contamination. The company manages an extensive catalogue of over 20,000 pet care items (including food, accessories, toys and veterinary medications). Petz set up a storage area for more sensitive products requiring protection and isolation. In this restricted access area, only assigned operators are allowed to enter.
Beyond warehouse organisation, digitalisation is a tool that can streamline operations for businesses needing to minimise the risks of cross-contamination of food. Solutions such as warehouse management systems (WMSs) assist companies in distributing merchandise efficiently within their logistics facilities.
In Colombia, Megafin, a third-party logistics (3PL) provider specialising in food, digitalised its facility with Mecalux's Easy WMS to control the traceability of its products. "In our sector, monitoring perishable goods in real time is a must for storing goods at correct temperatures and maintaining the cold chain," says Rogelio Betancourth, Logistics Manager at Megafin. Easy WMS determines the optimal location for each pallet, considering the type of food and the required temperature. "Some pallets can't be stored together: we have to respect the regulations and specifications of each product to ensure the correct implementation of our food safety programs, HACCP system and allergen control," says Betancourth.
Traceability is paramount for food-industry companies like Costa Concentrados Levantinos, a manufacturer of plant-based beverages. At its warehouse in Spain, Mecalux software controls the goods to facilitate the organisation's compliance with hygiene standards and specific legislation on product design, manufacturing and distribution. "Mecalux's Easy WMS software gives us control over our goods and total traceability. This is fundamental for our business, as we have to meet strict safety checks," says Jordi Llort, Production Department Manager at Costa Concentrados Levantinos.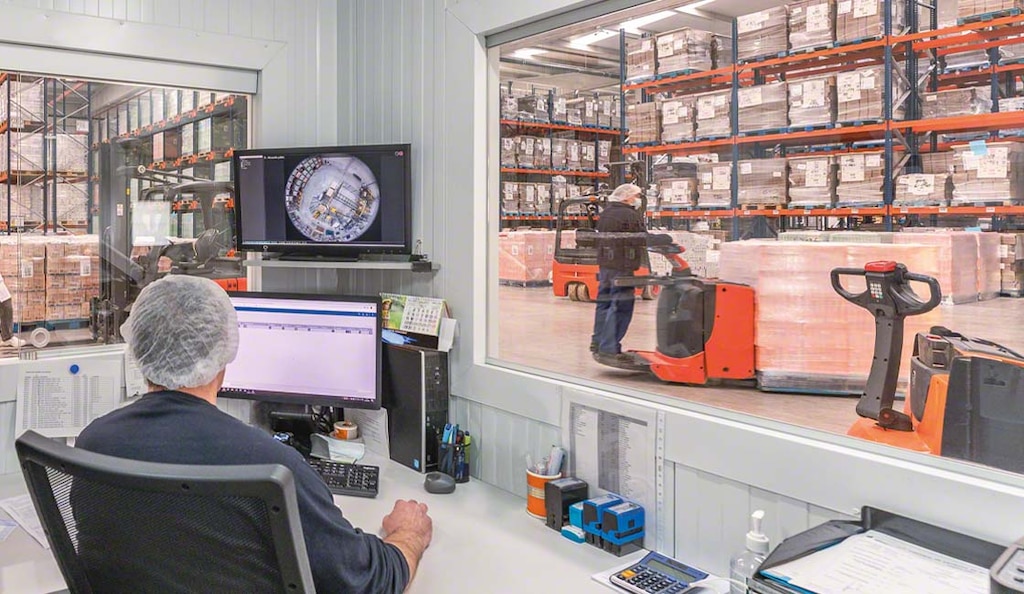 Solutions to avoid cross-contamination of food
In logistics, cross-contamination of food is a major concern. To prevent the transmission of harmful elements between products, process planning and strategic distribution of goods in the warehouse are key.
Digitisation and automation are two ideal solutions for keeping tight control of stock and thwarting cross-contamination. At Mecalux, we develop solutions for the most demanding logistics needs. Be sure to get in touch. We'll show you how Easy WMS can help you manage your inventory effectively.