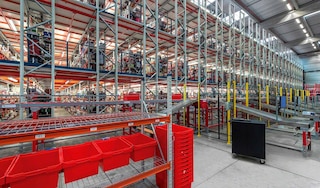 Winning big in e-commerce logistics: key points and challenges
17 Mar 2022
E-logistics, as a concept, embodies all the changes that have taken place in how logistics operations are organised because, as we all know, e-commerce is gaining ground. Now, more than ever, sound e-commerce logistics management is the basis for being a hit in this sector.
In our article, we discuss e-commerce logistics, its characteristics and how to address the focal points that make or break effective logistics management.
Traditional vs. e-logistics
This revolution in traditional distribution methods has made waves in many logistics areas. The main differences between a traditional framework and e-commerce logistics include:
| Characteristics | Traditional logistics | E-commerce logistics |
| --- | --- | --- |
| Order/shipment type | Focus is on full loads and goods consolidation | Predominately packages and small loads |
| Customer | Known and loyal | Unknown, variable and not very loyal |
| Flow of goods | Regular and visible | Irregular and complex |
| Destination | Mostly companies or physical stores | Mostly individuals, although e-commerce B2B is the exception to the rule |
| Demand | Stable and predictable | Fluctuating and difficult to predict |
That said, it is common for both logistics models to co-exist within the same company, operating in an omnichannel environment.
Key points to help you succeed in e-commerce logistics management
Let's look at the main areas of e-commerce logistics:
1. Customer satisfaction takes centre stage
In logistics, customer service is about meeting demand in terms of time, reliability, communication and convenience. In e-commerce logistics, customers' demands are lofty and logistics services are part and parcel of what a brand has to offer in this deeply competitive e-business environment. However, the higher the service level, the higher the logistics costs.
How can I strike a balance between customer satisfaction and costs?
Attentive, accessible customer service: any error occurring during the whole purchasing and receiving process can mean losing a customer and can have a negative influence on other customers (negative online chatter). So, e-commerce must have seamless incident management that provides quick solutions.
Real-time customer info: this is a phenomenon called "package anxiety". Customers want to know where their order is and keep track of it along the way. Traceability of logistics processes is vital to alleviate this insecurity from both the customer's and the logistics manager's point of view. Information control involves the integration of software from all logistic areas.
2. Stock control and omnichannel business: integrated information management
In the e-commerce sector, inventory data on hand must be very precise and reliable so that it can be handled from every corner of a company. The challenge can start here: if the warehouse handles very large orders very quickly; if a phenomenon called SKU proliferation is triggered in your SKU base; or, if flows are mixed. So, orders are served up for both physical stores and end customers from the same warehouse or several distribution centres.
How can I deal with omnichannel business and still manage my entire stock?
Inventory data backed up by an automatic system: normally, stock information comes from a company's ERP, but it is the warehouse management system interfacing with the ERP and the in-warehouse logging and identification devices that updates the data in real time. In turn, the website must be updated continuously and in a controlled manner to show the actual product availability.
Fast, flexible warehousing: the core of an omnichannel logistics strategy is the warehouse where operations must live up to the ecosystem shared between traditional logistics and your online business. Here's one of our own examples: our Easy WMS is based on very powerful functionalities, but it can be further adapted to complex picking processes in this type of warehouse…thanks to the specialised e-commerce module.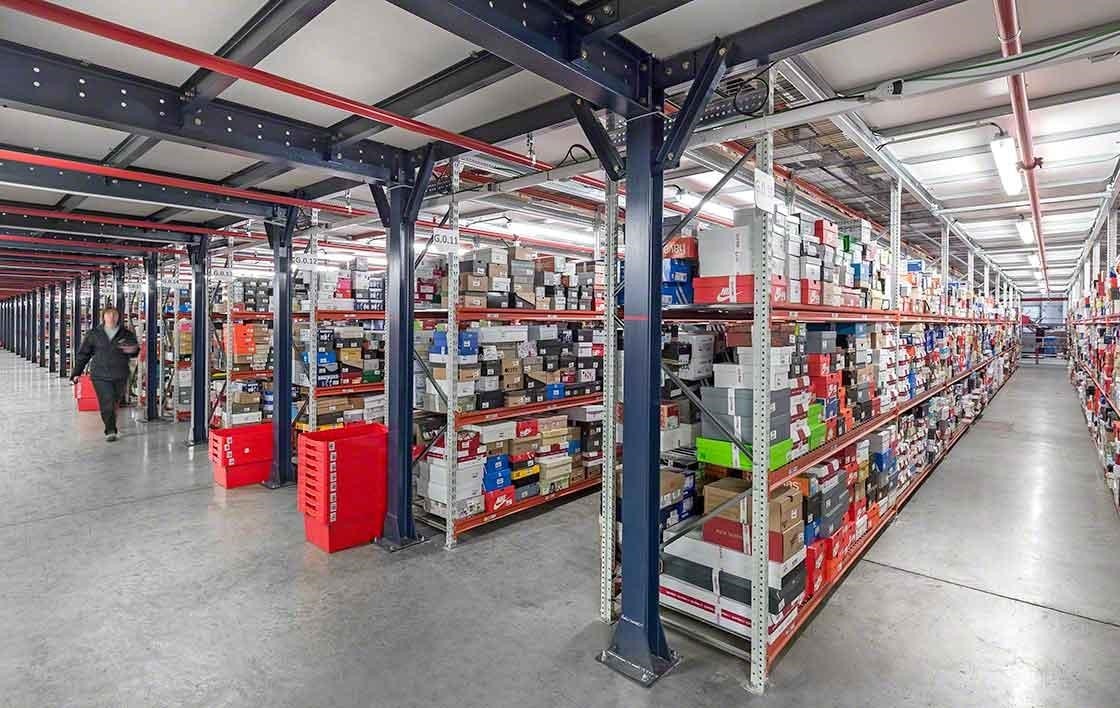 3. Order prep and picking as a central, fast-paced operation
Picking and order preparation are challenging in e-commerce warehouses. The sheer volume of small orders adds enormous complexity to an already challenging operation for the overall warehouse performance. The various picking phases absorb most of the warehouse resources because of the amount of operators and systems required to carry them out.
How can I successfully cope with the ever increasing amount of picking operations?
Achieving flexible order processing: only by using specialised software for warehouse management and picking is it possible to satisfy volatile, unpredictable order demands. In addition, key dates and recurring special promos drive up activity at specific times of the year. Being organised is pivotal in tailoring order preparation strategies and methods to each different situation you find yourself in.
Providing the warehouse with automatic systems: for example, picking assistance devices like the voice or pick to light systems. Plus, box conveyor circuits have proven to be an effective formula for saving operator travel.
Having an optimised layout and stock organisation: a common solution is to equip different floors with shelving for picking and, thus, gain the upper hand in storage capacity. Another focal point is organising the huge number of items in stock based on A-B-C rotation criteria and logistics parameters. Greater, more precise stock control and management is possible using a WMS.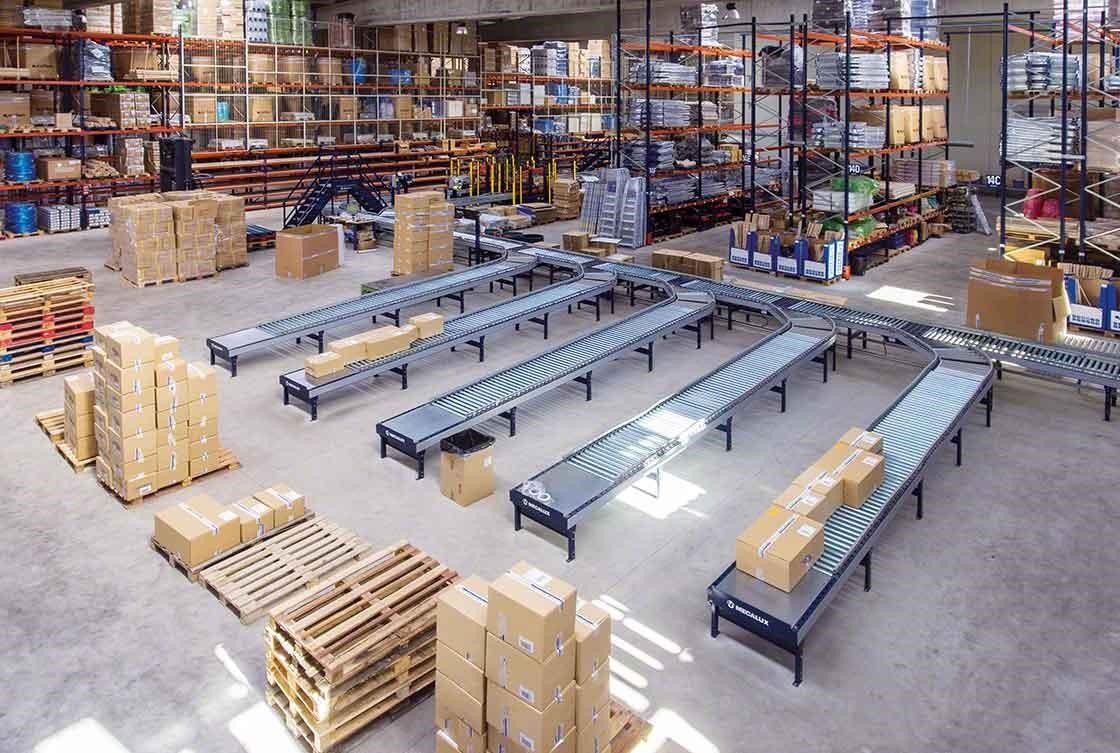 4. Last mile setbacks
Last mile management is the final leg in a order's delivery. One of the biggest drivers of logistics costs, namely urban traffic congestion and its constraints lead to higher fuel consumption, lower productivity by inhibiting daytime delivery capacity and cause additional delays.
How do I optimise last mile management?
Establish strategies for your delivery conditions with your carrier, such as use pick-up points after a second unsuccessful home delivery or notify the recipient of the package's status by calling or sending a text message ahead of time. Some transport options are in-house load consolidation (grouping orders by zones) or use of light vehicles with better urban mobility.
Use transport route management software and improve in-warehouse interfacing: a warehouse management system like our Easy WMS can coordinate with transport agencies through the special Multi Carrier Shipping Software module.
5. Returns management or reverse logistics hurtles
Product convenience is another major issue for an online shopper. To alleviate it, many e-commerce have chosen to make returns more flexible, easier. This trend has quickly become a near standard practice in the sector.
How can I improve my e-commerce returns management?
Integrate reverse logistics as another in-house operation, not as an exception to the rule. That means resources must be dedicated to this! Plus, quality control and location management procedures must be established after receiving this type of goods.
Determine why the return was made and establish ways of operating according to it: for example, if the customer asks to change the size of the product he or she has purchased, the driver's trip can be used to deliver the correct one and collect the package for return. But returns happen because of order prep errors. So, it is also essential to gather as much information as possible to evaluate why returns happened in the first place and try to prevent them.
If these challenges sound familiar and are backfiring on your e-commerce logistics system, don't hesitate to get in touch. We are experts in providing solutions for all types of online businesses. Our Easy WMS warehouse management software, high-quality warehouse systems and state-of-the-art warehouse automation solutions are where the rubber meets the road.