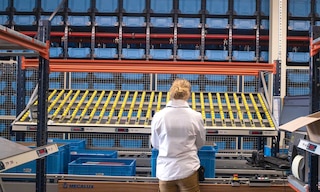 Benefits of gamification tools in logistics
12 May 2022
Gamification is a growing trend in businesses, and the logistics sector is no exception. Efficiency is one of the basic cornerstones of Logistics 4.0. In this regard, companies are experimenting with innovative techniques in order to improve their employees' productivity through motivation and the playful aspect of tasks.
A study from consulting firm MarketsAndMarkets indicates that these methods will be key in industry. The gamification market is set to grow by 337% in the next five years: from $9.1 billion in 2020 to $30.7 billion by 2025.
In this post, we explain the concept of gamification and how it can ramp up productivity in your facility.
What's gamification?
Gamification in business is a work and training strategy based on play and entertainment to promote specific objectives. Applied to logistics, it consists of developing, implementing, and supporting operations that increase operator throughput using gaming techniques. In other words, it's a method for employees to carry out their work more efficiently by means of fun methods that strengthen their motivation and competitiveness.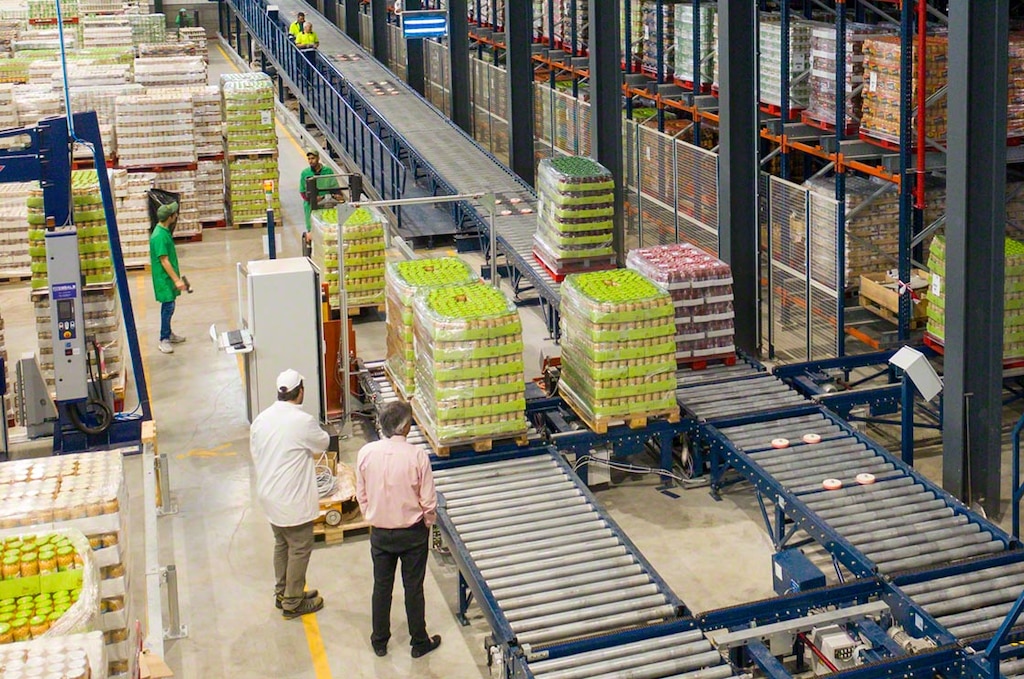 This strategy is implemented through specific actions, such as contests (employee or picker of the month), more intuitive and entertaining software interfaces, and periodic challenges, among many others.
Gamification tools raise workers' motivation and, thus, their productivity. And operators aren't the only ones who can participate in this process. Any person in the organisation can take part in gamification, from area managers to specialised technicians.
Gamification tools don't have to be limited to individual performance either. They can be extrapolated to the company level, introducing elements of positive competition between the various organisations.
For example: the implementation of shared software throughout the supply chain can promote plastic recycling in each of the companies comprising the chain, reducing the environmental impact during the creation and consumption of the product in question. A gamified application in the form of a competition between companies would make operators in each one more willing to recycle and work as a team to beat the others.
The 4 benefits of gamification in logistics
Gamification is gradually becoming part of logistics today, helping to bring together groups of workers and inspiring them to give it their all in every operation they perform. These are the four main advantages of gamification tools:
Increased logistics commitment: the implementation of games, contests, and more entertaining training sessions motivates operators to be engaged in their daily warehousing tasks. Operators are more likely to feel like they are an indispensable part of the project and to be more motivated when it comes to their commitment to logistics.
Productivity and efficiency: the motivation of each worker, as well as the cohesion and the competitiveness between them — on the premise of it being healthy — ensures maximum throughput in the facility. However, the logistics management team must be vigilant and reward the best, setting an example for the group. This will incentivise each worker to do their absolute best.
Visibility and transparency: gamification makes use of technology to implement more enjoyable processes. This technology makes it possible for logistics managers to have access to the performance data for each operation and operator, allowing them to pinpoint warehouse inefficiencies. Likewise, more and more managers are granting their employees access to these data to boost competitiveness.
Promotion and retention of internal talent: gamification might be another excuse to apply big data in the warehouse. Data visualisation tools such as Easy WMS's Supply Chain Analytics module enable managers to break down the most important key performance indicators (KPIs) for each company, even segmented by operator. This helps to identify the most efficient workers.
In short, technology supports warehouse managers when it comes to training and implementing gamified actions that improve their employees' throughput and to distinguishing those with a higher performance index.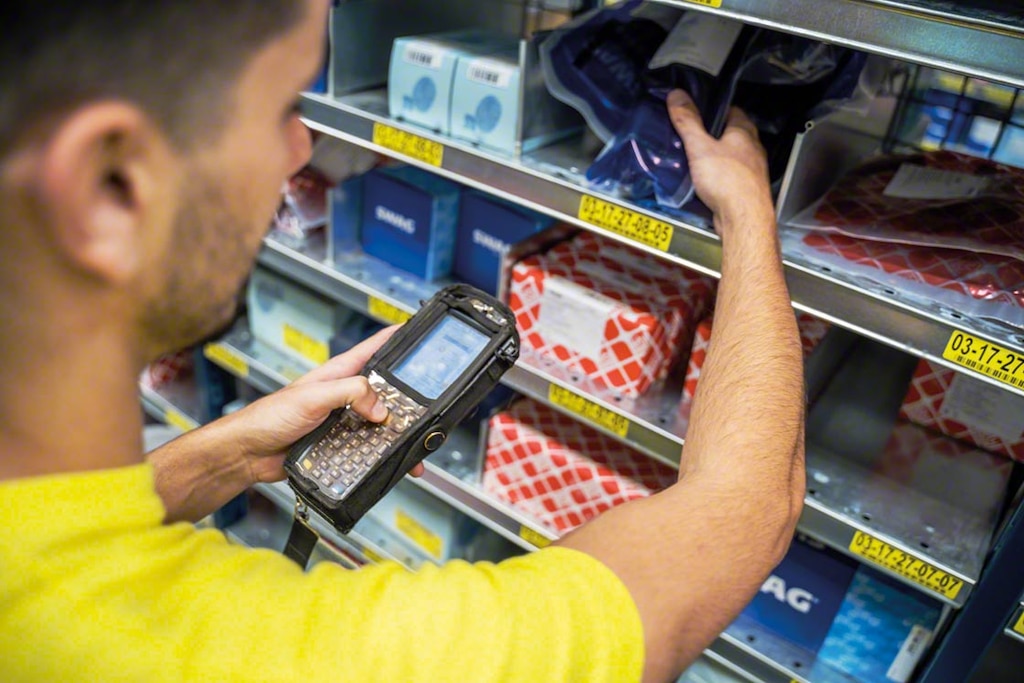 Implementing gamification tools in the warehouse: examples
Each business applies this motivational tool in line with its operations, its facility, and, of course, its sector. Nevertheless, certain actions have become popular due to their major impact on companies' logistics systems, such as individual performance incentives for each operator.
These are the areas in which gamification could boost operator motivation and throughput:
Manual picking: although businesses are increasingly investing in automated picking systems, manual picking continues to be the most common method of order prep in facilities. To prevent reduced operator efficiency when carrying out repetitive tasks (due to boredom, lack of motivation, etc.), logistics managers offer performance-based incentives with the aim of maintaining employee productivity.
Warehouse management system: WMSs have become a fundamental tool in a facility's various workstations. For that reason, all employees should know how to use the software to improve their operations. Hence, gamified training, together with a fun, intuitive interface, helps to streamline the staff learning process.
To ensure maximum operator productivity, motivation is just as valuable as having the right storage systems for each operation. In this vein, live storage for picking and mezzanine floor racking systems are perfect solutions for gamifying picking. They enable operators to prepare orders in a safe and agile way while performing as effectively as possible.
In addition to conventional logistics systems, there's also software on the market for maximising the throughput of each employee. The Labor Management System module gives each logistics manager a complete and real-time view of the performance of the operators in the facility. These data can help to pinpoint inefficiencies and establish gamified operations that guarantee workers' efficiency.
Gamification tools can be employed in the warehouse in multiple ways. In fact, they can be applied in any work setting to enhance the productivity of operators and their level of commitment to the organisation.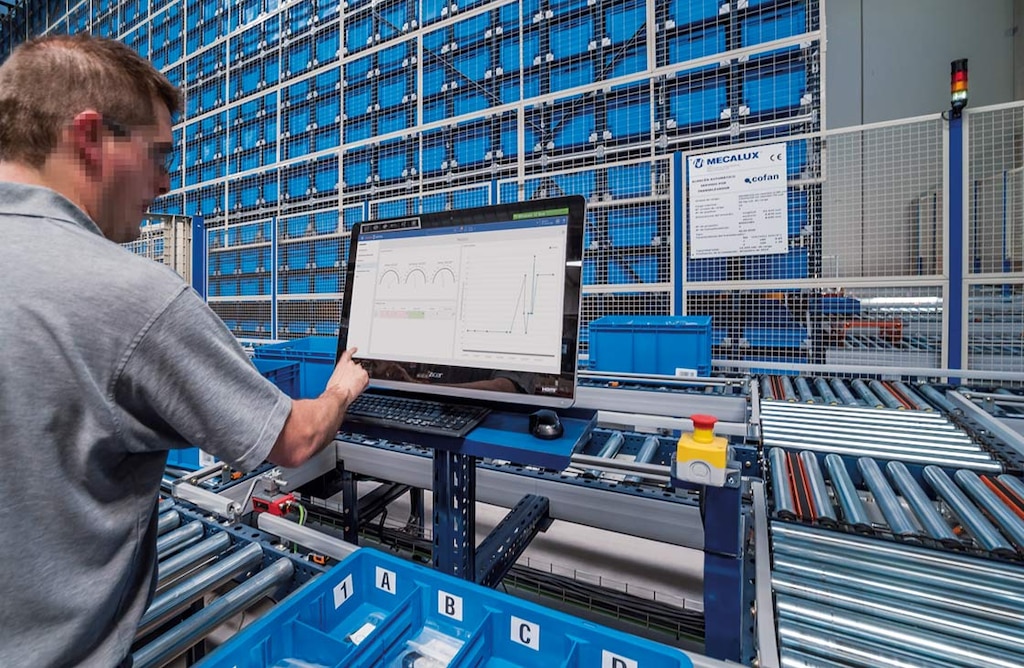 Gamification: the road to logistics commitment
Logistics managers implement gamification tools in their warehouse processes to strengthen the level of commitment of their operators. Thanks to these technology applications, performance ratings, and incentives, the company can encourage its workers to achieve maximum productivity.
With a WMS such as Easy WMS from Mecalux, the logistics manager will have full visibility of the performance indices of each employee, workstation, and operation. And this will make it possible to locate inefficiencies in the facility and reverse them. If you're interested in maximising productivity in your facility, don't hesitate to get in touch. One of our expert consultants will advise you on the best solution for your business.