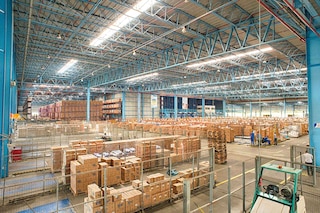 Groupage: definition and applications in logistics
12 Jan 2021
Groupage or consolidation refers to the process of reorganising and grouping products to be managed collectively in the warehouse and during transportation. It is a well-established method in the logistics sector because of the advantages it brings in terms of cutting costs and boosting productivity.
In the case of transportation, groupage constitutes combining the goods of various customers in one lorry (or container, for sea or intermodal freight) to avoid hauling a partial load with the merchandise of a single customer. In the warehouse, goods consolidation is implemented as part of the various goods receipt, storage, picking and dispatch operations. We'll take a closer look at this practice below.
Applications of consolidation or groupage in logistics
The consolidation strategy manifests itself differently in each area of logistics management, even though the basic principle is the same:
1. Freight groupage in transportation
Transportation agencies usually provide their services in two ways:
Full load: an entire trailer or container is used to transport a single customer's cargo.
Groupage: the parcels of various customers are put together to fill the trailer or container.
Goods consolidation makes long-distance shipping more accessible for smaller companies. Normally, these businesses don't have a very high volume of goods movements, so they don't fill trailers or containers in their entirety.
Thanks to freight consolidation, the transportation agencies manage the goods of various customers as a whole, allowing modest firms to deal with much more moderate transportation costs. In the case of groupage, you pay for the amount of space your cargo occupies in the transport unit. What's more, this enables the carrier to make more frequent deliveries. So, the final service is not only more affordable, but also faster and more effective.
In contrast, pickup and delivery times are not as precise as they are with full loads. With groupage, the carrier usually has to make an initial run to load the various customers' goods. Then, at the destination, another route is added for delivering the parcels to each recipient. Therefore, carriers that make groupage shipments work with approximate time frames. Those that deliver full loads, however, can be much more specific about pickup and delivery times, as they transport goods from point A to point B.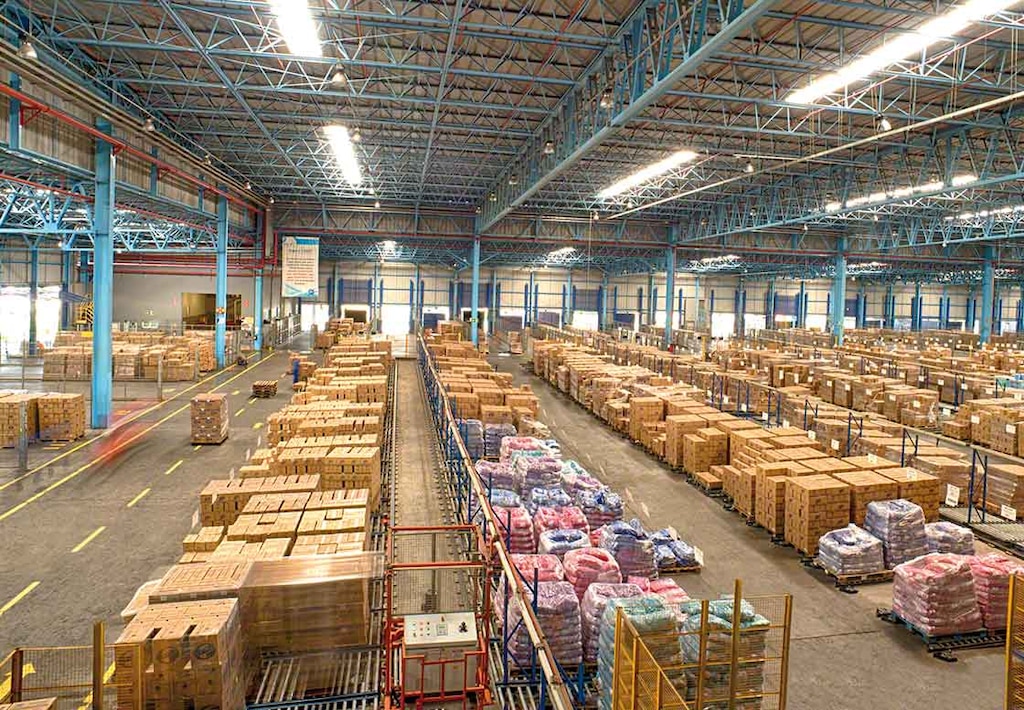 2. Goods consolidation processes in the warehouse
The groupage principle doesn't just apply to transportation. It also plays a major role in warehouses, particularly distribution centres. There, the consolidation of goods of different origin lets you optimise the storage space and fulfil customers' orders more efficiently.
In fact, when deciding on where to build an installation, the distribution network and possibility of consolidating loads are factors taken into account. The groupage concept gave rise to urban consolidation centres. Incidentally, it also plays a key role in cross-docking operations.
Inside the warehouse, stock consolidation consists of grouping together compatible goods from different sources. This is applied in:
Goods receipt processes: consolidation takes place when the stock that arrives is divided and sorted to be integrated into single-SKU unit loads.
Location management: goods consolidation allows you to play with spaces; in this sense, you can move stock from one slot or container to another to optimise warehouse space.
Operations prior to goods dispatch: on the one hand, merchandise can be taken from various containers and grouped together as a consolidated shipment. On the other hand, orders are commonly grouped by route or customer, as they're usually loaded into the same transport unit.
Groupage advantages
We've seen the characteristics of groupage in both transportation and warehousing. In both cases, the benefits are clear:
Operational cost savings: grouping loads together makes it possible to share shipping and storage costs, leveraging synergies between companies. This way, businesses that don't move a sufficient volume of goods on their own have the opportunity to access and pay only for the service they need.
Superior quality service: in transportation, freight groupage opens up a world of possibilities, resulting in more frequent shipments and the opening of more routes. Joining companies focused on the same objective increases options and flexibility in logistics operations.
Improved space optimisation: goods consolidation maximises space occupation by eliminating waste and making use of available space in lorries and containers as well as warehouses and distribution centres.
Managing the complexity of goods consolidation
For groupage to be successful, it's vital to coordinate and integrate operations. In the face of this increasing complexity, tools such as warehouse management systems (WMSs) have become essential to maintain full control over products entering and exiting the warehouse.
In this vein, the WMS enables you to record all stock movements in the installation and keep your inventory up to date after consolidating and deconsolidating loads. It also guides operators when performing these tasks.
If you'd like to benefit from the opportunities created by goods consolidation in order prep and dispatch operations, feel free to contact us. One of our technicians will analyse material flows at your warehouse and help you find the logistics solution that best meets your needs.