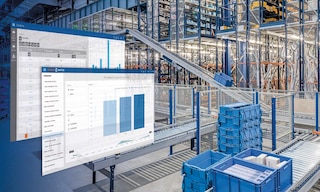 Hyperautomation: technology calls the shots
16 Sep 2021
Hyperautomation is a growing trend in Logistics 4.0. Having a hyperautomated supply chain involves, firstly, the complete digital transformation of logistics operations. Secondly, it means that artificial intelligence (AI) is responsible for making certain decisions that, up to now, were made by humans. The aim is to be more efficient in processes through technology and for people to intervene when they truly add value.
But what exactly is hyperautomation? And how does it affect logistics and the rest of the supply chain?
What's hyperautomation?
The term hyperautomation was coined by consulting firm Gartner (known for its Magic Quadrant for Warehouse Management Systems, in which Mecalux appears as a leading WMS provider). Hyperautomation describes the sophistication of automation, geared towards moving beyond robotic process automation (RPA). The aim is to create fully autonomous systems capable of taking on much more demanding tasks, such as forecasting future scenarios and making complex decisions.
Hyperautomation — mentioned in the Gartner Top Strategic Technology Trends report as one of the top 10 technology trends — is based on the premise that any business process capable of being automated should be automated, with particular emphasis on digital processing of all types of structured and non-structured data.
Thanks to hyperautomation, it's easier to drive forward the digitalisation of logistics. This strategy, which is being adopted across many businesses, consists of implementing new technologies in all areas of a company to improve its efficiency.
Difference between RPA and hyperautomation
Robotic process automation (RPA) constituted a decisive step towards the automation of tasks — especially administrative — in the business world. This discipline employs software robots to replicate and execute routine and repetitive tasks previously done by humans, such as extracting data; filling out forms; making calculations; copying, pasting, and renaming files; and creating directories and folders. Although they help significantly to streamline and carry out multiple procedures without error, it's important to remember: these robots perform actions based on a series of predefined rules.
Hyperautomation is an evolution of RPA, since it raises the level of automation, creating flows in which the robots act autonomously. These aren't limited to just carrying out following preset instructions; they're also responsible for making different decisions, making it necessary to refine their analytical and predictive capacity.
Hyperautomation, therefore, is based on the integration of RPA with technologies such as AI (which enables digital machines to imitate human intelligence), machine learning (which allows machines to interpret external data and learn from them to make decisions), and big data (which makes it possible to process large volumes of structured and non-structured data).
Examples of hyperautomation in the supply chain
When implementing hyperautomation in the supply chain, it's vital to have a system for collecting and digitising data in order to perform a given action completely autonomously, without human intervention. These are some examples of hyperautomation potentially applicable in the supply chain:
Back office: through resources such as optical character recognition (OCR) and text analysis, a robot could process documents to extract the relevant information from a customer order and automatically generate the corresponding picking order. Solutions like these are a real opportunity for speeding up and automating document and administrative management in the supply chain.
Demand planning: by collecting and comprehensively analysing data such as sales history and other relevant variables, a robot could be capable of predicting demand behaviour to anticipate, for example, undesirable situations such as a stockout. This enables the business to have an up-to-date inventory adjusted to its real needs, ensuring efficient, predictive, real-time control.
Order tracking and delivery: hyperautomation would make it possible, for instance, to provide customers with more accurate delivery times or inform them of expected delays. Hyperautomation could also improve the management of transportation fleets, taking into account updated traffic information.
Warehouse organisation: the digitisation of warehouse management automates and optimises tasks such as slotting (the assignment of locations to the goods). Using a set of predefined conditions (size, turnover, stock type, etc.), a warehouse management system such as Easy WMS from Mecalux can coordinate product slotting, making the best decision at any given time and contributing to efficient, error-free organisation.
Applied to the supply chain, hyperautomation fosters the integration of the latest technology to achieve increasingly higher levels of autonomy. The end goal is to increase efficiency in the different operations.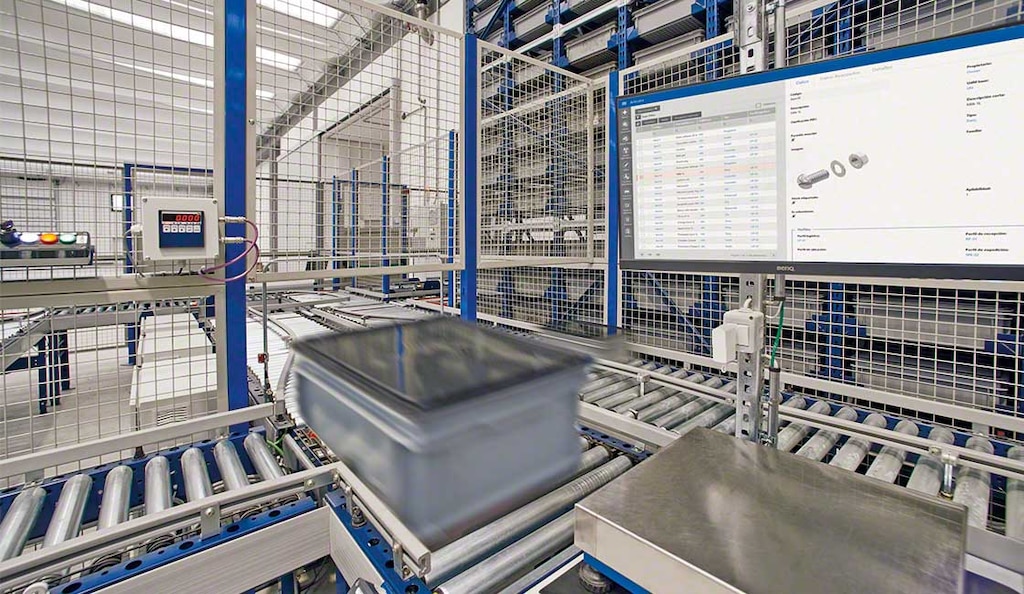 Advantages of a hyperautomated supply chain
Companies that invest in hyperautomation could be equipped with an optimised supply chain available 24/7 and that anticipates customer needs. Detecting possible unexpected changes in advance and being able to react in time thanks to predictive analytics makes the supply chain highly efficient.
The use of highly advanced technologies such as AI and machine learning makes it possible to identify patterns, opportunities, and incidents through big data analysis. With hyperautomation, employees can focus on other operations that add more value and that aren't so repetitive. They can also control the decisions suggested by the technology.
At the same time, hyperautomation is an excellent tool for minimising mistakes and operating costs. Businesses can say goodbye to costly errors, such as lack of goods organisation, out-of-date inventory, procurement imbalances, and inefficient information exchange. Moreover, hyperautomation encourages the responsible and sustainable use of supply chain resources to lessen the environmental impact.
In short, hyperautomation in logistics keeps companies competitive by streamlining processes, eliminating errors, and reducing costs.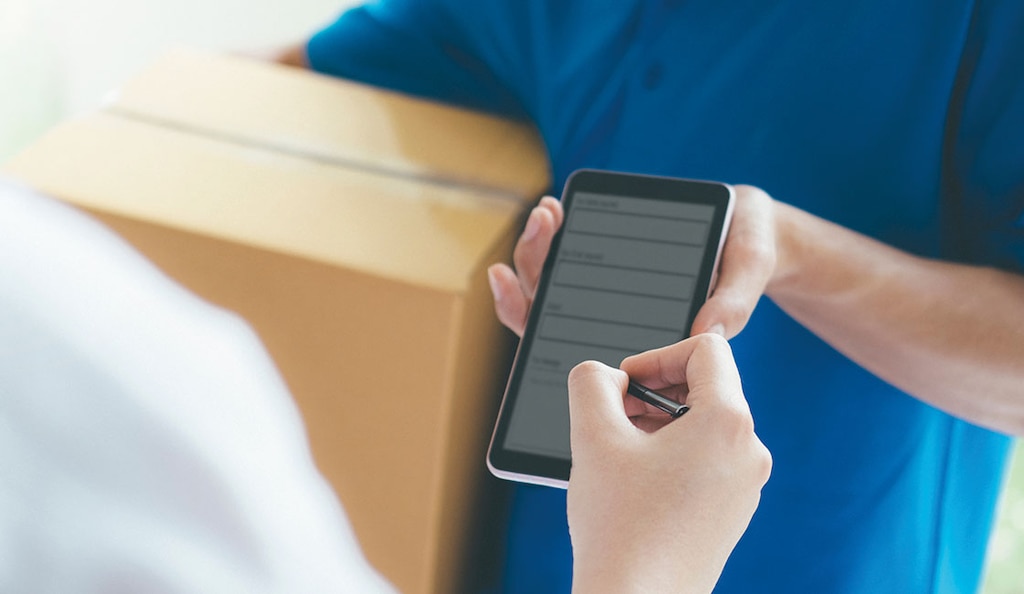 Decisive robots in an efficient supply chain
Hyperautomation is ushering in a new era in the digital transformation of logistics. The trend is to promote process digitisation and, in turn, to automate everything that can be automated, even delegating certain decisions to technology. The objective? To ramp up productivity and cut costs. In addition, hyperautomation enhances flexibility and scalability so that any company can adapt to different scenarios.
When automating a warehouse and digitising processes, it's essential to seek the advice of a specialist who will analyse the company's needs to find the best solution for each particular case. At Mecalux, we're experts in helping companies in any sector to automate their logistics operations via warehouse robotics solutions and our Easy WMS warehouse management system. Don't hesitate to contact us to start enjoying this powerful software program, which will speed up picking, determine a goods slotting strategy, and optimise stock management, among many other advantages.