03 Feb 2023
With the expansion of Industry 4.0, where business operations are increasingly complex, the importance of a supply chain control tower can't be stressed enough. Why? This digital solution provides information on logistics processes and helps drive strategic improvements.
Making decisions that optimise the supply chain is essential for boosting business. But this isn't as easy as it seems. With a supply chain control tower, companies can extract and process information generated by all the processes that make up the supply chain. The end goal is to put in place measures to increase productivity.
What's a supply chain control tower?
A supply chain control tower is a digital platform organisations can use to visualise all their logistics processes. IBM defines a control tower as a "connected, personalised dashboard of data, key business metrics and events across the supply chain." This virtual control centre provides companies with complete visibility of their logistics processes and monitors their warehouse performance in real time.
According to consulting firm Deloitte, a control tower's tools and techniques enable logistics managers to proactively manage their supply chains in real time. Cross-sectional data analysis lets businesses learn, improve, prioritise and solve critical problems, as well as anticipate possible risks.
A supply chain control tower requires specific programs to comprehensively monitor all supply chain processes. The system collects the data to be analysed by connecting to the various applications involved in logistics operations. These include, for instance, the warehouse management system (WMS), the manufacturing execution system (MES) and the enterprise resource planning (ERP) system. With the information obtained, organisations can scale up the throughput of their logistics operations and ensure the traceability of their products.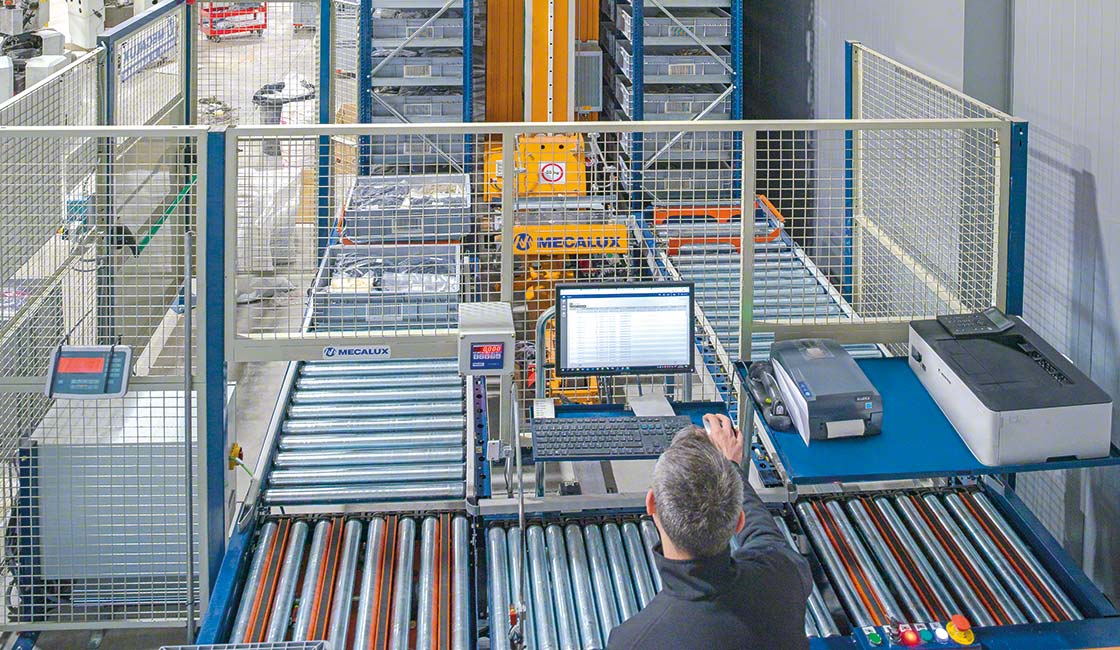 What's the purpose of a supply chain control tower?
A control tower offers total visibility of a business's supply chain. Consulting firm Kearney further explains this in the article Next-level logistics control towers: "Most companies conceptually understand the benefit potential of having a logistics control tower that makes inventories and flows fully visible — and therefore better controlled — across regions, divisions and trade lanes." With personalised dashboards for each organisation, the control tower provides logistics managers with valuable information to avoid potential disruptions and manage situations such as an unexpected rise in demand.
To respond rapidly to customer needs, businesses have to get on board with digitisation. According to Deloitte, a supply chain control tower has several clear advantages: "It can be used to address many issues within the supply chain to deliver tangible benefits: increased revenue, better margins, asset efficiency, enhanced risk mitigation and increased responsiveness."
A report from consulting firm Accenture also highlights the importance of control towers for companies to acquire greater financial and strategic value. The study finds that businesses that incorporate this digital dashboard into their strategy can scale up revenue, reduce logistics costs by 3-5% and raise labour efficiency by 10-20%.
A control tower helps businesses improve their service and gain full visibility and traceability of products during all supply chain stages. And this results in efficient, scalable, agile operations with fewer risks.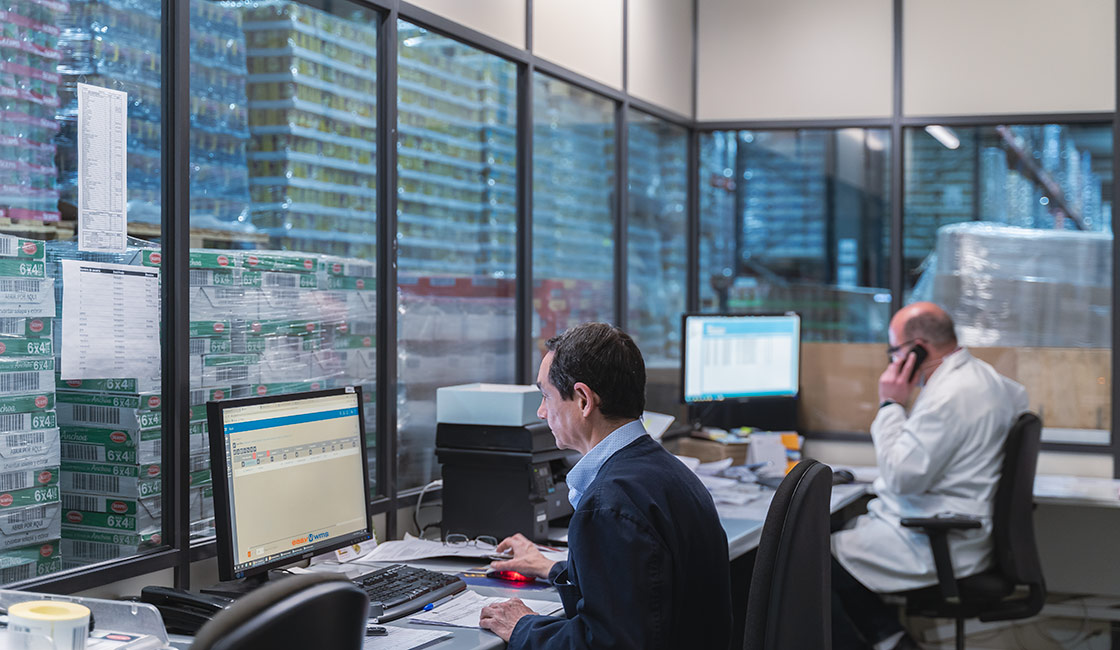 When is it important to implement a supply chain control tower?
By implementing Logistics 4.0 technologies, companies can have a supply chain control tower that enhances the efficiency of their logistics operations.
Although any kind of organisation can benefit from this digital solution, it's strongly recommended for businesses with highly complex logistics scenarios. Examples include companies with warehouses connected to production lines or with distribution of merchandise among various facilities or points of sale.
A control tower is also an ideal solution for organisations with a high pace of work and many suppliers. Digitisation offers immediate visibility into the operation of the entire supply chain. Moreover, it provides up-to-date information to prioritise logistics processes.
Supply chain visibility
A supply chain control tower is important because it gives companies complete visibility of their supply chain — and this clearly drives business. One of the advantages of this digital platform is improved supply chain resilience: organisations that adopt a control tower are better prepared to deal with any possible incident affecting their logistics operations. Plus, they're able to take action to remedy the situation more quickly.
Monitoring operations comprehensively across the supply chain also lets businesses focus on their top priority: ensuring customer satisfaction while anticipating any potentially adverse situations.
To stand out from your competitors, incorporating technology is a must. Are you considering digitising your logistics operations? Get in touch. An expert Mecalux consultant will advise you on the best digital solution for your company.