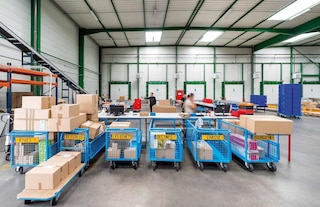 Improving warehouse productivity: a step-by-step guide
09 Dec 2020
As the saying goes "time is money." And this motto holds the key to understanding how to improve warehouse productivity, because in this situation wasted time can stand in your way. In our article, we will take a step-by-step look at what actions to take to transform your installation into a more efficient one.
1. Carry out a detailed study of the tasks
The starting point for improving productivity in a warehouse is to perform an audit of how it is currently running: what type of tasks are done and how much time is spent on each of them. This stage comprises the following steps:
- Identify the tasks that are performed in your warehouse
Administrative work like report making, delivery note organisation, task allocation (if non-automated), quality control, in-house meetings, etc.
Goods transport between the various warehouse zones (horizontal and vertical routes if working with loads at height).
Unloaded trips.
Loading and unloading lorries.
At this point, special mention should be made of order prep, as this is one of the costliest activities at an operational level. So, tasks linked to each picking phase mustbe analysed in detail.
- Calculate the operational times linked to each task
Once your checklist is ready, classify tasks, quantify them and write down the number of movements that each one involves, the time per movement and the total combined time. With this information in hand, you can create a table showing the full impact of each operation. For example, loading a lorry includes five different actions: administrative work, moving the unloaded handling equipment, collecting the pallet, moving with the load and positioning the load on the lorry.
- Analyse results as a way to define actions
Having this information will allow you to:
2. Analyse handling equipment productivity
Handling equipment has a direct impact on the way logistics processes are organised within a warehouse. For this reason, they warrant specific analysis which consists of:
Recording the current performance of all equipment in use, such as, what speed and height they reach, battery life and charging frequency, what aisle width they can operate in, and so on.
Measuring its impact on material flows because when activity levels increase, at some point, hauling loads inside a warehouse cannot go up without causing inherent waste and inefficiencies.
Thanks to this information, you can estimate which warehouse processes can be automated and with which systems. For example, the reduction in efficiency caused by in-warehouse traffic congestion may be one of the reasons for launching an automated project, as in the case of the Spanish logistics operator Disalfarm.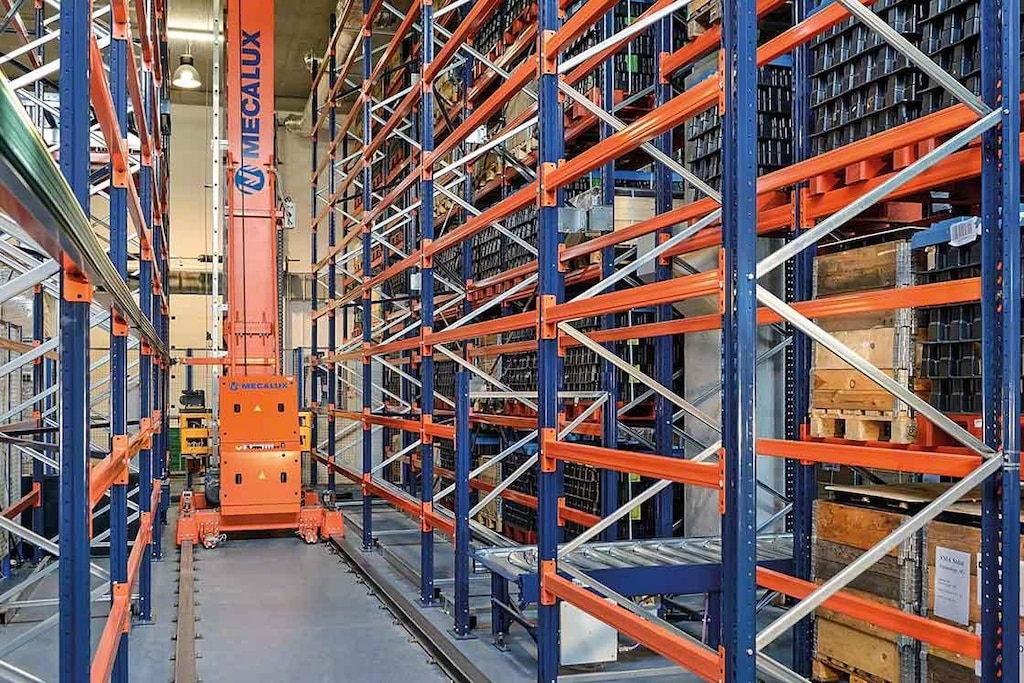 3. Evaluate stored stock
One of the logistics storage areas with the most potential for improvement is stock management. Finding opportunities for improvement in this area is worthwhile:
Analyse the trends recorded by stock movements to identify seasonality and verify that the layout arranged as per the A-B-C stock rotation rule is implemented correctly in your warehouse and that the storage systems are the appropriate ones.
Review the logistics parameters that are being used to assign storage slots, particularly when these are variable, such as in the case of a chaotic storage management system.
Carefully research procedures that may cause traceability issues. For example, how do you sort goods that are undergoing quality control? Also locate the products that are the so-called obsolete stock and draw up an action plan to dispose of them.
4. Consult your work team
Operators are another major focal point for improving warehouse productivity. Because of this, it is essential to involve your team in the process so that you can:
Figure out training needs since new skills can lead to improvements in team productivity.
Analyse workstations in terms of ergonomics and occupational health and safety.
Set up a brainstorming session to spot problems they face on a daily basis. This is the best way to find out what is hindering their effectiveness at work.
In short, boosting productivity in the warehouse means containing costs and improving service quality. An in-depth audit of how your facility is performing is central to knowing what actions to put in place to improve overall performance. If you also want one of our experts to guide you through the process, get in touch and put our experience to the test.