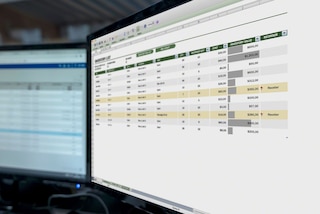 Inventory management with Excel: is it effective?
24 Mar 2021
In small warehouses, and even in some medium-sized ones, it's not unusual for inventory management to be carried out using Excel spreadsheets (or similar software). Nevertheless, knowing the actual status of your goods in real time is decisive for making informed decisions that lead to profits for the company. Excel has its limitations in this regard, and, in the long run, not investing in specialised inventory control software can take its toll. Let's examine why this is.
In recent years, the e-commerce boom has increased the complexity of warehouse tasks. Nowadays, there is an ever-growing variety of SKUs and less stock of each one. Plus, boxes have been established as the most common goods storage unit.
Against this backdrop, managing stock with paper and pen is unthinkable. Therefore, as a first step towards digitalisation, there are smaller companies that use Excel spreadsheets to take inventory in their installations. But is this a good method?
In this post, we'll analyse how to control warehouse inventory using Excel, what its disadvantages are and when you should invest in a warehouse management system (WMS).
Inventory with Excel: how does it work?
Microsoft Excel is an IT program used to analyse data. The main characteristic of this app is its design in the form of sheets and tables, where users add values that are then put in formulas to make calculations. This information can also be represented graphically.
Thanks to its functions, Excel has become a commonplace tool in the business world. This is also the case in several warehouses, even though the program wasn't specifically designed for this purpose.
Microsoft Excel, in fact, provides some templates (XLTM files) for certain logistics tasks. One of the most common is the "Warehouse inventory" module This sheet enables you to enter and eliminate items according to orders from the ERP, make item lists, retrieve data on each location and monitor the value of the inventory.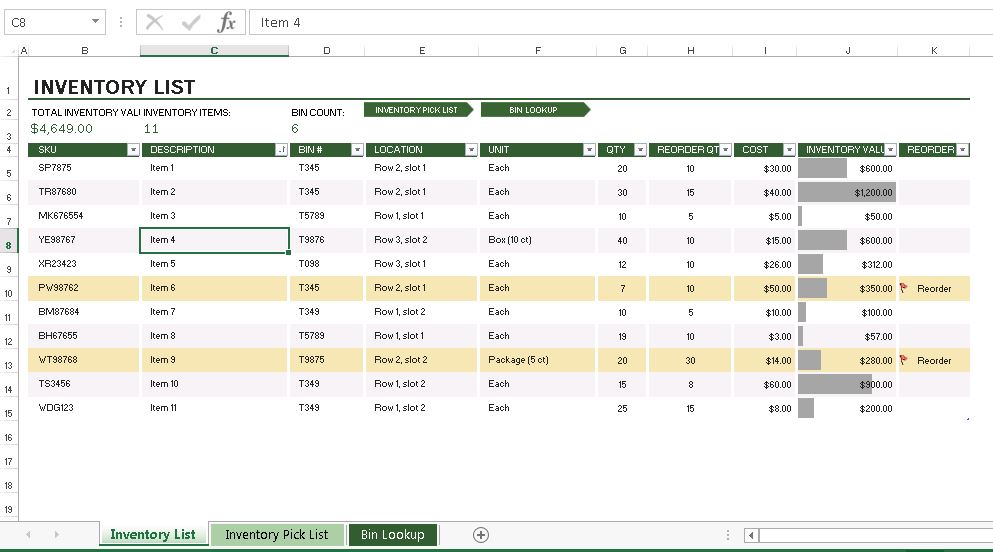 Obviously, the templates can be customised based on the particular characteristics of your business: number of SKUs, their weights and sizes, and the product expiry date.
In addition, by installing external modules, it's even possible to sync an Excel spreadsheet with a barcode reader. This updates inventory values more quickly. As these are not official modules, Excel updates could eventually break this connection, leaving you at the mercy of the module creator's support service.
Taking inventory via Excel has the advantage of its simplicity, as many workers are already familiar with its interface due to having used it in contexts other than logistics.
Nevertheless, it's important not to lose sight of certain major drawbacks. Stock control via Excel involves manual management of a great deal of the process (someone has to enter a datum into a cell, change a datum in another one, etc.). The probability of error is high. In addition, with Excel, you can't automate warehouse shipping and receiving, nor can you synchronise data with suppliers and customers. Product traceability will be practically nonexistent, and order prep will be suboptimal…. In short, if the warehouse grows, managing inventory in Excel will be impossible.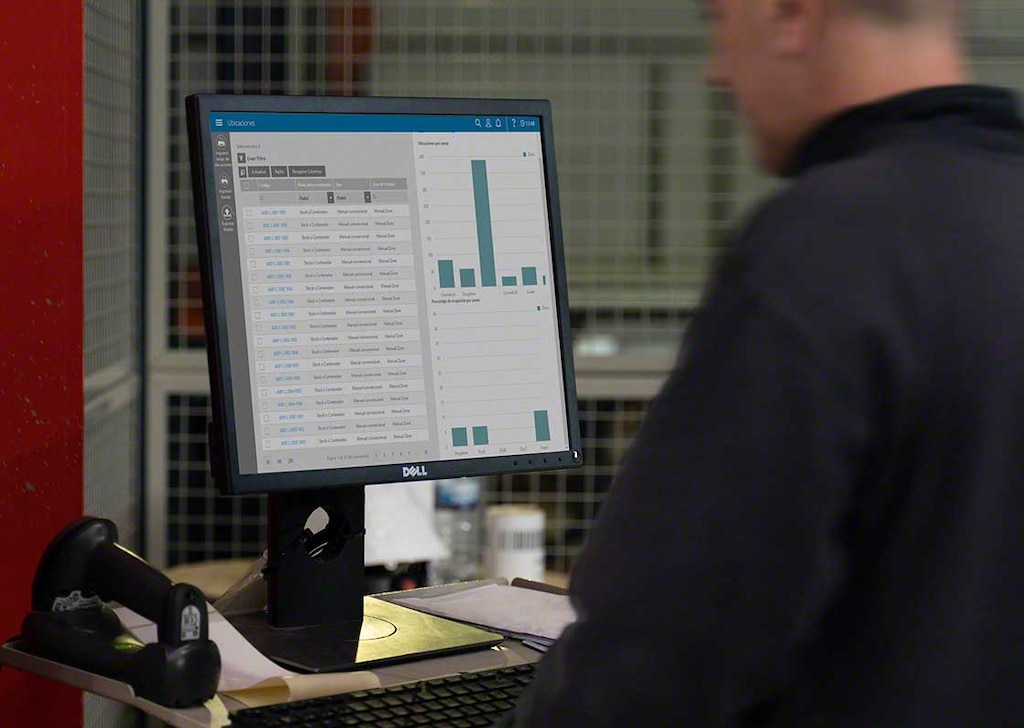 WMS vs. Excel: when to opt for a warehouse management system
Controlling stock with Excel constitutes an improvement compared to doing so with pencil and paper. However, when the installation goes beyond a certain level of complexity, it's essential to implement a WMS such as Easy WMS by Mecalux.
Warehouse management systems streamline stock control as well as other logistics processes that are vital for companies, for example, picking and location management.
Although WMSs are already frequently used in medium-sized and large installations, it's increasingly common to see them implemented in small warehouses. This is due to the advantages WMSs bring to task management.
Not surprisingly, controlling stock with a WMS facilitates:
Information in real time on the stock list in each warehouse: connected with the ERP, the software integrates all data related to the products, such as turnover, batch, etc.
Maximum agility in operator tasks: this software does away with the repetitive task of adding and deleting products and SKUs in the app. In addition, it eliminates any possibility of error.
Slot optimisation: the WMS automates product locations according to the company's strategies (turnover, proximity to other SKUs, etc.). In this way, storage capacity is increased without making changes to the warehouse.
Stock traceability: automated control allows logistics managers to monitor not only the amount of product there is for each SKU, but also its location during the various processes that take place in the installation.
Generation of reports and statistics: the software gathers the thousands of data produced daily so that warehouse managers can make decisions in line with the real throughput of each operation.
Automated warehouse inventory control
Logistics 4.0. has cut delivery times and forced businesses to adapt to the multiple sales channels used by end customers. For companies that have one (or more) warehouses with high-density product inflows and outflows, controlling inventory via Excel can lead to errors and, in turn, stockouts.
In an e-commerce scenario, where reputation is key for maintaining business competitiveness, only an agile service can ensure efficient deliveries and the proper optimisation of warehouse resources.
This is why more and more companies choose to use warehouse management systems. They enable firms to automate inventory control and location management, resulting in increased productivity and, especially, in the elimination of extra costs in these operations.
Throughout the past 20 years, Easy WMS has established itself as a benchmark intralogistics solution for eliminating errors in warehouse processes. Get in touch. One of our expert consultants will explain the advantages of implementing our WMS in your warehouse.