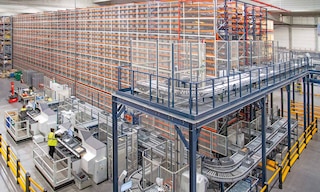 Lean supply chain: key for logistics efficiency
10 Oct 2023
Lean supply chain is a strategic management model that aims to reduce logistics costs, eliminate unnecessary activities and boost efficiency across the supply chain. In the era of globalisation, optimising logistics operations has become a determining factor for achieving business success.
The lean concept is inspired by the philosophy of Kaizen (Japanese for improvement), which dates back to the 1950s. After World War II, automotive company Toyota was looking to increase the throughput of its production centres in Japan to compete with the American industry. To do so, Toyota decided to identify and eliminate activities that consumed the most resources and, basically, didn't add value.
The lean philosophy can be applied to any supply chain process, including manufacturing, corporate management and logistics. Likewise, it's suitable for any type of organisation, regardless of business sector.
What's a lean supply chain?
Lean supply chain is a business management method centred on streamlining all supply chain processes using only essential resources. It consists of changing or eliminating activities that aren't really necessary and don't add value to the final product.
A lean supply chain optimises three key phases: manufacturing, logistics and distribution.
Manufacturing: centred on merchandise production and management of required raw materials.
Logistics: charged with storage, stock control and order fulfilment (processing, packing and shipping).
Distribution: focused on the delivery of goods via carriers.
How do you make a supply chain lean?
A successful lean supply chain calls for the combination of a strategic approach, operational practices, and, in many cases, technology and digitalisation.
First and foremost, a lean supply chain demands the commitment and adaptation of your entire team. The lean method involves a cultural shift across your organisation. Employees must be willing to embrace continuous improvement and collaborate in the ongoing identification of enhancements.
The first step in implementing lean supply chain management involves analysing the performance of your various operations in depth. With an objective picture, you can detect critical points and improvement opportunities.
Technology takes centre stage when implementing a lean approach. Incorporating new technologies allows you to scale up your processes and achieve an effective lean supply chain. "The modern information and communication technologies (ICT) of Industry 4.0 make it possible to establish connection among the products, machines and processes. In this sense, many authors have spotlighted the potential benefits of integrating technologies such as big data analytics, Internet of Things and cloud computing in lean systems, generating great expectations and enthusiasm," indicates the study Lean supply chain management and Industry 4.0 published in the International Journal of Lean Six Sigma.
Digital tools such as a warehouse management system (WMS) can boost efficiency and visibility in the supply chain. This software monitors the performance of operations in logistics facilities, enabling warehouse managers to apply strategic measures based on objective data.
Process automation also minimises human errors and increases efficiency and speed in carrying out tasks. Repetitive tasks such as movements of materials and order picking are prime candidates for automation.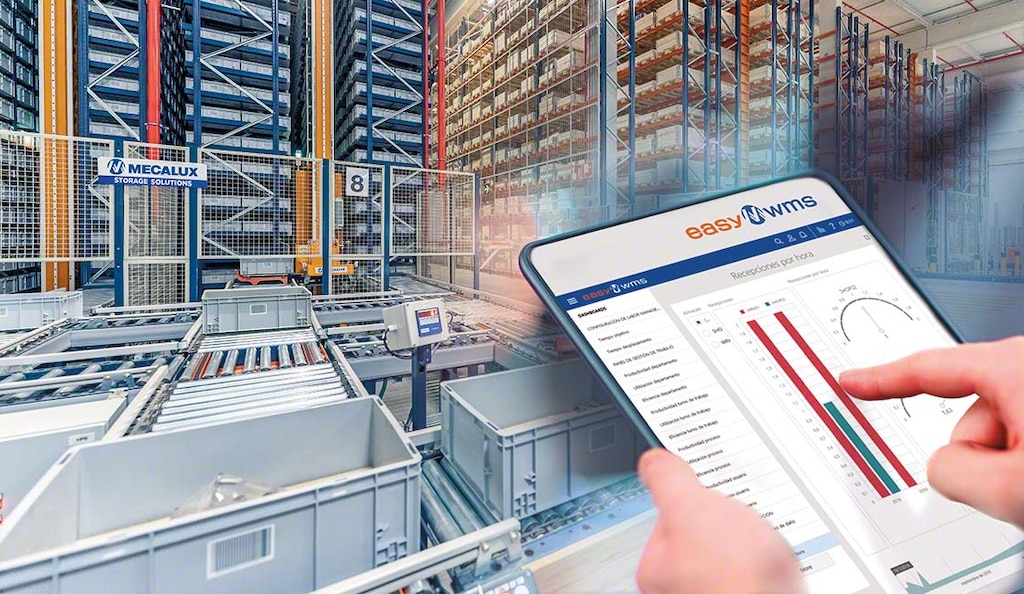 Lean supply chain examples and benefits
The lean supply chain concept was founded on a set of key principles that create a solid framework for transforming a conventional supply chain into an agile, adaptable, results-driven system.
A lean supply chain can help a company raise its logistics efficiency, enhance customer satisfaction and reduce costs. These are some advantages and examples of technologies used in a lean supply chain:
Continuous improvement. Organisations are constantly seeking ways to innovate and adapt their supply chains to respond to market fluctuations. The lean model allows them to keep up with changing demands and remain highly competitive. For example, the lean method is applied to order fulfilment by automating repetitive tasks like picking. RF scanners and put-to-light, pick-to-light, voice picking and pick-by-vision systems are solutions commonly found in a lean supply chain. This is because they ensure agility and high levels of productivity.
Maximum effectiveness. Businesses strengthen processes that add value to the supply chain and explore solutions capable of optimising them. In logistics facilities, movements of goods are expedited by means of automated internal transport systems (from conveyors and electrified monorails to transfer cars and autonomous mobile robots). With these technological solutions, companies can quickly and safely connect separate buildings as well as different areas within the same facility (e.g., production with the warehouse).
Customer priority. In a lean supply chain, customer satisfaction is at the heart of all decisions aimed at scaling up production and logistics processes. To avoid order distribution delays, organisations must pay special attention to ramping up throughput in order processing and shipping. Automation is an ideal solution that facilitates the goods-to-person method. With this order picking technique, automated systems bring the products directly to the operators.
Inventory visibility. The lean approach involves the implementation of the pull system (i.e., manufacturing and logistics processes are adapted to demand). With the pull system, companies avoid overproduction and cut their storage costs. To manage inventory effectively, it's best to install WMS software. This program organises operations and controls stock in real time.
Enhanced quality. By zeroing in on eliminating defects and issues in logistic processes, the lean supply chain promotes quality at every stage of the supply chain. This translates into fewer errors and happier customers. For instance, order picking can be prone to error. Identifying potential mistakes is the first step towards success. As part of the lean strategy to mitigate the risk of failure, companies can implement a WMS. This software sends warehouse pickers instructions on how to complete each order. Following its step-by-step instructions, these operators perform error-free picking.
Full cooperation. A lean supply chain fosters closer cooperation with suppliers, business partners, and, ultimately, all supply chain stakeholders. Companies that incorporate a WMS and an ERP system facilitate this cooperation, resulting in improved operational planning and much more optimised logistics management.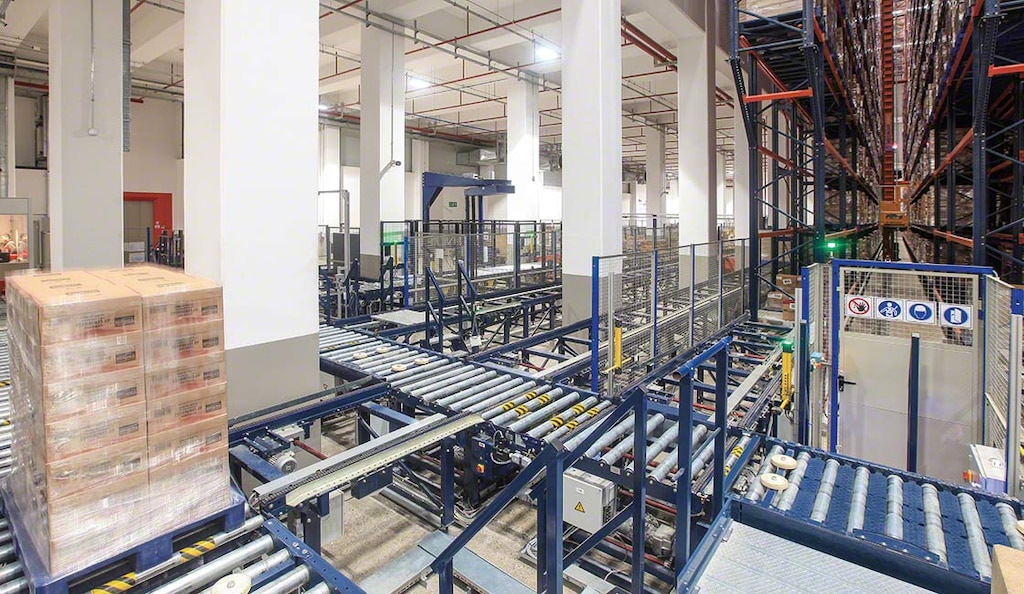 Effectiveness and customer satisfaction
In an ever-changing business world, where agility and efficiency are imperative for success, the lean supply chain model is a surefire way to optimise operations. This strategy is designed to boost the logistics processes of all kinds of organisations. Weeding out unnecessary activities and striving for operational excellence helps companies meet customers' changing demands more effectively.
Lean supply chain is a business strategy designed to turbocharge the logistics processes of any organisation. Through automation and digitisation, you'll reap the benefits of increased flexibility, competitiveness and improved service quality. Get in touch and we'll show you how to modernise your supply chain.