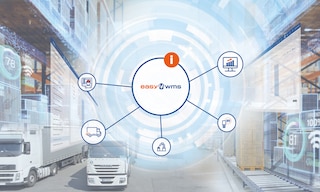 Logistics information systems digitise the warehouse
29 Jun 2022
Logistics information systems were created in order to eliminate errors in operations taking place inside and outside the warehouse. The use of different applications in the product manufacturing, storage, and shipping processes boosts efficiency in the supply chain.
These logistics management programs foster digital warehousing, i.e., facilities in which tasks such as inventory control and order picking are executed by software, avoiding delays and mistakes in these operations.
What are logistics information systems?
Logistics information systems (LIS) are digital programs that are implemented to facilitate decision-making and the management of operations such as procurement, storage, order picking, and the shipment and transportation of goods.
These logistics applications ensure continuous flows of information between companies involved in the design, manufacture, storage, and marketing of a product or service, connecting all the organizations and supporting product traceability.
Depending on which tasks in the warehouse are automated, different types of logistics information systems can be used. For example, a transportation management system (TMS) plans and organizes delivery routes, while an enterprise resource planning (ERP) system syncs processes and data between departments in a company ― including the logistics division.
Nevertheless, a warehouse management system (WMS) is the information system that acts as the brain of the facility. That is, it controls everything occurring inside the building, from goods receipt to shipments of orders to end customers. Deploying a digital solution such as a WMS minimizes the possibility of error due to manual management. How? This software guides operators in tasks such as stock replenishment, order picking, and goods shipment planning.
Likewise, in automated warehouses, WMS software coordinates the automatic equipment as well as operator tasks. These digital programs not only greatly increase product flows, but also improve safety in the facility.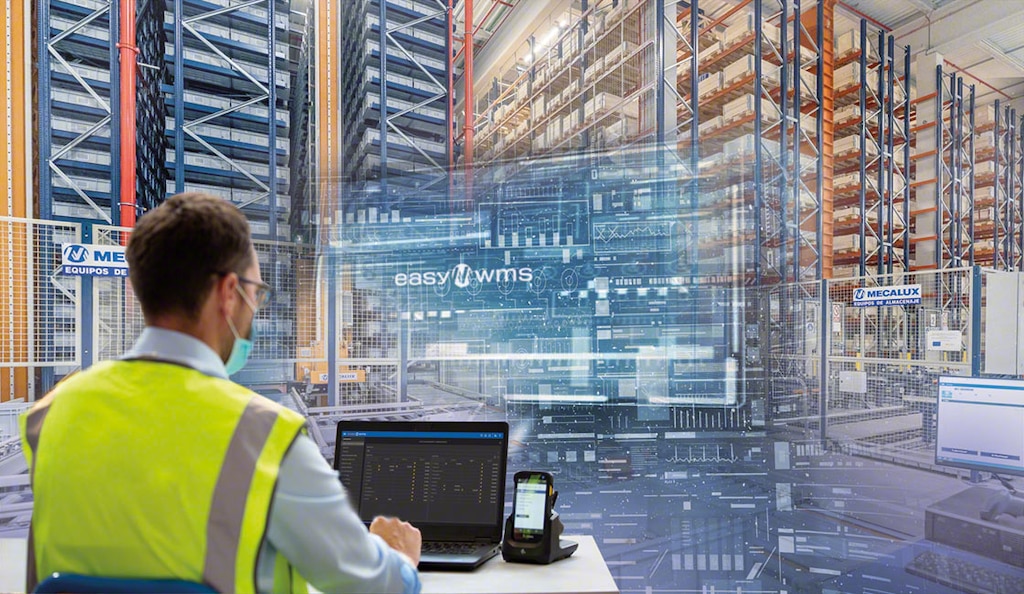 Benefits of implementing logistics information systems
Logistics information systems bring multiple benefits, namely:
Process automation: logistics management programs do away with manual data entry. They also automate the generation of the necessary documentation for logistics operations, minimizing the risk of error in processes such as inventory control and order fulfillment.
Automated information flows: logistics software extracts information from operations to coordinate warehouse processes and the different levels of the supply chain with each other. The most cutting-edge programs analyze logistics activity to obtain information in real time on the throughput of the facility.
Improved logistics planning: information systems make it possible to monitor a product across the supply chain and collect data, equipping logistics managers with all the information they need to carry out logistics planning.
Ultimately, logistics programs ramp up the efficiency of warehousing operations, syncing the facility with other levels of the supply chain, e.g., the building that houses the production lines or the distribution centre, among others.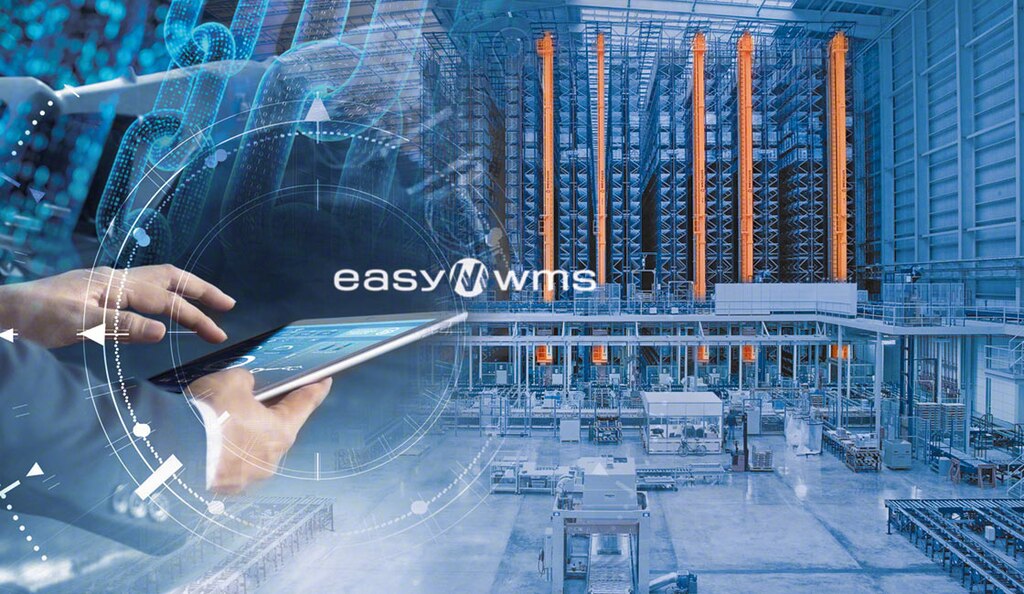 Types of logistics information systems
According to their degree of specialization, logistics information systems can be divided into horizontal programs, which feature several modules with solutions for the different departments within the organization, and vertical programs, which specialize in specific functionalities for a single company division.
The horizontal software category includes, for example, most ERP systems. These applications offer basic functionalities for all types of business departments, i.e., document management, sales and billing, and basic inventory management.
Vertical information systems, on the other hand, are configured to provide solutions for specific requirements. In the case of logistics, these functionalities might be advanced inventory management, demand planning, transportation route strategies, and the coordination of automatic equipment.
Among the vertical programs that can be implemented in logistics, the most prominent is warehouse management software (a WMS), a digital solution that administers the flow of goods and work. This tool also syncs the tasks of the operators and the automatic equipment, creating a productive, safe, and error-free working environment.
In addition to WMSs, other digital programs operate on one or more levels of the supply chain and can be coordinated with each other. These are the most common:
Transportation management system (TMS): logistics information software charged with optimising the planning of order distribution routes to increase efficiency in shipping and eliminate the risk of error.
Manufacturing execution system (MES): digital solution deployed in warehouses and production centres to organize, control, and monitor manufacturing processes on production lines.
Distributed order management (DOM) software: logistics information system specializing in order fulfillment. The program coordinates the operations that take place from the time a customer places an order until it is distributed.
Although these information systems are widely deployed in facilities, the intricacies of supply chain operations have driven many forward-looking logistics program developers to add new functionalities to adapt to the changing demands of the sector.
Logistics information systems and warehouse digitisation
The rise of ecommerce and omnichannel has increased the complexity of logistics operations. E-commerce logistics has put customer satisfaction centre stage, establishing norms such as, e.g., the change in the standard unit load from pallets to boxes, free order returns, and same-day delivery.
Therefore, Logistics 4.0 calls for agile, streamlined facilities with error-free operations that avoid cost overruns in stock management. To ensure maximum efficiency, more and more companies are choosing to replace manual management ― or management using low-complexity programs like Excel ― with advanced management systems capable of automating all operations taking place in the warehouse.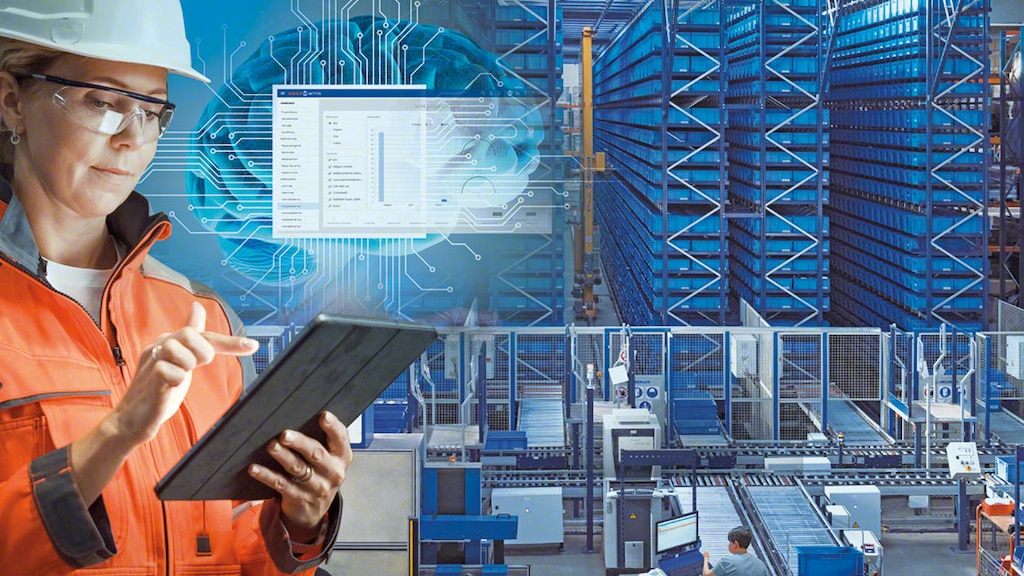 According to the authors of the research article Manufacturing and Logistics Information Systems, these programs optimise processes such as storage, transportation, and inventory management. "LIS can be configured to work in different scenarios and often support warehousing and transport management by optimising processes and tracking locations and inventory movements."
Logistics information systems are also valuable for managing costly operations such as reverse logistics. This is illustrated by Marta Starostka-Patyk, a Researcher at Poland's Częstochowa University of Technology, in her analysis The use of information systems to support the management of reverse logistics processes: "Surveyed companies most often use IT systems supporting the management of reverse logistics processes, guided by the need to sell new products and prevent the storage of unnecessary products in order to maintain their specific position."
New role of logistics information systems
Warehouse digitisation is here to stay, and logistics information systems play a key part in this process. Digital programs such as WMSs, ERP systems, and TMSs optimise logistics operations, creating a more productive, error-free facility.
At Mecalux, we've designed and enhanced Easy WMS, warehouse management software recognized by consulting company Gartner in its 2022 Magic Quadrant for Warehouse Management Systems. Implemented in over 1,000 facilities in 36 countries, Easy WMS from Mecalux is the advanced tool that can optimise your warehouse throughput. Want to find out more? Be sure to contact us. One of our expert consultants will advise you on the best solution for your logistics operations.