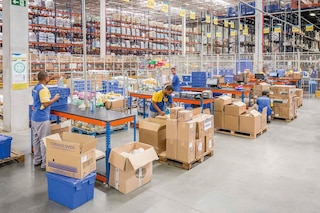 How do you plan logistical operations in peak season?
12 Nov 2020
Although each warehouse or distribution center is particular with its own rules and people involved, one of the common challenges is the organisation of logistics operations in peak season. At such times, the warehouse can become a pressure cooker about to explode. How can you grease the wheels so work flows without errors in peak season?
Here it compiles some good practices to apply in the warehouse so that logistical operations work smoothly, even under pressure.
1. Analyse in-warehouse logistics operations
Detecting points to improve is the first step towards process optimisation. In this sense, picking and order preparation are the most time and resource consuming logistics operations in a warehouse. Therefore, it is essential to analyse each detail to detect inefficiencies and adapt it to a peak activity period.
Even the smallest changes can be of vital importance in the global computation. For example, having enough packaging in stock and having it well located area can save unnecessary trips by staff. In addition, this is especially important during busy periods such as Christmas, sales or events such as Black Friday.
Do an in depth analysis of all processes that are carried out in your center along with your team of operators: the reception of goods, shipping and even other activities such as cross-docking operations.
2. Check your layout and adapt if needed
The impact of a warehouse's design is crucial in responding to peak season logistics operations. How stock and picking areas are arranged directly affect the time spent on picking.
During peak activity, efforts are concentrated on picking the right goods and getting them out the door as quickly as possible. To speed up the process, we recommend optimising the in-warehouse flow of materials. Another measure to consider is to set up additional areas dedicated to order conditioning or to try to simplify the packaging process.
In order to determine whether the requirements imply a temporary change in your layout, you need information on demand forecasts. In the end, the warehouse does not function as a separate node within the supply chain, but must be in direct communication with all its cogs and wheels.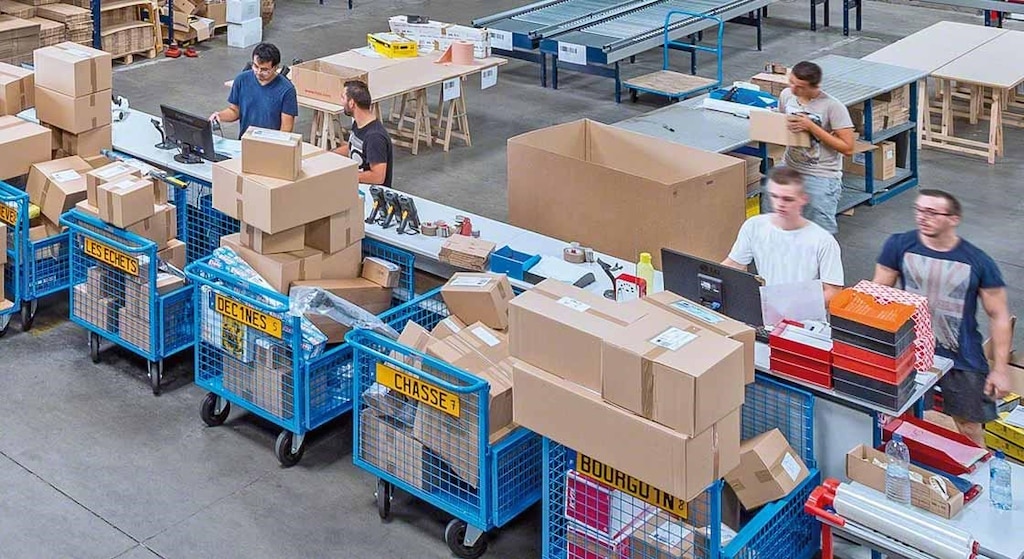 3. Do not neglect operator training
The operator versatility is one of the key assets when we talk about peak season logistic operations. However, working under pressure without the right tools can be counterproductive. Training is the core element that equips operators with the skills they need to perform effectively during peak activity. Two types fit all:
Continuous training for staff: Job rotation helps all workers to have the capacity to perform tasks in different areas. In addition, if automatic storage systems are used or there is warehouse management software, all workers must have the knowledge required to operate with them.
Effective initial training: in peak season, it is common to shore up your workforce with temporary workers. To integrate them quickly and fruitfully, design an express training plan specifically with them in mind.
4. Make the most of WMS functionalities
Using a WMS is a great help in managing a warehouse during peak seasons. Operations are automated and optimised thanks to the program, which step by step tells your team which tasks to execute and in what order. In this way, confusion disappears even in peaks in activity.
Taking Mecalux's Easy WMS warehouse management system as an example, its Labor Management System module is especially useful for coordinating the operator staff in high season.
As we have seen, there are many areas in the warehouse that need to be fine-tuned. For many sectors, this period of peak logistical activity is concentrated at Christmas time, but there are warehouses that go through them at other times of the year. Follow our advice and squeeze more potential out of your warehouse and WMS to deal with operational risks in times of increased logistics hubbub.