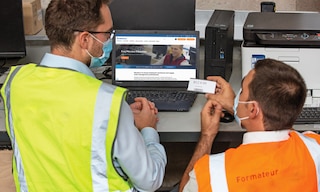 Logistics training: preparing future supply chain professionals
22 Nov 2021
Logistics training is the first step for people looking to start a career in this extensive field. Studying logistics helps future professionals of the sector to know all the processes that make up the supply chain inside out: from production planning to stock control to order distribution.
Why study logistics? Because the supply chain is one of the cornerstones for ensuring that companies' business activities are carried out effectively. Market changes such as the globalisation of trade and the expansion of ecommerce have made logistics processes more complex.
Taking into account that sector professionals play a leading role in today's economy, logistics training is an option that's opening more and more doors to professionals. With the right training, future industry professionals can acquire the knowledge and competencies they need to optimise supply chain operations and meet customer demands.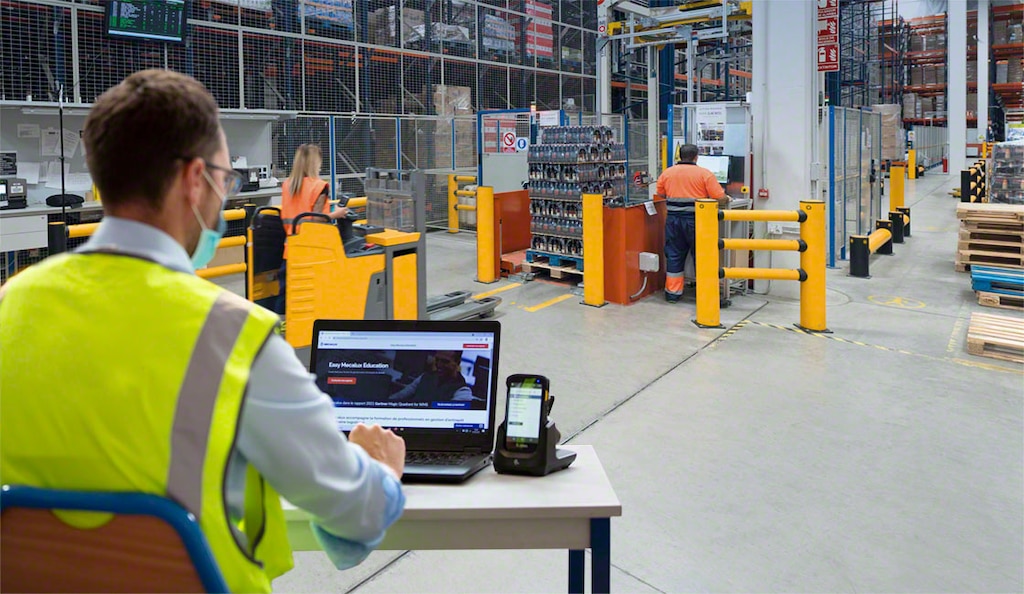 Logistics training for each job profile
Logistics training will vary by professional profile. Depending on the position and the tasks to be carried out in the warehouse, logistics professionals require one set of skills or another. For example, warehouse managers have to be able to interpret data and statistics to make strategic decisions.
Logistics manager
The logistics manager is the person responsible for supervising everything that goes on in the facility. Their day-to-day consists of coordinating the supply, storage, and distribution of goods. Their priorities include warehouse space purposing and resource optimisation.
People in this position usually have a college degree in logistics and transport, as well as experience working in a warehouse. Likewise, they have to be capable of interpreting statistics and data to monitor warehouse activities.
Supply chain manager
The supply chain manager is the professional who coordinates and plans all operations relating to the company's supply chain, from relationships with suppliers to transport routes to ensure that orders reach points of sale and end customers.
This is a multidisciplinary job profile, as this person oversees all the processes involved in the supply chain. To do so, applicants for this position normally have a college degree as well as a master's and have taken specific courses in supply chain management (SCM).
With specialised training, logistics professionals can obtain the expertise required to lead the teams that manage a company's supply chain. Moreover, targeted training in logistics enables future supply chain managers to develop management skills and the technological know-how needed to analyse the status of processes.
Safety manager
The person responsible for racking safety is charged with periodically checking the condition of the storage systems in the warehouse.
OSHA rule 1910.176(b) effectively states that material stored in tiers must be made safe to establish safe working conditions that minimise any potential damage to people and storage equipment.
The person designated to carry out this function must have specific information on the correct use of the storage systems and any possible risks. They must also be equipped with the expertise needed to conduct periodic internal audits, that is, exhaustive visual inspections of all pallet racking components.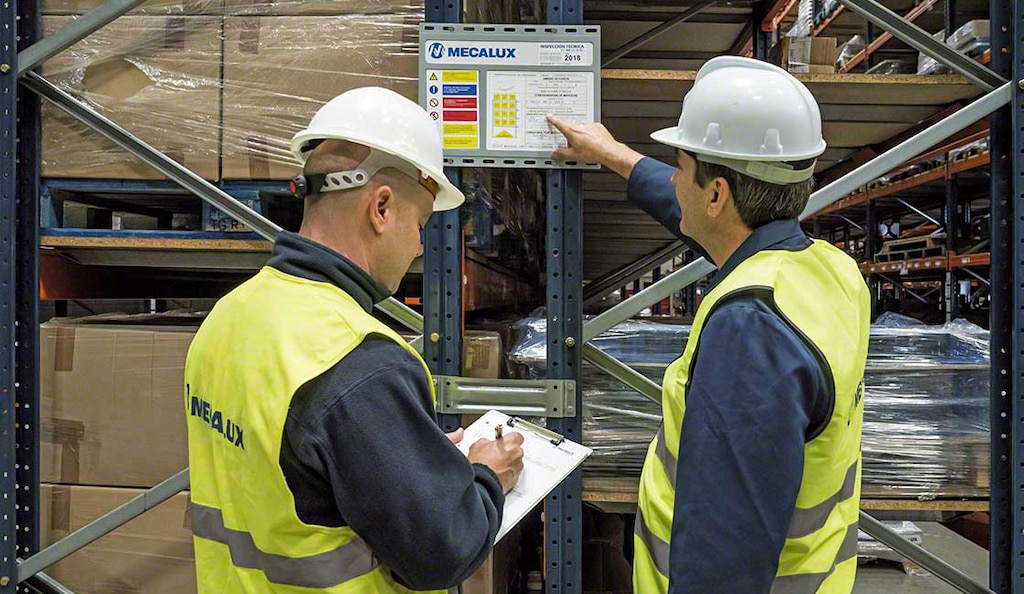 Warehouse operator
A warehouse operator is the worker that carries out the various manual operations performed in a logistics facility, from goods receipt to order processing to goods dispatch, among others.
For a warehouse operator to be prepared to complete any task, it's recommended that they take a specialisation course and obtain the appropriate warehouse operator qualifications. Specific training in this area provides operators with the basic skills they need to maintain the correct organisation of the logistics facility, as well as the essential preventative measures in the workplace.
During their working day, warehouse operators routinely have to work with different types of forklifts (reach trucks, counterbalanced forklifts, and/or order pickers, among others). To do so, these employees must have a certificate (for example, a forklift license) that guarantees they have all the knowledge required to operate one or more of these machines.
Institutes and research centres
Throughout the world there are prestigious logistics research and training institutes that fulfill two vital functions: on the one hand, they teach and train future logistics professionals. On the other, they serve as a lab in which experts and researchers collaborate with businesses to develop solutions to boost the supply chain.
One of the most renowned research institutes is the MIT Center for Transportation & Logistics. Created in 1973 and with more than 80 researchers on staff, the centre has developed a multitude of logistics solutions and has helped companies increase their business competitiveness. Mecalux recently held an interview with Yossi Sheffi, the Director of this Centre. Michigan State University also stands out in this field; it was recognised by US News & World Report as a leader in supply chain management/logistics training.
Europe also features a number of leading institutions that provide warehouse and logistics training and foment innovation in the industry with their expertise. Affiliated with MIT, Spain's Zaragoza Logistics Center (ZLC) is an international benchmark for research and education in logistics and supply chain management. Since 2003, ZLC researchers, academics, and students have pooled their knowledge to improve the industry and drive excellence through innovation.
Meanwhile, the Eduniversal Best Masters Ranking highlights universities in practically all European countries: Germany (Reutlingen University – ESB Business School), the Netherlands (Rotterdam School of Management), Portugal (Nova School of Business & Economics), and the UK (WMG, University of Warwick), among others.
Also in Europe, the QS World University Ranking from education specialist Quacquarelli Symonds notes that the following universities feature specific training in supply chain management: Belgium's Antwerp Management School, Spain's ESIC Business&Marketing School, France's SKEMA Business School, and Italy's Politecnico di Milano Graduate School of Business.
One of the most renowned centres in Asia is the Malaysia Institute for Supply Chain Innovation, created in 2011 as a joint initiative between MIT and the Malaysian government. This institute has three key objectives: to provide logistics training, carry out research in cooperation with the industry, and promote the dissemination of knowledge generated on the supply chain.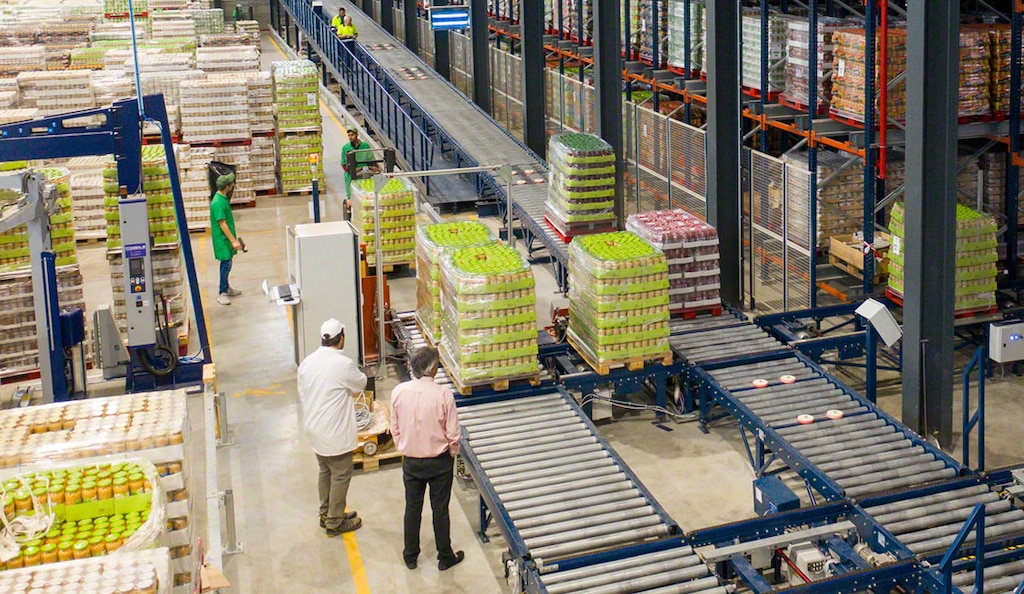 Easy Mecalux Education: tool for logistics training
Well aware of the importance of training in logistics, Mecalux has launched Easy Mecalux Education, a program designed to teach users how to install, configure, and operate warehouse management software in a real-world environment. Training centres can employ this tool to instruct future warehouse professionals on the use of technology.
This is the case of French training centre Startévo, which has implemented Easy Mecalux Education in its warehouse to teach students how to develop their skills by working with real warehouse management software. With this program, students learn how to accurately control everything happening in a logistics facility.
At Mecalux, we develop solutions to increase the throughput of any warehouse and enhance logistics training for future industry professionals. Get in touch so we can show you our range of products for training centres specialising in logistics.