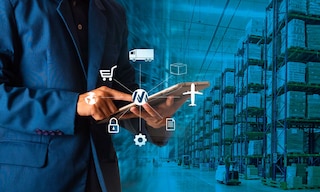 What does a supply chain manager do?
10 Nov 2021
A supply chain manager is a professional tasked with supervising and managing strategies in stages such the procurement of raw materials and distribution of finished products. In other words, they're responsible for coordinating operations to ensure that the supply chain runs smoothly.
In an increasingly competitive logistics and production environment, this role has become key to employing supply chain strategies. The emergence of new Industry 4.0 technologies has put the role of this professional front and centre when it comes to maximizing productivity with a highly technological supply chain.
Supply chain manager job description
Supply chain manager is a professional profile within a company charged with coordinating and planning operations relating to the supply chain. These encompass the supply of goods via suppliers to the designation of distribution routes to ensure that the finished product will reach the points of sale and the end customers.
The supply chain manager supervises all the logistics processes carried out in a business's production plant as well as its different warehouses. For example, as part of their duties, they have to guarantee that there is enough stock or production capacity to meet customer demand at all times.
The tasks of a supply chain manager are geared towards optimizing resources, movements, and human and financial capital inside and outside the warehouse. With this objective, this person is tasked with planning and implementing supply and distribution strategies, in addition to gathering and analyzing supply chain KPIs (key performance indicators) to measure the success and efficiency of the organization's supply chain processes.
The supply chain manager must be capable not only of integrating work, material, and information flows, but also of strategically coordinating and planning phases such as procurement, production line supply, and goods distribution.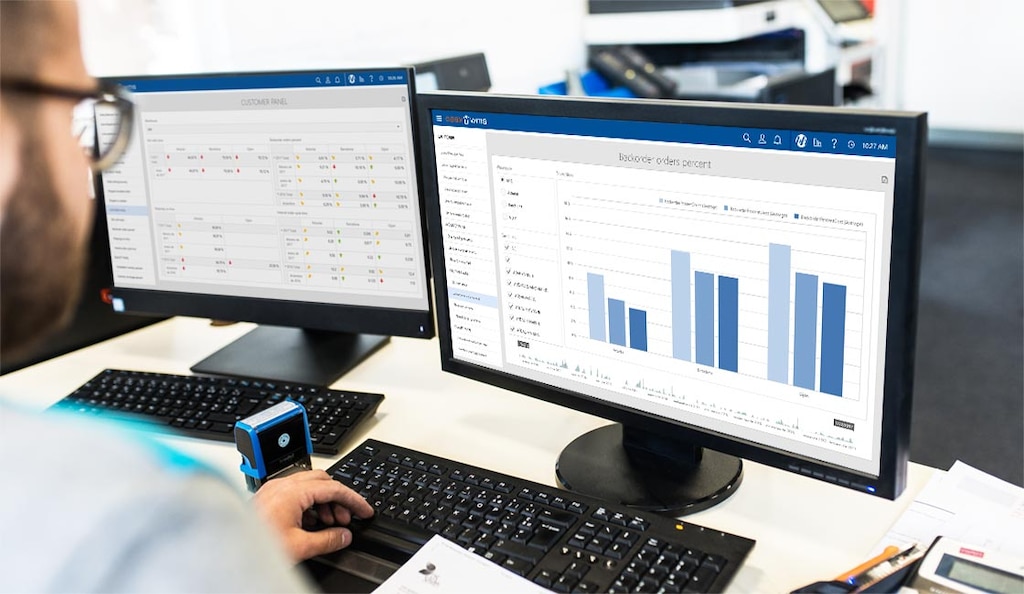 Supply chain manager responsibilities
In contrast to a logistics manager or a warehouse manager, the fundamental role of a supply chain manager is to implement strategies that ensure maximum productivity and efficiency. These are some of the primary responsibilities of a supply chain manager:
Remain in constant contact with multiple suppliers to ensure the best supply and production prices.
Plan and implement supply chain strategies, taking into account stages such as raw materials procurement, manufacturing processes, and transportation routes.
Design flows of goods and work in the warehouse, making decisions about picking routes, the type of handling equipment required, and the storage systems needed to optimize the facility's performance.
Establish KPIs to analyze in order to monitor the throughput of each operation. Some of the most common KPIs include the percentage of wrong orders, unplanned downtime, and the rate of returned products.
Control stock and human capital volumes to respond to current orders.
Identify bottlenecks in warehousing, production line supply, picking strategies, and in managing the shipment of products to their final destination.
Research new models of warehouse management, goods dispatch, and product manufacturing to optimize the facility's resources.
In short, the supply chain manager coordinates and plans company strategies with a view to achieving maximum efficiency in stages such as raw materials procurement, storage, and distribution of finished goods.
Supply chain manager profile
Supply chain manager is a career profile that calls for specific training in stock control as well as budget and supplier management. Therefore, supply chain managers usually have a university degree in Economics or Business Administration and Management, for example.
They also require specific training in the field of supply chain, for instance, a master's degree in Supply Chain Management (SCM). These programs immerse professionals in the field of operational management in a warehouse or production plant, providing them with knowledge of innovative techniques and solutions in product manufacturing, logistics, and warehousing, among many other areas.
Information and communications technology (ICT) is especially crucial in supply chain manager training, since it's becoming more and more customary to use specific programs — i.e., a warehouse management system (WMS) or a MES (manufacturing execution system) — for logistics and production in an Industry 4.0 facility.
Beyond the professional profile, a supply chain manager should have leadership qualities, as they have to implement strategic policies for the business. Likewise, they should have analytical skills and capabilities: they need to continuously monitor the KPIs produced in the supply chain to optimize resources and anticipate operational failures.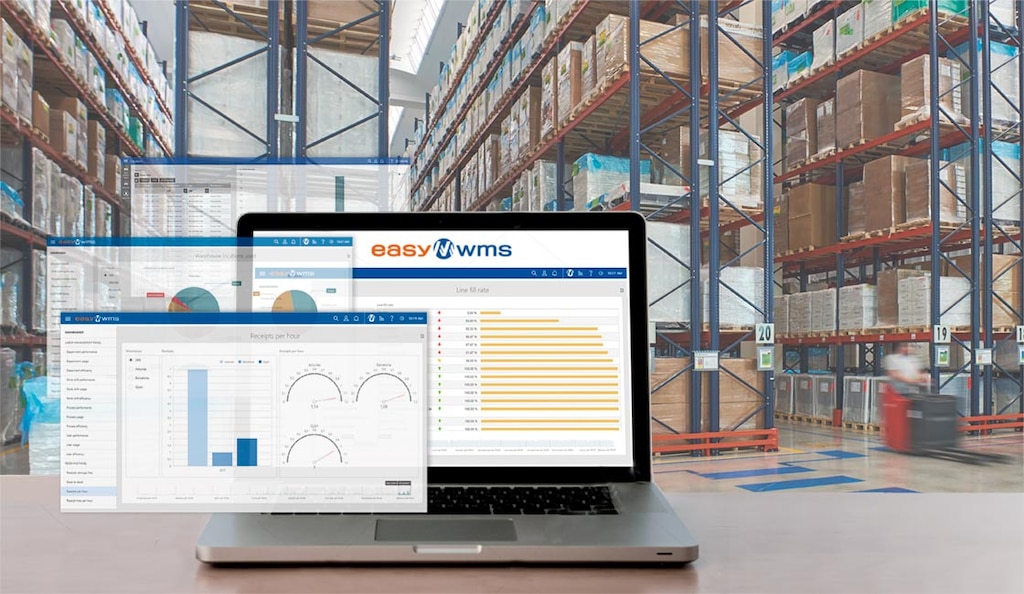 Digitization and the role of supply chain manager
The digitization of logistics and production processes has directly affected all job profiles, especially those related to decision-making. And supply chain manager is no exception.
Currently, these professionals rely on a wide range of digital solutions to automate logistics operations, from manufacturing to product distribution. Additionally, these software programs constantly capture all the data produced in the warehouse, providing the supply chain manager with information on the real throughput of the pick stations, on storage location management, and on the production lines, among other data.
Digitization has also enhanced communication between departments, which is vital in the day-to-day tasks of a supply chain manager. In fact, ERP (enterprise resource planning) systems coordinate communication between the different areas of a business. But this isn't the only solution new technologies have introduced. There are also specific logistics and manufacturing software programs on the market, namely warehouse management systems (WMSs), which automate everything that happens inside a logistics facility.
A program such as Easy WMS from Mecalux has specific modules that increase warehouse productivity and, most notably, help supply chain managers to make better decisions in relation to logistics and production. These are the main programs available:
Supply Chain Analytics: segments and structures everything occurring in the warehouse to convert it into useful information and improve decision-making.
Multi Carrier Shipping Software: automates communication with transportation agencies to prevent errors in stages such as goods dispatch and distribution.
WMS for Manufacturing: syncs the supply and production buffers to ensure uninterrupted supply to the production lines.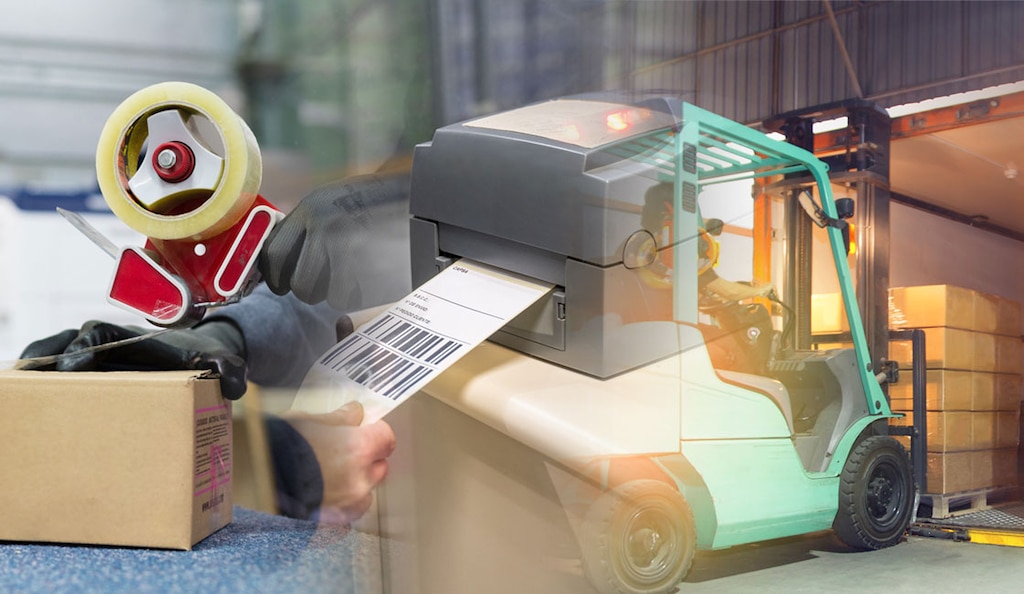 Supply chain manager: optimization of the supply chain
The supply chain manager is charged with planning, implementing, and monitoring all the strategies that directly affect the stages involving the production, storage, and distribution of goods in the supply chain. This professional's main job is to maximize efficiency in operational processes, optimizing elements such as raw materials, storage capacity, and distribution routes.
The introduction of new technologies in the areas of production, logistics, and business management has enabled supply chain managers to automate tasks such as the collection of KPIs and management of locations based on preset criteria.
If you're in the market for efficient logistics and manufacturing solutions, don't hesitate to contact us. Mecalux features a vast range of intralogistics solutions to optimize your warehouse throughput.