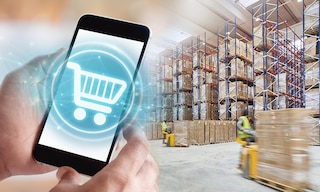 Social commerce and how it affects logistics
03 Aug 2023
Ecommerce has become an intrinsic part of our lives. And it's giving rise to a new trend that's transforming the way we sell and shop for products online: social commerce.
This concept blends social media with ecommerce, empowering companies to enhance the visibility of their goods and attract potential customers. As social commerce gains ground, businesses need to understand how it impacts their logistics processes.
What is the social commerce strategy?
Social commerce is a form of ecommerce that combines social media with online sales platforms. It consists of promoting, selling and buying products or services via social networking sites such as Facebook, Instagram, Snapchat, Pinterest and TikTok, to name a few.
Instead of redirecting potential customers to an external website to make their purchases, social commerce allows transactions to take place within the social network platforms themselves. This means users can discover, share, comment and buy merchandise without having to leave the social media browsing experience.
Social commerce harnesses the power of social networks to provide companies with greater visibility, direct interaction with customers and the ability to influence shopping decisions more effectively. Businesses can use promoted ads, sponsored posts, product tags and direct links to purchase pages to promote their goods and entice users to buy them. Additionally, this type of ecommerce can integrate secure payment tools and various delivery options, making the buying process easier for customers.
What is social commerce vs. ecommerce
Ecommerce and social commerce are two distinct online sales modalities with a few key differences:
Sales platform. While traditional ecommerce transactions occur on dedicated ecommerce websites, social commerce sales are made directly on social media platforms, e.g., Facebook, Instagram and Pinterest.
Social interaction. Traditional ecommerce focuses on the purchase of goods. In contrast, social commerce encourages user interaction to comment, share and recommend items, influencing the buying decisions of other customers.
Product discovery. Typically, ecommerce customers search for specific merchandise or browse through categories on a website. In social commerce, however, products can be discovered through sponsored posts, ads, personalised recommendations or by participating in social media communities and interest groups.
Shopping experience and checkout. In ecommerce, customers usually complete the purchasing process on the store's website, with standardised payment and delivery options. In social commerce, this process takes place within the social networking platform, offering a more seamless and convenient experience.
To sum up, while ecommerce focuses on traditional online stores and purchase functionality on dedicated websites, social commerce leverages social networks to facilitate social interaction, product discovery and direct purchases within the social media platforms. Both approaches have their advantages and can complement each other within a company's online sales strategy.
How does social commerce impact logistics?
Social commerce logistics processes should be designed to guarantee a smooth, satisfying experience for both users and sellers.
Social commerce provides businesses with a platform to reach a broader, more diverse audience. Social media platforms have millions of active users daily, meaning organisations can raise their visibility and reach a large number of potential customers worldwide. Nevertheless, this expanded reach also poses logistics challenges: companies must ensure they can manage higher order volumes and ship products to multiple locations while meeting delivery deadlines.
For businesses, social commerce involves agile and flexible logistics operations that enable them to quickly pivot to meet changing needs and personalised service expectations. Moreover, interacting with customers through comments, private messages and other forms of communication requires proficient management of inquiries, quick responses and resolution of issues relating to orders and deliveries.
Social commerce also presents challenges for reverse logistics (management of returns and refunds). Since customers can buy products directly through social media, companies need to establish clear return policies and efficient logistics processes to handle returned merchandise and guarantee a satisfactory shopping experience.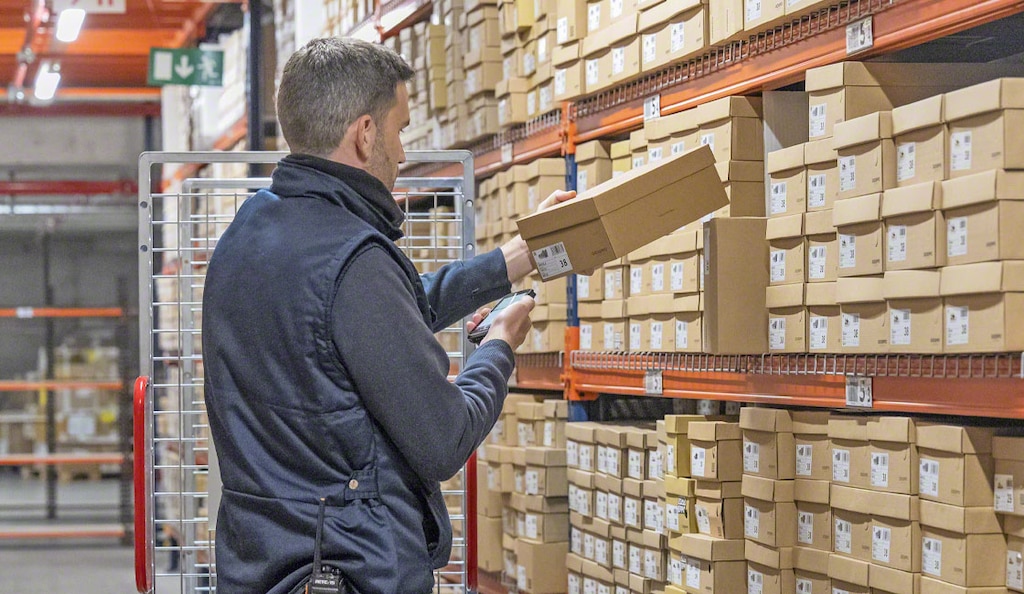 Logistics features of social commerce
Effective logistics operations are crucial for the success of social commerce. They directly influence the customer experience and can make or break a business when it comes to customer loyalty and brand reputation. These are the characteristics and logistics challenges of social commerce:
Storage and inventory management. It's essential to be equipped with a solution that rigorously monitors storage and the flow of goods. A warehouse management system (WMS), for instance, keeps an up-to-date record of available products, ensures stock traceability and plans replenishments based on demand.
Order fulfilment. Software that digitalises picking management streamlines social commerce order processing. This can include the receipt of orders, stock availability verification, invoice generation and package preparation for shipping.
Integration with carriers. Establishing agreements with reliable delivery agencies makes social commerce order shipping more efficient. For example, Mecalux's Multi Carrier Shipping Software automates communication between the warehouse and different transport agencies, organising goods-out processes such as packaging, labelling and shipping.
Proper packaging. Using appropriate packaging is critical to protect parcels during transport. Companies use sturdy boxes and protective filler materials to make sure that items in transit don't get damaged.
Delivery times and tracking. Setting clear, realistic delivery times and capably communicating them enhances customer satisfaction. And providing a tracking number allows users to check the progress of their order delivery, receiving updates on its location and status.
Returns management. Establishing transparent return policies and efficiently managing reverse logistics is vital in social commerce. Supplying prepaid return labels and processing returns promptly helps to strengthen customer satisfaction.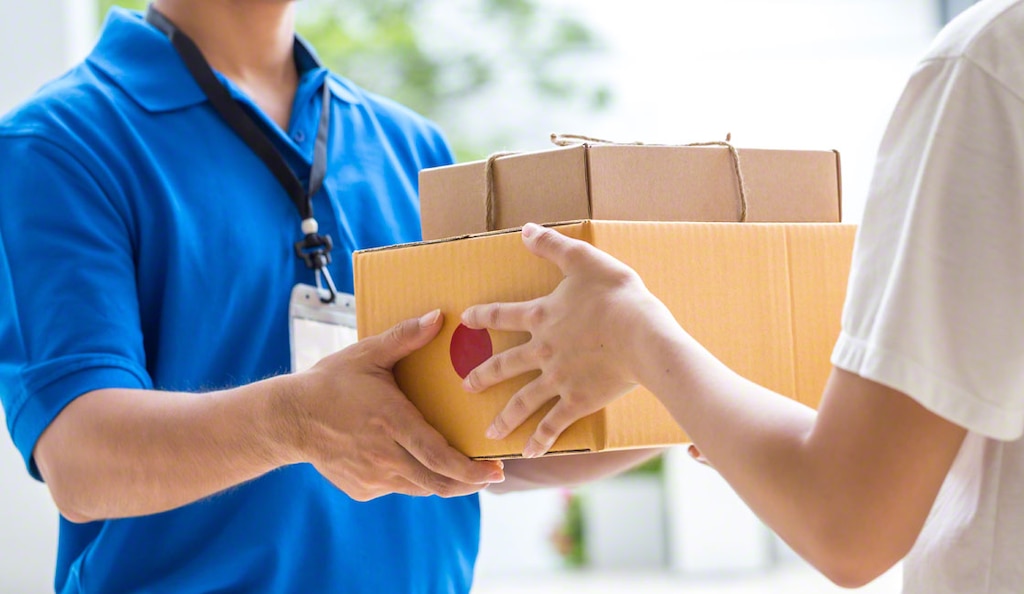 Social commerce: increased orders in the warehouse
Social commerce is changing how companies interact with customers and sell their merchandise online. While it provides new opportunities and greater reach, it also poses logistics challenges. Organisations need to adjust their supply chain to meet the demands of a wider and more diverse market, handle direct interactions with customers and effectively manage returns.
Brands that successfully integrate social commerce into their business strategies will be better positioned to reap the benefits of this growing trend and remain competitive in the current market. Looking to tailor your company's logistics operations to social commerce? Get in touch. One of our expert consultants will analyse your requirements to equip your warehouse with flexible processes designed to meet your needs.