04 May 2021
Traceability is a tool used to identify and monitor the elements involved in making a product (from raw materials to packaging) and all the phases it goes through (production, storage, and delivery to the end customer).
Employing traceability software is an effective solution for managing all this information in a controlled, efficient way and preventing errors from occurring. The importance of traceability in logistics is undeniable, so companies require effective software for overseeing their stock.
Below, we'll examine the role of this software and the advantages it can bring to businesses.
What's traceability and why is it so crucial?
Let's begin with a definition. Traceability refers to the set of procedures and measures aimed at registering and identifying a good from its origin (production site) to its final destination. Traceability seeks to know where and in what condition the product is in the supply chain.
Tracing a product consists of reconstructing its history and identifying the conditions surrounding it along the supply chain. Thanks to traceability, companies can know everything that happens in the supply chain and easily detect the source of incidents.
Imagine an organisation that, for safety reasons, was forced to recall a batch of a product from the market. To locate the items in question, the firm would make use of traceability and would require the cooperation of the various links in the supply chain.
There are three types of product traceability: backward (reverse), internal (also process or in-house), and forward. Backward traceability looks for the source of the ingredients and elements used to make the product. Internal traceability is centered on tracking the process the product went through in-house in relation to the raw materials that make it up as well as its packaging. Finally, forward traceability is based on identifying the merchandise's destination and all information relating to its marketing.
Why do I need traceability software?
Industries such as the food, pharmaceutical, and chemical sectors are obligated to provide traceability of their goods. Likewise, companies in other industries also do so to strengthen their commitment to consumers and convey trust to their customers.
To control all data related to their product, firms need traceability systems. They comprise IT programs that closely monitor the goods that enter, are stored in, and leave the business. At the same time, they securely control the processes each item has undergone.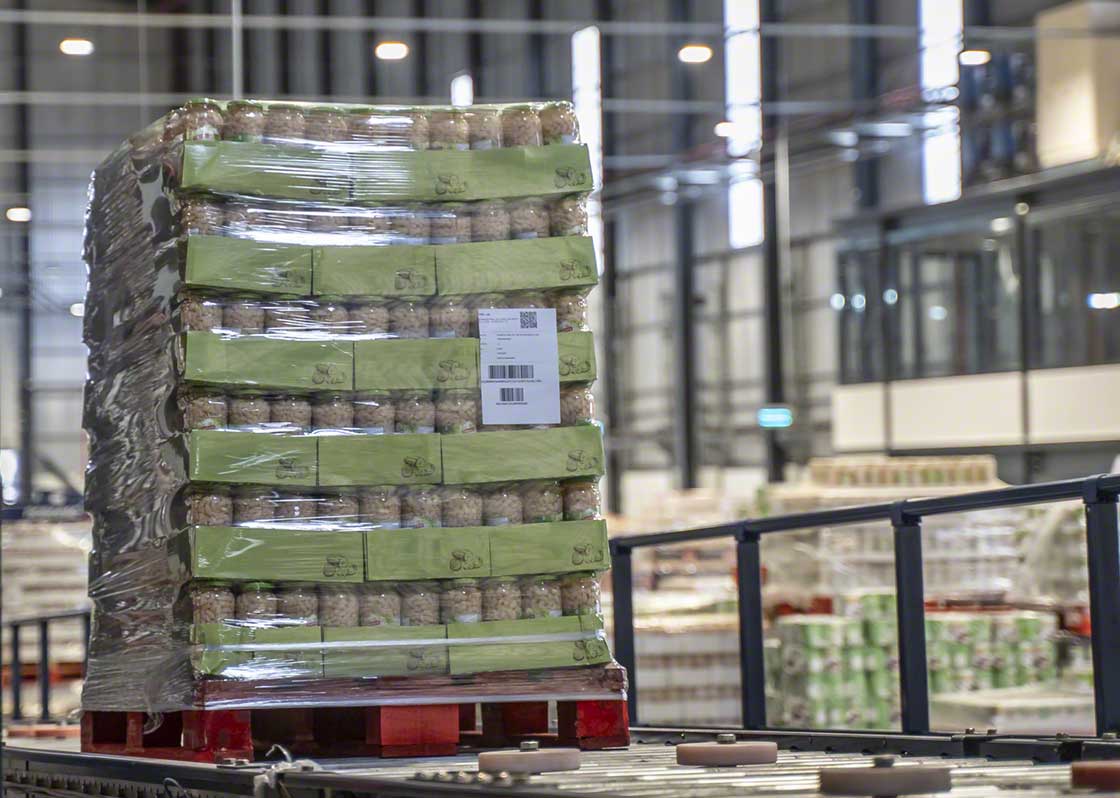 Effective traceability software must follow product movements through the manufacturing, processing, and distribution stages. Additionally, these programs should include backward, internal, and forward traceability to fulfill four functions:
Detail the entire product history. This tells you which provider supplied the items or, in the case of kitting or goods from production, which raw materials were used in the manufacture and assembly of the merchandise.
Track down any product at any moment, regardless of its location (whether a warehouse or point of sale).
Know the logistics attributes of the products, that is, information such as source, series number, UPC, color, manufacture date, and use-by date.
Block any stock affected by a safety measure and prevent its distribution and sale.
ERP systems have features designed to manage warehouses, such as monitoring of goods receipts and dispatches. This way, it can control the goods that have arrived at the warehouse and been distributed. However, the role of this software doesn't specifically entail managing logistics processes, since it lacks the capacity to carry out strict inventory control. Therefore, ERP can't provide total traceability of the goods.
Warehouse management systems (WMSs), on the other hand, are focused on careful product management and ensure much tighter inventory control. A WMS, such as Easy WMS from Mecalux, organises the work of operators and continuously sends them orders on what items to store, where to deposit them, which orders to prepare, how to do this, etc.
With all this information, all the processes each item has gone through can be recorded. The WMS knows what goods are available in the installation in addition to which movements they've made and when.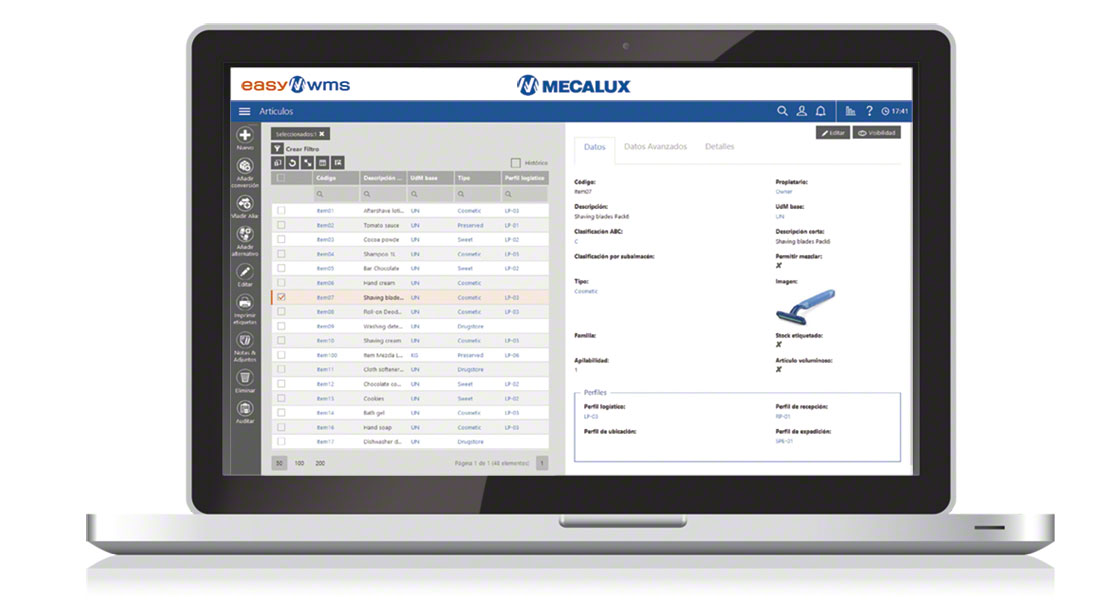 One of the particular characteristics of an advanced WMS (such as ours) is its versatility. By reading an item's barcode, the system automatically retrieves its logistics attributes (expiration date, etc.). Moreover, this software not only monitors in-house goods movements, but also incorporates backward and forward traceability. It tracks the suppliers and the materials used during the manufacturing process and monitors exit orders, registering which items were dispatched and to which customers.
Benefits of traceability software
Traceability management software is vital for controlling large amounts of product data and information. Here are some of its main advantages:
Provide information on the status of the products and their processes in real time. The software not only knows the specific characteristics and exact location of the items, but also tracks their journey through the various phases of the supply chain. Thus, it's able to detect any inefficiency.
Control the quality of the goods. By knowing all the data on the products, companies can plan their processes and more closely monitor the merchandise.
Act quickly. The system makes it possible to locate more immediately goods that, for some reason, need to be recalled.
Comply with existing laws. Currently in the United States, food industry traceability standards are governed under federal laws imposed in 2002, in the Bioterrorism Act, requiring "one-step-forward and one-step-back" accountability in the food supply chain.
Provide confidence to consumers. A business that monitors the status of each and every one of its products makes customers feel safe and gives them peace of mind.
Implementing traceability software makes a difference. A firm with all its inventory under control and that knows all its processes to a T is an organisation that inspires trust and, thus, has a greater potential to succeed.
Safety and control
Product traceability is the responsibility of all stakeholders and elements involved in the supply chain: suppliers, manufacturers, logistics providers, carriers, retailers, and consumers.
Being equipped with software is essential for accurately monitoring the goods. These types of programs record all product attributes and monitor the different stages through which it's been put.
Choosing which type of traceability software to employ is a major decision for any company. There's no doubt that WMSs have become a stand-out element for businesses seeking to efficiently manage their stock.
At Mecalux, we offer Easy WMS, a WMS that brings great advantages such as complete control of all resources and continuous supervision of the work done by operators. Get in touch to learn how this system can help you know the history, location, and path of your products throughout the supply chain.