02 Oct 2023
The Polish manufacturer of laminate wood and vinyl flooring will be modernising its supply chain with two automated storage and retrieval systems, conveyor lines and Mecalux management software.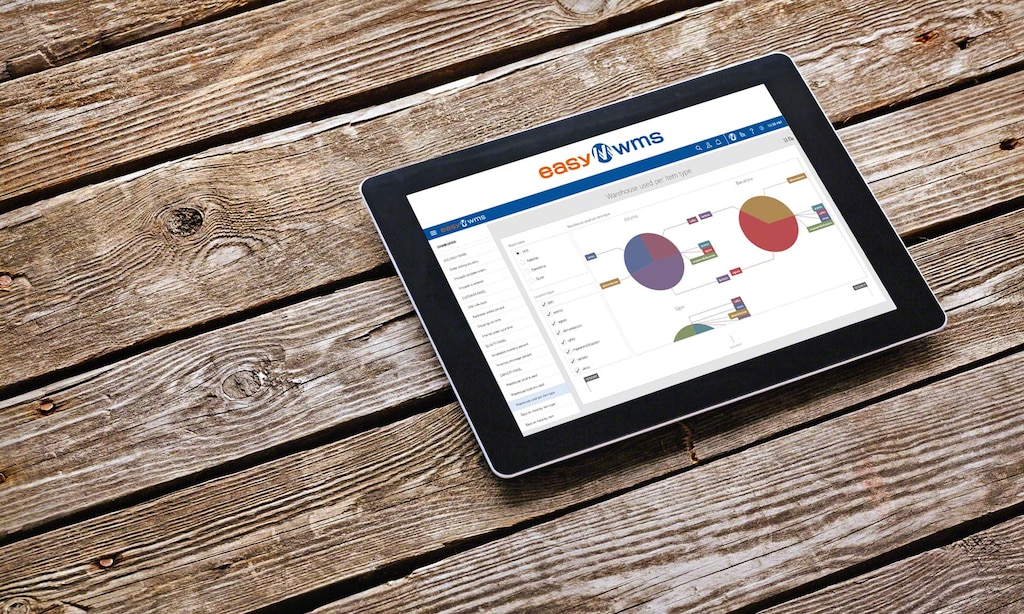 Barlinek will open a modern distribution centre in Poland designed to manage its increased production efficiently. Mecalux will equip the facility with two AS/RS: one will be used for storing the finished products coming off the production line while the other will act as a buffer and be used to organise and coordinate orders prior to dispatch. Both AS/RS will be set up in a 6.5-foot-deep pit to gain space height-wise and in this way achieve enough storage capacity for 37,700 pallets.
Mecalux will install automated conveyor systems connecting the distribution centre's different work areas: the two AS/RS, the order fulfilment area and the quality control area. The solution will include a line of conveyors and electrified monorails, as well as lifts and transfer cars. Thanks to the automation, Barlinek will be able to move more than 350 pallets every hour between the different areas of the facility.
The implementation of the warehouse management system Easy WMS will optimise operations, coordinate the flow of goods and control stock in real time, ensuring the availability of every product.
Easy WMS will include advanced functionalities designed for efficiently managing Barlinek's complex supply chain operations:
The automation of storage and transportation processes will enable Barlinek to meet the challenges presented by the increase in production and activity. Digitalisation will help to improve the company's logistics processes and optimise resources.
About Barlinek: committed to protecting the environment
Barlinek, one of the world's leading manufacturers of wood and vinyl flooring, has a sales network spread across 75 countries in six of the seven continents. The company places great importance in technology, a claim backed up by the constant modernisation of its manufacturing processes and its investment in innovation in order to achieve an increased rate of production while protecting the environment. For many years, Barlinek has been conducting a pro-ecological initiative that involves funding the planting of one tree for every pack of flooring it sells. The Barlinek Forest now numbers almost 17 million trees. The company is also co-funding a peregrine falcon population recovery program. Thanks to the measures adopted, over the past few years it has been possible to return several hundred of these endangered birds to Poland's forests.