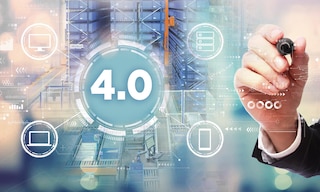 Industry 4.0 examples in business
01 Feb 2023
Industry 4.0 already features numerous examples of organisations that are applying technologies such as digital twins, autonomous intelligent vehicles (AIVs), big data and cloud computing to achieve more efficient processes and be more competitive.
Industry 4.0 is characterised by the complete integration of information between the physical and digital worlds in the supply chain. The Fourth Industrial Revolution is transforming not only traditional product manufacturing methods, but also their storage, distribution and how customers interact with companies.
Below, we set out several examples of Mecalux Group projects that have implemented Industry 4.0 technologies to optimise business's supply chains:
Examples of digital simulation in warehousing
Simulation is a tool applied in Industry 4.0 to design and validate storage solutions before deploying them in a logistics facility. This technology predicts warehouse performance, allowing organisations to design any operation virtually before transferring it to the real world.
The following two examples reflect the usefulness of simulations in Industry 4.0 to maximise productivity and safety in warehousing:
Rossignol: The Rossignol Group is a French retailer of ski and other winter sports items. Mecalux employed a structural calculation program to design its facility and ensure the stability of its storage systems. The digital simulation was configured from data such as the characteristics of the loads and the storage solution to be deployed. It enabled the company to test the strength of the racks in the event of potential earthquakes. Based on this previous analysis, Mecalux installed a seismic-resistant storage system designed in compliance with European standard EN 16681 (on steel static storage solutions).
Congelados de Navarra: Automatic Warehouse Studio (AWS) is the software program the Mecalux Group applies to its automation projects. It generates a digital 3D reproduction of a facility and its workflows. Mecalux used this application to design one of the biggest rack-supported buildings in Europe: the Congelados Navarra warehouse in Fustiñana, Spain. The digital representation served to control and validate the correct operation of the frozen food company's automated warehouse before implementing it. Synced with the Mecalux Group's Easy WMS warehouse management software, AWS receives real-time information on machine status to avoid breakdowns and mismatches in planning a facility.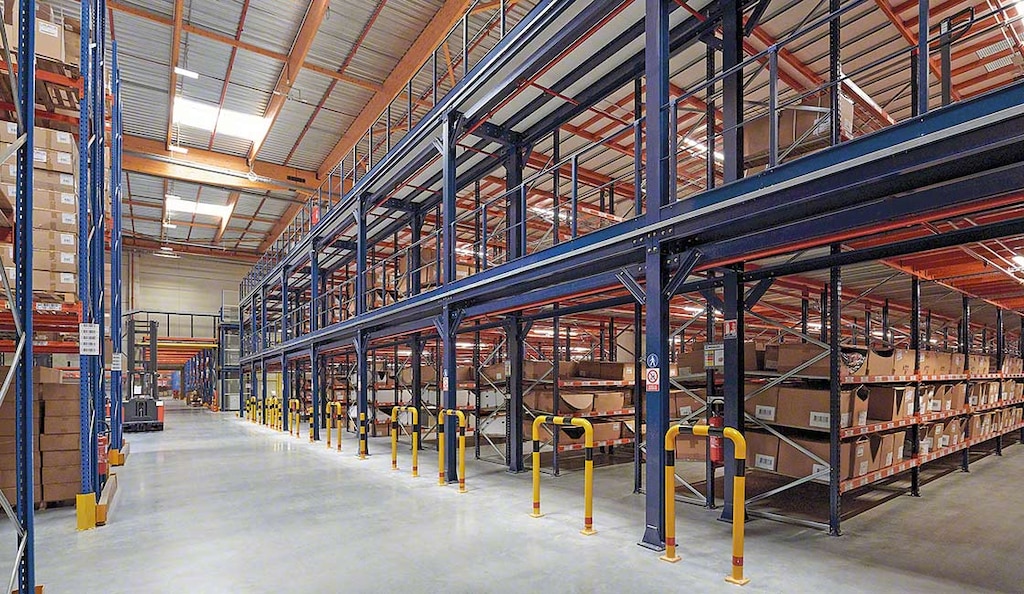 AMRs in the warehouse
Autonomous mobile robots (AMRs) are automated goods conveying systems capable of performing tasks and moving around a facility without the need for human guidance. Equipped with cameras and state-of-the-art sensors, the robots make decisions autonomously to transfer products to the work areas required by the operations.
Normagrup, a leading Spanish company in the emergency lighting market, benefits from the performance of AMRs at its manufacturing plant in Asturias, Spain. Normagrup's production centre has an AS/RS managed by the Mecalux Group's warehouse management system, Easy WMS. To connect the AS/RS with the manufacturing area, Mecalux installed four AMRs. These machines move raw materials from the storage zone to the three production lines.
To ensure that Normagrup's logistics operations are performed at full throughput and without error, Mecalux designed a solution to link the various automated elements involved in the supply chain. "Mecalux responded to all our needs and requirements, including the complexity of connecting the AMRs with the warehouse," says Mikel Jaureguizar, General Manager of Normagrup.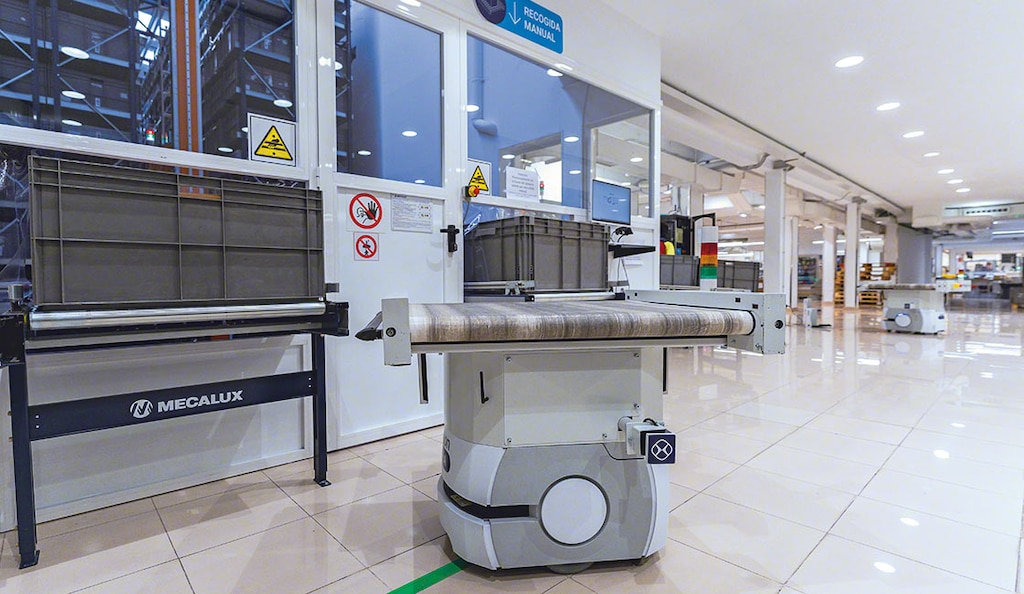 Big data-based projects
By applying big data to logistics, companies can control and process the vast amount of information generated in their supply chains. Big data analytics also provides benefits in product manufacturing, storage, transport and distribution.
Machine tool distributor Yamazen uses the Supply Chain Analytics Software module to consult and analyse the performance of operations in its IL warehouse. This advanced functionality of the Easy WMS software program segments and structures the data originating in any facility. "Easy WMS fits the particular characteristics of our company like a glove. With this system, we know the availability of the goods and can take inventory in real time," says James Hansen, Executive Vice President at Yamazen USA.
Supply Chain Analytics Software fosters productive and flexible logistics processes adapted to business needs. For example, Intermark, a packaging and labeling materials company, outfitted its warehouse with the Mecalux Group's advanced analytics module to comprehensively monitor its logistics operations. "Our market is very dynamic and customer requirements change quickly. As a result, we have to transform our business to be able to meet these new needs. With this module, we now have data-driven information to propose changes that will fine-tune our logistics operations," says Juan Pablo Calvo, General Manager at Intermark.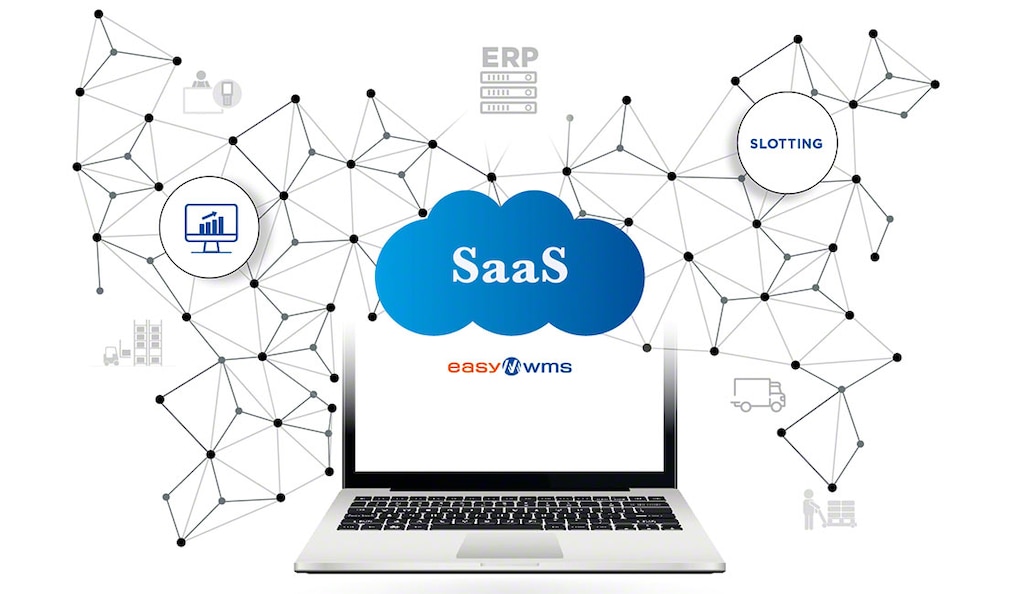 Cloud computing in industry
Stand-Privé.com, a French ecommerce retailer specialising in fashion items and accessories, digitised its facility in Aulnay-sous-Bois (France) with Easy WMS. Today, it manages 100,000 SKUs and has optimised the daily shipment of 2,600 online orders. The Easy WMS was installed in the software-as-a-service (SaaS) model, i.e., in the cloud. Warehouse operators can access the software from any browser with an internet connection. One of the advantages of this solution is that implementation times are shorter. It also offers more scalability, adapting to business growth. Likewise, Easy WMS was integrated with Stand-Privé.com's ERP system. The two programs now transfer data and information to ensure that warehouse operations run smoothly.
WISAG, one of Germany's largest service companies, implemented Easy WMS in the SaaS model in its Krefeld facility. This version of the software is based on a high-performance Microsoft Azure cloud server infrastructure. Through RF scanners and tablets, Easy WMS sends operators precise instructions on storing and dispatching 1,000 pallets a day (500 incoming and 500 outgoing) with zero errors. "The throughput is higher and they make virtually no mistakes," says Michael Lederer, Director of the WISAG Logistics Competence Center business unit. The WMS knows the status of WISAG's goods in real time. To achieve this, it identifies all items as they arrive at the facility. It then assigns them a location automatically, taking into account their SKU and demand level.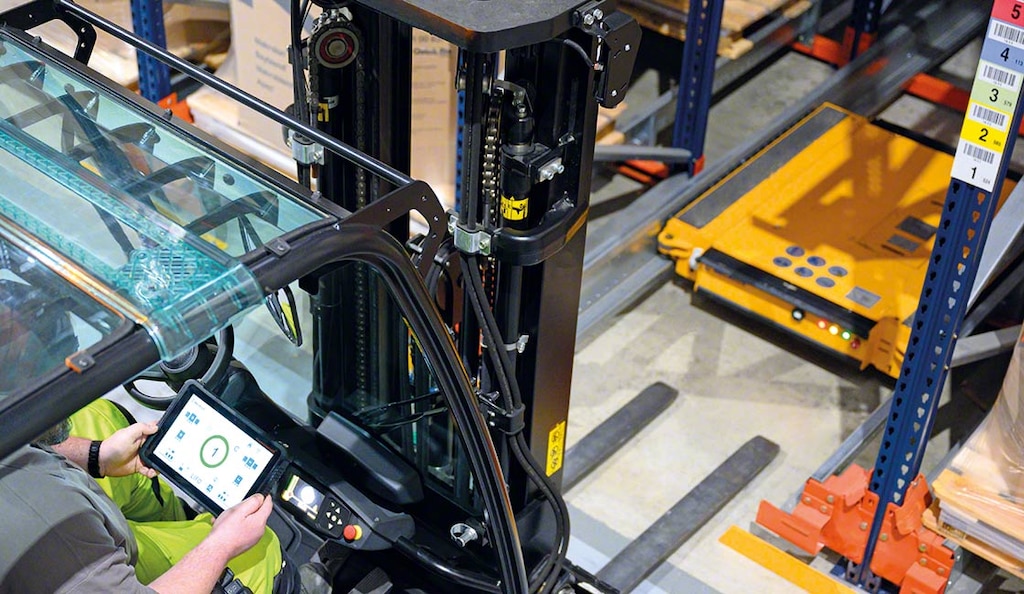 Examples show that Industry 4.0 is already a reality
Industry 4.0 examples illustrate how customers are integrating the latest technologies to enhance the performance of their logistics operations. Like industry, the supply chain finds itself up against a frequently changing environment. Furthermore, customers are demanding more and more immediate results. To rise to these challenges, companies must implement innovative technologies in all their processes to create a more agile and effective logistics network.
Flexible manufacturing, greater integration between different business areas and the digital transformation of production centres have become the foundation of Industry 4.0. Interested in storage systems and WMS software that will enable you to take on the challenges of Industry 4.0? Be sure to contact Mecalux. We'll help you come up with the best solution for your logistics needs.