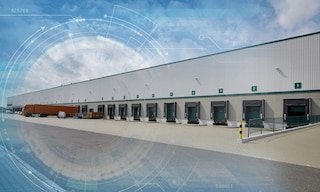 Loading dock equipment and technologies
27 Jun 2023
Loading dock equipment driven by technology greatly streamlines loading and unloading processes for lorries arriving at this warehouse area.
The complexity of logistics nowadays — with more and more orders and smaller ones on top of that — is driving companies to seek solutions that make dock and yard management more efficient.
Application of loading dock equipment and technologies
Implementing technologies at the loading docks is a growing trend. It avoids inefficiencies and bottlenecks in goods-in/goods-out operations.
The loading docks are the space in a warehouse or logistics centre where materials are placed on and taken off lorries. This area plays a strategic role in logistics and is an essential part of planning the warehouse layout design. Yards also have a crucial function in loading and unloading operations. The yard refers to the outdoor area that serves as an entry/exit point for lorries and other goods transport vehicles.
New technologies can be applied at the loading docks in several different ways. One common option is to install robotic equipment that enhances productivity and safety during the receiving and shipping processes: automatic lorry loading and unloading systems.
Businesses can also digitise management of the loading dock area with a Yard Management System (YMS), which coordinates vehicle traffic in the yard, at the docks and at the facility's access points.
Replacing manual management with digitisation fosters effective logistics processes: the software automates communication between the warehouse and carriers to expedite receiving and shipping times. In addition, it guarantees error-free lorry loading and unloading.
Advantages of loading dock equipment and technology
Deploying technological and digital solutions at the loading docks enables:
More agile operations. Technology speeds up the placement and removal of products from lorries, thereby making product receiving and shipping more efficient.
Faster logistics turnaround times. Increased productivity at the loading docks directly affects the throughput of the entire logistics chain. It decreases transport times by accelerating the movement of goods to storage systems as well as their shipment to customers.
Safe lorry loading. Automated systems eliminate the risk of errors and inefficiencies in moving goods on and off transport vehicles, ensuring peril-free operations.
Leveraged surface area. When processes are carried out quickly and efficiently, the staging area needed to load and unload lorries is smaller. Therefore, the space gained can be used for other operations.
Workforce optimisation. Automatic loading and unloading systems and digital management do away with the physical exertion entailed in this activity, enabling operators to focus on higher value-added tasks.
Smooth communication between the facility and other supply chain links. Implementing a warehouse management system (WMS) automates communication between companies, suppliers and customers, removing manual processes from document management.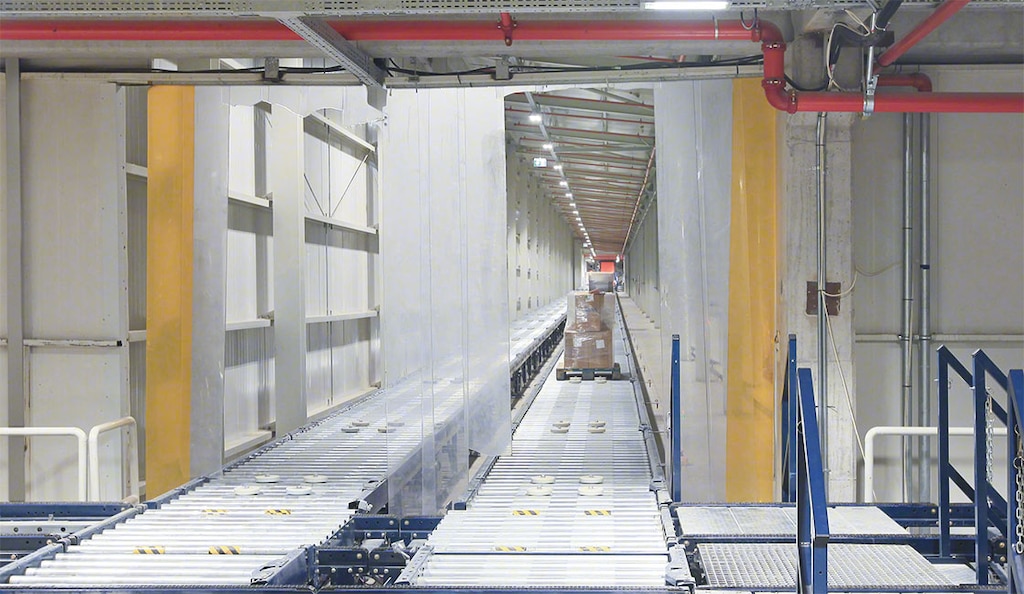 Automated loading dock equipment
An automatic lorry loading system (ATLS) is a solution for placing and removing pallets from lorries robotically and with minimal operator intervention.
The elements involved in an ATLS depend on the type of system employed. Currently, there's no standard ATLS on the market because each supplier offers a tailor-made solution adapted to the customer's goods, lorries and docks.
Bearing that in mind, the main components of an ATLS are roller or chain systems, extendable forks and hydraulic skids. These elements are often complemented with lifting platforms, hydraulic tables and chain or roller conveyors that interact with the ATLS.
Technology to digitalise loading docks
To optimise lorry loading and unloading, businesses can also rely on digital solutions such as warehouse management software. A program like Easy WMS helps to boost throughput at the loading docks during the goods receipt process.
In addition to reading and checking all the items, entering them into the system and assigning them a location according to the turnover strategy used, this WMS also improves planning. That is, it knows in advance which products will be received thanks to the advance shipping notice (ASN). This electronic document, which includes detailed information about the shipment contents, indicates that the order is on its way so that the company or facility can prepare to receive the goods. This way, with the data already in the software, managers can devise receiving strategies based on whether the materials arriving are full containers, multi-SKU items or even blind receipts.
As for lorry loading and shipping, WMSs streamline order verification and documentation. In the case of Easy WMS, the Multi Carrier Shipping Software module lets users group orders by route, carrier or recipient(s). While the orders are being packed, the software communicates the shipment information to the designated transport agency. The system automatically generates and prints a label for each parcel. This label incorporates the tracking number so that customers can locate their orders in real time.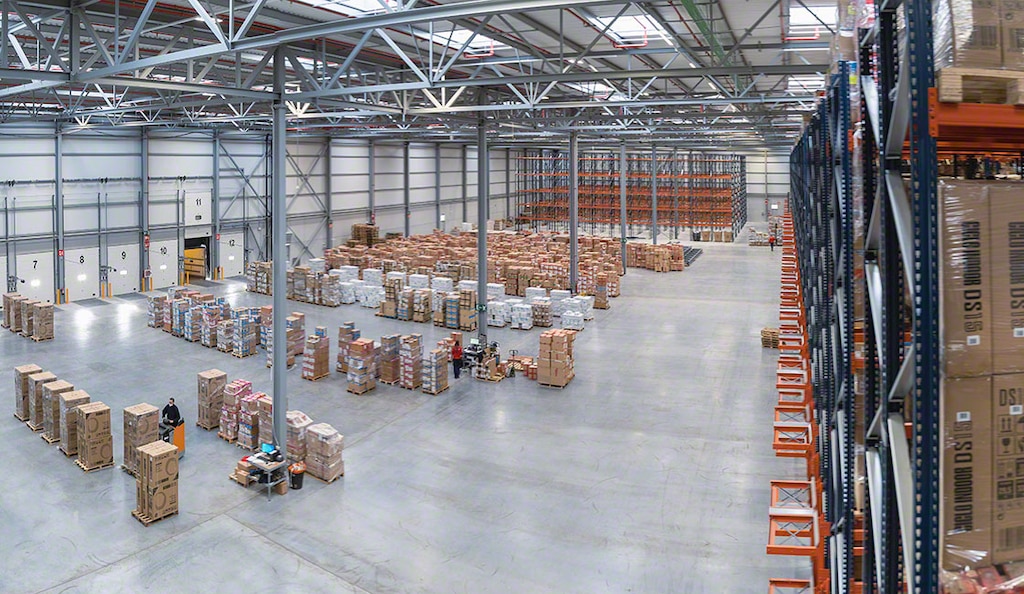 Smart loading dock equipment: present and future of warehousing
Automating goods-in/goods-out processes in a facility is an ideal solution for organisations that want efficient operations, improved safety and shorter carrier wait times.
The market offers various technologies for more effective loading dock management: from automatic systems for loading and unloading products to digital technologies that significantly enhance productivity in this strategic warehouse zone.
Interested in technology to improve management of your loading docks? Be sure to get in touch with Mecalux. We'll show you how you can optimise your logistics operations.