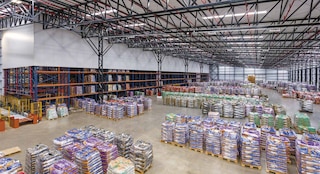 On-demand warehousing for more flexible logistics
19 Apr 2021
The boom in new consumer trends, such as omnichannel e-commerce retail, has forced businesses to seek solutions that respond to the complexity of Logistics 4.0. On-demand warehouses and the evolution of 3PL (third-party logistics) are here to stay.
It should be noted that the outsourcing of logistics in companies is a rising trend. A study on this topic by consulting firm Global Market Research found that this sector — whose turnover already exceeds 1 billion dollars — will continue to grow by an annual rate of 9% up to 2026.
In this post, we'll shine a light on the concept of on-demand warehousing, the factors that have given rise to its emergence, and, in particular, the sectors that could be most affected by this new logistics trend.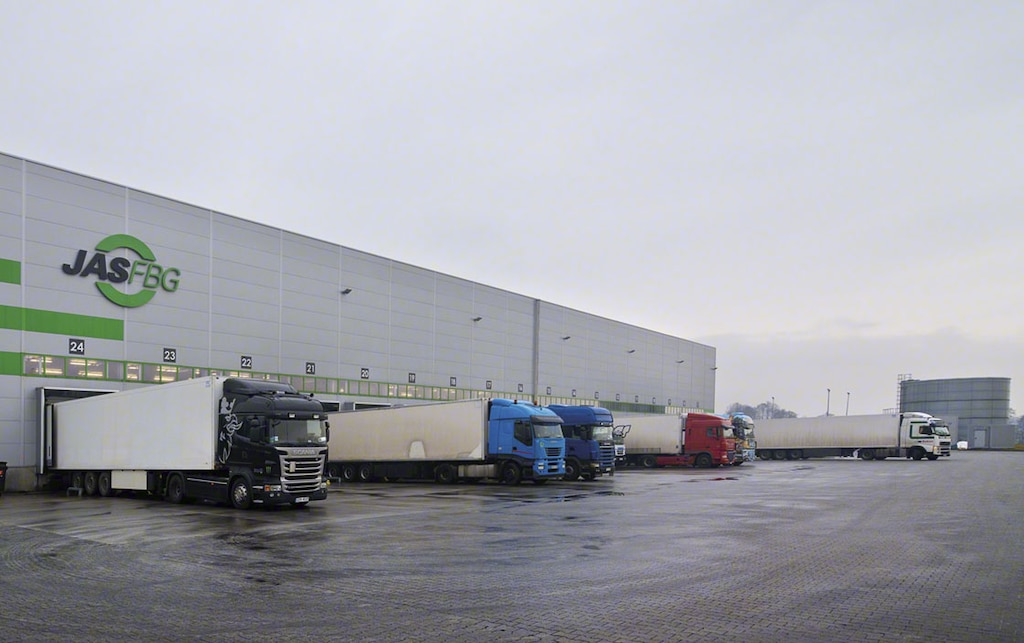 What's on-demand warehousing?
On-demand warehousing is the evolution of the concept of a logistics provider or 3PL. Against a backdrop in which companies manage more and more SKUs and complex e-commerce operations — not to mention seasonal market demand — organizations require flexibility in their logistics processes.
On demand warehousing can be defined as the ability to access storage services and order preparation as needed, without being subject to long-term contracts.
As opposed to traditional logistics services, on-demand warehousing began as a trend whereby businesses outsource operations such as goods receipt, storage, and order prep according to the amount of goods to be managed and for a short period of time (the cost is around 10 dollars per pallet per day).
In other words, an on-demand warehousing provider supplies transportation, storage, and order preparation services to companies that don't have the capacity to manage peaks in demand in their own installations. Normally, these providers are equipped with cutting-edge technology to manage the goods of various customers without error (a powerful warehouse management system is essential). We, in fact, have set up various warehouse automation projects for 3PL providers (Havi Logistics and Luís Simões, for instance).
In any event, the main difference between on-demand providers and 3PLs is the duration of the contract. In the case of 3PLs, the contracting firm entrusts all or part of its logistics operations to the provider in the medium or long term. In contrast, companies turn to on-demand warehousing during very specific periods to strengthen their logistics capabilities in certain situations.
On-demand warehousing applications
Increasingly, businesses from all sectors are opting to outsource their logistics services to ensure flexible and efficient deliveries for their end customers. Not surprisingly, e-commerce retailers are the most concerned about having flexible warehousing, since online sales are significantly affected by peak seasonal product demand.
The great advantage of on-demand warehousing is that it doesn't require a long-term commitment. Thus, you can use these services for situations you know your warehouse isn't prepared to handle. Let's take a look at some scenarios in which it might be helpful to outsource your logistics:
High-demand campaigns: from Valentine's Day to Christmas, companies have to be able to adapt their logistics systems to short, high-intensity periods. Therefore, on-demand warehousing providers supply more floorspace and staff without the need for businesses to reorganize their own installations.
Omnichannel supply chains: Nowadays, many firms choose to adopt omnichannel strategies, that is, to combine physical sales with the management of online orders (e-commerce channel). To this end, organizations outsource a major part of their orders to a provider specializing in e-commerce logistics.
Overstock: on-demand warehouses boost companies' storage capacity at times when they have excess inventory in their main logistics center. Although this is a trend you want to avoid, the complexity of e-commerce orders, with thousands of SKUs, makes stock adjustment difficult.
Launch of new products/entry into new markets: this trend isn't only followed by smaller businesses. In the US and Europe, an increasing number of medium-sized and large enterprises are making use of these installations to introduce new products and open up new markets. This solution is ideal for storing low-turnover goods because you don't have to invest in new storage systems in your main logistics facility until the product has gained a foothold in the market.
There are, however, sectors that are somewhat unwilling to employ on-demand warehousing, as the traditional 3PL model is well-ingrained in their business. A clear example of this is the food industry, where product seasonality hardly exists and unit loads still mainly consist of pallets. Hence, these firms don't see the need to alter their workforce or logistics space according to product seasonality.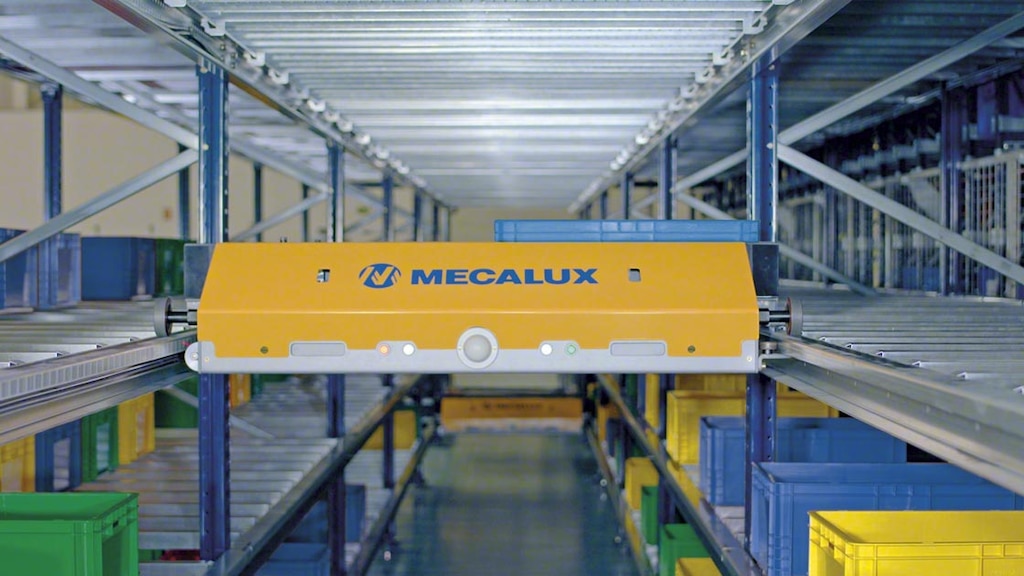 Flexibility for ensuring agile, efficient logistics service
In an environment with highly complex operations, omnichannel retailers no longer require large storage structures; the seasonality of their products and of the global marketplace forces them to offer flexible logistics service.
With on-demand warehouses, businesses can respond effectively to high-demand campaigns without having to change the layout of their installations or implement new storage systems.
Therefore, on-demand warehousing is gradually gaining ground over the outsourcing of traditional logistics services (3PL) by offering more specialized service for a specific period of time.