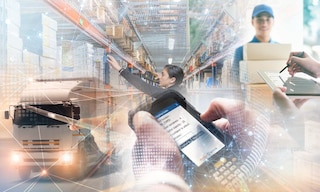 Outbound logistics: keys to efficient distribution
21 Sep 2022
Outbound logistics involves process such as order picking and consolidation, goods dispatch, and the transport of products to end customers or other company centres.
To maximise the efficiency of your outbound logistics processes and make your supply chain more competitive, your best bet is to automate both the management of your operations and the movement of your products.
What is outbound logistics?
Outbound logistics is a supply chain stage responsible for ensuring the delivery of the finished product to the end customer. This logistics phase also encompasses shipments of goods to other company facilities, i.e., interim warehouses, physical stores, suppliers, and production centres.
Outbound logistics, also known as distribution logistics, includes order processing and consolidation, as well as the packaging, dispatch, and transport of products to their corresponding destination.
The main aim of outbound logistics is to ensure that the products are delivered to the final destination in the correct quantities and at the right time. To make their outbound logistics operations effective, businesses need to optimise order picking and streamline the goods management, loading, and shipment processes with the transport agencies.
The role of outbound logistics is crucial: it doesn't matter whether your upstream operations (e.g., inbound logistics and put away) run smoothly if the last step in the supply chain is inefficient.
Outbound logistics phases
Outbound logistics addresses the last stages of the supply chain, which begin in the warehouse and end with the delivery of the order to its destination.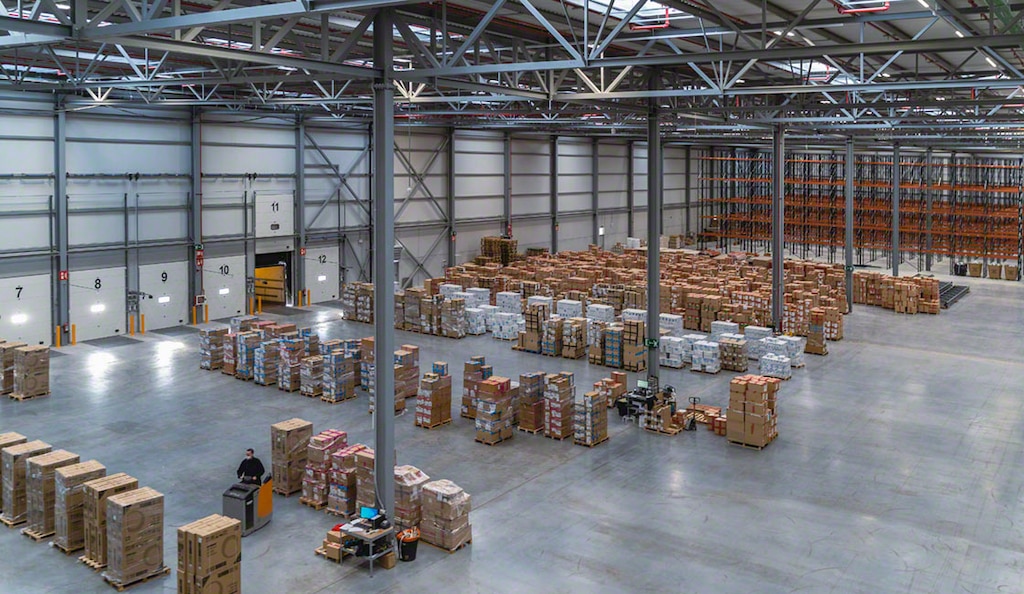 Differences between inbound and outbound logistics
Although there are relevant differences between inbound and outbound logistics, there's one inherent difference between them: the former deals with supply, and the latter satisfies customer demand. That is, inbound logistics is mainly tasked with goods procurement and supply, while outbound logistics focuses on operations relating to product distribution.
On a logistics level, goods receipt, part of inbound logistics, manages the unloading of products in the warehouse, their labelling, and stock control. Goods dispatch, linked to outbound logistics, consolidates orders and loads them onto the transport vehicles based on their route and other factors. They are then delivered to DCs or directly to end customers.
Lastly, the type of product managed in the two processes is also different. While inbound logistics tends to work with raw materials or semi-finished goods, outbound logistics generally distributes finished products to distributors, retailers, or end consumers.
Yard Management: efficiency in outbound logistics
A warehouse management system (WMS) is your best ally for maximising effectiveness in outbound logistics. A WMS can optimise all outbound logistics phases, from order picking to goods dispatch.
For this last outbound logistics stage, a WMS like Easy WMS from Mecalux features the advanced module Yard Management System (YMS). This program lets you sync loading dock operations and plan shipments. The software facilitates seamless communication between customers, logistics providers, and drivers: it automatically notifies the carrier of the most relevant data, e.g., available dock and outbound products.
Easy WMS also offers the Multi Carrier Shipping Software module, an advanced functionality that speeds up the goods dispatch process by coordinating with the software of the main transport agencies. This program organises packing, labelling, and shipping operations to ensure that no errors occur in this logistics phase.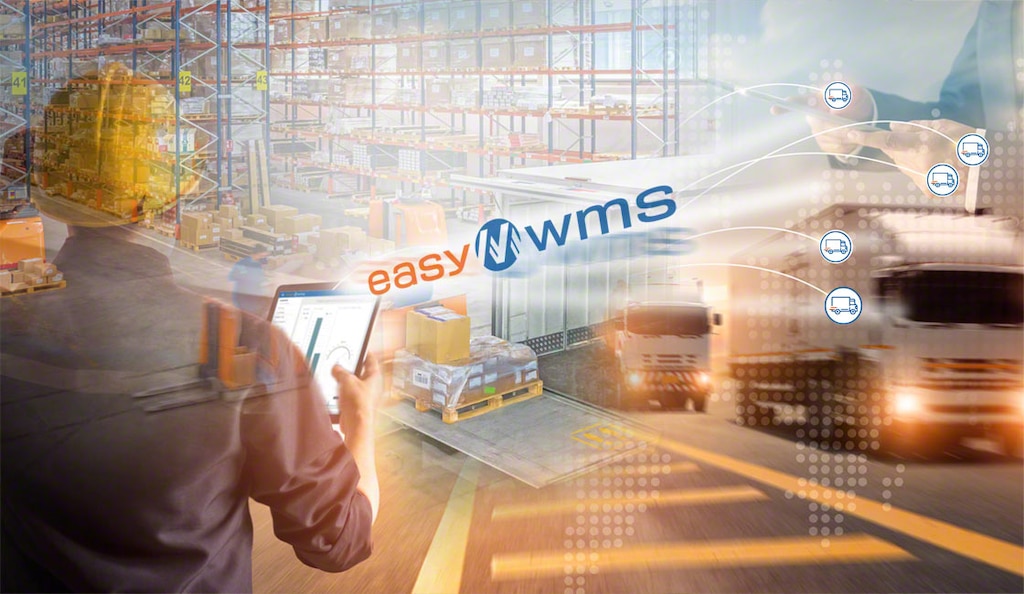 Outbound logistics: the last hurdle in the supply chain
Your outbound logistics performance determines how efficient your business is. At the same time, it indicates your level of customer satisfaction. Distribution logistics is a vital supply chain phase. Why? Regardless of the previous phases, outbound logistics is charged with making sure the goods arrive at their stipulated destination and achieving the ultimate goal: meeting customer needs in the best possible way.
Looking to streamline order delivery to improve your customer satisfaction? Don't hesitate to contact us. Mecalux specialises in optimising outbound logistics operations for companies in any industry, with customised solutions that fit all types of needs.