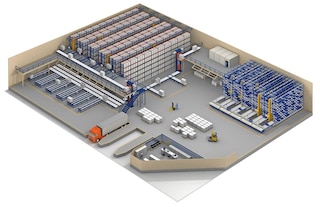 Best-in-class logistics warehousing
22 Dec 2020
A well-organised, well-run warehouse means you can provide a high-quality service at the lowest possible cost. Managing a best-in-class logistics warehouse requires the following qualities: stocking the right goods, spending as little time as possible on in-house operations, optimising flows and locations, having well-trained and motivated staff, using a warehouse management software (WMS) and measuring results.
When all these variables fall into place and are timed right, you are moving towards smart, effective management. Use these tips, make timely decisions and hit the ground running with your logistics warehouse.
1. Preliminary decision making: the warehouse layout
Your warehouse design must reflect the data of the preliminary analysis. It must follow material flows in each stage, as well as mirror the installation's features.
This design must include space purposing (organisation and distribution of space in different operational areas), be clearly divided into sections with defined zones. Every warehouse layout strikes a balance between optimising storage capacity and ensuring that material flows at the desired levels. We would like to make two points:
Choices can be made about the locations or how to place the goods successfully, in advance. Storage location criteria in a warehouse sets the stage for the system's effective capacity and must be based on multiple variables. In many cases, fixed-location zones can co-exist with chaotic warehousing areas.
Maximising storage capacity is synonymous with solid logistics management. Different strategies exist to optimise warehouse space that depend on the kind of merchandise you house and other factors.
2. Hitting a home run: solid day-to-day management in a logistics warehouse
Successful management is a matter of making your warehouse profitable. For this reason, handling costs must be reduced by implementing proper distribution, the right flow sequence and a suitable location for all the processes in between. Successful warehouse management is possible with day-to-day support from a WMS, but also from other aspects:
Precise stock management: at this point a software helps you manage the incoming and outgoing flows of goods accurately. Using a WMS is the first step to ongoing stock control.
Streamlined picking processes: the addition of a management program increases picking performance, provides a more efficient working system and minimises errors. It optimises movements and the order preparation sequence, distributing the workload evenly among operators.
Suitable storage systems: another important decision is to select the industrial racks and handling equipment to be used, whether manual (such as a forklifts) or fully automated systems. In order to do this, they should be appropriate for your flows and goods.
People are what drives the day-to-day running of a warehouse. Working under optimal working conditions, increasing operator motivation and having a well-trained team in health and safety are key factors in achieving excellence in logistics management. A cohesive, motivated team that feels it matters is part and parcel of becoming a roaring success.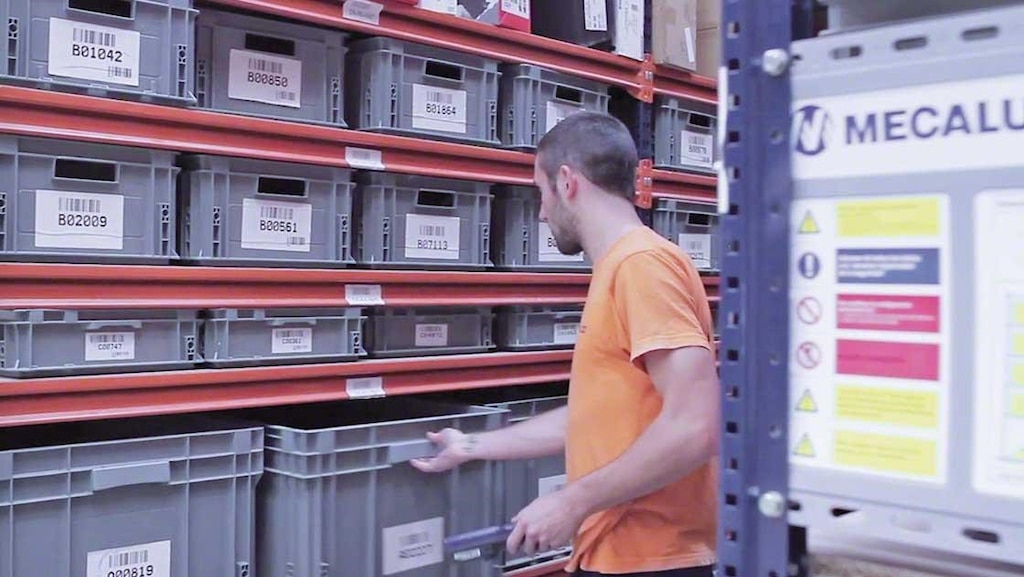 3. Last phase: evaluation of logistics management results
No one can know for sure if management is sound until processes are evaluated. KPIs need to be selected and measured, and data and results monitored for effective warehouse management to take place. These key performance indicators provide a snapshot of what is actually going on.
With these facts in hand, decisions must continue to be made to rectify certain issues or to keep working along those lines. Key processes must be clearly spelled out and include real warehouse performance indicators to enable further evaluation to:
Increase company competitiveness and improve warehouse performance.
Minimise errors.
Raise quality levels.
Decrease spending.
Boost the whole team's overallproductivity.
As we have seen, solid logistics decision-making is all about making the right decisions at the right time: before, during and after. So, follow these tips to manage your warehouse efficiently.
At Mecalux, we work to streamline your warehouse management. Get in touch with our logistics experts: they can provide you with advice for your business needs and solutions that will help you continue to grow.