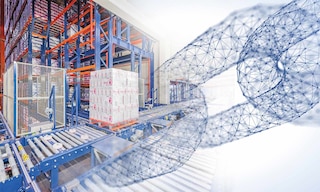 Supply chain efficiency and how to boost it
03 May 2023
Supply chain efficiency is one of the priorities of any company: it's important to leverage all available resources to provide good customer service without incurring cost overruns.
In an increasingly demanding market, where speed, accuracy and full product traceability are demanded, the incorporation of the latest technologies and automation can help companies achieve greater efficiency in their logistics processes.
What is supply chain efficiency?
Supply chain efficiency is a business's ability to market its products and deliver them to the right place, at the right time and at the lowest possible cost. With optimised and controlled logistics processes, companies can improve stock management in their warehouses and process orders in less time.
The concepts of effectiveness and efficiency tend to be confused, especially in the field of logistics and manufacturing. Effectiveness is the ability to perform a task well, while efficiency is the ability to perform a task in the right way while optimising available resources.
An analysis by the consulting firm Gartner recommends that decision-makers follow these steps to boost supply chain efficiency and effectiveness:
Align supply chain performance metrics with business outcomes.
Assess the end-to-end performance of the supply chain.
Make strategic investments and adapt resources, processes and technology.
Foster a culture of teamwork and continuous improvement in the supply chain.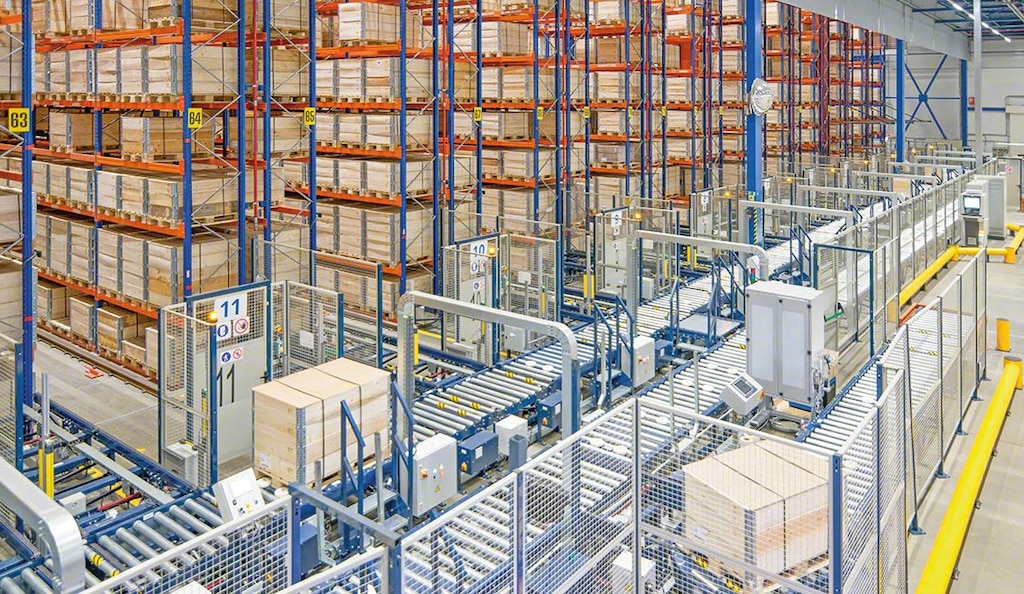 How to make the supply chain efficient
Achieving supply chain efficiency is a continuous process involving making improvements to operations regularly. To optimise processes successfully, companies require the involvement of all stakeholders taking part in the different logistics stages.
One of the key points in the supply chain of any company is the warehouse, a space that brings together both the products used in the manufacturing processes and those sold to customers. When it comes to increasing productivity and efficiency in a logistics facility, robotisation is an ideal solution. Companies can consider automating their operations by replacing forklifts with automatic handling equipment (such as stacker cranes or conveyors) that moves goods accurately and quickly.
Automation reduces operator travel times, ensures uninterrupted operations and guarantees maximum reliability in the movement of products between two or more areas of a facility. There are many solutions for automating all kinds of logistics processes. For example, Mecalux's automated Pallet Shuttle system increases warehouse throughput by reducing goods receipt and dispatch times.
To maximise supply chain efficiency, full visibility of processes is essential. Companies use digitisation to analyse logistics operations, identify opportunities for improvement and introduce strategic changes.
Digital solutions such as a warehouse management system (WMS) help businesses obtain information on logistics operations in real time. With this technology, companies can track the movement of goods through the various processes and monitor the progress of operations.
Logistics managers need to be able to keep monitoring all goods movements and processes taking place inside and outside the facility. To achieve this, warehouse management software needs to be integrated with other supply chain programs, such enterprise resource planning (ERP) software, a manufacturing execution system (MES) or the software used by delivery agencies to distribute goods to customers.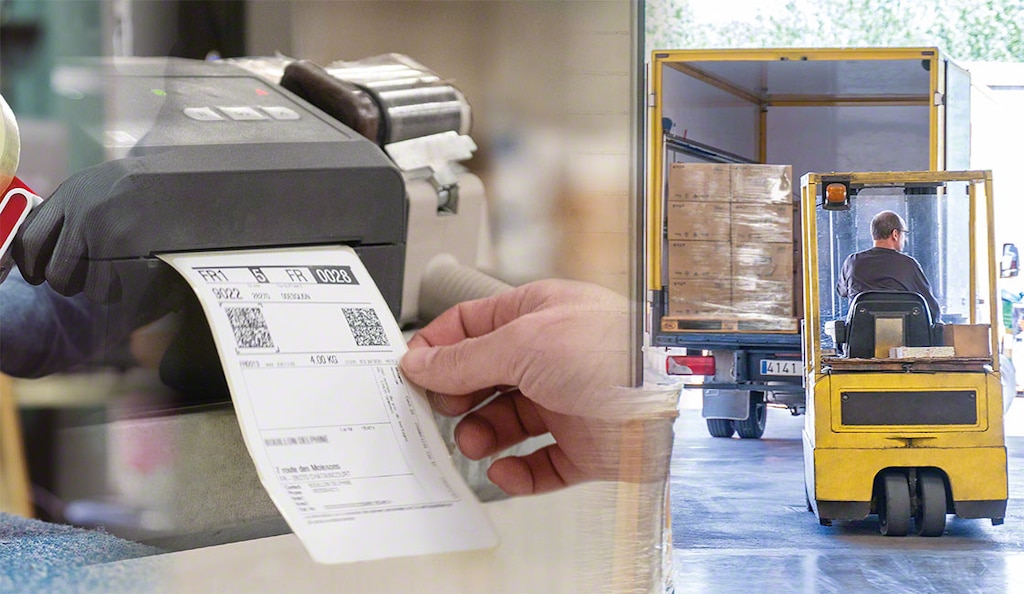 How do you measure supply chain efficiency?
To optimise the supply chain, companies need rigorous, real-time monitoring of processes taking place.
Warehouse management software must be able to measure different parameters that help logistics managers make strategic decisions that drive efficiency. For example, Mecalux's Easy WMS features the advanced Supply Chain Analytics Software functionality, which ensures end-to-end control over decision-making. This technology segments and structures the large amount of data generated in a warehouse to convert it into useful information, such as the order fill rate, receipts per hour and storage location occupancy rates.
The most common KPIs for measuring supply chain efficiency include, among others:
Supplier compliance rate, to detect delays in deliveries to the warehouse.
Internal order cycle time, i.e., the time it takes to complete an order, from the moment it arrives at the warehouse until it leaves the dispatch dock.
Stock turnover, which shows the number of times inventory is replenished in a given period.
Efficient, disruption-proof supply chain
Companies' supply chains are facing more and more changes. Up against a market constantly in flux and with variable demand, optimising operations with technological solutions is a good practice to serve customers without delays or cost overruns.
Automation and digitisation are two basic pillars that help companies increase their supply chain efficiency. At Mecalux, we have a long history of designing highly technological warehouses that are adapted to the needs of all types of businesses. Get in touch and we'll show you how we can boost your supply chain.