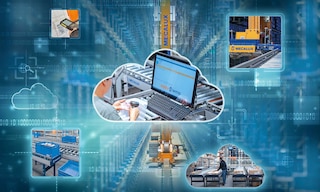 Cloud logistics for modern warehouse management
21 Feb 2023
Cloud logistics refers to the application of cloud computing technology to control operations performed inside and outside the warehouse. Companies that manage their logistics processes in the cloud rely on programs such as a warehouse management system (WMS) in the software as a service (SaaS) model.
The cloud version simplifies the installation and deployment of the WMS. Due to its quick implementation and cost savings, more and more businesses are choosing the cloud model to manage their stock and access information from any device with an internet connection.
Cloud computing encompasses the mass storage of data, information and web services processed through servers connected to the internet. This modality makes it possible to acquire and install digital programs internally or through a supplier, which houses them in its own servers.
Advantages of implementing cloud logistics
Organisations that invest in cloud logistics enjoy the following benefits:
Real-time stock visibility: cloud-based inventory management allows you to update stock levels in your facility in real time. As a result, your business always knows how much product it has on hand.
Flexibility: SaaS is scalable and can be adjusted to workloads, product seasonality and the complexity of your warehouse operations.
Lower initial investment: as cloud logistics offers more flexible deployments, your initial outlay is smaller. Plus, you pay periodically only for the number of licenses you need.
Easy maintenance: your IT staff doesn't have to concern itself with WMS software maintenance tasks and can focus on other priorities instead.
Improved security: cloud technology simplifies data management and ensures secure communication processes. All data are stored on servers that comply with strict security protocols.
Automatic updates: the software is updated automatically to ensure 24/7 operational continuity.
Multi-location warehouse management: cloud logistics lets you manage the stock and operations of facilities in different locations from anywhere. To work remotely, all you need is a reliable internet connection.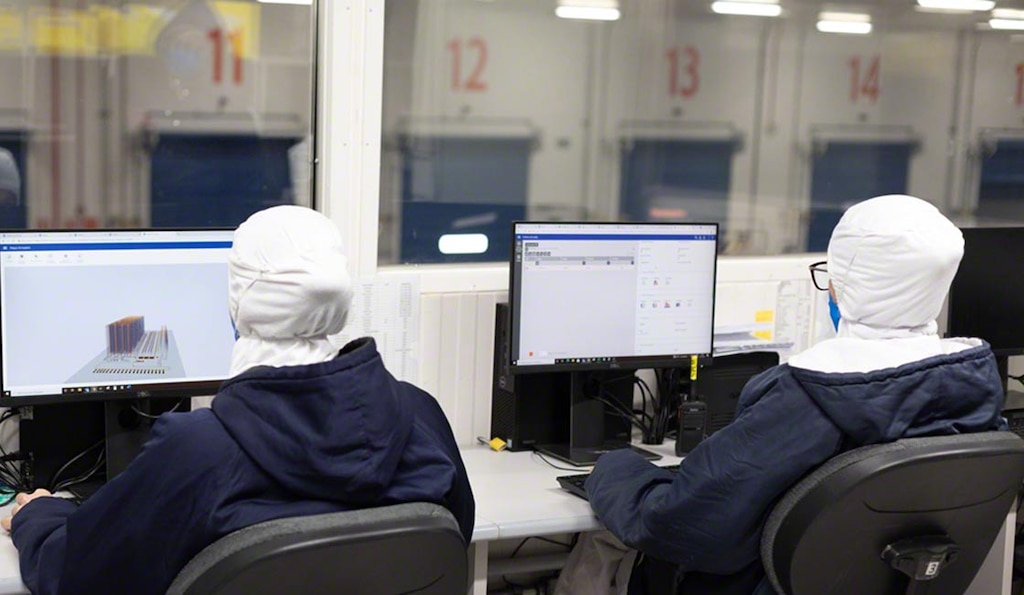 SaaS, the cornerstone of cloud logistics
The SaaS software distribution model employs cloud computing technology. Companies that adopt cloud logistics require a program such as WMS software in the SaaS model. The functionalities of these programs are accessible from any browser.
One of the most evident benefits of SaaS warehouse management is that businesses no longer have to trouble themselves with installing or maintaining the equipment running the program. Mecalux has extensive experience deploying Easy WMS warehouse management software in the SaaS model in the facilities of all kinds of companies. Among its plus points, the cloud program makes it possible to control all warehouse operations from any device and any location to boost efficiency.
To implement Easy WMS in the cloud, the workstations and RF scanners are configured to communicate directly with the cloud server. It's that simple. All you need is a low-latency internet connection and enough bandwidth in each of the devices that will run the SaaS application.
Examples of cloud logistics
The Mecalux Group has deployed Easy WMS warehouse management software in the SaaS model in facilities of organisations in different countries and industries. Below are three examples of businesses that rely on Easy WMS in the cloud.
SurDiscount: the French stationery and office supplies retailer equipped its warehouse with Easy WMS in the SaaS model to manage the 35,000 SKUs stocked in its online store. SurDiscount chose this option because its ERP system is hosted in the cloud, so it wanted its WMS software to run in SaaS mode as well. SurDiscount Manager Anthony Le Fur says: "With Easy WMS in the cloud, we don't have to worry about managing the server and can concentrate on our main activity."
Casintra: the logistics provider has five multi-client warehouses in Spain where it stores goods belonging to companies in several sectors. To maintain a more exact record of its products and organise operations efficiently, Casintra decided to implement Easy WMS in the cloud. One of the main benefits of cloud technology is that it enables effective management of multi-location logistics operations. The program coordinates the processes of all Casintra's facilities simultaneously. "With Easy WMS in the SaaS version, we can work online at a very low cost on a completely secure private network. To know the status of their inventory, our customers access the software using a password," says Javier García, Operations Manager at Casintra.
Yamazen: the machine tool distributor opened a new centre in Illinois to expand its storage capacity and enhance its customer service. By installing Easy WMS in the SaaS model, Yamazen has optimised all its warehouse processes, particularly order processing. Cloud-deployed software always has the latest updates. "Eliminating server maintenance tasks is a huge advantage for our IT team," says James Hansen, Executive Vice President of Yamazen.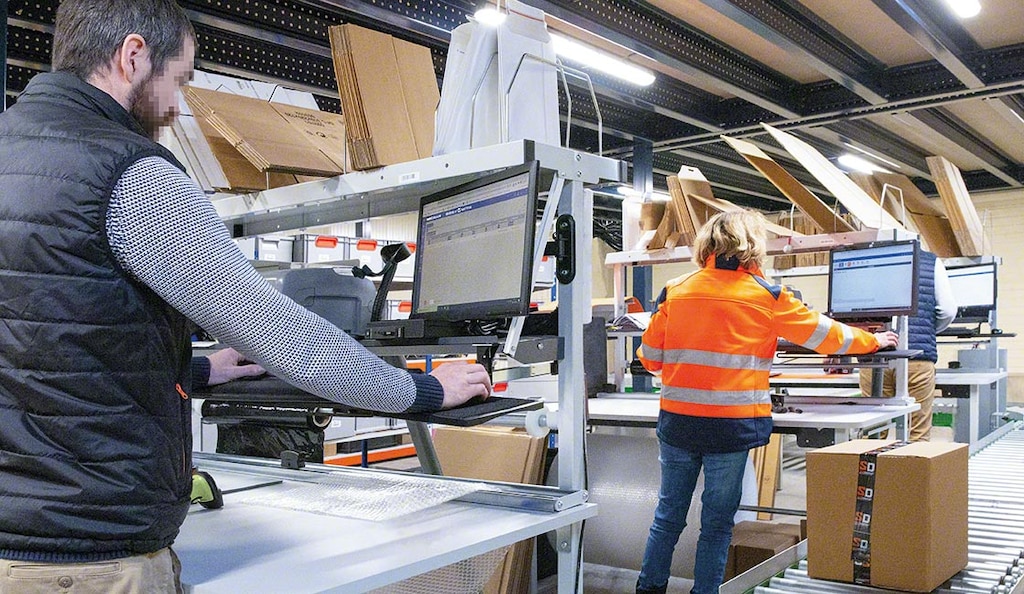 Solution for complex, volatile environments
Cloud logistics has emerged as the go-to solution for companies coping with volatile and complex logistics environments. More and more businesses are integrating logistics programs in the cloud. After all, outsourcing the security and maintenance of these apps results in reduced warehousing costs. Moreover, a cloud WMS has a more flexible structure than its on-premise counterpart and can easily adapt to different workload levels.
Curious to know more about how you can benefit from cloud logistics? Get in touch. One of our expert consultants will help you find the best digital solution for getting the most out of your supply chain.