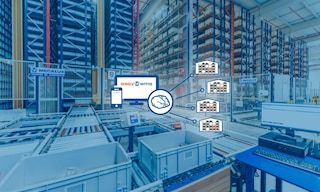 Multi-location inventory management: software for managing multiple warehouses
02 Sep 2021
Multi-location inventory management refers to businesses that, by their nature, manage more than one facility. Running several logistics centres successfully depends to a large extent on the use of multi-warehouse software that organizes the inventory and operations of various facilities in a unified way.
In this post, you'll see how companies with several warehouses turn to technology to efficiently manage all their SKUs and coordinate their various logistics operations.
Challenges of multi-location inventory management
The idea of multi-location inventory management means syncing inventory management across several locations. A company could have multiple facilities for a number of reasons, for instance: to bring products closer to end customers, to expand the storage capacity, to manage occasional overstock with buffer warehouses, or to store certain goods temporarily (in what are known as transit warehouses). Although having several warehouses is a good option for many organizations, it also has its downside.
These are some of the most common drawbacks when it comes to having multiple facilities:
Communication: having various warehouses (with different processes and equipment in each one) calls for seamless communication and coordination between operators. This prevents errors, such as a customer receiving a duplicate order.
Inventory control: when dealing with large numbers of goods, ensuring that all products are under control is, in itself, rather complex. The situation becomes even more complicated when the stock is spread across several warehouses.
Bottlenecks: when you have various facilities with their own operations, the risk of bottlenecks occurring is much higher. Delaying the distribution of orders has a high price tag, and companies look to avoid this at all costs.
To effectively manage all these issues, businesses with several warehouses use management software to organize the processes in each of their logistics facilities.
Multi-location inventory management software
With multi-location inventory management, it's unfeasible to carry out stock control manually. Therefore, it's crucial to implement a digital solution. Multi-location inventory management software is essentially a warehouse management system (WMS) with the ability to manage the stock and operations of more than one facility in a coordinated way. With some systems, this is possible by means of an additional module. Other WMSs have a native functionality at no additional cost, which is the case of Easy WMS from Mecalux.
Multi-location inventory management software monitors all movements made in the various facilities, from inflows to order processing and distribution. Maintaining strict control of logistics processes is vital for any business, whether it has a single warehouse or more than one. Moreover, the software optimizes the tasks in each facility and supervises goods transfers between warehouses.
On the other hand, the very decentralization of the products makes it almost mandatory to choose the SaaS (software as a service) model, stored in the cloud. This way, the system can be accessed from any part of the world — all you need is an internet connection. As the execution and storage of the data are moved to external servers, companies don't have to worry about server connection issues, nor do they have to purchase or maintain the equipment running the software. Easy WMS, in particular, is offered in both SaaS (cloud) and on-premise (local installation) modes.
A practical example of the implementation of multi-location inventory management software is that of logistics provider Casintra. This company was looking for a solution to flawlessly organise its customers' 2,000 SKUs located among its five warehouses. This 3PL provider decided to install the SaaS version of the Easy WMS warehouse management system to work online with its customers and know which processes each of them requires and when.
Another working example is that of motorcycle seat and luggage manufacturer Shad. Since the company's sales had increased, it decided to open several new warehouses that would enable it to strengthen its international presence. For that reason, it installed Easy WMS, as it could support a multi-location inventory management structure. Shad wants this software to coordinate all of its facilities in the future, even if they're in different locations (including different countries).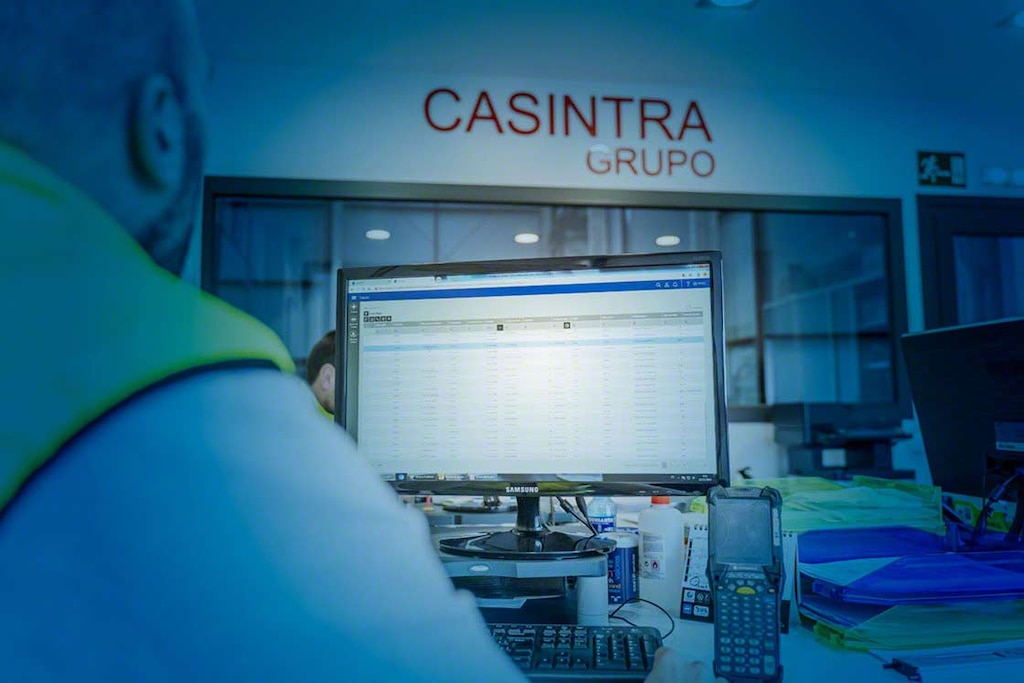 Advantages of multi-location inventory management
The need for more warehouses due to the fact that the company is growing is good news: it means the business is doing well. With the help of multi-location inventory management software, the organisation can be equipped with a smooth supply chain and benefit from several advantages:
Speedier deliveries: having multiple warehouses facilitates the supply of goods. If the centres are closer to the points to which the products are delivered, supply is quicker. In e-commerce, this is taken to the extreme with solutions such as micro-fulfillment centres. These small warehouses, located in the same city as the customer (or very nearby), make it possible to deliver orders in a matter of hours.
Lower costs: managing goods in various facilities not only streamlines product distribution but also cuts costs. This is a compelling reason for e-commerce retailers to open warehouses in cities to expedite the distribution of orders. According to a study from consulting firm McKinsey, having a facility in a city brings down companies' distribution costs by 25%.
Flexible organisation of inventory: a business with more than one warehouse can organise its stock following criteria adapted to demand. Take, for example, a company that has in its portfolio a product that sells very well in a specific region. It would make most sense for the warehouse closest to that area to store those items to ensure their supply when demanded.
Enhanced customer satisfaction: customers are most interested in quicker deliveries at a lower cost. If the company delivers an order on time and as swiftly as possible, customers are happy, which will result in greater customer loyalty and, thus, more future sales.
Reduced carbon footprint: a multi-location inventory management setup often minimizes the distances traveled to deliver orders. This has a positive impact on the environment, since it lowers emissions of polluting gases (thereby fostering green logistics). According to the McKinsey study mentioned above, a facility located close to customers reduces the number of miles companies travel to deliver orders to their customers by 45%. And this decreases the amount of polluting gases emitted into the air.
A company can organize all its goods into different warehouses with the help of management software. With full control over all the goods, the business can supply its customers on time and have streamlined operations that boost its productivity.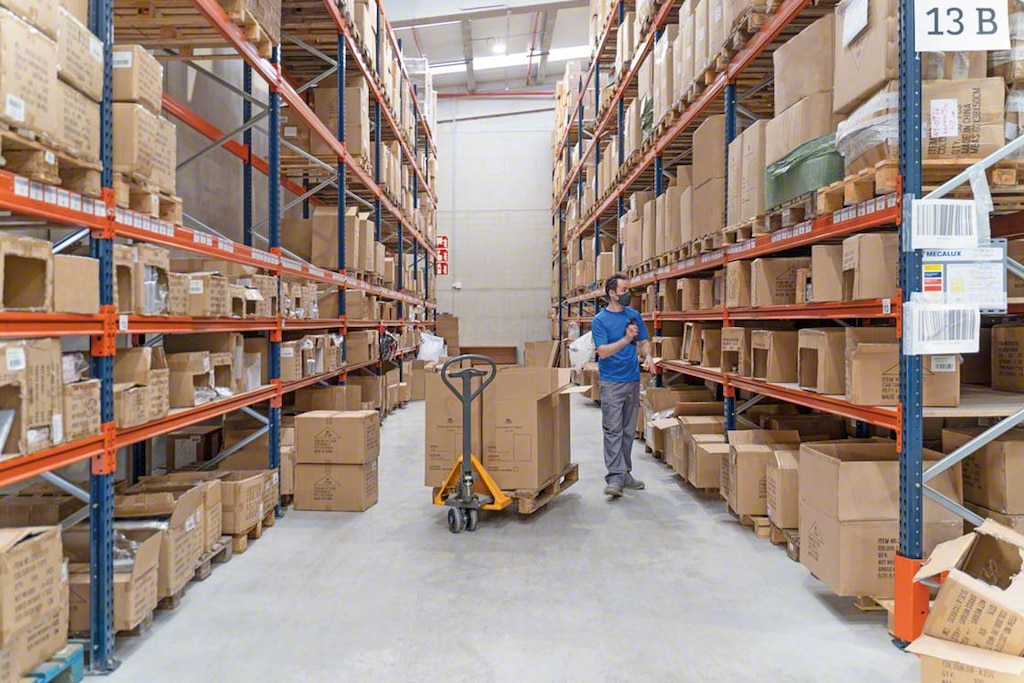 Multi-location inventory management software, a winning resource
Many times, the growth of a company is linked to its territorial expansion and, with that, the opening of new warehouses. Despite the fact that this development is positive, it does have its difficulties. Therefore, it requires a strategy to ensure that the various facilities provide the same level of service to customers.
Software is the answer to managing logistics challenges. A warehouse management system such as Easy WMS from Mecalux, with its multi-location inventory management functionalities, knows the exact location of each item, regardless of the facility in which it's being stored. If you have a multi-location inventory management strategy or plan on adopting one, get in touch. We'll show you how our software solutions can help you to successfully implement complex logistics operations.