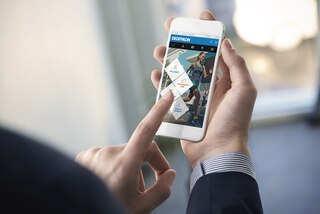 D2C: advantages of direct-to-consumer sales
16 Mar 2021
D2C (direct-to-consumer) retail has become a common solution for maximising manufacturers' profits, since eliminating the middleman cuts costs.
In fact, this trend not only benefits businesses: a study done by consulting company Multi Channel Merchant states that 52% of US consumers prefer to purchase products directly from the manufacturers themselves.
In this article, we define the direct-to-consumer sales channel as applied to industry and set out the advantages of D2C warehouses. Likewise, we'll highlight the best solutions for implementing this retail medium in a logistics centre.
What is D2C? Application in logistics
The direct-to-consumer (D2C) sales model is used by manufacturers that sell their products directly to end customers — without the need for an intermediary — be it through an internal vendor, a website belonging to the company itself, or a point of sale.
The B2C (business-to-consumer) strategy is often confused with the D2C model. Just a slight clarification: the entire D2C sales channel is B2C (as goods are sold to consumers), but not the other way around; that is, not all B2C companies are manufacturers (most act as go-betweens).
Applied to logistics, the implementation of D2C installations is a widespread practice. These are warehouses that combine their storage and order prep operations with direct sales to the public. In other words, this category comprises manufacturers that sell to end customers via the internet or from a physical point of sale located in their own installation.
One example of this type of sales channel is a showroom, where customers can examine products on site at the manufacturer's facility.

Likewise, e-commerce has given manufacturing enterprises the opportunity to sell their own merchandise through websites and even social media. In these cases, warehouses have adapted to more complex order preparation, having to deal with, for example, reverse logistics (customer returns).
Pluses of having a D2C installation
Besides increasing companies' profitability, opening a direct-to-consumer channel in the warehouse enables you to:
Have a broader range of opportunities: adding your own point of purchase to your installation facilitates product sales via more channels, resulting in higher profits for the company.
Improve customer interaction: the D2C model allows for better control of the relationship between the manufacturer and customers. Businesses can manage the experience from start to finish and know their customers' level of satisfaction firsthand.
Solutions for adopting the D2C model
The direct-to-consumer channel has opened up the possibility for manufacturing firms to cut out the middleman and sell their products directly to end consumers. But how do you set up a sales point? Here are some options:
Showroom: D2C warehouses have a sales area on their premises that's open to the public, allowing customers to see the product on site.
Pop-up shop: companies can use temporary, low-complexity establishments to sell their merchandise to end customers during high-demand campaigns, for instance.
E-commerce: it's fairly common to set up an online sales channel to maximise product sales. This option, however, makes it necessary to respond to challenges such as last-mile delivery and the same-day delivery standard.
Social networks: companies can complement their e-shops with sales on social media (Instagram or Twitter, for example).
The WMS as a tool for implementing D2C
To multiply productivity and reduce errors that occur during logistics operations, every company should rely on a warehouse management system (WMS). This will complement the work of operators, especially in tasks related to location management, goods flows and picking.
This is particularly the case of Easy WMS, the WMS by Mecalux, which is equipped with multiple key functions to adapt an installation's activities to a D2C channel. Among other features, it includes kit management, receipt and dispatch profiles and picking relocation strategies.
In addition, Easy WMS by Mecalux has additional modules that ensure the efficiency of D2C channels: Store Fulfillment (for integration between the warehouse and the various points of sale), WMS for Ecommerce (for e-commerce order preparation) and WMS for Manufacturing (to control inventories of raw materials in production).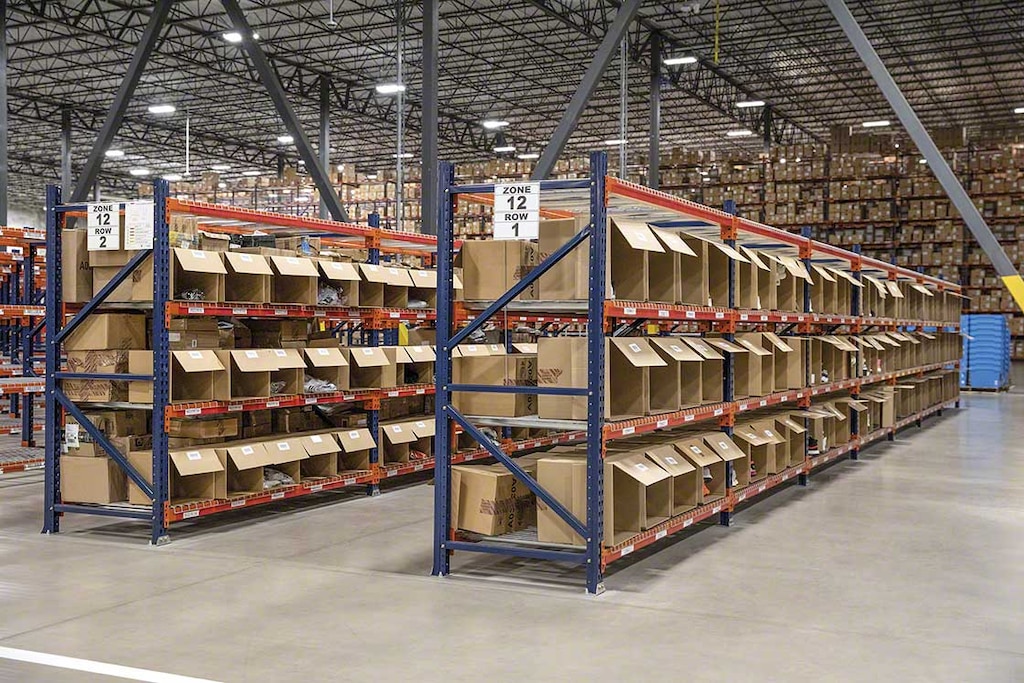 D2C installations, a model on the rise
In short, manufacturing firms have gradually been opening D2C retail channels in their warehouses. This can be done by means of e-commerce or a sales zone in the installation itself, and all without forfeiting other business models such as B2C (with intermediaries).
All the same, incorporating this model is no easy task: companies have to rise to the challenges presented by new consumption trends. At Mecalux, we're specialists in deploying D2C storage solutions in leading companies, such as Decathlon and Adidas. Feel free to get in touch. One of our expert consultants will provide you with the most suitable solution for your business.