20 Jul 2021
The concept of flexible fulfilment arose from the need to have a supply chain elastic enough to prepare and dispatch an order from any distribution centre or even from a physical store.
Companies that work with predictable sales volumes have more stable logistics systems, as they're able to define in advance the space, the stock, and the resources required to meet demand and minimise costs. Like it or not, this is no longer a reality in the face of the e-commerce boom. The challenge of successfully managing e-commerce logistics is enormous: in addition to exposure to variables that are more difficult to control, demand is more volatile and, thus, order management becomes more complicated.
In this post, we'll explain flexible fulfilment in detail and illustrate how a more agile logistics system helps businesses achieve their main objective: to deliver orders to customers in any circumstances.
What is flexible fulfilment?
The logistics strategy known as flexible fulfilment centres on adapting order preparation to a more complex demand so as to dispatch these orders from any distribution centre, warehouse or store.
The primary goal is to deliver any order at any cost. On occasion, this might even be done through individual shipments; companies risk sacrificing part of the profitability so as not to tarnish the brand image by cancelling a purchase due to lack of stock. For this reason, it's vital to implement a flexible logistics strategy capable of adapting to changes in demand.
Against the current backdrop, in which e-commerce reigns supreme, many businesses don't know how to manage fluctuations in demand, either because the order volume is lower than that forecasted or because they're incapable of responding to a sudden rise in demand. Likewise, the internet has enabled the unprecedented internationalisation of sales channels, but it's not always possible to have the entire inventory physically in stock in all countries and regions. In such a changing, unpredictable environment, flexible fulfilment has emerged to help organisations better adjust to the particular features of Logistics 4.0.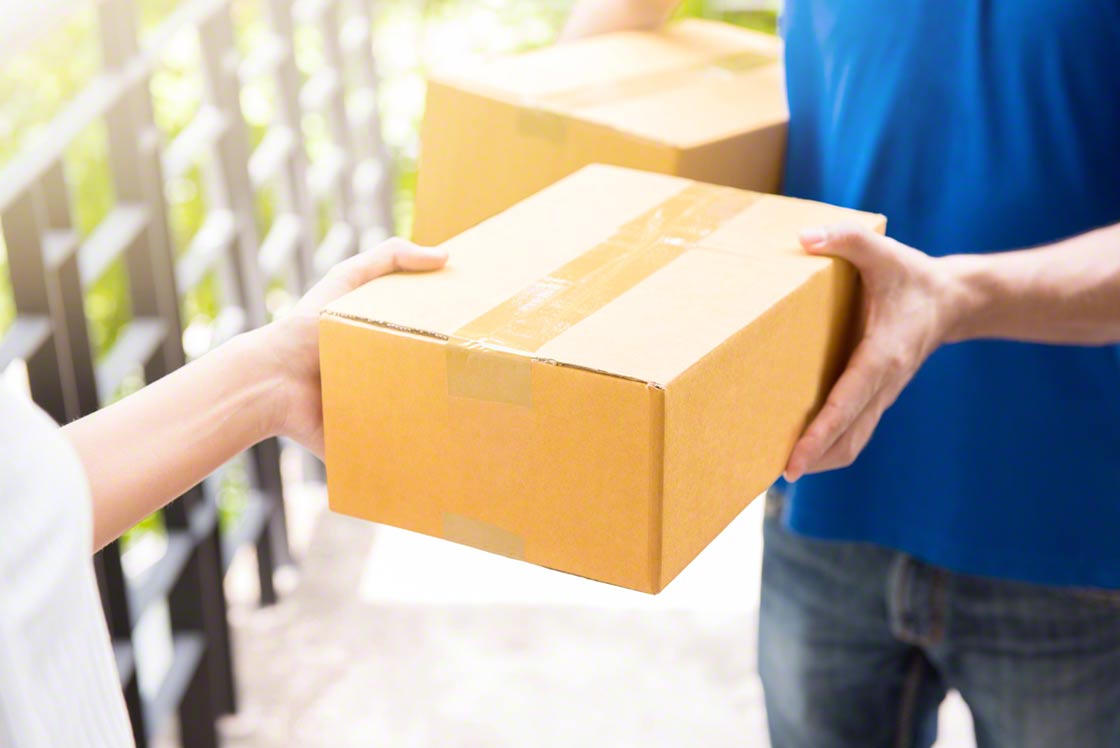 How to achieve flexible fulfilment
To satisfy the demands of customers or of other distribution centres, flexible logistics is crucial. So, what does this mean? Warehouses and distribution centres must be able to prepare orders that were not originally assigned to them.
Companies that have various distribution centres spread out among different locations are in the process of transforming and changing their logistics strategy. Take the example of a business with a distribution centre in Europe and another in the US, each of which is charged solely with preparing and distributing orders in its region. If an item isn't in stock in the designated facility, it will be shown as sold out. Consequently, the customer won't be able to purchase it, which means a lost sale.
On the other hand, when following a flexible fulfilment strategy, the stock will be seen as available in all countries, provided the product is indeed in one of the company's centres. Thanks to this, that order will be delivered, although from a centre further away and to the detriment of the order's profit, which will be lower due to the higher cost of transportation. The aim is none other than to satisfy the customer by all means with the product requested.
Flexibility is one of the most important factors in the supply chain. Flexibility is synonymous with adaptation, and in logistics, this means being equipped with the storage systems and processes necessary to keep pace with customer and industry demands.
In this sense, another trend is to take advantage of a brick-and-mortar store to use it as a distribution centre, a strategy known as ship from store. This means that if a store has a product in stock, it can package the order and ship it to the customer. It's also possible to have the establishment act as an order pick-up point, which is common in an omnichannel strategy.
WMS: linking warehouses and physical stores
Flexible fulfilment involves management of a larger number of products, making the process more complex. To tackle this, it's essential to have a warehouse management system (WMS) that digitally connects all a company's distribution centres and ensures total product traceability.
Let's take a look at a case study: 3PL Casintra manages and supervises all processes at its five warehouse in Spain using a single warehouse management system: our Easy WMS. This way, it can organise 2,000 SKUs and, thanks to its cloud connection, work online with its customers.
Another aspect to take into account when aiming for flexible fulfilment and an agile supply chain is the management of stock in physical stores. Easy WMS's Store Fulfilment module provides real-time control of inventory in the warehouse and brick-and-mortar stores, in addition to syncing picking, replenishment, transfers between stores, and returns. With this module, any physical store can operate as a small distribution centre for preparing and dispatching orders to customers.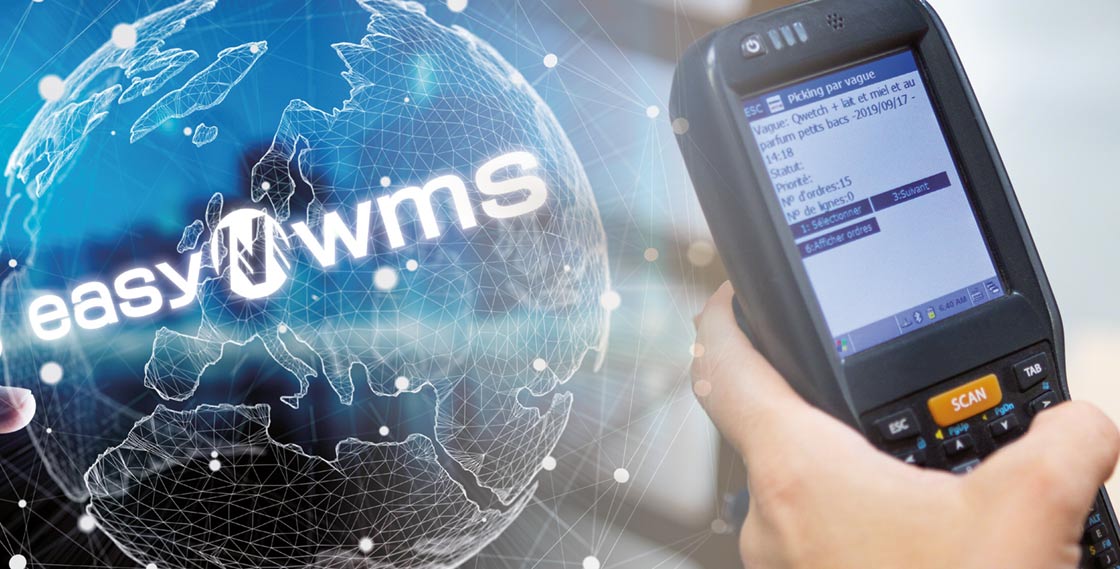 Benefits of flexible fulfilment
Although greater flexibility in order fulfilment and the supply chain raises the cost of preparing and transporting an order, it also brings the following advantages:
Increased sales. By consolidating the stock to satisfy demand, consumers will be able to purchase a product even if it isn't available in the warehouse that, theoretically, should have been responsible for its distribution. There are times when ensuring a sale trumps profitability.
Customer loyalty. Customers will purchase your products instead of turning to your competition. Plus, satisfied customers become brand ambassadors, thus encouraging other potential customers.
Improved responsiveness. All distribution centres work hand in hand towards the same goal, so your company's logistics systems will be better able to effectively absorb an abrupt rise in demand. If one facility is overloaded, another will lend a hand as needed.
Logistics flexibility and scalability. Your organisation's logistics systems will be ready to make its growth prospects a reality more easily and more quickly, with a fully competitive supply chain that adjusts accordingly to changes and to the new needs of a market constantly in flux.
Businesses with a flexible logistics structure can prepare and send orders from any distribution centre or physical store, reacting in an agile way to demand volatility, increasing sales and winning the loyalty of increasingly demanding consumers.
Importance of delivering an order
The trend for supply chains is to work towards one non-negotiable purpose: orders must be delivered, no matter the cost. Therefore, flexible fulfilment has become a logistics strategy seen more often in firms in sectors as diverse as the consumer goods, food, and retail industries.
Whether your company has lost sales due to a lack of stock in the assigned warehouse or you merely feel it's time for your distribution centres to work in unison to deliver more orders, contact Mecalux. Our team of professionals will help you implement the storage and management solution you need to benefit from greater flexibility in order fulfilment and your supply chain.