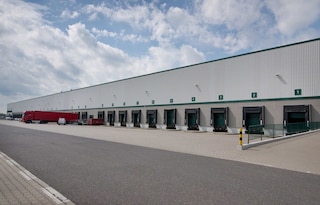 Distribution centre: shortening delivery times, eradicating errors
24 Jun 2021
The complexity of last mile delivery and reverse logistics has made distribution centres (also known as DCs or fulfilment centres) a key part of the supply chain.
The need to reduce delivery times has triggered the proliferation of these facilities on the outskirts of big cities or in areas with good connections. In this post, we'll delve into distribution centres, explaining their functions, their importance in Logistics 4.0, and what makes them different from traditional warehouses.
Distribution centre definition
A distribution centre is a logistics facility focused on goods receipt and dispatch processes. In other words, DCs supply products in an effective, agile way, to end customers, other warehouses, or even production centres.
In fact, distribution centres came about as a replacement for traditional storage facilities in order to cut costs and shorten times in last-mile delivery and reverse logistics (returns management). For that reason, companies usually set up their DCs close to major population centres, in industrial hubs, or in port-centric logistics zones.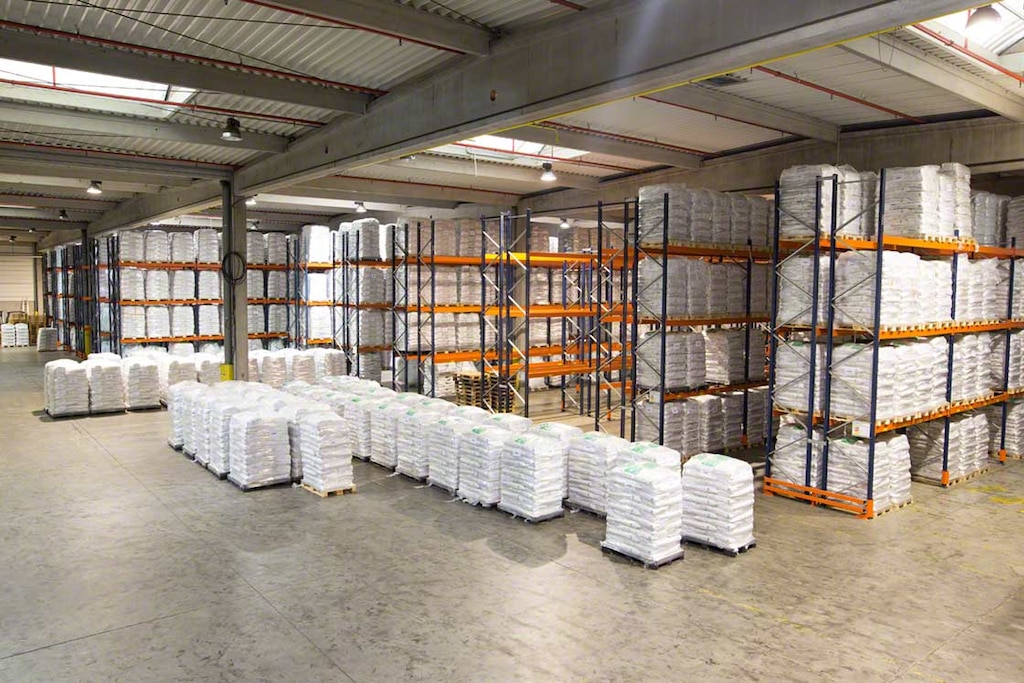 Constituted by one or more buildings (depending on the workload assigned), these logistics centres are divided into different areas according to the operations carried out in them. Thus, on one side is the goods receipt zone, where operators sort products and materials received from other warehouses or suppliers. On the other is the dispatch area, another key part of DCs: there, merchandise is organized by carrier route to then be loaded onto the trucks.
A staging area is usually set up between these two spaces in order to temporarily deposit the goods until they are brought to the next operation. However, the reduced delivery times and the need to have comprehensive control over the products have forced companies to gradually replace staging areas with goods transportation systems such as industrial conveyors for boxes that ensure agility as well as the security and integrity of the orders.
It's also common for distribution centres with higher workloads to implement sorters to arrange the products, in addition to automated truck loading and unloading systems that speed up order dispatches in the docking area.
Food, chemical, and pharmaceutical businesses have been trailblazers in designing innovative DCs. A good example of this is dark stores, warehouses near cities that look like supermarkets and where operators prepare online grocery orders.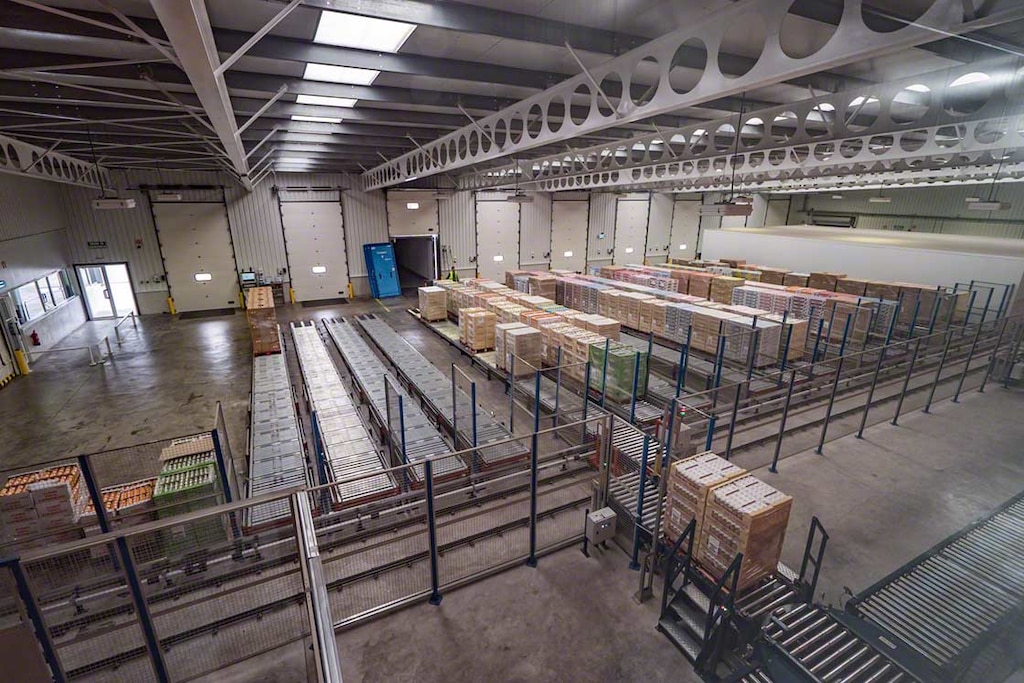 Operation of a distribution centre
Distribution centres are charged with receiving products from different origins, organizing them, and shipping them to their destination in the shortest time possible. Hence, these installations keep their inventory levels to a minimum and tend to store products for short periods of time, especially merchandise with a high turnover.
These are the primary operations (and most popular storage systems) in distribution centres:
Goods receipt: fulfilment centres receive products from suppliers, from other warehouses belonging to the company, from wrong orders, etc. After unloading the trucks at the loading docks, with the help of handling equipment such as forklifts and pallet jacks, the operators bring the goods to the flow channels — which act as a storage buffer. The merchandise is then moved to the storage area.
Storage: in non-automated DCs, the products are placed on pallet or high-density racks, depending on the stock management strategy applied (LIFO (last in, first out), FIFO (first in, first out), etc). In automated facilities, a pallet or box conveyor is tasked with moving orders from the receiving area to the storage zone. There, the goods are verified at a pallet checkpoint and then moved to the location indicated by the warehouse management system (WMS).
Picking: this operation is fundamental in a distribution centre. Therefore, these facilities incorporate storage systems such as carton flow racks and mezzanine floor racking systems to streamline operator flows in the warehouse. Additionally, in distribution centres in line with Industry 4.0, high-throughput pick stations complement automated storage and retrieval systems (AS/RS), enabling each operator to reach up to 1,000 picks per hour.
Dispatch: manual handling equipment or conveyors move the goods from storage to the dispatch area. Due to the intense goods flows in DCs, it's becoming increasingly common to install sorters to automatically classify the orders and send them directly to the carrier's cage or container.
However, the multiple varieties of unit loads in distribution centres nowadays — which include SKUs stored on pallets as well as in boxes — have compelled companies to rely on automated transportation systems that streamline goods traffic in the warehouse. Against this backdrop, a warehouse management system is vital for ensuring that fulfilment centres run properly: A WMS automates slotting, coordinates operator tasks, and ensures the traceability of products in all the stages through which they pass in a facility.
Differences between a distribution centre and a warehouse
Although distribution centre and warehouse are often used synonymously, this isn't accurate. As opposed to a conventional warehouse, the main purpose of which is to store goods and prepare orders, a distribution centre specializes in goods receipt and dispatch to shorten delivery times to end customers. This is why distribution centres are often linked to cross-docking.
In a typical supply chain, warehouses supply goods to the DCs. These centers sort the products according to multiple criteria (carrier route, turnover strategies, etc.) and dispatch them as per the agreed-upon times and methods.
In a typical setup, there are traditional warehouses, and logistics providers — particularly, 3PLs — have distribution centres, where they receive products from their customers and sort them by delivery route, supplier, SKU, and so on.
On top of that, DCs have become responsible for managing the complexity of both last-mile delivery and reverse logistics. Located near major cities, they're the first to receive and manage wrong orders that have been returned by customers.
Examples of distribution centres
Today, DCs are an essential part of the supply chain, as they receive goods from suppliers as well as other warehouses with the aim of guaranteeing efficient logistics services for end customers. If the distribution centre drops the ball, the entire supply chain could be affected. Let's take a look at some examples of companies that effectively optimized their centres' logistics processes to ensure continuous goods flows throughout their networks.
A case in point is Havi Logistics. This German logistics provider, with 48 distribution centres around Europe, partnered with our company to remodel its DC in Lodi, Italy. From the start, its objective was to expand its useful storage space of 52,420 ft2 to its current size of 107,639 ft2. It did this by installing our Movirack mobile racks, ideal for maintaining cold temperatures within the facility and increasing storage capacity. Overall, the storage capacity rose from 4,500 to 12,500 pallets.
Indeed, 3PLs are at the head of distribution centre innovation, as these providers need to modernize their goods receipt, storage, and dispatch processes to cut delivery times. "To understand just how efficient this facility is, it's important to look at some of the figures. First, our storage costs have gone down by 64%. Second, the storage capacity has increased by 55%. Third, the return on investment is 1.2 years. And last but not least, all of this was achieved maintaining a high level of productivity," affirms the Manager of Havi Logistics Italy following the overhaul our company gave its distribution centre.
Distribution centers are characterized by their speed when receiving and dispatching goods. Since this increases the risk of error, implementing a warehouse management system (WMS) is a must for reducing times without disrupting the operation of the warehouse. This was the decision made by Zaloker & Zaloker, a medical supply distributor from Ljubljana (Slovenia). The business chose to deploy Easy WMS in its distribution centre, which ramped up productivity by 10% without increasing the error rate.
Ultimately, these examples illustrate that it's critical to choose the right storage systems and software to coordinate operations and, thus, ensure the efficiency of the distribution centres.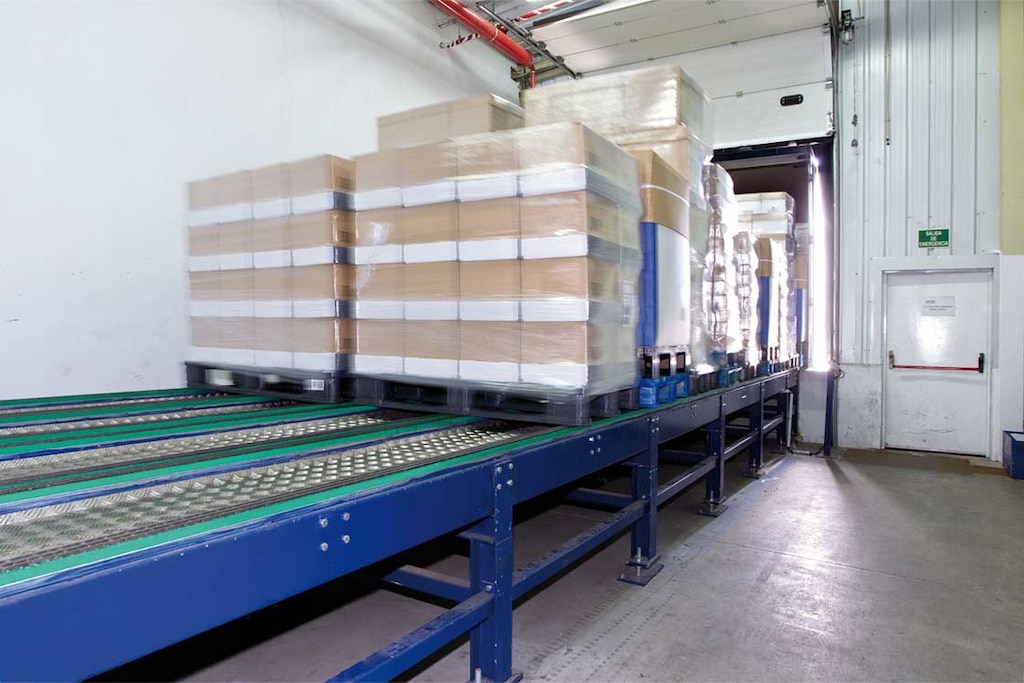 Distribution centres: ready for Logistics 4.0?
The challenges posed by Logistics 4.0 are an opportunity for those with the know-how to respond to them effectively. On the other hand, those that don't adapt to the change can run the risk of making mistakes that lead to cost overruns and, in the end, jeopardize the companies' future. Distribution centres are the cornerstones that ensure logistics management success. Achieving faster, more accurate, and more competitive deliveries and handling reverse logistics optimally: these are the main issues facing this sector.
At Mecalux, we're experts in comprehensive intralogistics solutions for getting the most out of DC processes. From storage systems equipped with cutting-edge technology through to software that acts as the true brain of the warehouse, Mecalux offers personalized solutions for each customer. Feel free to contact us. An expert consultant will show you how to ramp up efficiency in your distribution centre.