20 May 2022
An inventory app is a tool for managing all information relating to goods in the warehouse. With an inventory app, any company can carry out optimal stock management, which is vital for maintaining business profitability.
In this post, we'll examine how companies use inventory apps to know which products are in their facilities so they can better plan and organize goods flows.
What's an inventory app and what does it do?
An inventory app consists of software charged with controlling and managing stock in the warehouse. Inventory management is one of the most crucial operations for any organization: knowing which products are available in the facility and organizing them properly impacts all other company activities. Taking inventory is an increasingly complex task, especially in businesses with a large number of products and with transactions via different channels. In these cases, manual inventory management could be counterproductive.
For that reason, many companies resort to digital solutions such as those offered by inventory apps. Their goal is to automate the inflows, searches, and visualization of their products stored at any time and from any device. The app monitors entries and exits of raw materials and finished goods, controlling product traceability and, thus, recording the processes each item undergoes.
These programs incorporate a method for identifying the goods, whether via barcodes or QR codes. They also have a database that centralizes all stock-related information (entries, exits, available SKUs, movements made inside the warehouse, etc.). Likewise, they have functionalities that include the ability to organize products in the facility in line with the ABC analysis, to create labels, and to apply the just-in-time working method.
Inventory management apps offer a whole host of advantages. Scanning the barcode labels on the products, for instance, eliminates manual data entry, minimizing human error and improving efficiency. Moreover, the database keeps the information on the products stored up to date. A very useful feature of this software is that it can generate reports based on market trends to carry out more accurate demand planning.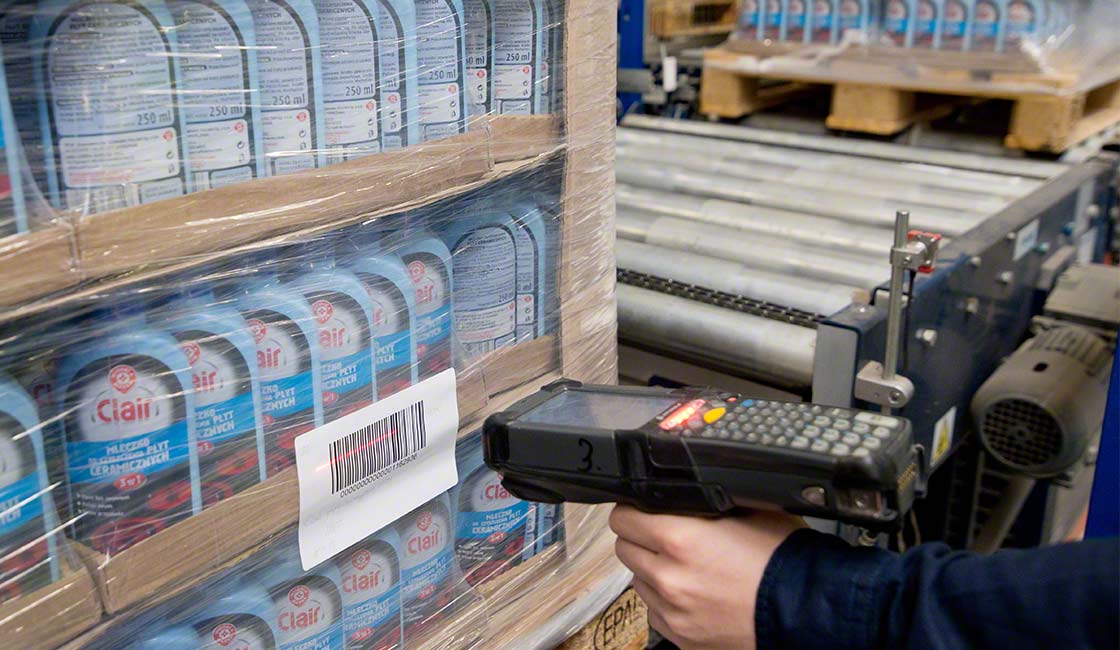 6 characteristics your inventory app needs
There are tons of inventory management apps on the market, so to choose the ideal solution for your business, it's important to analyze their characteristics and functionalities in detail. Before making a decision, it's essential to take into account certain considerations:
Stock updated in real time. The app is updated in real time with precise information on the situation of each SKU in the warehouse. Digitization should ensure perpetual inventory — in other words, it should provide constant stock counts — to prevent mistakes or imbalances that lead to order delivery delays.
Elimination of manual tasks. Manual stock management by means of strategies such as inventory management with Excel is a tedious job involving a very high risk of error. An inventory app should simplify and automate stock management so that, to access detailed information, all you have to do is read the barcode or QR code with an RF scanner. The standard barcode in logistics is GS1-128, formerly known as EAN-128.
Stock status analysis. With this information, the company can evaluate its warehouse performance and know its customers' habits. An inventory app should collect useful information that enables you to calculate demand planning and make decisions to enhance operations.
Integration with other platforms. The app must have the capability to be integrated with the company's management system — e.g., its ERP — to know how many products are in stock. This way, it can organize procurement and guarantee the distribution of orders to customers.
Easy user access. The inventory app is a tool designed to simplify the work of the operators and that has to be adapted to the number of workers in the facility. The operators need to be able to use it at any time, even if business is seasonal, with periods of more employees on staff. To be effective, the app must be accessible from any device with an internet connection, such as RF scanners, tablets, and cellphones.
Statistics creation. If the app incorporates the functionality to generate statistics and reports, the company will be armed with objective information on its products. This way, it can make decisions to improve its business, for example, deciding on the ideal supply strategy.
An inventory app is a tool that looks to boost an organization's growth. Information is power. With such exact stock records, the company can reap the benefits of a much more streamlined supply chain that enables it to guarantee deliveries to customers.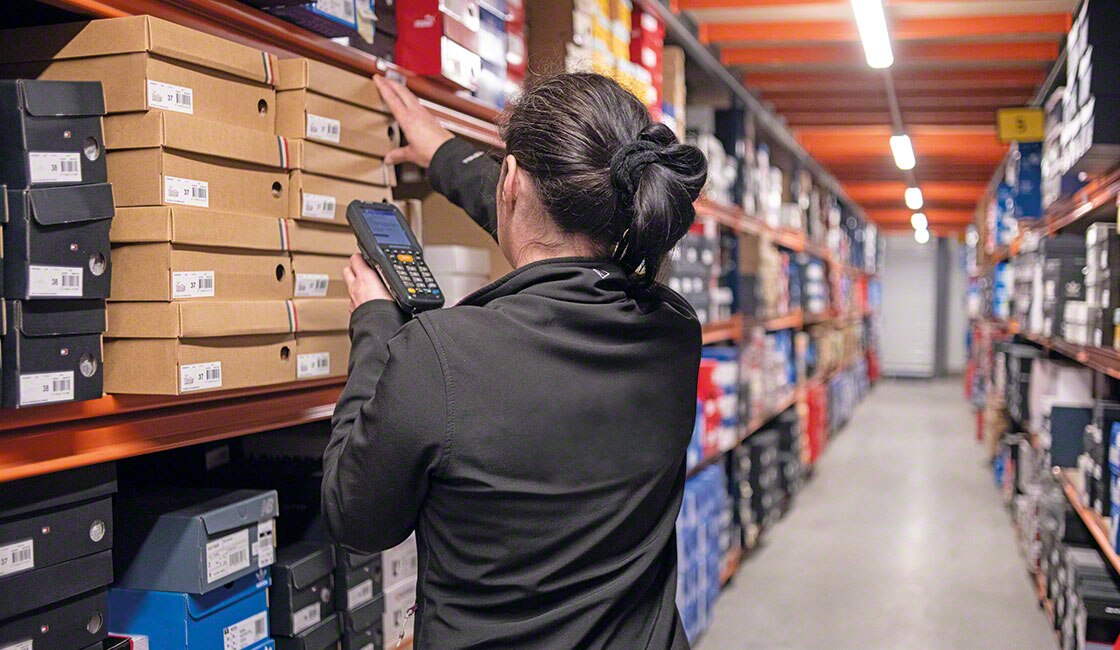 Inventory app or warehouse management system?
There are a number of apps for taking inventory that are adapted to the various operating systems on the market. However, you're bound to ask yourself: is a program like this enough to organize all the goods in my warehouse?
Although inventory apps provide numerous advantages, a warehouse management system (WMS) is a much more advanced tool. WMSs integrate the basic functionalities contained in an inventory app (they monitor traceability and record product entries and exits). They're also capable of sending instructions to operators on how to do each task.
More and more companies are outfitting their logistics facilities with a WMS: according to a study by consulting firm IndustryARC, the WMS market will grow at a compound annual growth rate (CAGR) of 15% between 2020 and 2025. The rise of Logistics 4.0 and expansion of e-commerce have forced companies to optimize all their supply chain processes with the help of technology.
A warehouse management system is a scalable solution that's continuously updated to address changes in the market and in the facility: increased sales, the incorporation of new technologies, e-commerce, etc. Moreover, a WMS has additional functions to manage all the working areas in any facility, as complex as it may be. In the case of Easy WMS, the WMS from Mecalux, the system can be personalized with modules that respond to the actual specificities of each warehouse.
Inventory digitization for logistics in flux
With an ever-changing supply chain, fraught with challenges such as omnichannel strategies, companies require a solution capable of driving their business forward. So, when it comes to coping with new market demands and serving customers without delay, will an inventory app cut it? Though it might be an adequate solution for managing all your products stored, it definitely won't provide comprehensive control over the processes in your warehouse.
The most effective solution for tailoring your facility's operations to your customers' needs is a warehouse management system such as Easy WMS. This technology supervises the status of the goods in the facility while optimizing all operations. The system monitors inventory and, simultaneously, sends specific instructions to operators on how to perform each task quickly and without making mistakes.
Looking to improve your inventory management and maintain strict stock control? Get in touch. We'd be happy to show you how our software can help you get the most throughput out of your warehouse.