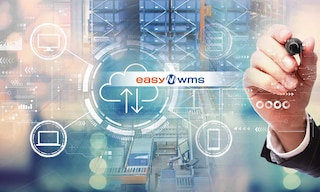 What are the latest trends in warehouse management?
31 Oct 2022
In recent years, automation and digitisation have become the main warehouse management trends. The emergence of new supply chain technologies has simplified information flows and made logistics operations more agile, more reliable and safer.
In an environment with multiple disruptions, the supply chain calls for solutions that boost resilience to the challenges of Logistics 4.0.
Five of the latest trends in warehouse management
These are the five new technologies with the greatest impact on warehousing:
1) Cloud-based operations management
When implementing warehouse management software, more and more companies are opting for software as a service (SaaS) technology. This cloud-based model provides greater flexibility in organising logistics operations. With warehouse management software in the cloud, users can access the app from any computer or terminal with internet access. SaaS is an option with a lower initial investment: your business doesn't have to allocate resources to hardware or equipment maintenance. Plus, the SaaS model facilitates scalability: you have a variable number of licenses that can be increased or decreased depending on market conditions and product seasonality.
Another advantage of cloud-based software is that your company doesn't need its own IT team for system maintenance and security. The software provider is in charge of ensuring that the system runs properly.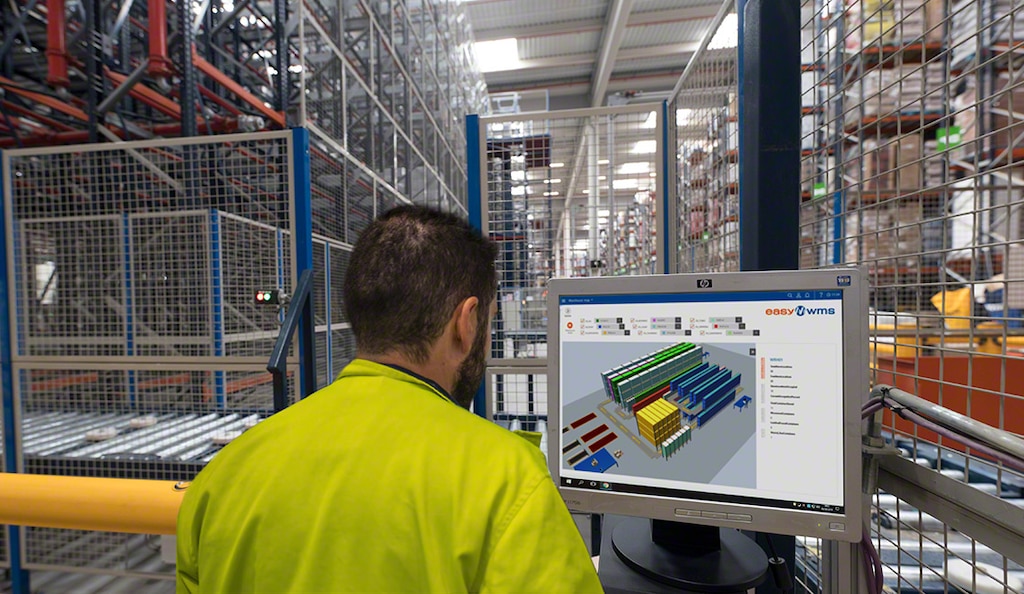 2) Warehouse automation
The installation of automated systems in logistics is another rising trend. The need to gain agility and accuracy in operations such as picking, storage and dispatch is driving businesses to incorporate automated solutions that improve goods management.
Storage is a task that can be automated due to the efficiency of solutions such as stacker cranes, i.e., handling equipment that deposits and removes goods automatically from their locations.
The automation of product movements in logistics facilities is another trend for today and tomorrow. There's a wide variety of solutions on the market, capable of adapting to all types of demands and needs. These range from conveyors that connect the different warehouse zones to autonomous robots that use artificial intelligence (AI) to learn to navigate and transport goods autonomously.
3) Technology for omnichannel logistics
The proliferation of sales channels and, above all, the integration between them, makes storage and picking operations more complicated. To offer a satisfactory shopping experience, companies have to control the inventory in their logistics facilities in real time.
Omnichannel logistics requires complete product traceability: the logistics manager must know the status of each item stored and of each pending order. To maximise throughput in an omnichannel facility, businesses often automate inventory management with a warehouse management system (WMS). This program coordinates all processes taking place in the facility and eliminates the risk of error due to manual goods management.
The deployment of WMS software can be paired with a Distributed Order Management (DOM) system. This software employs data analytics and AI to sync a company's different points of sale, whether physical stores, ecommerce platforms, marketplaces, or other online shopping apps.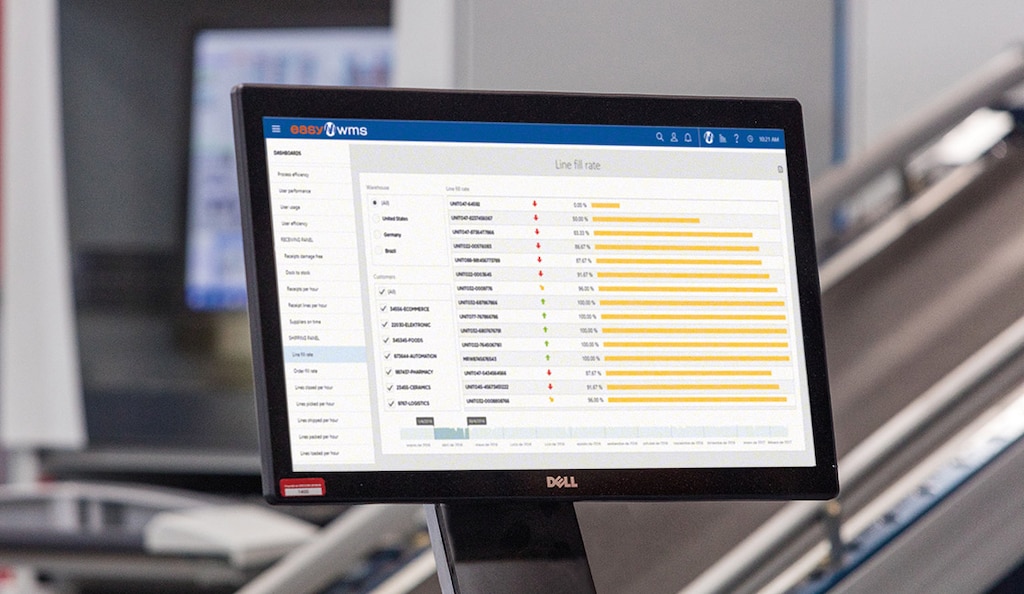 4) Simulation to anticipate needs
Digital twin technology consists of virtual replicas of objects or processes to simulate the behaviour of their real counterparts. This digital representation of logistics processes lets you simulate the layout of your facility as well as operator and goods flows. Thanks to the 3D representation of the storage systems and product flows, customers can visualise how their logistics operations would function. Moreover, once the system is implemented, warehouse simulation helps to detect inefficiencies and risk scenarios in addition to improvement opportunities. The aim of this is to facilitate strategic decision-making.
With digital twins, businesses can recreate test scenarios to make new configurations or changes in logistics planning. Using this technology, you can introduce, for instance, new picking methods or predict how your warehouse would perform if other storage systems were installed.
5) Logistics decisions based on big data
Warehousing technologies generate countless data that, once structured, provide valuable information to improve decision-making. In logistics, the use of big data enables you to apply strategies based on the productivity of your facility.
The most advanced programs collect and analyse all types of data sources, i.e., consumer demand, the activity of the transport fleet during order shipping and goods flows to detect opportunities for improvement in the facility.
The market features advanced programs that employ data to analyse logistics processes in order to cut operating costs, implement more productive warehousing strategies and make order picking more efficient. For example, Easy WMS from Mecalux incorporates the advanced Supply Chain Analytics Software functionality. Through data capture, this module offers you a snapshot of your operational throughput in real time.
Technology trends for warehouse management
With Logistics 4.0 in full swing, technologies are becoming increasingly important. Installing automated solutions in your facility opens the door to opportunities to enhance operational performance. Likewise, the consolidation of WMS software eliminates errors, lowers costs and provides end-to-end traceability of supply chain processes.
Technology trends such as cloud computing, productivity, digital twins and big data increase warehouse throughput. Interested in improving efficiency in your logistics facility? Be sure to contact us. One of our expert consultants will advise you on the best technology solution for your company.