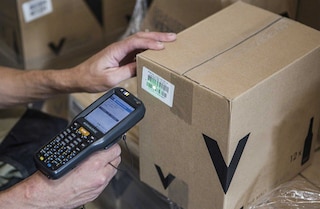 Marketing logistics: the supply chain as added value
08 Mar 2021
Marketing logistics combines the potential of marketing and logistics to strengthen the brand and its differentiation. After all, logistics management has a direct impact on two basic cornerstones of any business: customer service and cost savings.
In the age of Logistics 4.0, every business area needs to work hand in hand, seeking integration that fosters efficiency in all processes. How can marketing and logistics cooperate to achieve this?
What is marketing logistics?
The concept of marketing logistics revolves around customer satisfaction. The operational focus is not just based on selling products and making sure they are delivered to consumers as economically as possible. Now, logistics marketing aims to build customer loyalty by creating positive experiences.
Through marketing, companies interact with consumers and set expectations with respect to the products and services logistics is charged with providing. In this sense, this alliance between logistics and marketing is particularly marked when it comes to e-commerce businesses. This is because the direct contact between the customer and the item purchased originates once the entire logistics flow has taken place.
The relationship between logistics and marketing
Marketing logistics is present throughout the whole range of activities carried out before, during and after any sales process:
- Before the sale:
As part of any marketing logistics strategy, marketing and logistics work as a team to follow a common customer service policy. In this way, the logistics team determines the deadlines and the marketing department is responsible for communicating them to the customers.
Another key point of collaboration between marketing and logistics is the organisation of advertising campaigns. For this, it's essential to agree on changes in product sizes (when including another item as added value or proposing packs of various goods) and the updating of this merchandise's labelling and coding.
It's also necessary to calculate forecasts of sales and, thus, of stock turnover, as this affects the management of locations in the warehouse.
On the other hand, it's also possible to identify excess inventory in the warehouse and make this data available to marketing. With this information, promotions can be planned as a way to offload that stock and free up storage space.
- During the sale
In this phase, logistics management plays a particularly important role and must:
Guarantee inventory availability to prevent stockouts. To do this, it's advisable to designate safety stock levels in accordance with marketing and sales plans.
Efficiently manage inventory information so that the marketing and commercial departments can consider it in their sales strategies and promotions. This way, they won't put items with low stock levels on sale, for example.
Prepare orders in the warehouse optimally to reduce cycle times and ensure they arrive without error. The company also has to guarantee product traceability to inform customers and the other stakeholders in the supply chain of the status of each order.
Organise transport and the delivery of the merchandise by the stipulated delivery times, making sure that these processes are quick and effective. The actual moment of delivery is particularly delicate for businesses that operate with direct-to-consumer (DTC) models. In this case, they will have to explore omnichannel solutions such as BOPIS (buy online, pick up in store) or shipments to delivery points to try to enhance last-mile productivity.
There's only one way to deliver on the promise of marketing logistics: by having an integrated supply chain monitored in real time and through which information flows in both directions, fostering teamwork among the various links in the chain.
- After the sale (and delivery):
The logistics marketing experience extends beyond delivery. On the one hand, the customer might request an exchange or a return. Consequently, reverse logistics has to provide the pickup, exchange for another item, or temporary replacement with another product.
On the other hand, if the goods and service have satisfied the customer's needs, the logistics marketing approach will have worked. The marketing department won't stop there, however. It will analyse the new data generated, taking them into account to foment customer loyalty. This information is of great value to the company in terms of the personalisation of future promotional messages.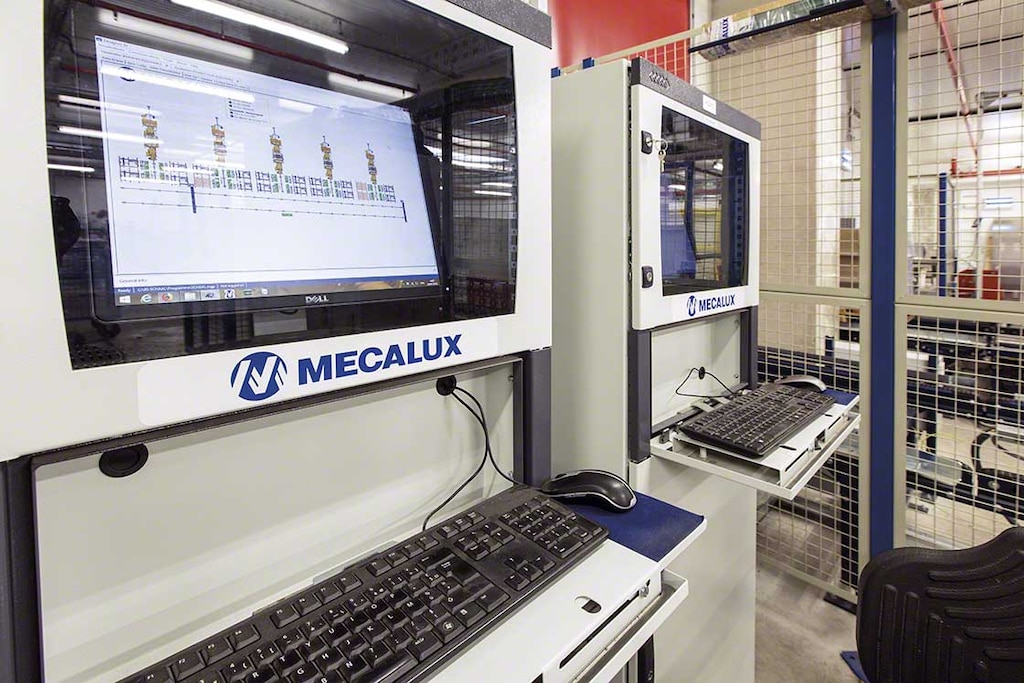 How does marketing logistics work?
Implementing a strategy centred on logistics marketing involves adopting a customer-oriented approach in processes linked to the supply chain. In fact, over half of those surveyed by the CSCMP (Council of Supply Chain Management Professionals) believe that customer service will be the factor that most differentiates brands in the next five years, above both the price and the product.
So, how should you lay the groundwork for this scenario? Once more, marketing and logistics need to work side by side in each stage:
1. Understand customer needs and analyse the competition: to do this, you can use tools such as surveys, market studies and supply chain benchmarking.
2. Identify the difference between your company's desired and actual capacity: having well-defined supply chain KPIs will help to detect points to improve in the quality of the logistics service. For example, many brands in the retail sector offer shipments within 24 hours via their online shops, which customers have come to expect as the norm.
3. Review your options for gaining strategic advantages: it's important to make a list of possible actions to implement. In the example above, these might comprise speeding up package handling by installing conveyors in the warehouse or switching to a logistics provider that specialises in express shipping.
4. Assess and select alternatives: each of these actions has an associated cost, which can usually be easily calculated and a potential advantage, the estimate of which is a bit more complex. Although there is no general method for calculating the latter, logistics service needs to be thought of as another characteristic connected to the product. Thus, the decision regarding which logistics improvements to carry out is strategic and should be classified within the series of marketing actions.
5. Structure the new service offer and set targets: it's vital to be consistent with the measures introduced. Broadcasting their voices on the social media loudspeaker, customers don't tend to be too tolerant with brands that commit to providing a certain level of service but fail to deliver. This can significantly damage a business's reputation, which, in the end, negatively impacts the company's turnover.
Logistics marketing examples
As examples of marketing logistics, let's take as a reference two firms with which our company has worked closely in the area of warehousing logistics:
- Distribution centre of La Ruche Logistique
Logistics providers are the organisations most actively using the logistics marketing approach to gain competitiveness. La Ruche Logistique chose us to help it organise its warehouse due to the enormous increase in customers and orders it was experiencing. Additionally, as the firm provides e-commerce logistics services, it needed to dispatch orders within just a few hours and personalise service for each of its customers.
To do that, the company chose to implement Easy WMS, our warehouse management system. This has allowed La Ruche Logistique to considerably reduce errors in order fulfilment (down from two or three a day to practically zero). Moreover, it can inform customers of the status of their orders, thanks to the assignment of tracking numbers by Multi Carrier Shipping Software.
- Warehouse of Shaal Chocolatier
Shaal Chocolatier's marketing logistics strategy stands out for a different logistics service characteristic: quality control. This French company sought to have full control over the conditions under which its chocolates were stored. In this case, warehouse automation was the strategy adopted.
AS/RS stacker cranes for pallets and pallet conveyors were installed to improve safety and hygiene in handling loads at a controlled temperature. In addition, the facility was equipped with Easy WMS to manage goods flows (with very sharp seasonal peaks) and ensure the traceability of the foodstuffs.
In this way, the Shaal Chocolatier installation is capable of meeting the rise in demand during the holiday seasons (especially Christmas and Easter), offering its customers chocolate candy that complies at all times with the most demanding quality controls.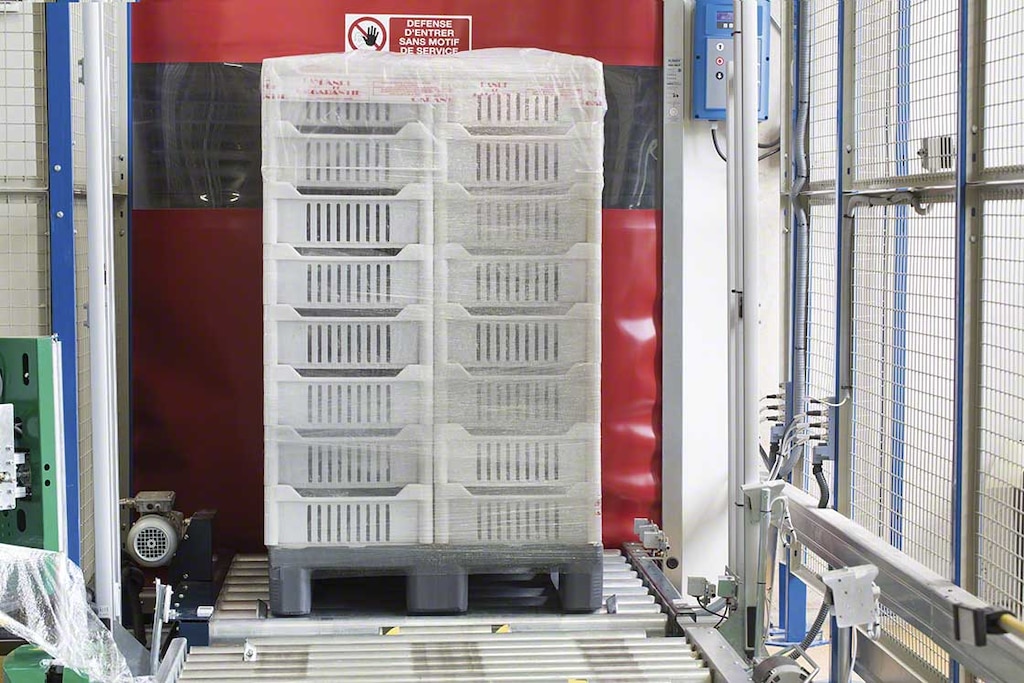 The warehouse as a catalyst for marketing logistics
Exceptional logistics service, when implemented optimally, has a positive effect on a company's profits, since it makes up a significant portion of a product's cost. As a result, marketing logistics, which prioritises process quality and the integration of both of these areas, has become a core element for boosting the competitiveness of many businesses in the market.
As a node between the various links in the supply chain, the warehouse plays a crucial rule in enhancing logistics marketing. Process automation, inventory reorganisation and the use of specialised software in warehouse management are some of the most effective ways to optimise its operation.
If you want your installation to run on a customer-centric philosophy and, thus, improve your logistics efficiency, get in touch. Mecalux's specialists will help you to assess the most suitable options for your specific situation.