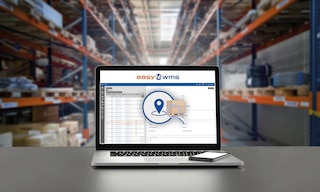 Real-time inventory management
17 Jan 2022
Real-time inventory management provides you with full product traceability and control, monitoring the movements made by stock in its journey around the warehouse.
More and more companies are investing in warehouse management software that enables them to monitor their stock in real time. This is due in large part to the rising complexity of logistics operations, the increase in sales channels and the growing diversity of products in the facility.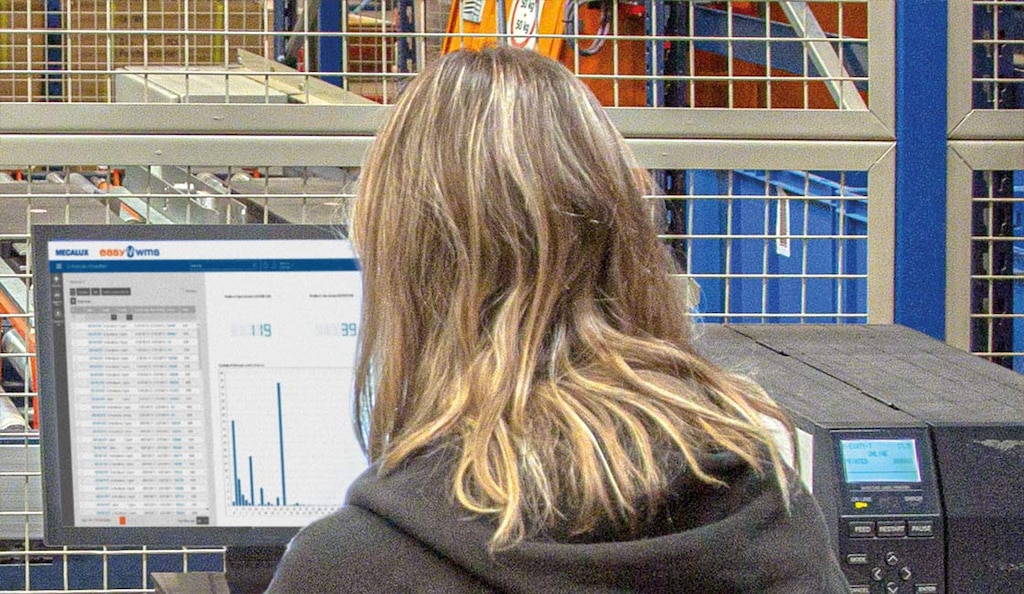 What's real-time inventory management?
Real-time inventory management is the process of perpetually monitoring stock by recording its movement inside and outside the warehouse. Real-time inventory control requires software that automates data entry each time a product enters or leaves the facility. If the company doesn't have specific software for this purpose, it will only have partial control over its stock as of the last manual data entry.
Warehouse process digitisation involves implementing technologies such a as real-time warehouse management system (WMS). This software records the goods entries and exits in real time, plans the slotting strategy and orchestrates order picking, among many other functions. Likewise, this WMS works in conjunction with tools such as RF scanners, which facilitate data entry.
Having strict, real-time control over stock levels lets you react in an agile way to any unforeseen event. And this is especially important in warehouses with an omnichannel strategy: in today's competitive environment, stock mismatches could lead to losses for the business.
Implementing a WMS enables real-time inventory management and provides logistics managers with full visibility of the status of the stock. The use of WMSs is on the rise, as evidenced by the latest study from consulting firm Grand View Research, which finds that the warehouse management systems market will grow by 15.3% annually to 2028, reaching $8.1 billion.
Benefits of real-time inventory management
Real-time inventory control allows for more flexible supply chains, as it supports decision-making based on the actual state of the warehouse. Real-time inventory management facilitates:
Perpetual recording of stock levels: a real-time inventory system gives logistics managers detailed, current information on the status and stock levels of each SKU located in the warehouse.
Reduced risk of stockouts: strict control over inventory levels minimises the possibility of stockouts, i.e., when an order can't be prepared because one or more products are sold out.
Optimised movements of operators and goods: having complete visibility of inventory in real time enables companies to plan their logistics operations. With thorough knowledge of stock levels in each location, the logistics manager can design slotting and order preparation strategies that optimise the movements of the goods and of the operators.
Organised storage locations: controlling inventory levels in real time facilitates the implementation of efficient supply and replenishment strategies such as just-in-time. The logistics manager has all the information on the status of each location in order to decide on the most appropriate lead time for procuring goods or for replenishing a specific lane or channel.
Ultimately, real-time inventory management continuously equips the logistics manager with the necessary information at all times on the status and levels of stock to make the best decision.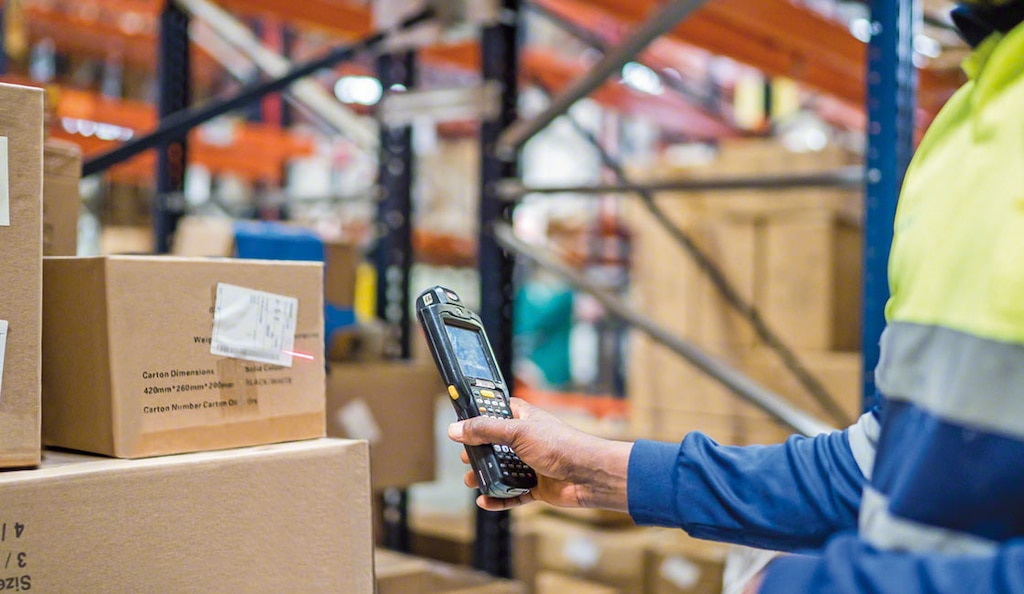 How to implement a real-time inventory management system
The progressive digitisation of the warehouse has outfitted logistics managers with tools that detail stock quantities and status, providing them with real-time inventory systems. When carrying out inventory management with Excel, for instance, operators have to update changes manually. On the other hand, warehouse management software automates the entry of all the information relating to incoming and outgoing goods in the system.
To implement real-time inventory software, the program supplier should analyse the particular logistics needs of each customer, designing a personalised solution that adapts to their operations at all times. Therefore, during the software implementation phase, the logistics manager, together with the intralogistics solutions provider, must establish a set of predetermined rules and criteria to facilitate process automation.
Accessible from workstations, RF scanners, or desktop computers, the WMS coordinates all operations taking place in the facility while recording inbound and outbound raw materials, products and orders. This functionality ensures permanent control over stock. Likewise, operators connect to the software via RF scanners (which can scan barcodes, QR codes, or RFID tags) to read the product labels in both the goods receipt and order dispatch phases.
Against a backdrop in which more and more companies have several logistics facilities and multiple points of sale — both online and offline — it's necessary to digitise stock control with warehouse management software. These inventory control programs sync stock between the different areas or warehouses, offering logistics managers reliable information in real time on the status of stock in each warehouse or point of sale.
Beyond the real-time stock control functionality, warehouse management software acts as the brain of the entire facility, facilitating, e.g., product traceability, location management and order tracking.
Examples of real-time inventory management
A growing number of businesses are implementing WMSs to ensure real-time inventory management, eliminating errors in stock control and gaining full product traceability.
Having strict control over inventory in real time was precisely one of the reasons that led Brazilian company Aromaty Fragrances to invest in Easy WMS, the warehouse management software from the Mecalux Group. "We wanted to know the exact location of each item," says Alfredo Del Vigna, President of Aromaty Fragrances. Easy WMS lets the company know its inventory status in real time, as well as the quantity of stock in each location in the racks.
Real-time stock management is crucial in any logistics phase. Nevertheless, it's particularly vital in picking. To optimise order preparation, the new automated warehouse of Belgian business TAL combines the semi-automated put-to-light picking method with storage and conveyance systems for boxes. i.e., a miniload system (AS/RS for boxes) and conveyors for boxes. Easy WMS automates data entry, equipping logistics managers with inventory information in real time.
Logistics provider Pfeifer has also benefited from Easy WMS: "The software has provided us with total visibility of our stock in real time," says Franci Pfeifer, the 3PL's Head of Logistics. Real-time inventory management is especially important in the logistics operations of 3PL providers, as it allows 3PLs to inform stock owners of the status of their orders at all times.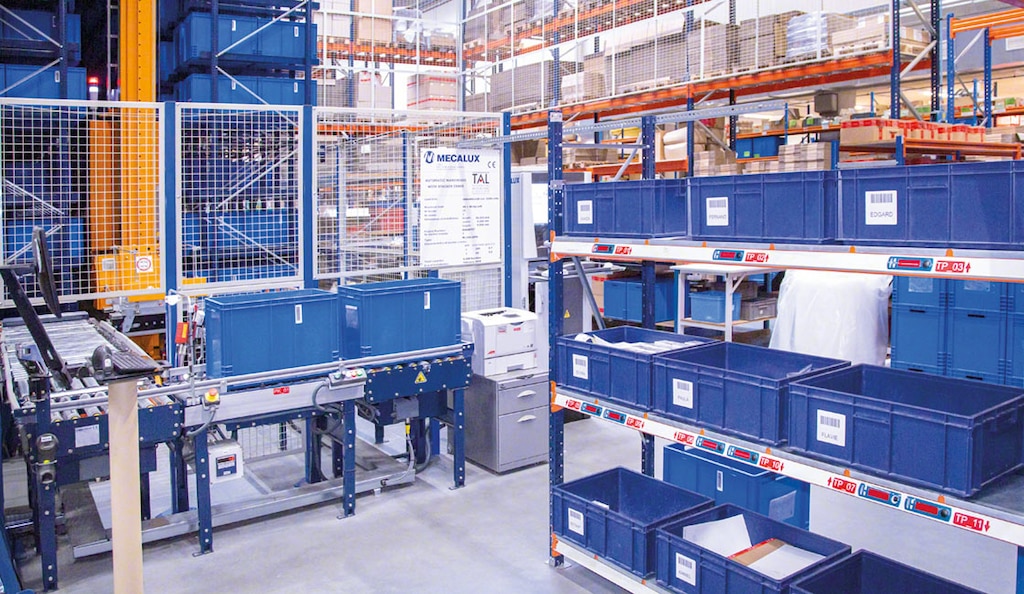 Real-time inventory: accurate information for logistics managers
Real-time stock management arms logistics managers with complete visibility of the status of their stock, locations and orders. This accuracy makes it possible to make decisions based on the real throughput of warehouse operations.
At Mecalux, we've enabled real-time inventory management in more than 1,000 facilities in 36 countries. We have a vast team of engineers that designs efficient, personalised digital solutions to greatly boost warehouse productivity. If you're interested in getting the most out of your logistics operations, don't hesitate to contact us. One of our expert consultants will advise you on the best solution for your company.