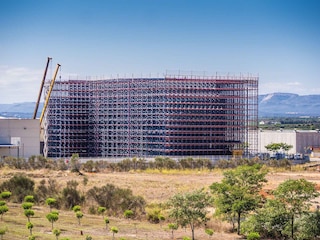 Warehouse layout: designing it from the ground up
22 Jan 2021
Warehouse layout design is one of the most complex and challenging areas for logistics managers. Once the location of the installation has been chosen, the game begins in terms of juggling combinations to come up with the perfect warehouse layout for your company's needs.
Elements to combine when planning your warehouse layout
There are four major factors with conflicting interests involved in warehouse layout design. As a result, logistics managers are forced to find a compromise between them.
1. Internal flows of people and materials
For starters, it's a good idea to go over in detail the main operations to be performed in the installation and break them down into subprocesses. Obviously, you need to plan for goods receipt, storage, picking and order prep, consolidation and dispatch, returns management and other tasks, such as kit assembly. The objective is to adapt the areas that correspond to each process.
In addition, it's advisable to run through the logical sequence of processes that the goods follow within the warehouse. This step can be simulated via specialised software that makes it possible to study the controlled and continuous movement of people and loads.
Thus, you can detect possible conflicts or areas with traffic that's too congested to avoid. Your goal is to place the various parts of the installation so as to optimise travel and load movements, making operational flows smooth and effective.
2. Goods accessibility
The concept of accessibility can be understood from different points of view, primarily:
Goods accessibility in terms of inventory makeup: this involves designing the layout based on SKUs and units per SKU. Planning the layout of a warehouse with few units per SKU and a ton of SKUs (more aisles would be set up to provide access to each product) isn't the same as planning that of an installation with few SKUs and many units per SKU (in this case, high-density racking, for example, would save space).
Goods accessibility from a unit-load perspective: if different types of unit loads are going to be handled, (pallets, half pallets and boxes all under the same roof, for instance), you should include an area for palletising and depalletising goods in your warehouse layout design. Moreover, in certain sectors, such as the pharmaceutical and food industries, it's crucial to regroup SKUs belonging to the same production batch. This allows you to better control the items in each lot and ensure product traceability. In this respect, warehouse management software is extremely helpful in all these cases.
3. Available storage space
In terms of warehousing logistics, the target storage area is essential. In our article on optimising storage capacity, we review the most effective strategies.
When laying out the various warehouse zones you can't just approach it with the idea of making the most of the available space by installing various types of industrial racks; the equation also has to include material flows and accessibility, as well as future expansion plans.
Maximising storage space through methods such as optimisation of the installation's height or the absence of aisles usually results in streamlined operations. In many cases, though, automatic systems such as stacker cranes and conveyors for pallets are deemed the ideal solution for these situations.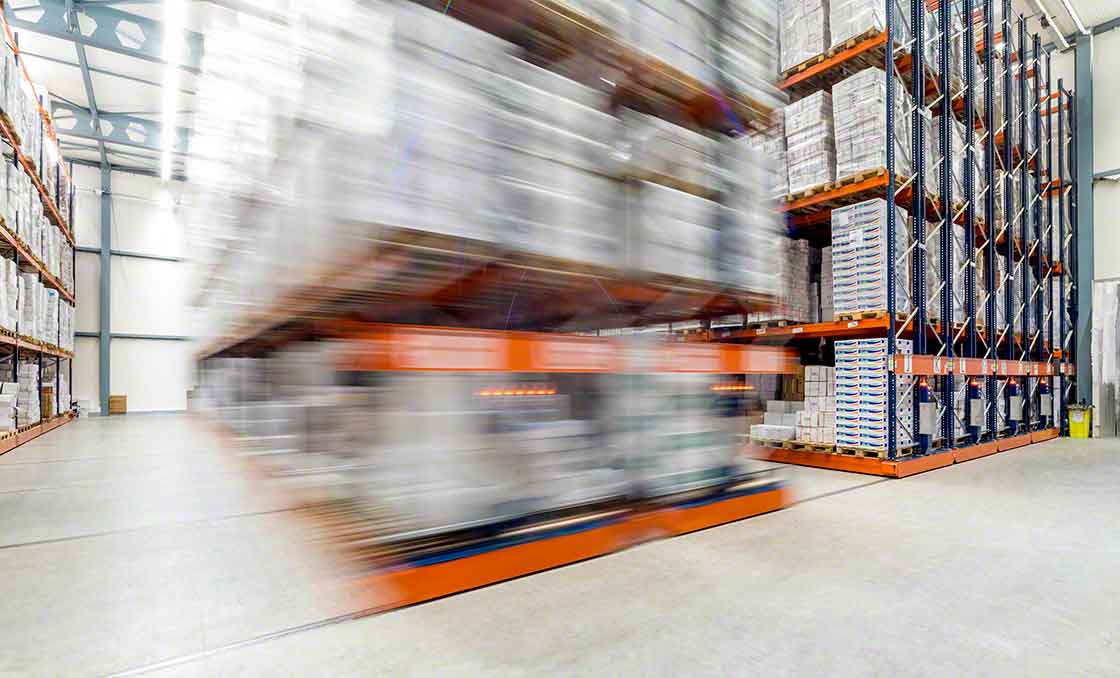 4. Type of goods and their throughput
This section describes various aspects regarding the nature of the products to be stored:
Inventory characteristics, of course, are fundamental when planning your warehouse layout. Aside from the size, number and weight of the products, you have to take into account any other factors that could affect their handling in the installation. This refers to, for example, their hazardousness, compatibility with other goods, fragility, or their need to be closely monitored with regard to temperature or humidity.
SKU turnover greatly impacts warehouse layout design, as it accounts for a very significant parameter for managing goods locations. Storage and handling systems can be adapted depending on turnover.
The seasonality of the goods involves dealing with uneven warehouse activity over time. That's why it's vital to adjust your installation's capacity without oversising it.
All warehouses need to strike a balance between flows of people and materials, goods accessibility, available space and stock throughput. If you're currently in the thick of planning your warehouse layout, we encourage you to contact us: we'll put our extensive logistics expertise at your fingertips so you can come up with the best possible combination of all these elements.